Reizen

Trips

Voyages

Alor
Alor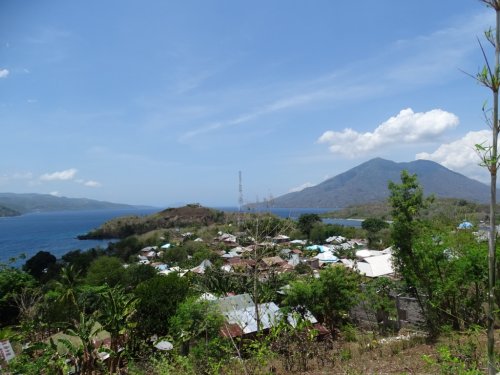 Alor is an archipelago with 92 islands, of which Pulau Alor and Pulau Pantar are the largest. Alor is located east of Flores and north of Timor. Pulau Alor has a small airport, where Wings Air and Trans Nusa airlines operate daily flights with Kupang on Timor.

Alor is particularly known to diving enthusiasts; the archipelago has unparalleled beautiful and varied dive and snorkel sites. Diving is particularly reserved for experienced divers, the currents in the Alor archipelago can be strong and unpredictable.

Besides wonderful corals, reefs and fish, Alor offers much more: Let yourself be invited by the friendly tribal chief in Tapkala; step into the boat of Pak Onne to see his dugong friend Mawar play, visit one of the many waterfalls or make a nice trekking.

Alor, small as it is, offers a lot of fun and experience for at least a week.

Voorbeeldreizen

Example trips

Alor
Groepsreizen

Group trips

Alor
Bouwstenen

Building blocks

Alor
Accommodaties

Accommodations

Hébergements

Alor