Cruise Ombak Putih or Katharina: 8 days Flores - Komodo - Bali -
Cruise Flores - Komodo - Bali
Cruising to Komodo is a fantastic experience, and with SeaTrek we invite you to Immerse yourself in the Komodo National Park and Indonesia's Lesser Sunda Islands from an intimate perspective, cruising through a panorama of islands and encountering new wonders on a daily basis. This adventurous, eight-day inclusive voyage of discovery aboard the 24-passenger Ombak Putih or the 12-passenger Katharina offers a cross-section of remote beaches, quiet coastal villages, jungle-clad mountain ranges, towering volcanoes, rivers, waterfalls, tribal rituals, a mysterious lake, and the legendary Komodo Dragons. As always, there will be ample opportunity to snorkel and view the kaleidoscopic beauty of the underwater world. Unlimited use of the stand-up paddleboards and sea kayaks onboard will add yet another dimension to your nature explorations.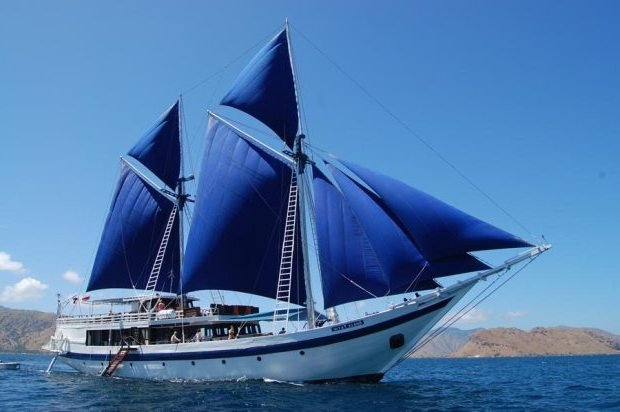 Departures
Flores --> Bali

2019
25 maart
2, 20 april
15 mei
2, 20 juni
8, 26 juli
13 augustus

2020
24 april
20, 27 mei
15 juni
3, 21 juli
8, 26 augustus
13 september

Aanbetaling 25%
Restbetaling 3 maanden voor vertrek
Annuleringskosten:
Tot 90 dagen voor vertrek: 25%
90 tot 60 dagen voor vertrek: 50%
Binnen 60 dagen voor vertrek: 100%

Inclusief:
•AC Hut
•Eigen douche/toilet
•Ontbijt, lunch en diner
•Thee en koffie
•Excursies
•Snorkel uitrusting en zee kano's. -
•Transfers

Exclusief:
•Binnenlandse vluchten (Flores-Bali ca € 100)
•Alcoholische dranken
•Fooien

Prijsoverzicht
Price overview
Cruise Ombak Putih or Katharina: 8 days Flores - Komodo - Bali
2 persons (Double or twin room)
30-03-2020 - 31-12-2020
€ 3037.00 p.p per arrangement
1 person (single room)
30-03-2020 - 31-12-2020
€ 5316.00 p.p per arrangement
Route
Route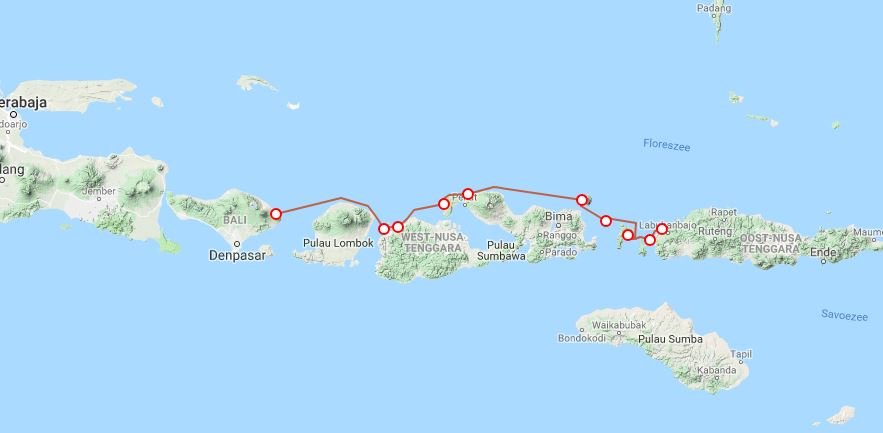 Programme
Day 1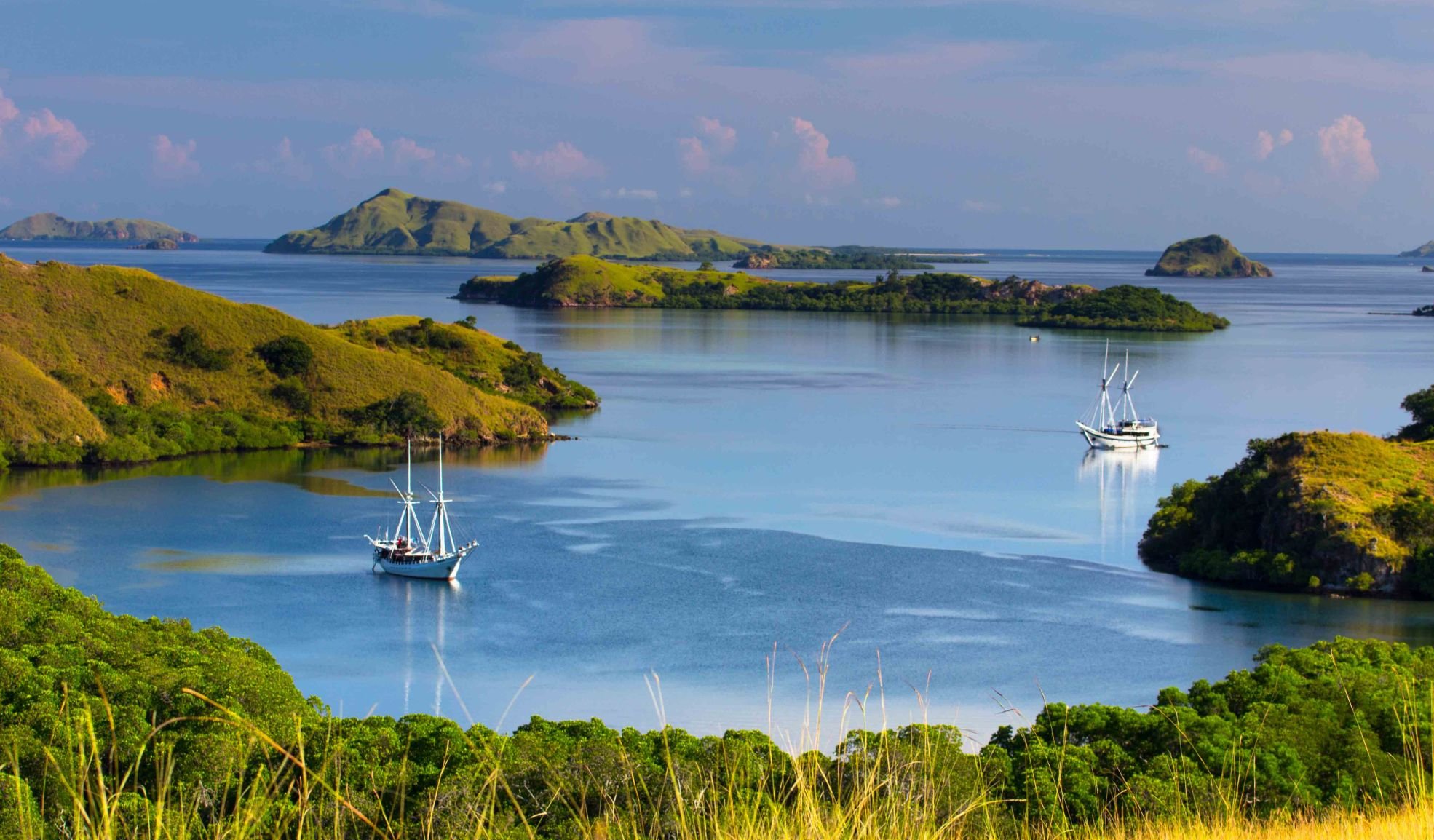 After flying from Bali in the early afternoon, you will be transported to a beachside resort just outside of the port town of Labuan Bajo, the gateway to the Komodo National Park. You will have the afternoon free to relax and unwind with a swim or a snorkel, or even a walk around the town. It's also an opportunity for those unfamiliar with snorkelling to have a lesson with our tour leader. In the evening, we will enjoy sunset drinks on the beach before dinner with your fellow guests as you get better acquainted for the voyage ahead.
Day 2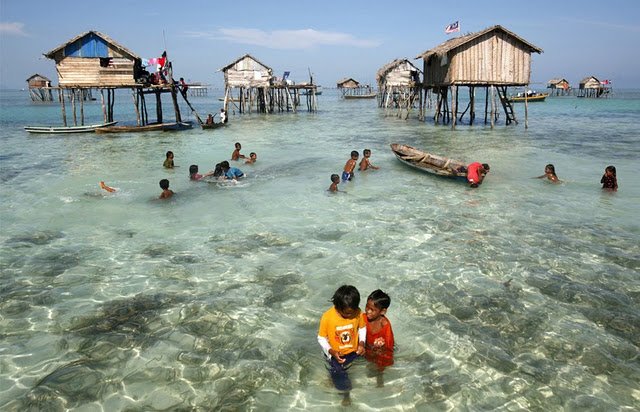 After breakfast at the resort, at about 9am we will leave the resort for a trip to the village of Melo. Here, local 'strongmen' will perform the 'Caci,' a ritual whip-fight between two rivals in which the players, each armed with a rattan shield and a whip, will try to hit each other while dancing to the rhythm of traditional acoustic instruments. The men of Western Flores are famous for this test of daring and skill, requiring lightning quick moves to dodge the infliction of a wound. The winner is loudly applauded and cheered by the village. Besides this, the cultural group will also showcase other traditional dances. After our visit to Melo we will return to Labuan Bajo where you will get your first glimpse of your splendid pinisi boat. We will have plenty of time to settle in and get acquainted with the crew and fellow passengers as we cruise to the island of Kelor. Once there, we can enjoy a swim or a snorkel, kayak, or have a little bit of fun on a paddleboard. We will also have the option of visiting the adjacent island of Kukusan where we will meet a settlement of 'sea-gypsies,' the Bajao people who build their homes on stilts over the sea. At around sunset we will be able to witness the departure of thousands of flying foxes departing their roosts to feed, and later that evening we will cruise to Komodo dragon country.
Day 3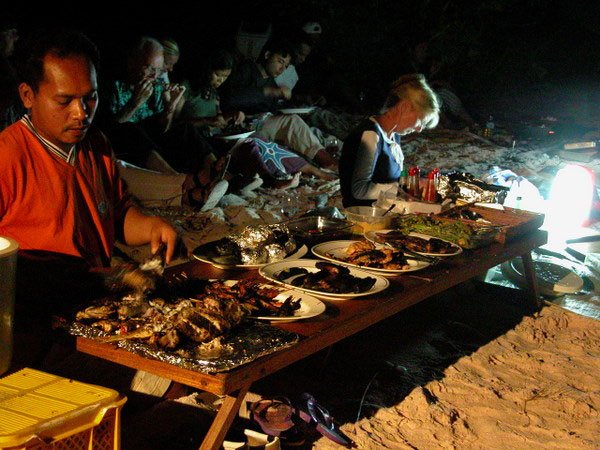 Today we will visit the ranger station of Loh Buaya on Rinca Island where we will have a ranger-led nature trek in search of Komodo dragons, which are indigenous to this small group of islands. Rinca is also well known for its diverse wildlife, so we may spot monkeys, wild buffaloes and deer as well. From the top of the hills along the walks, the scenery is breathtaking. In the afternoon, we can go snorkelling in the rich waters of Siaba Island. With over 1000 species of fish in the waters of the national park, there is much more to this wildlife reserve than just dragons.
Day 4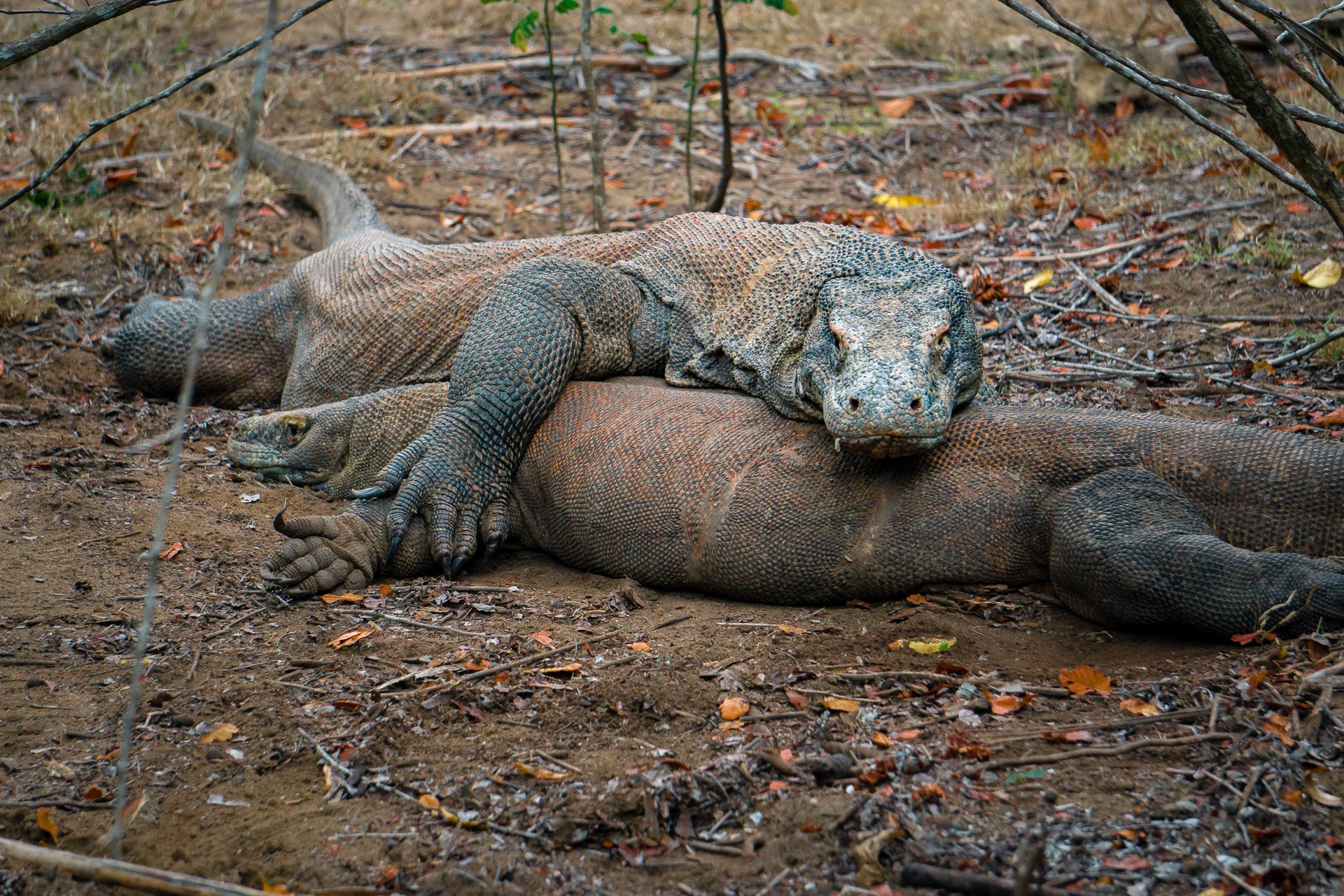 When we wake up, the boat will be anchored off the famous Komodo Island, one of approximately 80 islands that make up the Komodo National Park. We will go ashore at the ranger station in Loh Liang for an early morning ranger-led trek through the park searching for Komodo dragons. In this savannah-like setting of dry, rugged landscape, we will encounter, at a safe distance, these awe-inspiring, giant lizards – Indonesia's living dinosaurs. We may spot deer, wild boar, sulphur-crested cockatoos, butterflies, rare orchids, and jungle chickens among the strangle-fig trees and the distinctive lontar palms. During lunch, we will head to Makassar Reef, where we will look for manta rays, and if we are lucky enough to spot them we will go snorkelling with these gentle giants. We will then head to Gili Lawa Darat for some snorkelling and a hill climb to watch a magical sunset, then will get our toes in the sand for a beach barbeque. With a raging bonfire, great food, dancing and the crew singing and playing guitars, this celebration under the stars is a quintessential SeaTrek experience.
Day 5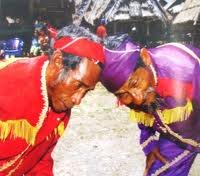 We will wake up off the coast of Banta Island with its pinkish-white sand beach. We will go ashore and enjoy a morning of swimming, snorkelling and hill climbing for the fit. After lunch on the boat, we will then proceed to Pulau Sangean, an active volcano that towers 1,800 metres above sea level. We will go ashore to a small and very simple village, which, because of the active nature of the volcano, is only inhabited for short periods during the year when the local people come to tend their crops and small herds of buffaloes. Luckily for us, the local community of boatbuilders on the mainland has started construction of a brand new and very large pinisi boat on the beach at Sangean village. We will have the opportunity to see the process that built both the Ombak Putin and Katharina in action; truly an impressive sight and a marvel of engineering. We will snorkel on both a nearby reef and maybe a location on the north of the island where volcanic gasses escape in the form of bubbles from the sea floor among the corals, a most interesting sight. At sunset we will head for Satonda Island.
Day 6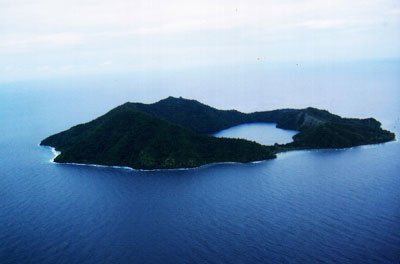 Today we reach the strange and mystical volcanic island of Satonda with its beautiful coral gardens along the coastline. Satonda has a sunken crater lake in its centre that was filled with saltwater when the nearby Mt Tambora erupted in 1815, causing a tsunami that flowed into the crater. The eruption was the biggest volcanic explosion in the collective memory of mankind; it had roughly four times the energy of the 1883 eruption of Krakatoa, and gave rise to the 'year without a summer' because of the effect on North American and European weather. Local people believe Satonda to be magical, and with this in mind, we will walk to the lip of the caldera to view the mysterious lake, alongside which are trees believed to be 'wishing trees.' Visitors to the island tie a small stone to a tree and make a wish. If your wish comes true, you are bound to return to the island to offer thanks. From Satonda we will cruise to the island of Moyo where we will moor off Labuan Aji village and walk to Diwu Mba'i waterfall. Here, we can swing on a rope and jump into the deep clear river pool below, or simply bathe in the refreshing cool water. Returning to the sea, we will find time for snorkelling on the reef, and later relax under the stars aboard the Ombak Putih as we will continue our voyage to West Sumbawa.
Day 7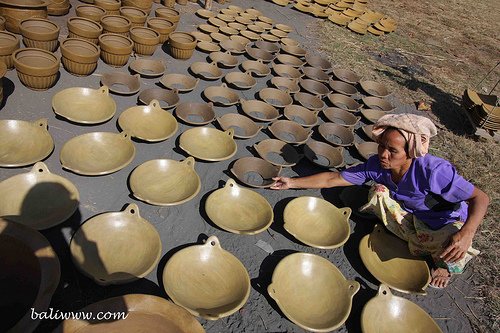 We will wake up at anchor off Bungin Island in West Sumbawa, home to a group of Bajau 'Sea Gypsies', famous for living in stilt houses above the water and living entirely off the sea. It is the second largest Bajau settlement in Indonesia and will provide you with an amazing and rare opportunity to experience a part of Indonesian culture that is a huge part of the country's seafaring tradition. After lunch on the boat we will set a course 10 miles further east to the beautiful white sands of Kenawa Island, where we will snorkel, paddle board, swim and explore the island's beaches, grasslands and corals throughout the afternoon. We will have a final night beach party on Kenawa with the crew and set sail later in the evening for Bali.
Day 8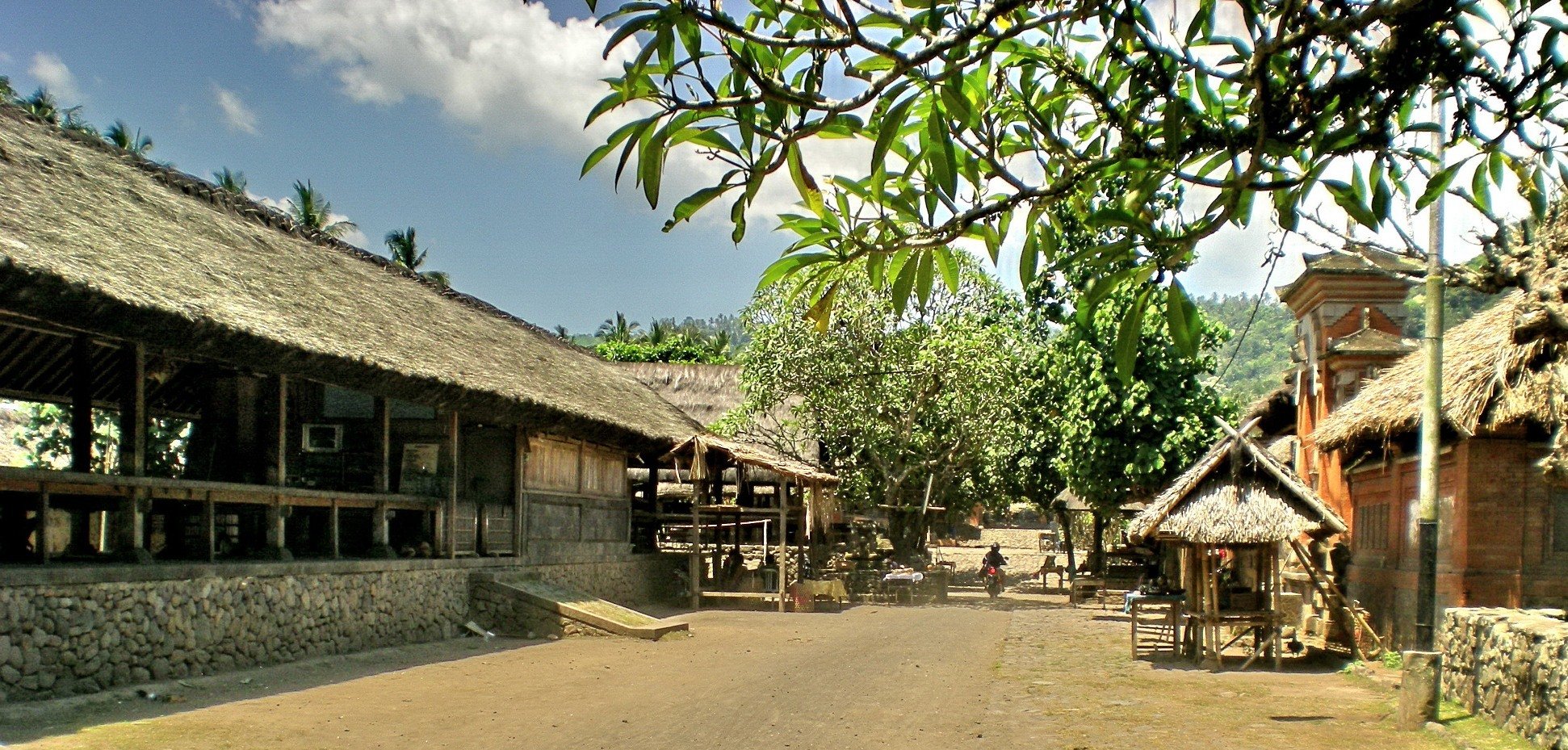 We will wake up off the coast of Bali near the village of Amed, under the majestic gaze of Mt Agung, Bali's mother mountain. Here we have time for a final swim or snorkel before we say farewell to our crew and head off on a tour of east Bali, including the island's famous rice terraces. Our first stop will be the royal water palace of Tirta Gangga, a fabled maze of cold water pools and basins, spouts, tiered pagoda fountains, stone carvings and lush gardens. After a stop for lunch at one of Bali's most unique and stylish restaurants, we will continue on to Tenganan Village, a community that still holds to the ancient 'Bali Aga' culture with its original traditions, ceremonies and rules of ancient Bali, and its unique village layout and architecture. After this we will continue on our journey to South Bali and onwards to your next destination.







Your stay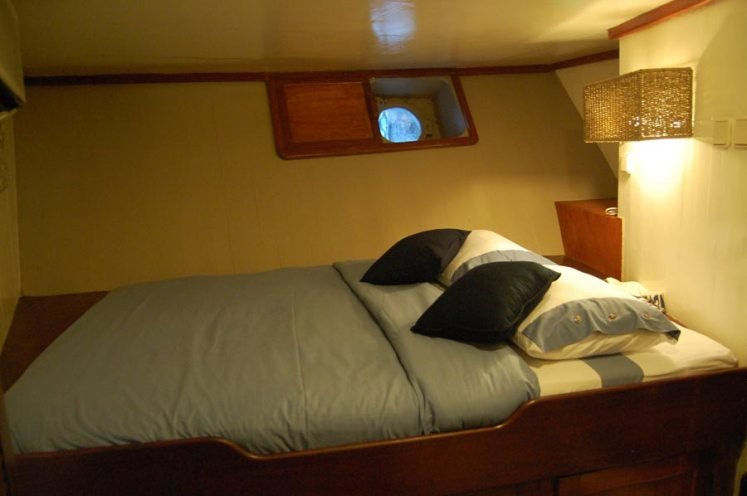 Alor, Flores and Komodo
Alor, Flores and Komodo are part of the small Sunda islands, that's to say Nusa Tengagara. The archipelago runs from Lombok in the West to Timor in th...