Day trip diving Komodo
Besides the unique Komodo dragons and the rugged landscape, the national park is also known as one of the best dive locations in the world. It is a UNESCO world heritage, situated between Sumbawa and Flores and consists of 3 larger islands: Komodo, Rinca and Padar, as well as numerous smaller ones.

From pristine corals, mantas, sharks, turtles, dolphins, dugongs and giant pelagic animals to tiny pygmy seahorses, nudibranchs, shrimps and frog fishes, you'll find the diversity of marine life inspiring. Komodo's beaches, blue lagoons teeming with fish and some of the most spectacular underwater landscapes attract divers from all over the world.

The underwater topography is as diverse as the marine life. Dive sites vary from gentle slopes to walls, channels, flat bottoms, pinnacles, overhangs and caves covered by hundreds of different species of hard and soft corals.

This location is known for strong current, if you're an advanced and adventurous diver, you can test your mettle here. But if you prefer calm and relaxed dives, we choose beautiful and sheltered reefs.

Komodo National Park has it all!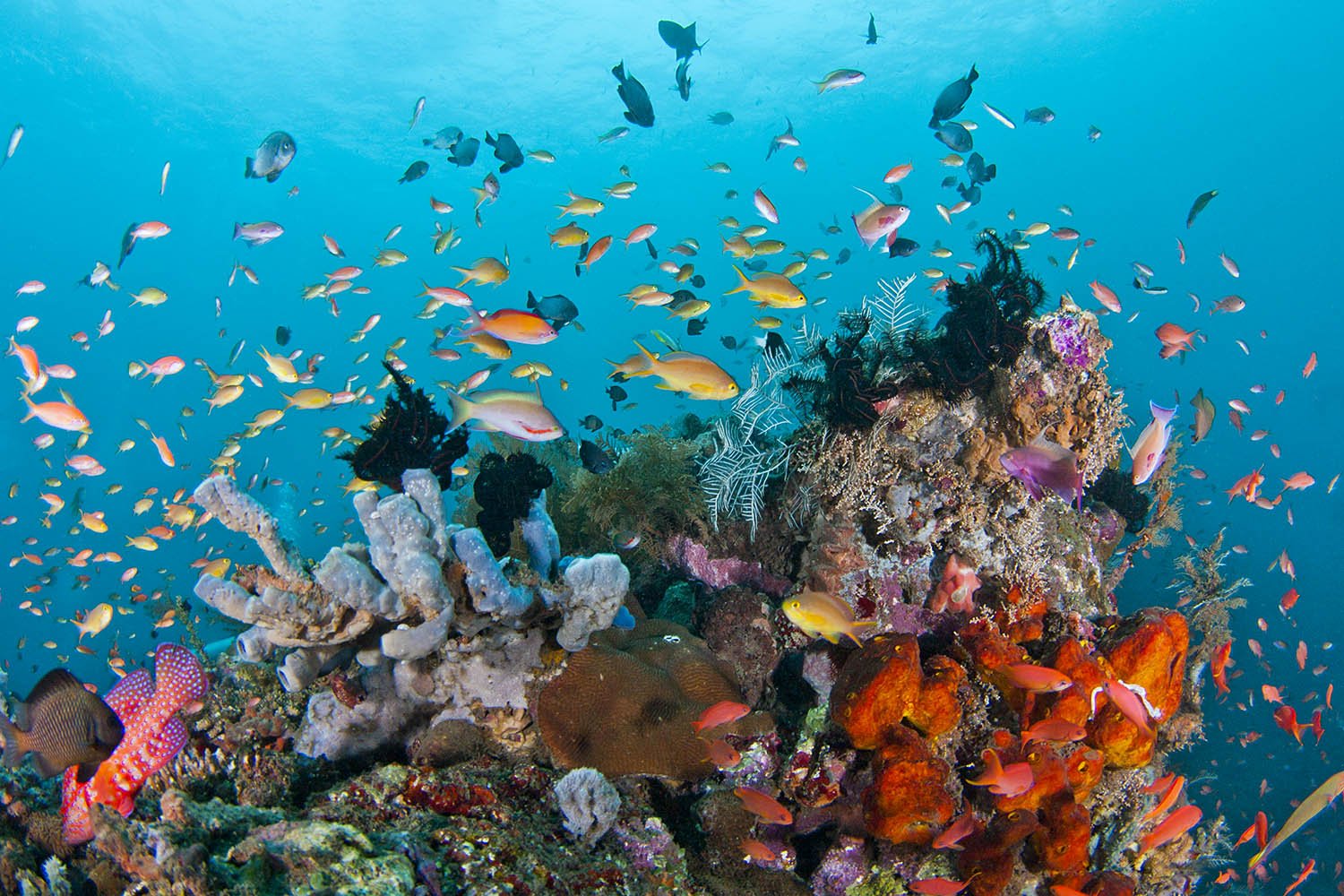 Deposit 30%
Settlement 90 days before arrival

Canceling fees:
90-60 days before arrival: 40%
60-30 days before arrival: 50%
Within 30 days before arrival: 100%
Prijsoverzicht
Price overview
Day trip diving Komodo
Diving package 2 dives/day
Diving package 3 dives/day
Route
Route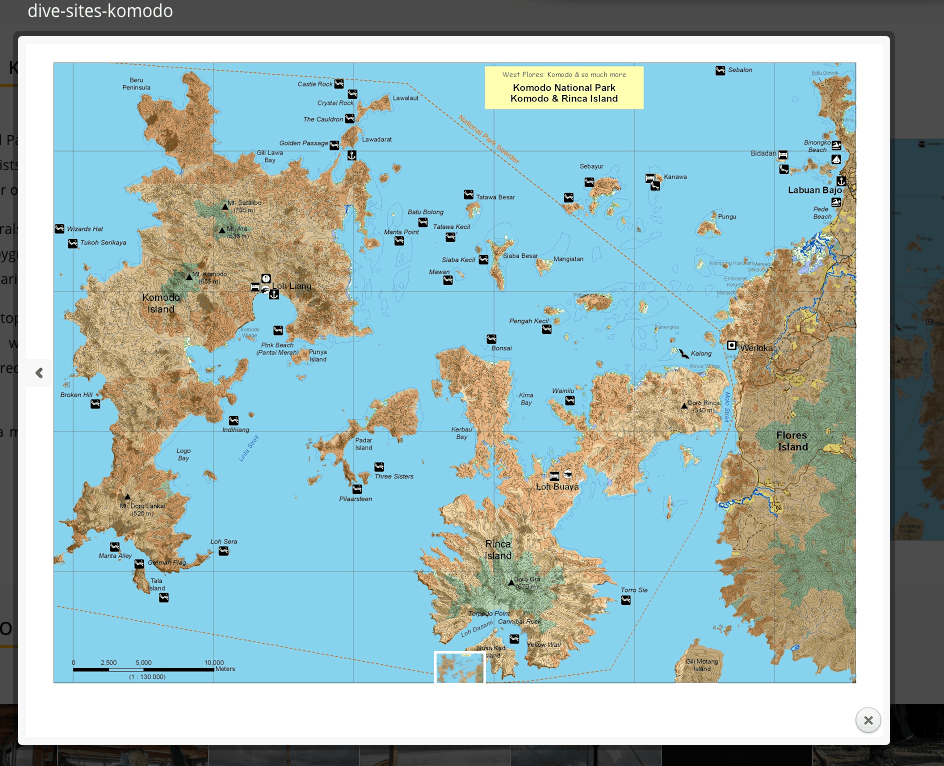 Programme
Dagtrip Divine duiken Komodo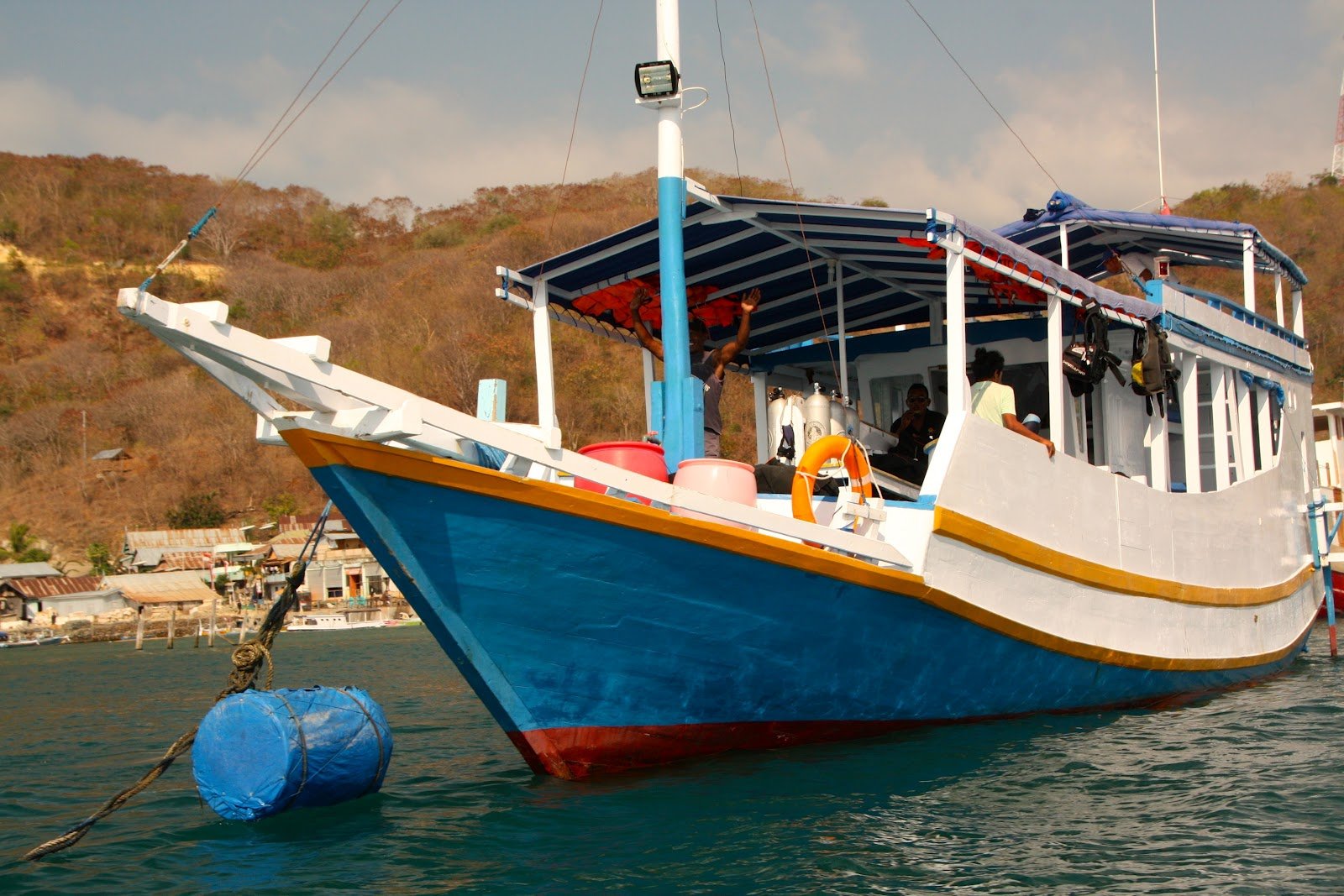 Om kwart over zeven wordt u verwacht op het kantoor van Divine voor een eerste briefing. om half acht vaart de boot uit naar de verschillende duikstekken (zie Plaatsinfo) om 2 of 3 duiken te maken. Als het gezelschap ook de Komodovaranen wil bezoeken op Rinca, worden er 2 duiken gedaan en een bezoek aan Rinca.
Tussen 3 en 6 uur is de boot weer terug in Labuan Bajo.
Alor, Flores and Komodo
Alor, Flores and Komodo are part of the small Sunda islands, that's to say Nusa Tengagara. The archipelago runs from Lombok in the West to Timor in th...
Komodo Dive Sites
Labuan Bajo
Labuan Bajo is a fast growing fishing town at the western end of Flores. From here boats sail, among other places, to Rinca and Komodo. From here yo...
Rinca
Rinca is a small island next to Komodo. Here, accompanied by experimented rangers, you are going to walk and look for big Komodo dragons. These Komo...
Komodo
Komodo is a volcanic island far from the modern world where you really feel like being back in prehistoric times. The entire island is a National Pa...