Weta Molas - 3 days Liveaboard central and north Komodo -
Weta Molas - 3 days Liveaboard central and north Komodo
During this trip you sail 3 days in the waters of the national park Komodo. Delicious Meals and comfortable accommodation are included, so you don't need to spend any additional money for a hotel and food, the only extra expenses are soft drinks, beers, and the optional crew tips.
You sail on the Weta Molas, a simple but comfortable schooner, with a maximum of eight travelers.
Besides the best dive sites of the park we combine this liveaboard with a trek on Rinca and a sunset at Kalong, a mangrove island where at that time thousands of flying foxes take off.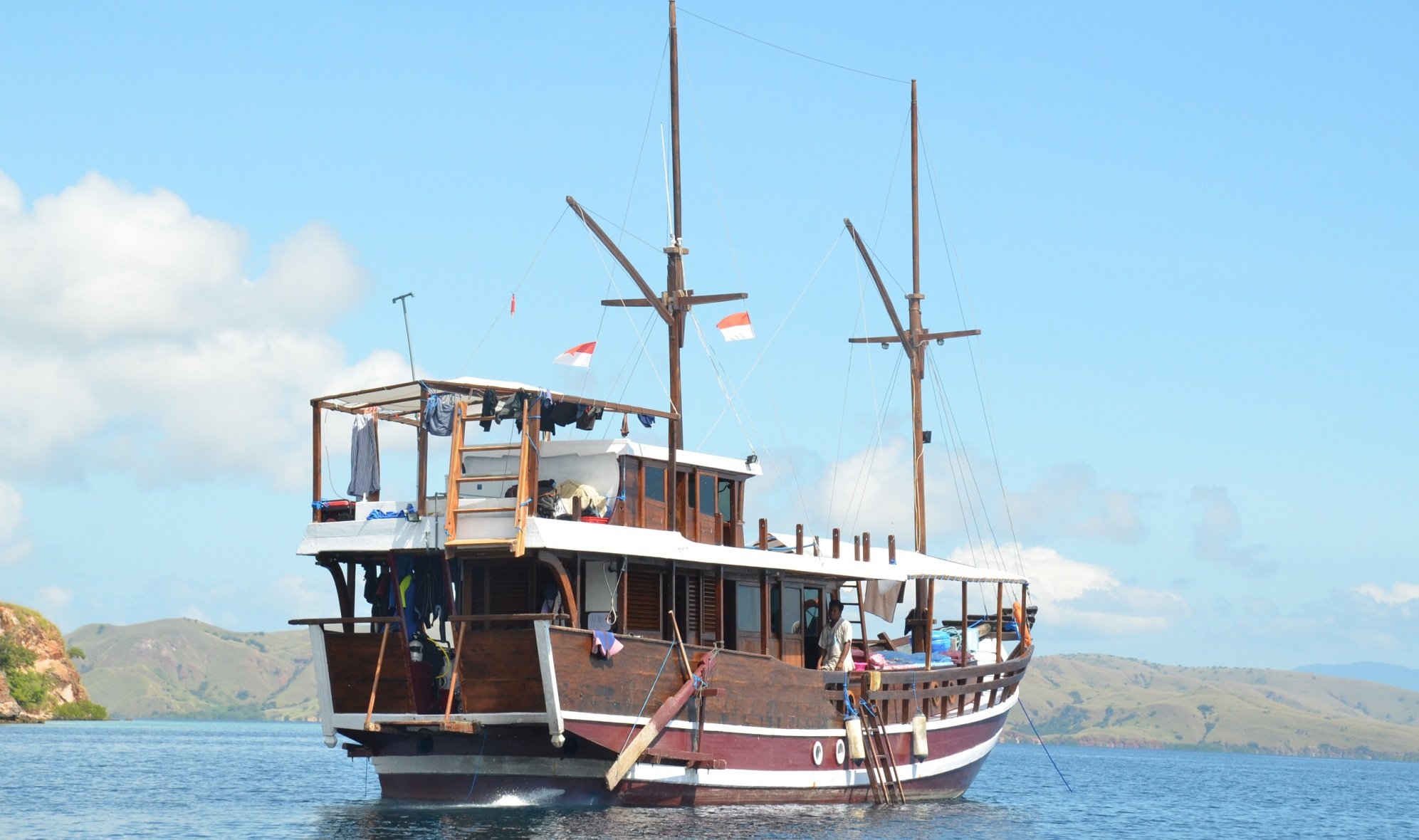 Included:
•Daily breakfast, lunch, dinner, snacks and fruit, water, tea, coffee

Not included:
•Insurances
•Other drinks
•Tips
•Entrance and camera fee Komodo national park and Rinca trekking (ca € 55)
•Snorkelling equipment, diving equipment, laundry service
•Transfers to and from the port / airport.
•Booking costs and Calamity fund contribution (€ 30) per booking

Down payment 30%
Rest payment 3 months before departure

Cancellation costs:
90 to 60 days before departure: 40%
60 to 30 days before departure: 50%
Within 30 days before departure: 100%

Prijsoverzicht
Price overview
Weta Molas - 3 days Liveaboard central and north Komodo
double or twin room, both diver

Programme
Day-1 Welcome aboard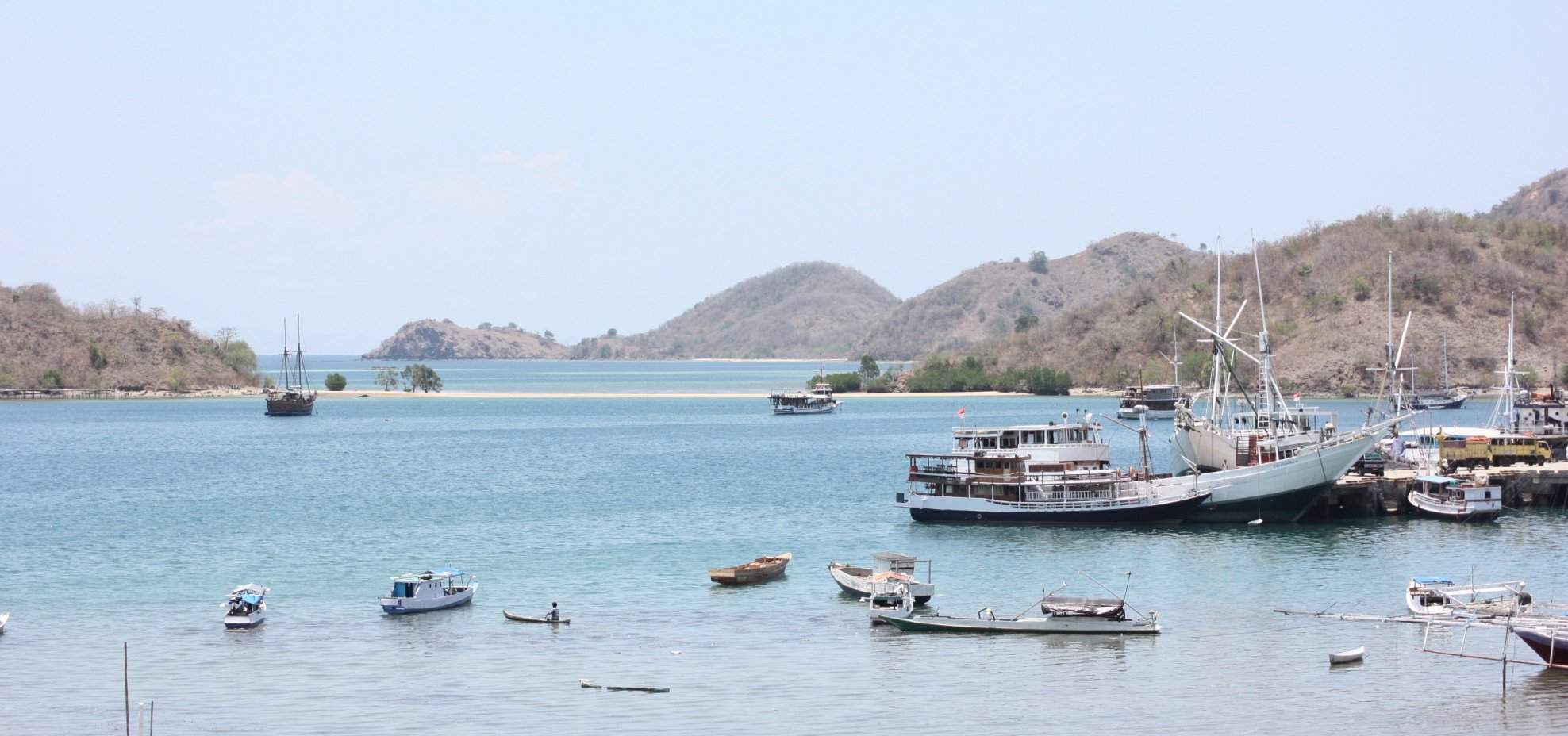 • departure from Labuan Bajo at 9 o'clock in the morning
• 1 dive at Sebayur Kecil
• 1 dive at Pengah
• watching flying foxes at Kalong
• night dive at Wainilu
• overnight stay near Rinca.
Day-2 Komodo dragons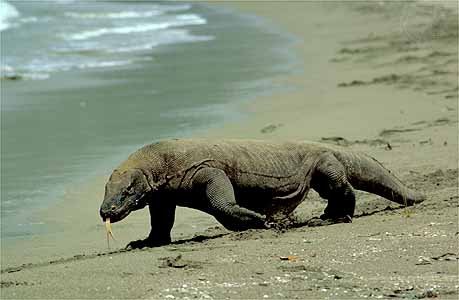 • walking tour on Rinca where we see the Komodo dragon
• 2 dives in Central Komodo (for example Batu Bolong and Manta Point)
• sunset walk on Gili Lawa Darat (north Komodo)
• night dive in north Komodo
• overnight stay near Gili Lawa Laut (north-east Komodo).
Day-3 Diving

• 3 dives in North Komodo (a choice of: Castle Rock, Crystal Rock, Cauldron, Golden Passage, Lighthouse)
• return and arrival at Labuan Bajo about 5 o'clock in the afternoon.
Your stay

Alor, Flores and Komodo
Alor, Flores and Komodo are part of the small Sunda islands, that's to say Nusa Tengagara. The archipelago runs from Lombok in the West to Timor in th...
Komodo Dive Sites
Labuan Bajo
Labuan Bajo is a fast growing fishing town at the western end of Flores. From here boats sail, among other places, to Rinca and Komodo. From here yo...
Rinca
Rinca is a small island next to Komodo. Here, accompanied by experimented rangers, you are going to walk and look for big Komodo dragons. These Komo...
Komodo
Komodo is a volcanic island far from the modern world where you really feel like being back in prehistoric times. The entire island is a National Pa...