Tour module 8 days, from Yogyakarta to Bali -
Tour module 8 days Java, from Yogyakarta to Bali
This round trip from central via east Java takes you to your hotel on Bali. Your driver drives you along the nature on Java and brings you regularly in contact with the local people. A comfortable individual round trip with many opportunities for special encounters.
Along the highlights of central and east Java, with, among others, the famous Borobudur, the Bromo volcano and the plantations of east Java.

The round trip and the accommodations are perfectly suited for both young and old. Almost every hotel has a swimming pool.

On the way plenty of attention and time for intermediate stops to make pictures, go for a walk in the nature, learn about daily life and meet the people on Java

If you travel with a guide he gives you full attention and tells you about the country and its customs.

You could end your round trip on Bali or Lombok, for example.
This is only an example of what a round trip could be like. We'll be happy to organise a tailor-made trip for you.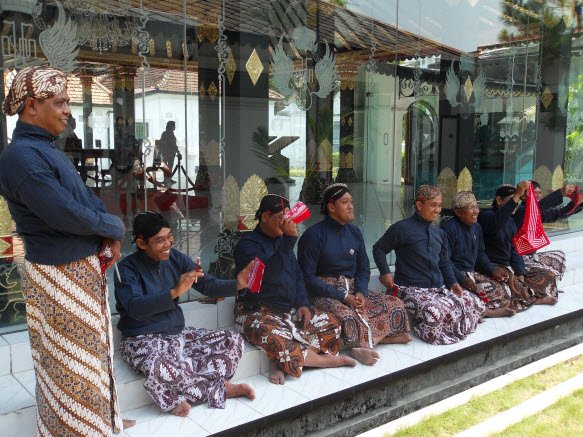 Target prices
€ 850 Target price for 2 persons in low season
€ 895 Target price for 2 persons in high season
€ 790 Target price for 4 persons or more in low season
€ 845 Target price for 4 persons or more in high season

Included and excluded
Included:
•Accommodations based on middle class hotels, including breakfast
•Private car or minibus with driver, petrol, parking fees and toll, meals and overnight stays of the driver
•Entrance fee
- Borobodur incl. local guide
- Bicycle trip Yogyakarta incl. local guide
- Entrance fee and jeep Bromo
- Plantation tour and turtle excursion Meru Betiri National park incl. jeep, guide, lunch and dinner
•Ferry Java-Bali

Not included:
•Other meals
•Tips and personal expenses
•Other entrance fees and donations (ca. € 120 per person)
•Dutch or English speaking guide (price on request)
•Travel and cancellation insurance
•Booking fee and contribution Calamiteitenfonds (€30 per booking)

Prijsoverzicht
Price overview
Tour module 8 days, from Yogyakarta to Bali
Extra informatie
Day 1
Day 2
Day 3
Day 4
Or day 4
Day 5
Or day 5
Day 6
Day 7
Day 8
Route
Route