Tour module 8d Mighty Mahakam rivercruise -
Tour module 8 days Mighty Mahakam river cruise
The Mahakam river is one of the economic arteries of east Kalimantan. Besides discovering life on and along the river, this cruise brings you to unspoilt wildlife in the jungle and you become familiar with the Dayak culture.
During this 8-day river cruise you stay on a 'houseboat', a solid boat with a simple but clean accommodation.

For this trip you need to be in reasonable physical condition and have a good adaptability.


From and to Balikpapan
Balikpapan is easy to reach by plane from Jakarta. Garuda for example flies 8 times a day with direct flights from and to Jakarta. Between Balikpapan and Makassar (Sulawesi) Garuda has two daily direct flights. CitiLink, subsidiary of Garuda, has a few days per week also a direct flight from and to Bali.
Merapi can arrange your domestic flights.

Target prices
€ 1.350 p.p. based on 2 participants
€ 1.045 p.p. based on 4 participants
Included:
•Transfers from and to airport and harbour
•Simple overnight stays on houseboat
•Simple overnight stays in Local Guesthouses
•Entrance fees and donations
•All meals on board and underway at Guesthouses (breakfast, lunch, dinner)
•Water, coffee and tea
•English speaking guide


Not included:
•Intercontinental and domestic flights
•Other drinks
•Tips and personal expenses
•Travel and cancellation insurance
•Booking fee and contribution Calamiteitenfonds €30 per booking

Prijsoverzicht
Price overview
Tour module 8d Mighty Mahakam rivercruise
Extra informatie
Day 1
Day 2
Day 3
Day 4
Day 5
Day 6
Day 7
Day 8
Route
Route

Your stay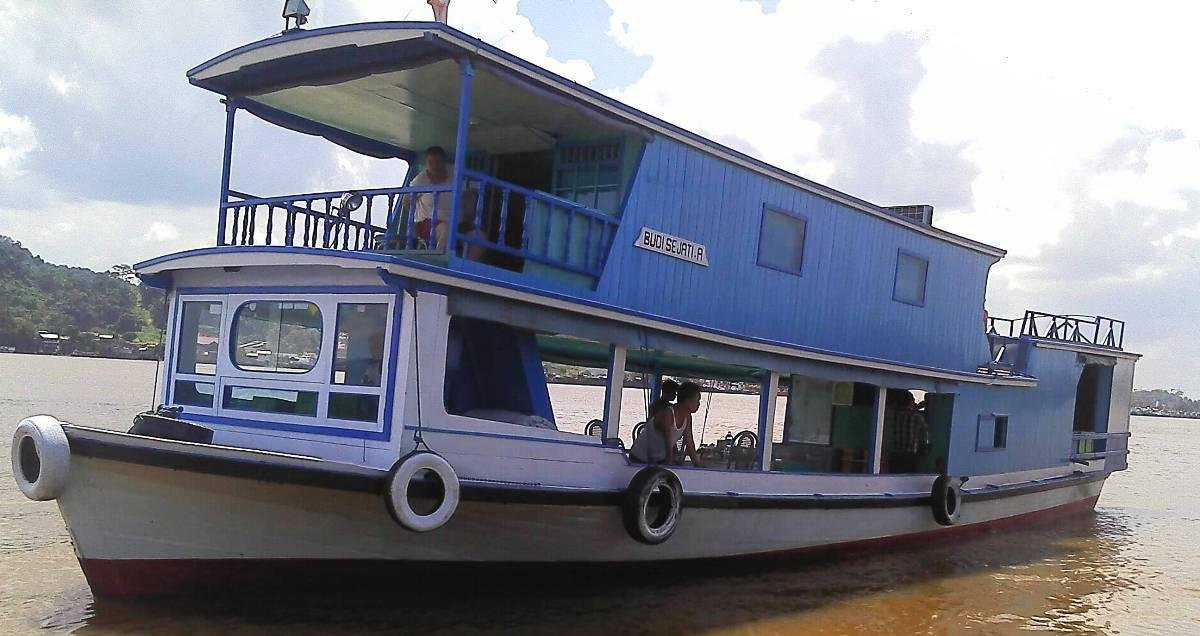 Kalimantan
Kalimantan or Indonesian Borneo is a big and still unspoiled island. This green island, only rarely visited by tourists, is the island of the oranguta...