Reizen

Trips

Voyages

Moluccas
The Moluccas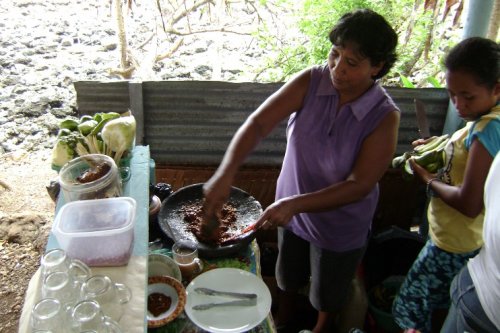 The Moluccas form an important archipelago with in the north Halmahera and 1.000 km to the south Tanimbar.
Ambon is the best known island with the capital of the same name. In the east the Moluccas border Papua.

Our offer is still restricted to the islands Ambon and the bordering Lease islands, Seram with its beautiful nature reserve, the Kei islands with the white sandy beaches and the Banda islands.

We recommend Banda in particular, with its incredible underwater gardens, historical buildings and nutmeg beds.
Climate
The rainy season in the Moluccas is around May, June, July and August, the exact opposite of West Indonesia. The best months for snorkelling and diving are September, October, November and March and April. December, January and February are also alright, but because of the wind visibility is somewhat reduced then.
Example round trips Moluccas

With our Moluccas example round trip we take you from Asterdam to the spice islands. From Ambon you'll travel round the islands Seram, Saparua and the beautiful Banda archipelago.

Our Example tours are round trips with a combination of culture, nature and highlights. We'll be happy to tailor these round trips according to your wishes.
Voorbeeldreizen

Example trips

Moluccas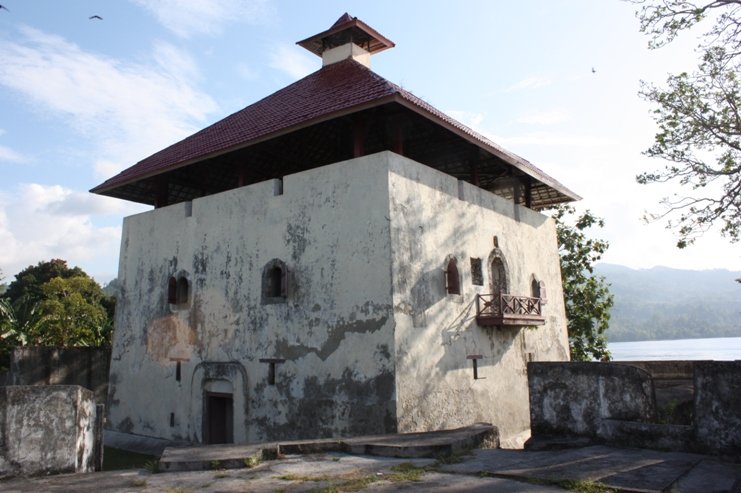 The Moluccas are back on the map again! This trip takes you to various villages on the island of Ambon, we visit the island of Saparua, we relax on the beautiful and untouched island of Seram and then we enjoy a week of history, culture and nature on the Banda islands. We visit places where not ma...
meer info
more info
Informations supplémentaires
Group tours Moluccas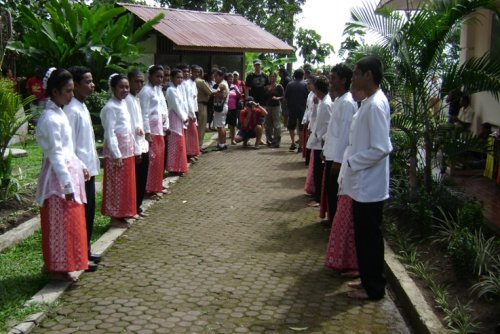 Merapi regularly organizes group tours to Indonesia. We strive to organize a Moluccan tour with a small group once a year. The group has minimum of 6 and a maximum of 15 people. We visit the islands of Ambon, Seram, Saparua and the Banda archipelago. The program is discussed in advance, so that we can make a tailored Moluccan group tour and everyone has an input in the tour.
Groepsreizen

Group trips

Moluccas

De Molukken staan weer op de kaart en Merapi neemt u er graag mee naartoe. Deze reis brengt u naar verschillende dorpen op het eiland Ambon, we bezoeken het eiland Saparua, we onthaasten op het prachtige en ongerepte Seram en genieten een kleine week van historie, cultuur en natuur op de Banda eila...
meer info
more info
Informations supplémentaires
Tour modules round trips Moluccas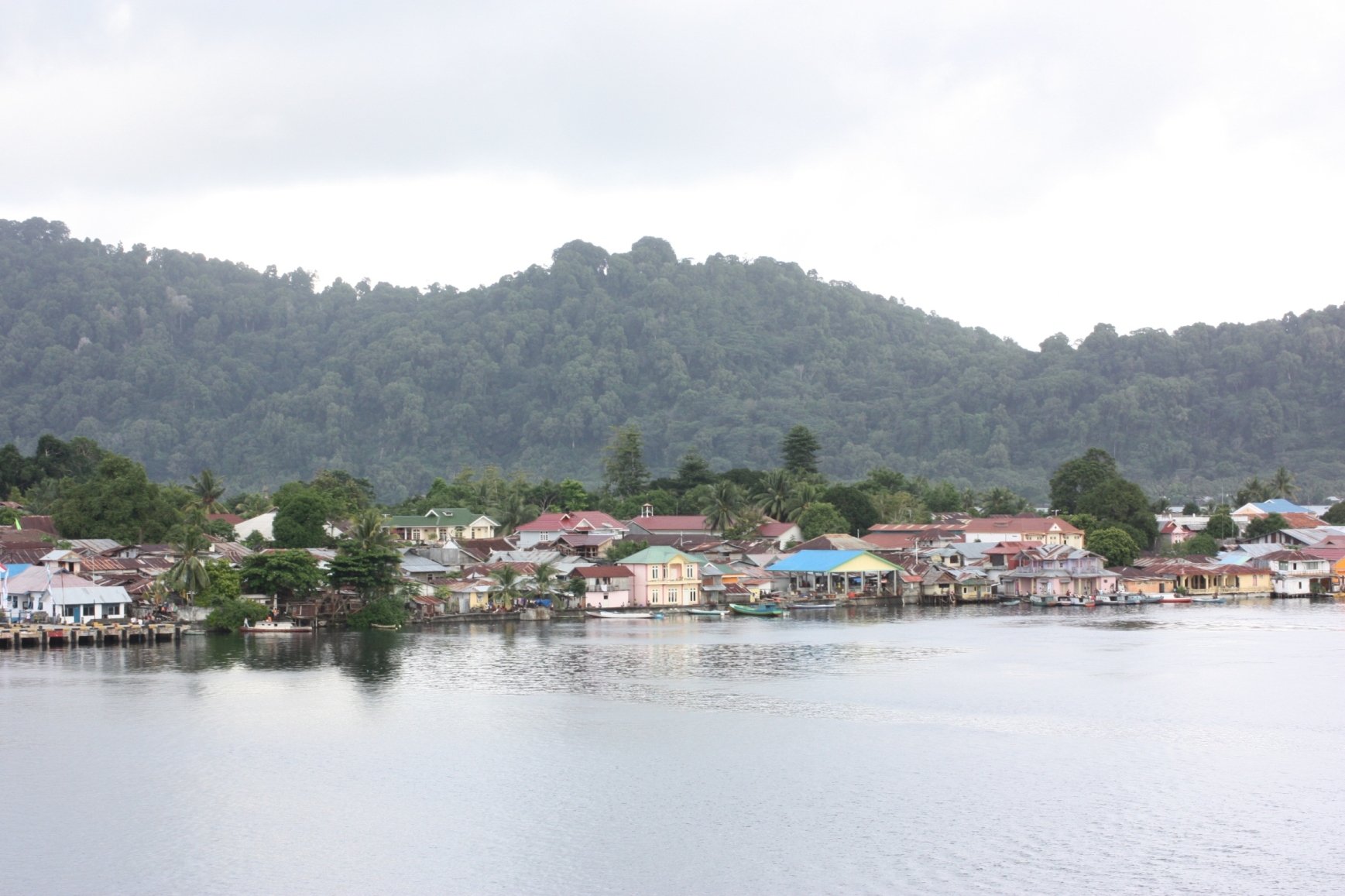 With our tour modules you can put together your own ideal round trip. The Moluccan islands are rich in history and perfect for building your own tailored Moluccas roundtrip.
Our tour modules are roundtrips with a combination of culture, nature and highlights. We will be happy to help you build your tailor-made trip.
Bouwstenen

Building blocks

Moluccas
Accommodaties

Accommodations

Hébergements

Moluccas
Ambon
Banda Neira
Mahu
Natsepa
Pulau Hatta
Saparua
Saumlaki
Sawai
Ternate
Tual
Weda - Halmahera
Diving trips Moluccas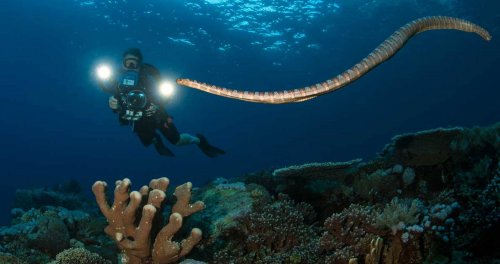 Merapi is the specialist in diving trips to the Moluccas.
The great thing of diving on the Moluccas is that each dive spot is different. Mud diving, beautiful coral, micro life and big fish alternate constantly. A disadvantage is the accessibility of several islands. . Ambon and Saparua are easy to reach, just like Weda on Halmahera. But the beautiful Banda islands are pretty often affected by cancelled flights and delayed boat service. Yet, Banda is a real gem where the chance to see whales is not unimaginable.

Besides the Moluccas dive tours the Moluccas have a lot of history (our Jan Pieterszn Coen massacred quite a lot of people here during the VOC period), culture and, above all, very nice people.


Cruises Moluccas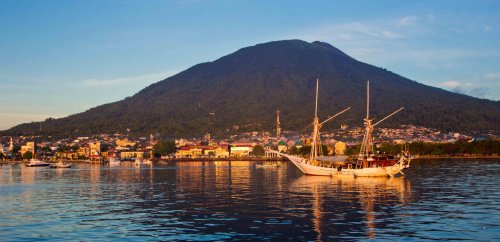 Have you ever thought about a cruise in Indonesia? The area between the north and south Moluccas seems to be made for it! On board of an authentic Buginese schooner you'll enjoy comfort, the relaxing way of travelling and you'll make original excursions.

Merapi organises luxury cruises on the Ombak Putih and Katharina van Ambon, via the Banda- and Lease islands, toTernate or the other way around. Our cruise along the spice route is usually accompanied by an expert on history as well as flora and fauna.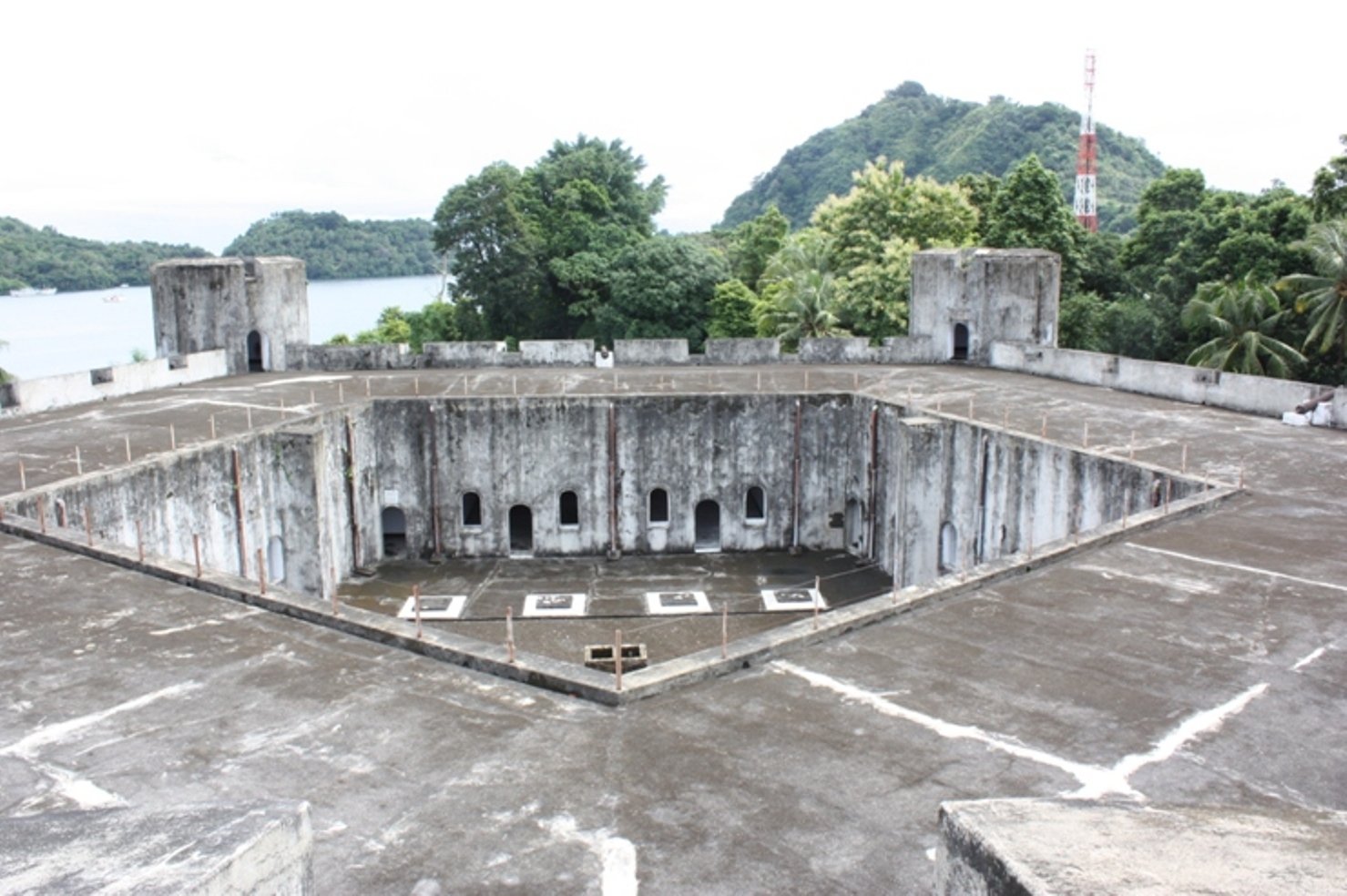 Join Maritime expert, Jeffrey Mellefont, as we sail across the seas of Maluku in search of the exotic history of spice. The Moluccas -Maluku in Indonesian- are the original Spice Islands, and a magical destination, beautiful, remote and unspoiled, with a long, fascinating and turbulent history. For ...
meer info
more info
Informations supplémentaires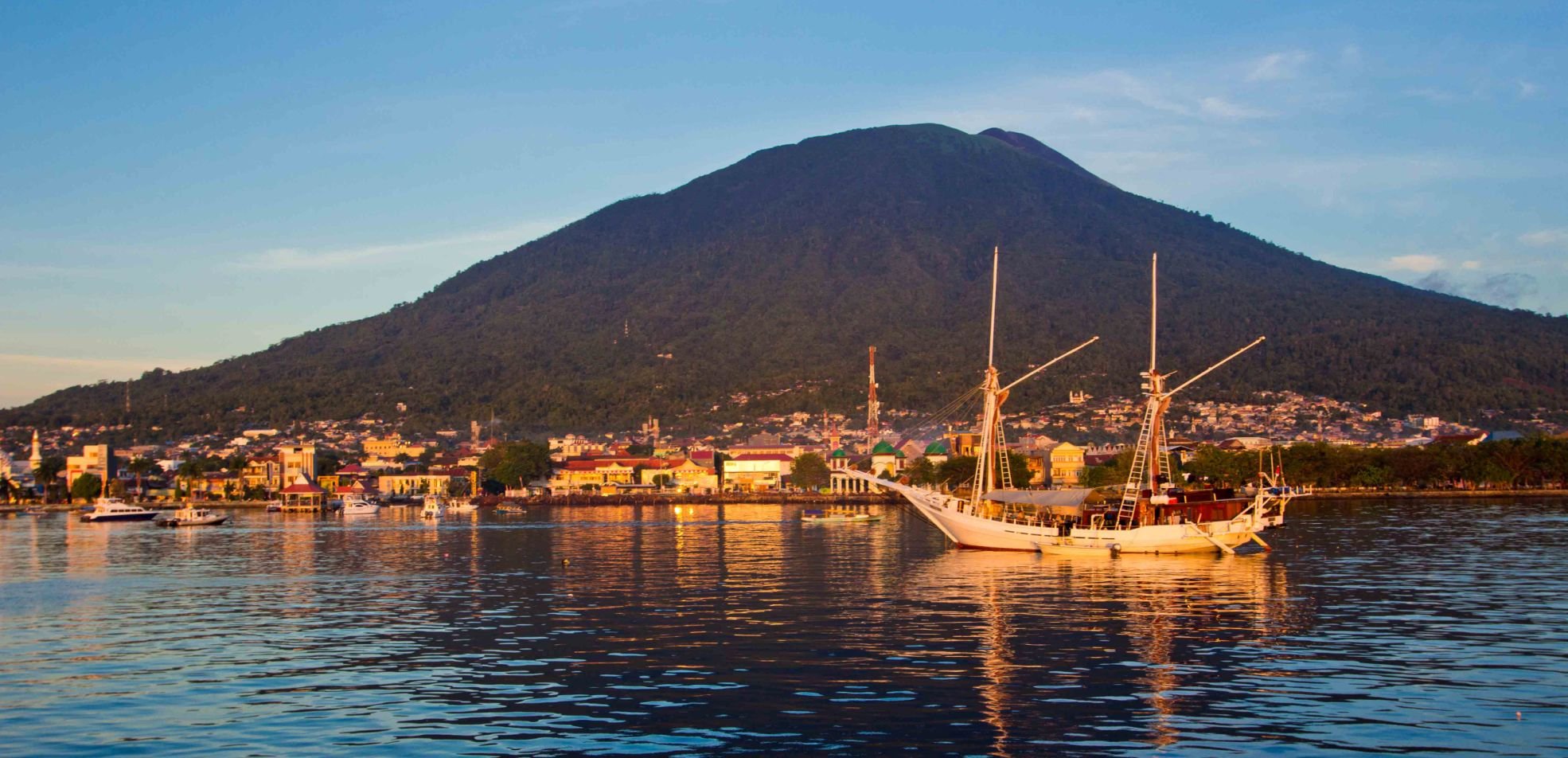 Deze exclusieve Sea Trek route staat in het teken van de wetenschappelijke ontdekkingsreizen die Alfred Russel Wallace maakte halverwege de 19e eeuw. Alfred Russel Wallace (1823 – 1913) was een Britse natuur onderzoeker en ontdekkingsreiziger. Hij dankt zijn bekendheid met name aan het feit dat hij ...
meer info
more info
Informations supplémentaires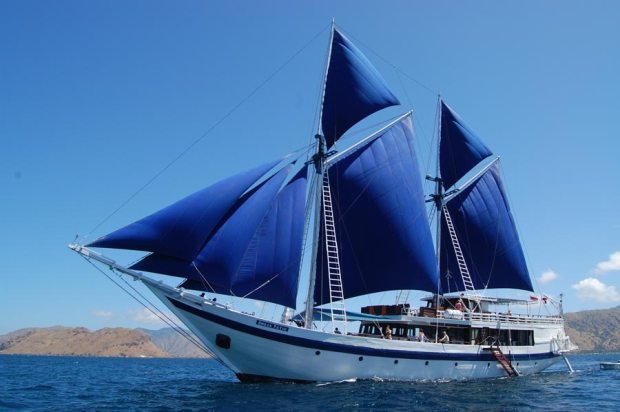 This trip from Flores to the spice entrepot of Ambon in the Moluccas islands offers a fascinating look at the colonial history of Indonesia and its role in the international spice trade during the 17th century. This 12-day tour travels in an eastward arc capturing the maritime route of the early col...
meer info
more info
Informations supplémentaires