Ambon

Ambon, the capital of the Moluccan archipelago is situated on the island of the same name Ambon.
Ambon-city is the most important hub of the province and plays an important role for whole East-Indonesia. On the other side of Ambon Bay (Teluk Ambon) lies the Pattimura Airport with, among other destinations, scheduled flights to Makassar, Jakarta, Soerabaja, Bali, Ternate and Papua. Some Pelni Ferries also go to Ambon. Public Transport on the island itself consists of the Angkotan Kota, small buses that, starting from the Mardika Terminal close to the city centre service many destinations on the island.
Ambon-city has a magnetic attraction for young people from the surrounding villages and islands, that's why the population is very young. They come in particular to look for a job. The most important employer in Ambon-city is the government and a job as a civil servant is very popular as it offers security, status and advantages (like being able to help other members of the family). But for the Moluccans that have been living for a long time in Ambon-city, or were born here, the village of origin (of the family) is still very important for their identity. For important events in their village or on public holidays many Ambonese go back to the village of their family.
Favoriete restaurant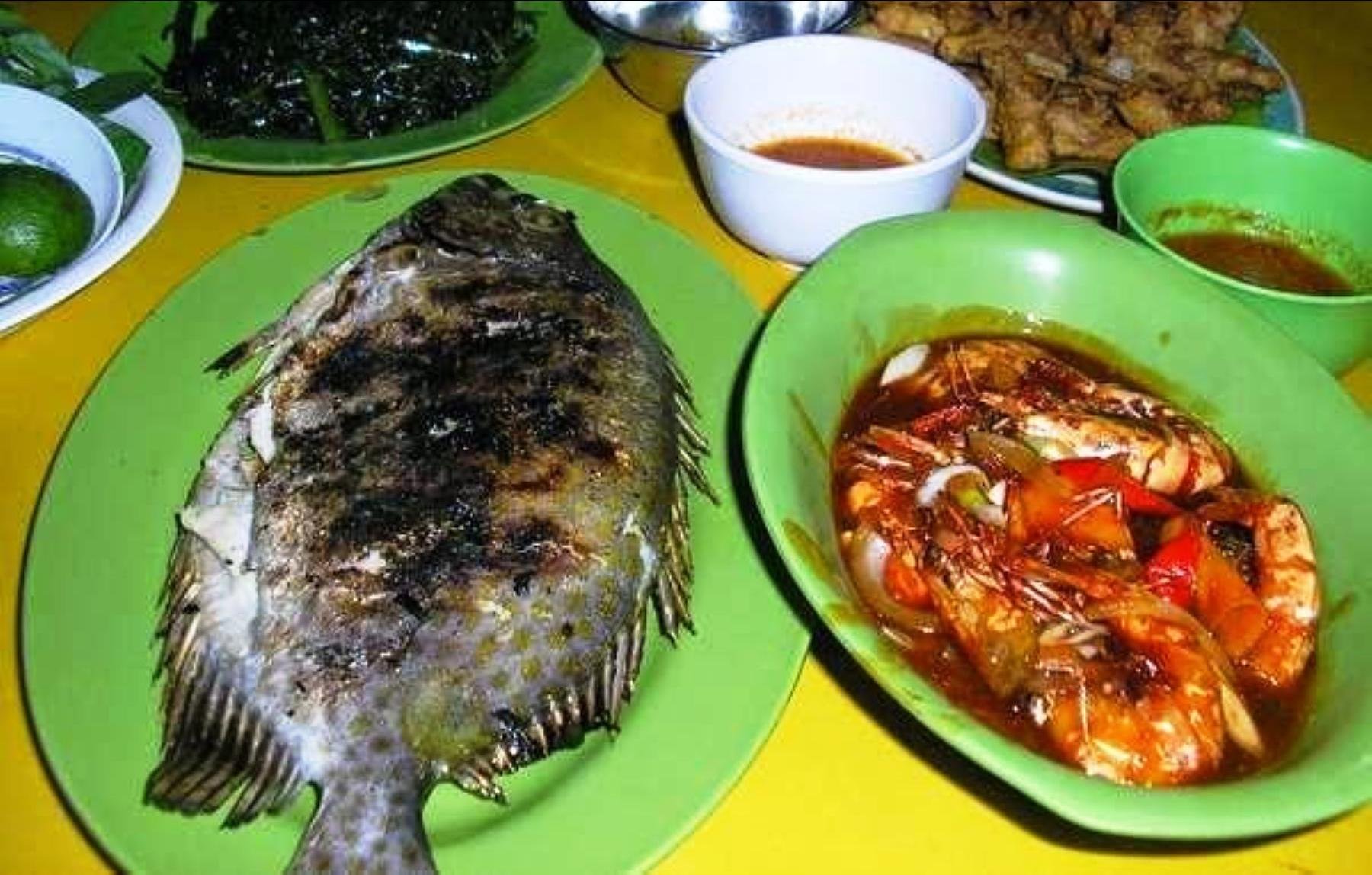 Ambon city has very nice fish restaurants. Me myself would recommend Rumah Makan Ratu Gurih, busy on the weekends, but during the week you can eat the tastiest ikan goreng or ikan bakar (deep fried or grilled fish).
Be sure to have a coffee at Rumah Kopi Sibu Sibu and get amazed over the nice pictures and interior.
Accommodaties
Accommodations
Hébergements
Ambon
Excursies
Excursions

Onderstaande excursies kunnen in deze plaats gemaakt worden.
The excursions below are available within this place.
Ambon