Tour module 2 days birds of Paradise Nimbrokan -
Tour module 2 days birds of Paradise Nimbrokan
This short tour module takes you to the jungle at Nimbrokan, a 2-hour drive from Jayapura.
Your driver takes you to the very modest (no running water) home-stay of Pak Jamil.

From the guesthouse it's only a twenty minute walk to the place where the birds of Paradise gather and show their mating dances.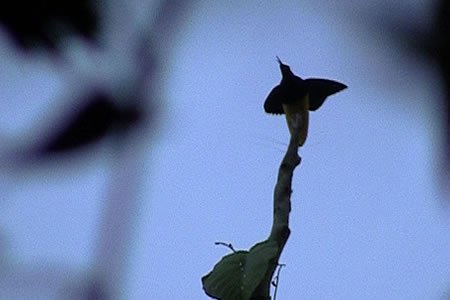 More info
The home stay of Pak Jamil is a great base to see the Birds of Paradise. Pak Jamil is a talented bird guide, he speaks reasonable English, and he can arrange all the necessary logistics to explore the area. There isn't a lot of logistics involved if you just come to see the Birds of Paradise, because all four species can be found in the Nimbrokan forest, which is only a 20 minutes walk from Pak Jamils' house. But if you also want to explore some other bird watching areas in the area, like 'Jalan Korea' (Korea road), you can use Pak Jamils help to arrange some ojeks (motorcycle taxis) to take you there. Jalan Korea is an old logging road (more than 200 kilometres long) whose wood is exported to Korea, and it is a great place to see many different bird species. Jalan Korea is famous among birders. In case Pak Jamil isn't available to take you out for birding, you can use one of his assistants, Pak Martinus or Pak Dance. Both guys know the area very well, but do not know a lot of birds and do not speak English. But they know the 'famous' birds of the area. And that's enough to see the Birds of Paradise. Birds of Paradise are very territorial and that makes it relatively easy to see them. If you know in what tree or group of trees they display, you have a very good chance of seeing them. Pak Martinus and Pak Dance know all the important places.

With a little bit of luck and a little bit of planning, it is possible to see all four species of Birds of Paradise in one day. And if your luck is even a little bit more, you have the chance to see one of them displaying; dancing in the tree to attract the ladies. The male birds use all their feathers and dancing qualities to get in the spotlight. It is a natural phenomenon of the highest grade! The Twelve-wired Bird of Paradise and the Lesser Bird of Paradise display between five and six o'clock in the morning. And because of the fact that the display trees of the two species are in the same area in Nimbrokan, you can see them in the same morning. The King Bird of Paradise gets active around seven when the sun becomes visible, while the Pale-billed Sicklebill does his best to attract the opposite sex just before dusk. But it is wildlife, so no guarantees. But everybody who decides to spend some days in the forest has a very good chance to see the four species, which are all very different.
Included:
•Overnight stay with full-board (local meals)
•Transfers
•English speaking guide

Not included:
•Intercontinental and domestic flights
•Other meals
•Tips and personal expenses
•Travel and cancellation insurance
•Booking fee and contribution Calamiteitenfonds €30 per booking

Note:
Prices based on a minimum of 2 persons

Prijsoverzicht
Price overview
Tour module 2 days birds of Paradise Nimbrokan
2 persons (Double or twin room)
4 persons (2 x double or twin room)
6 persons (3 x double or twin room)
Extra informatie
Prices Bali-Jayapura or Jakarta-Jayapura on request, depending on intercontinental flights.

Programme
Day 1: to Nimbrokan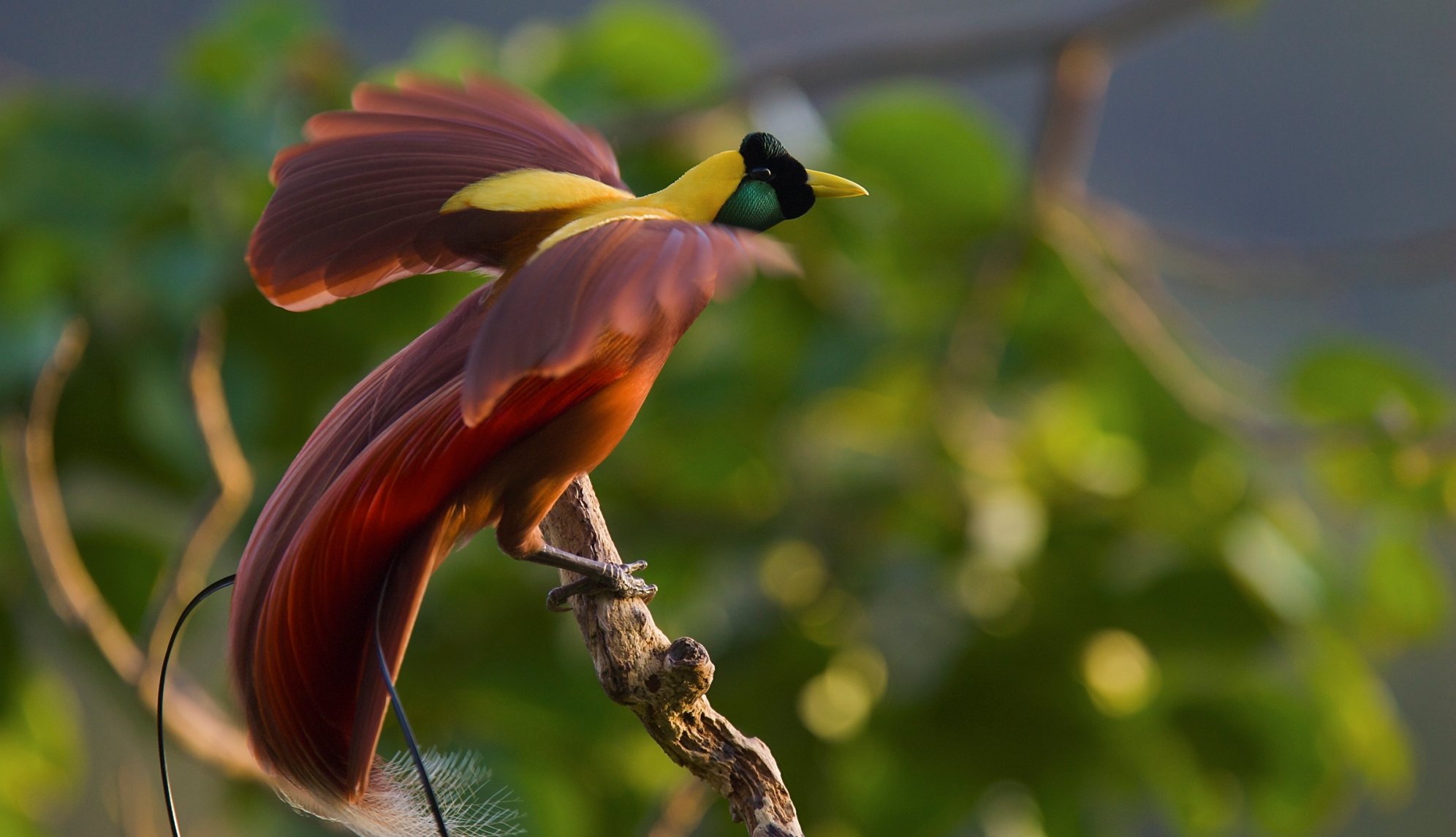 From Jayapura in about two hours to Nimbrokan.
Rest of the program in concert with Pak Jamil. Around sunset the birds of Paradise are flirting.

Day 2: Birds of Paradise at dawn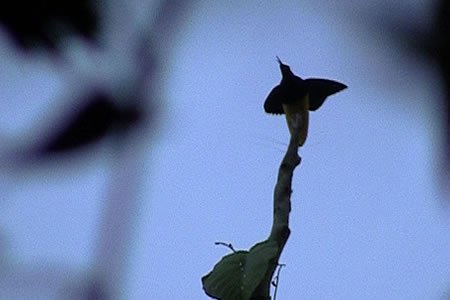 Well before dawn you walk to the place where the birds of Paradise perform their morning ritual.

After breakfast transfer to Jayapura or the airport for your next destination.

Papua
Papua, former Irian Jaya and Dutch Nieuw Guinea, has been discovered by only few tourists. Culture and nature are still unspoiled here. In Central P...
Jayapura
Jayapura is the capital of the Papua province. Because of its location between mountains, the city is divided into different "pieces". You have the ci...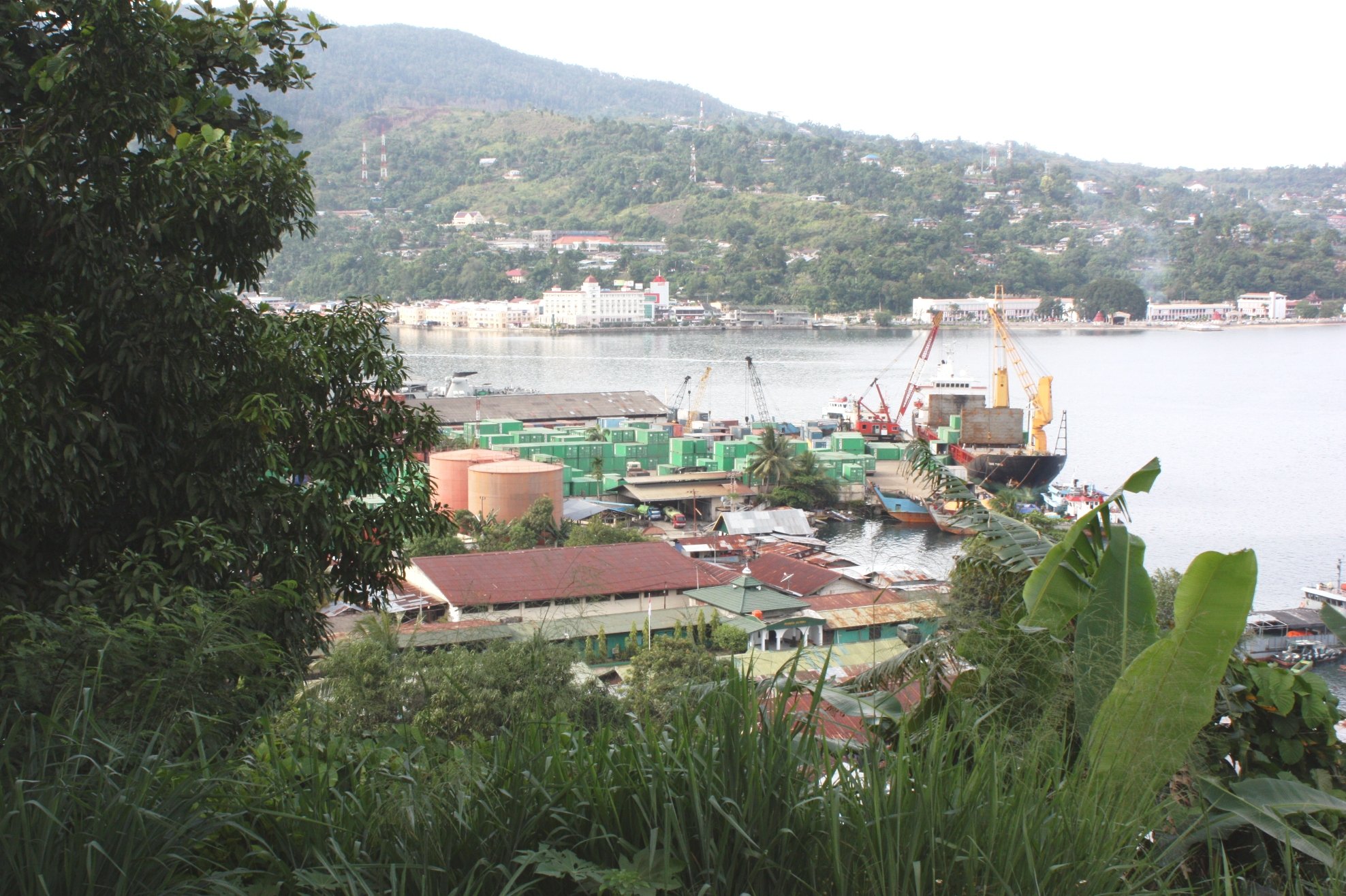 Jayapura
Jayapura is the capital of the Papua province. Because of its location between mountains, the city is divided into different "pieces". You have the city itself with the old Kloofkamp district, and further in the area the "districts" Hamadi, Enterop, ...
Meer info
More info
Informations supplémentaires