Tour module round trip 6 days adventurous Papua - Kaimana and Triton Bay -
Tour module round trip 6 days adventurous Papua - Kaimana and Triton Bay
This tour module round trip takes you to Kaimana in West Papua (former Dutch New-Guinea).

It's a trip with a lot of inconvenience, but above all wonderful snorkelling spots, swimming with whale sharks, overwhelming nature, sweet local people, historic petroglyphs and dancing birds of Paradise.
You'll spend a few nights at local people's homes or modest guesthouses. With a speedboat you sail through Bicari bay, Triton bay and Ibis strait. Everywhere plenty of time to enjoy the white sandy beaches and the beautiful corals.

From November to the end of April the wind is alright and the sea calm. Between May and October the wind comes from the south-east and we don't recommend this tour module. The sea can be very rough then.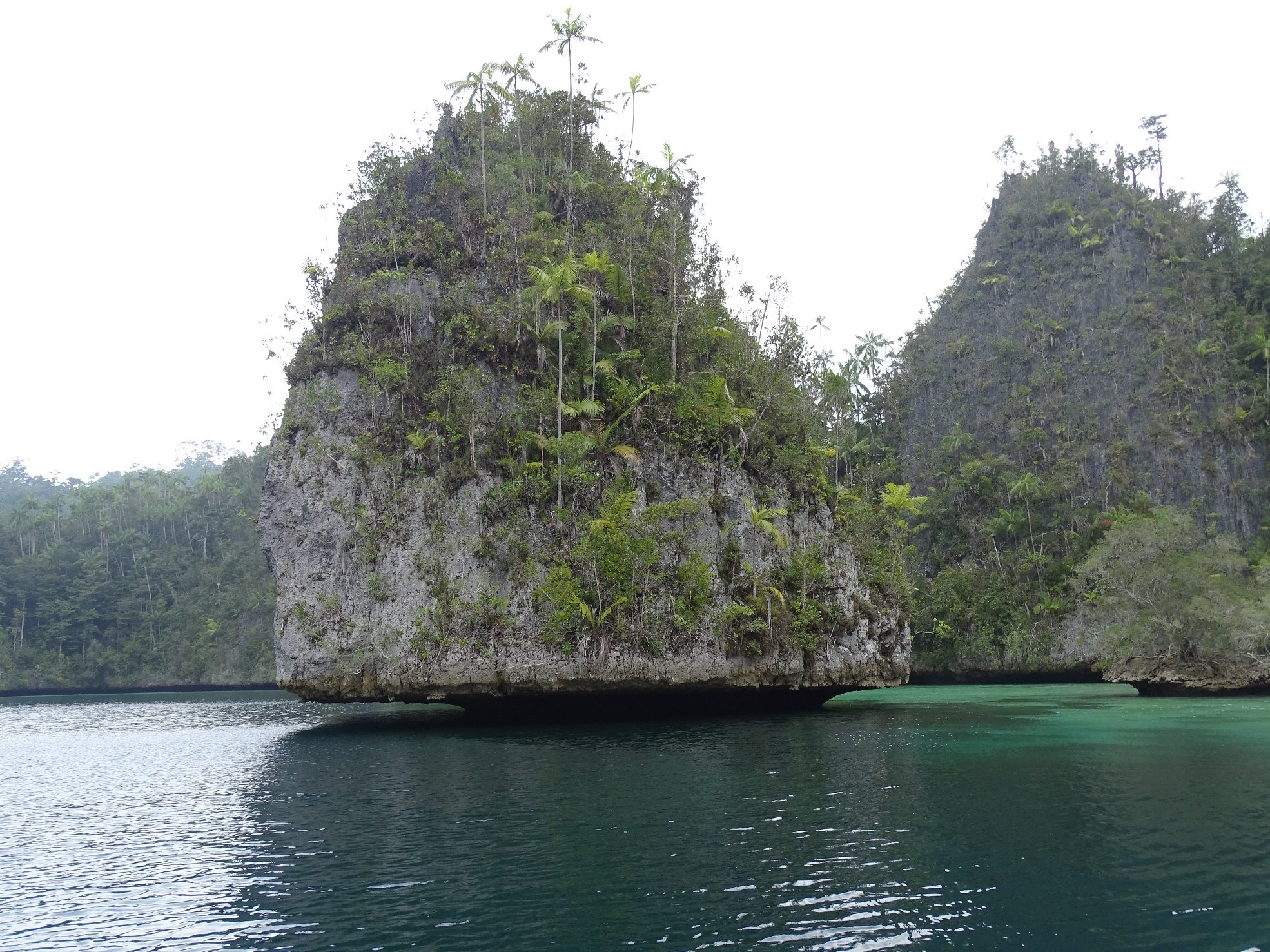 What to take with you:
Your own snorkel mask, sheet bags or sarongs to sleep under at the homestays/cottages and of course sunscreen. We've hardly seen any mosquitoes.
Richtprijzen
Richtprijs € 1.345 per persoon bij deelname 2 personen


Included:
•Overnight stays with breakfast, lunch and dinner
•Transfers
•English speaking guide

Not included:
•Intercontinental and domestic flights
•Optional excursions
•Tips and personal expenses
•Travel and cancellation insurances
•Booking fee and contribution Calamiteitenfonds €30 per booking

Prijsoverzicht
Price overview
Tour module round trip 6 days adventurous Papua - Kaimana and Triton Bay
2 persons (Double or twin room)
4 persons (2 x double or twin room)
6 persons (3 x double or twin room)
Inclusief
- Overnachtingen met ontbijt - Lunch op dag van aankomst - Lunch en diner op dag 2, 3, 4 en 5 - Alle kosten voor vervoer - Entreegelden en donties - Engels sprekende gids
Exclusief
- binnenlandse vluchten - duikexcursies - overige maaltijden - fooien en uitgaven van persoonlijke aard - reis- en annuleringsverzekeringen. - boekingskosten en bijdrage Calamiteitenfonds Opmerkingen: Prijzen op basis van minimaal 2 personen
Extra informatie
Dag 1
Dag 2
Dag 3
Dag 4
Dag 5
Dag 6

Papua
Papua, former Irian Jaya and Dutch Nieuw Guinea, has been discovered by only few tourists. Culture and nature are still unspoiled here. In Central P...