Reizen

Trips

Voyages

Sulawesi
Sulawesi

Sulawesi, formerly Celebes, is mainly known for the Toraja people. Situated in Central Sulawesi live the Torajans, a population with many customs, still close to the traditional Animism. Around the city Rantepao lie several traditional villages where the Toraja culture is still fully alive. The capital of South Sulawesi is Makassar with, among others, the former Fort Rotterdam. Traditional wooden Buginese schooners still leave from the harbour Paotere. Round trips to Tana Toraja start from Makassar.

In Central Sulawesi you'll find Lake Poso with beautiful nature and a complete different culture than in south or north Sulawesi. You can dive and snorkel at the Togian islands and Donggala on the west coast.

The coastal city Manado is situated in North Sulawesi. Here is also the big Bunaken Manado Tua Marine Park. Diving at the wonderful coral reefs and trekking or walking in the Tangkok Batuangus Reserve are the highlights.

Those travelling through Sulawesi have to know that travel times are often very long and accommodations (very) simple.

Climate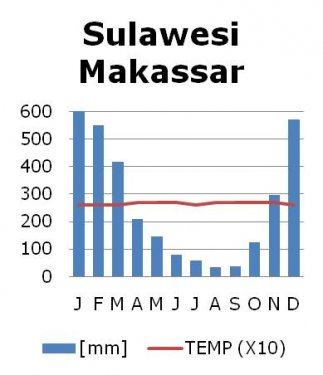 The rainy season starts in November and ends in March. During these months there can be heavy showers in the late afternoon and in the evening. Some full days of rain are also possible.
In the period April-September it's generally dry, with now and then a shower.
The sun shines 8 – 9 hours a day all year long and the temperature is 30°C. North Sulawesi is some degrees warmer and not as damp as South Sulawesi.

Example round trips Sulawesi
Sulawesi, former Celebes, is perfectly suited for a complete round trip of about three weeks. Acclimatise on the pearl white beach of Bira or the Wakatobi islands, the mystical world of Tanah Toraja, unknown central Sulawesi and the versatile north with the coral reefs from Bunaken make the Sulawesi round trip an unforgettable experience. Together with you, we will be happy to put together your ideal Sulawesi round trip.
Voorbeeldreizen

Example trips

Sulawesi

Diving or snorkelling in the waters around the Wakatobi islands, floating villages on lake Tempe, animist culture in Toraja land, a multi-day trekking through the jungle and the megaliths fields in Lore Lindu park, watching monkeys in Tangkoko, exploring the Minahassa highlands and then rounding off...
meer info
more info
Informations supplémentaires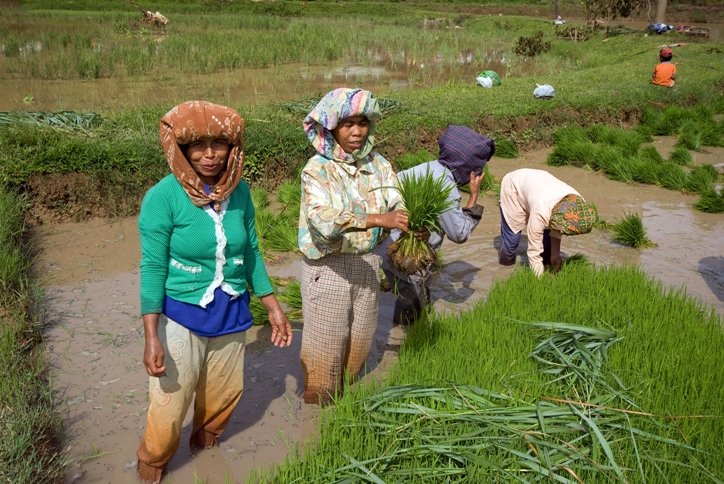 This round trip has a mix of nature, beach and culture. At an easy pace we travel from Makassar to Manado. A trip "straight" through the province of Sulawesi. Along the impressive and unique culture of the Toraja people, via beautiful lakes, mountains, rainforests, waterfalls, white sandy beaches an...
meer info
more info
Informations supplémentaires
Group tours Sulawesi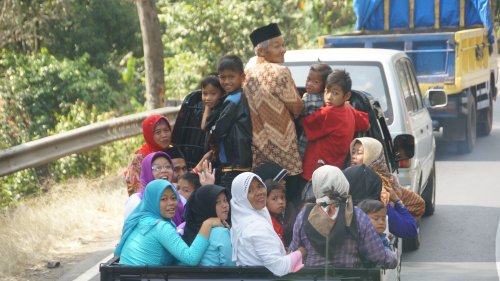 Merapi does not organize any group tours to Sulawesi yet. If you have any suggestions for group tours, we will be happy to hear them!
Groepsreizen

Group trips

Sulawesi
Tour modules round trips Sulawesi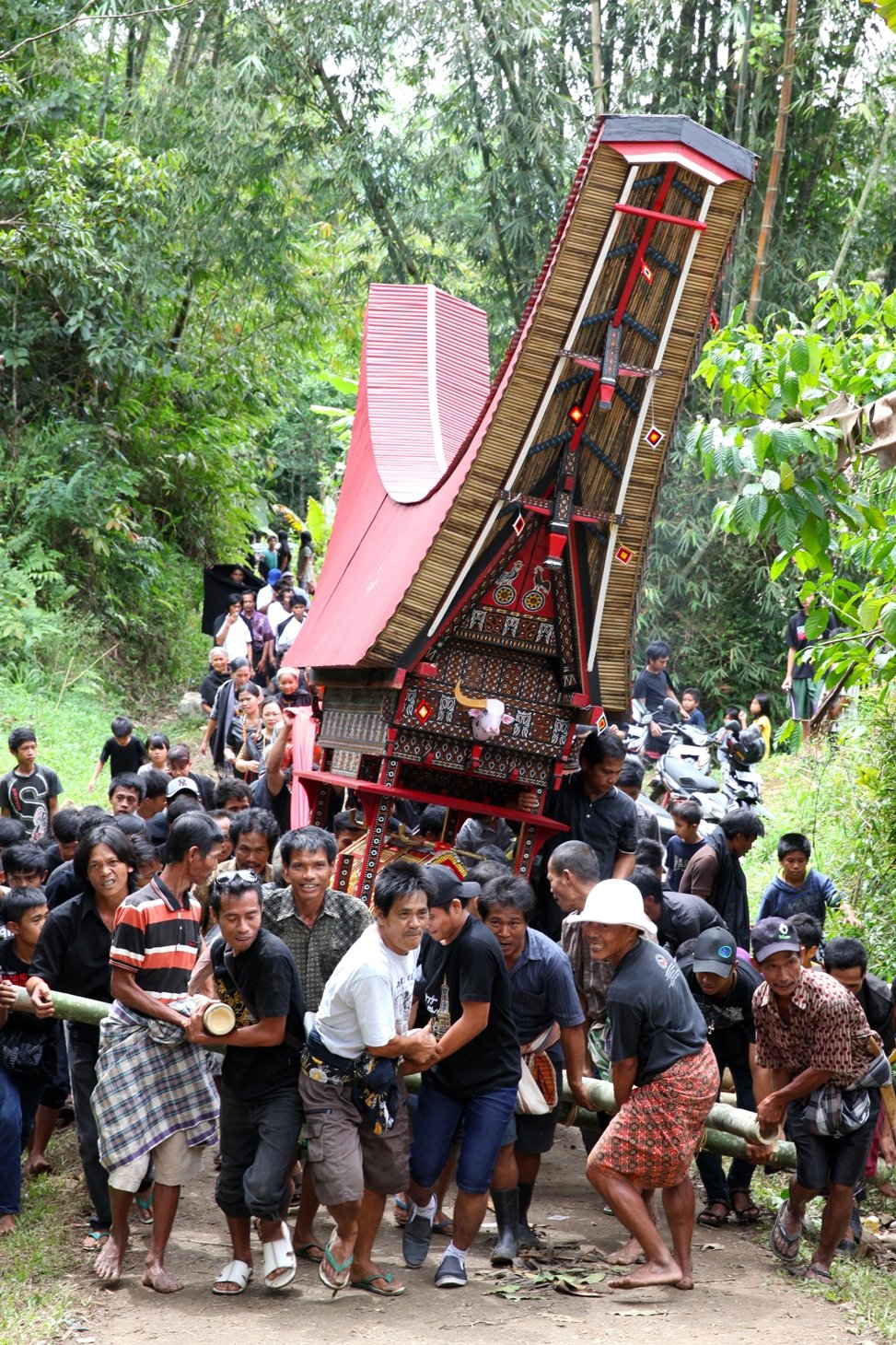 With our tour modules round trips Sulawesi you'll experience the most beautiful attractions of Sulawesi. Sulawesi , former Celebes, is mainly known for the Toraja people. The Torajans, a population with many customs, are still close to the traditional Animism. Around the city Rantepao lie several traditional villages where the Toraja culture is still fully alive. The tour module North Sulawesi takes you to the Minahasa, the Tangkoko National Park and the coral reefs of Bunaken.
Our tour modules are round trips with a combination of culture, nature and highlights. We'll be happy to adjust these round trips according to your wishes and to help you build your tailor-made trip.
Bouwstenen

Building blocks

Sulawesi
Accommodaties

Accommodations

Hébergements

Sulawesi
Ampana
Bau Bau and Pulau Buton
Bira
Bitung
Bunaken
Doda, Besoa valley, Lore Lindu national park
Donggala
Gorontalo
Labengki
Labundo Bundo - Lambusango - Buton
Lembeh island
Luwuk
Makassar
Mamasa
Manado
Marisa
Moa
Palu
Pare-Pare
Pendolo
Rante Pao - Toraja
Sengkang
Siladen
Tanah Toraja
Tangkoko
Tentena
Togian
Tomohon
Wakatobi
Diving trips Sulawesi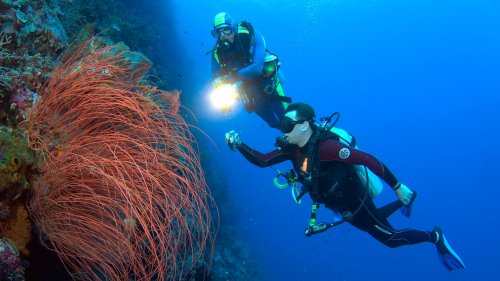 Merapi is also in Sulawesi the specialist in diving trips. Sulawesi offers divers numerous options, from basic to ultra luxury, from North to South. Some highlights:
Wakatobi, also called the Tukan Besi islands, with the most luxurious Wakatobi Dive resort or the simple Wakatobi Hoga dive resort; simple, small, and really enjoyable.
Togian islands; difficult to reach, but with an abundance of dive spots.
- Donggala, with the beautifully situated Prince John dive resort
Bunaken and Siladen; best-known to most divers. Stay on one of the small islands for example, or at the Thalassa dive resort
Lembeh street, THE location for mud diving

Merapi will be happy to put together, with you of course, your ideal Sulawesi diving trip. If desired in combination with, for example, a visit to Tanah Toraja or the Tangkoko National Park.

Cruises Sulawesi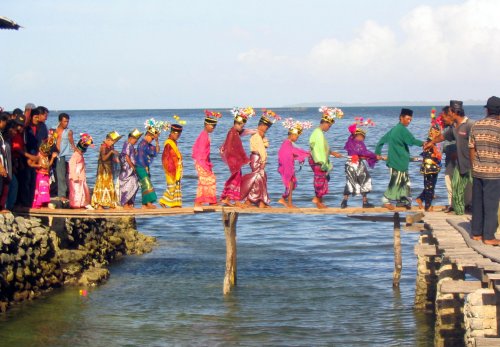 Merapi doesn't organise many cruises (yet) in the waters around Sulawesi. Several SeaTrek cruises starting from Gorontalo (north Sulawesi) with, among others, the Togian and the Wakatobi islands are part of our travel offerings this year (2018).