Tour module round trip North Sumatra culture & adventure 8 days Lake Toba & Jungle -
Tour module round trip 8 days Sumatra adventure and culture
The favourite tour for nature and adventure lovers, also for families with teenagers!
Rainforest, jungle trekking, washing elephants, orangutans, (optional) wild-water rafting and culture on the island Samosir in the huge Lake Toba.

You'll travel with your own driver at your own pace. The driver knows all nice, interesting and photogenic places to stop along the way.
This is just an example of what a round trip could be like. We'll be happy to help you build your tailor-made trip.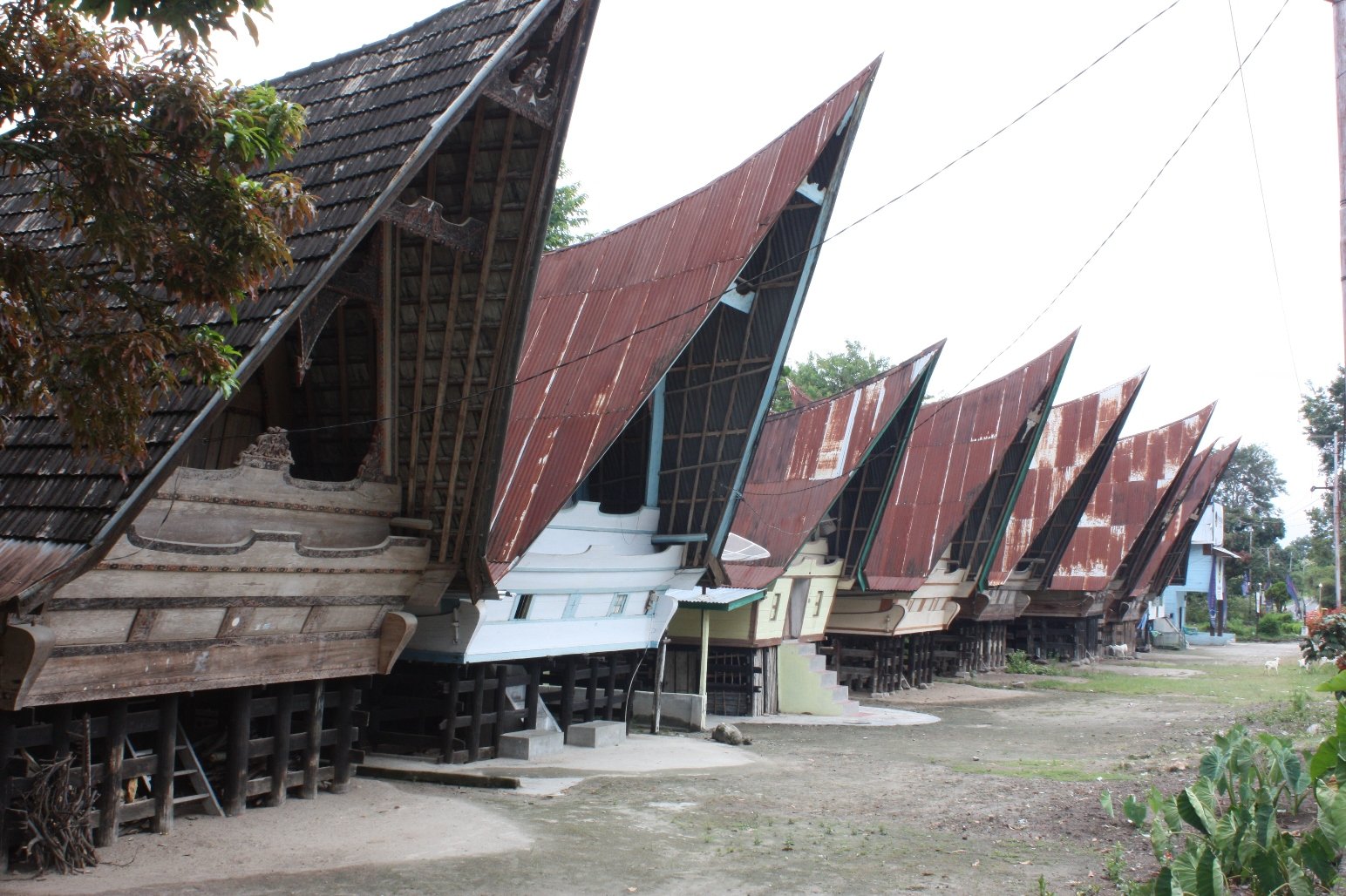 Target prices
€ 550 p.p. with 2 traveling persons in low season
€ 420 p.p. with 4 traveling persons in low season
High season surcharge 10% (10-20 June Suikerfeest, 1 July-15 August and 23 December-3 January)


Included and excluded
Included:
•Accommodation based on bed and breakfast
•Private car or mini-bus, fuel included, with driver, his meals and overnight stays

Not included:
•Flight tickets
•Excursionpackage and dinner with vocalgroup on Samosir(ca € 150)
•Ferry Parapat-Samosir-Parapat
•Guide (price on request)
•Other meals
•Tips and personal expenses
•Travel and annulation insurance
•Booking fee and contribution Calamiteitenfonds €30 per booking


Prijsoverzicht
Price overview
Tour module round trip North Sumatra culture & adventure 8 days Lake Toba & Jungle
2 persons (Double or twin room)
04-04-2020 - 19-05-2020
€ 649.00 p.p per arrangement
20-05-2020 - 31-05-2020
€ 713.00 p.p per arrangement
01-06-2020 - 30-06-2020
€ 649.00 p.p per arrangement
01-07-2020 - 15-08-2020
€ 713.00 p.p per arrangement
16-08-2020 - 22-12-2020
€ 649.00 p.p per arrangement
23-12-2020 - 31-12-2020
€ 713.00 p.p per arrangement
triple room or double with extra bed
04-04-2020 - 19-05-2020
€ 649.33 p.p per arrangement
20-05-2020 - 31-05-2020
€ 713.33 p.p per arrangement
01-06-2020 - 30-06-2020
€ 649.33 p.p per arrangement
01-07-2020 - 15-08-2020
€ 713.33 p.p per arrangement
16-08-2020 - 22-12-2020
€ 649.33 p.p per arrangement
23-12-2020 - 31-12-2020
€ 713.33 p.p per arrangement
4 persons (2 x double or twin room)
04-04-2020 - 19-05-2020
€ 503.50 p.p per arrangement
20-05-2020 - 31-05-2020
€ 552.50 p.p per arrangement
01-06-2020 - 30-06-2020
€ 503.50 p.p per arrangement
01-07-2020 - 15-08-2020
€ 552.50 p.p per arrangement
16-08-2020 - 22-12-2020
€ 503.50 p.p per arrangement
23-12-2020 - 31-12-2020
€ 552.50 p.p per arrangement
5 persons (1 double or twin room, 1 room with extra bed)
04-04-2020 - 19-05-2020
€ 503.20 p.p per arrangement
20-05-2020 - 31-05-2020
€ 552.40 p.p per arrangement
01-06-2020 - 30-06-2020
€ 503.20 p.p per arrangement
01-07-2020 - 15-08-2020
€ 552.40 p.p per arrangement
16-08-2020 - 22-12-2020
€ 503.20 p.p per arrangement
23-12-2020 - 31-12-2020
€ 552.40 p.p per arrangement
6 persons (3 x double or twin room)
04-04-2020 - 19-05-2020
€ 503.33 p.p per arrangement
20-05-2020 - 31-05-2020
€ 552.33 p.p per arrangement
01-06-2020 - 30-06-2020
€ 503.33 p.p per arrangement
01-07-2020 - 15-08-2020
€ 552.33 p.p per arrangement
16-08-2020 - 22-12-2020
€ 503.33 p.p per arrangement
23-12-2020 - 31-12-2020
€ 552.33 p.p per arrangement
Extra informatie
Day 1
Day 2
Day 3
Day 4
Day 5
Day 6
Day 7
Day 8
Route
Route