Round trip 14 diving days Nusa Lembongan

Day 1 flight Amsterdam-Denpasar

Garuda Indonesia flies non-stop from Amsterdam to Jakarta with her new Boeing 777-300 ER. Experience the hospitality of the Indonesian culture on board of Garuda Indonesia, the national flight company of Indonesia. This direct flight takes you in 13 and a half hour from Amsterdam to Jakarta. Departure Amsterdam around midday, arrival Jakarta early in the morning the following day. Your connecting flight leaves about 2 hours later and is a ca 2 and a half hour-flight. Max. weight: 30 kg.
Day 2 Arrival on Bali, transfer to Nusa Lembongan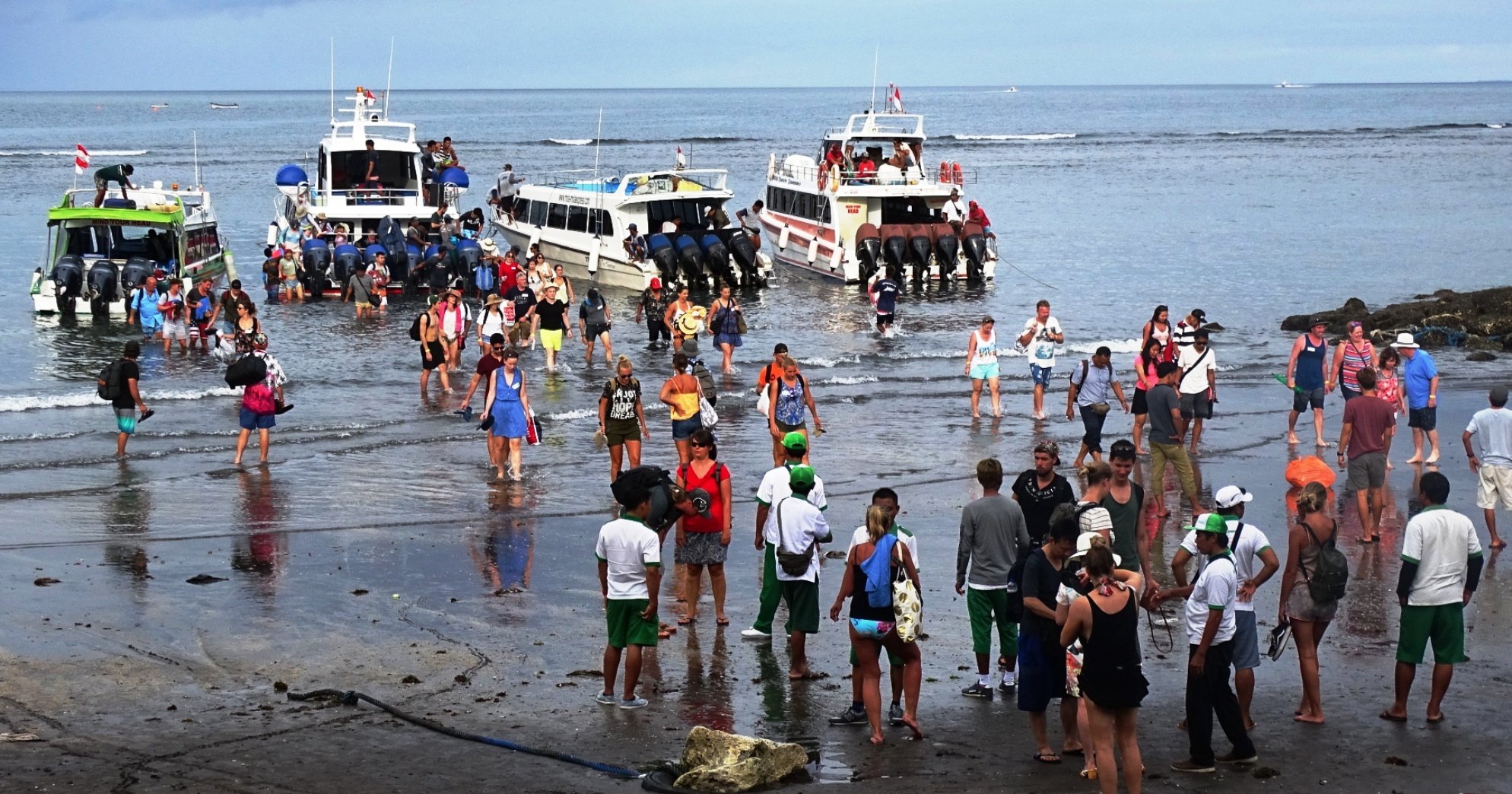 At the exit of the airport your driver is ready to take you to the beach of Sanur for your boat to Nusa Lembongan. If you are on time, you will take the boat from 2:00 pm, otherwise you will have to wait for the boat from 5:30 pm. On Nusa Lembongan you will be taken directly to your resort. Do keep in mind that you have to walk through at least knee-deep water to get from the beach to the boat and vice versa. Porters take care of your luggage.
Day 3 to 12 (included) Diving at Nusa Lembongan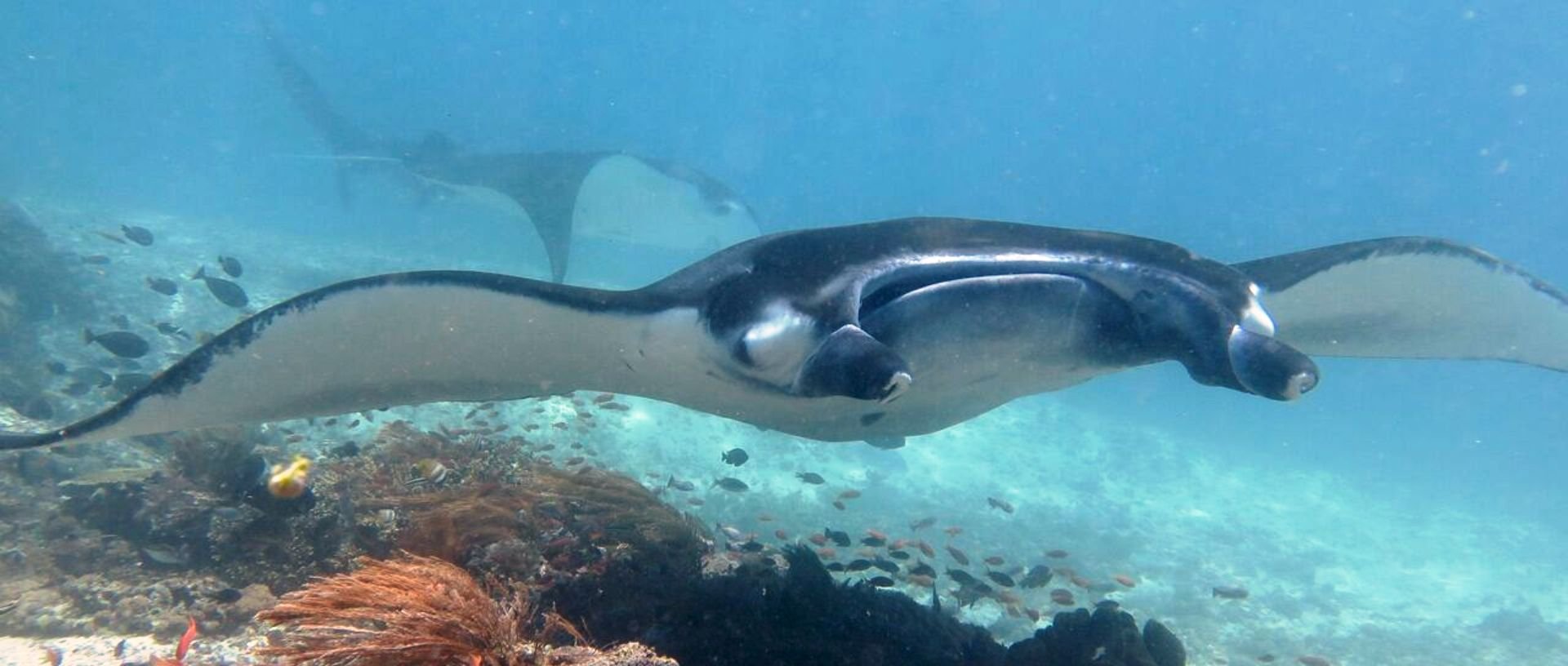 These days you can dive at the islands Nusa Lembongan and Nusa Penida. Diving at these islands is for somewhat more advanced divers. There's often a strong current but the underwater world is certainly worth a visit. You'll find here manta rays all year long. Majestic, non-dangerous and curious rays with a wing span of up to four meters. Also something for snorkelers, the rays swim very close to the surface here. Dives at Nusa Lembongan cost around € 35. Rental diving equipment about € 30 per day and a PADI Open water course approximately € 350.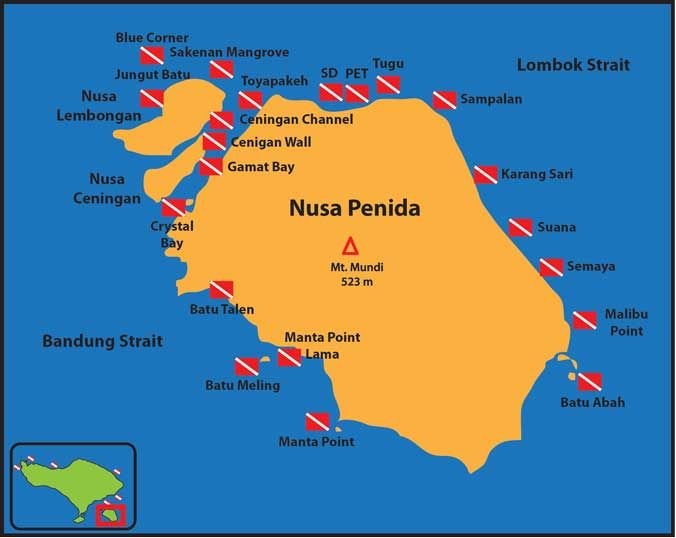 Day 13 Pulang kampung, going back home
With the fast speedboat from 13:00 you sail back to the 'main land' of Bali. Your driver is already waiting and will drive you to the airport for your evening flight from 19:00 via Jakarta to Amsterdam. Please note that you get wet feet and calves when getting on and off the ferry! You can fresh up at the airport.
flight Denpasar-Amsterdam via Jakarta
Flight with Garuda Indonesia with transfer in Jakarta. Departure Denpasar early evening, arrival Amsterdam in the early morning.
Day 14 Arrival Amsterdam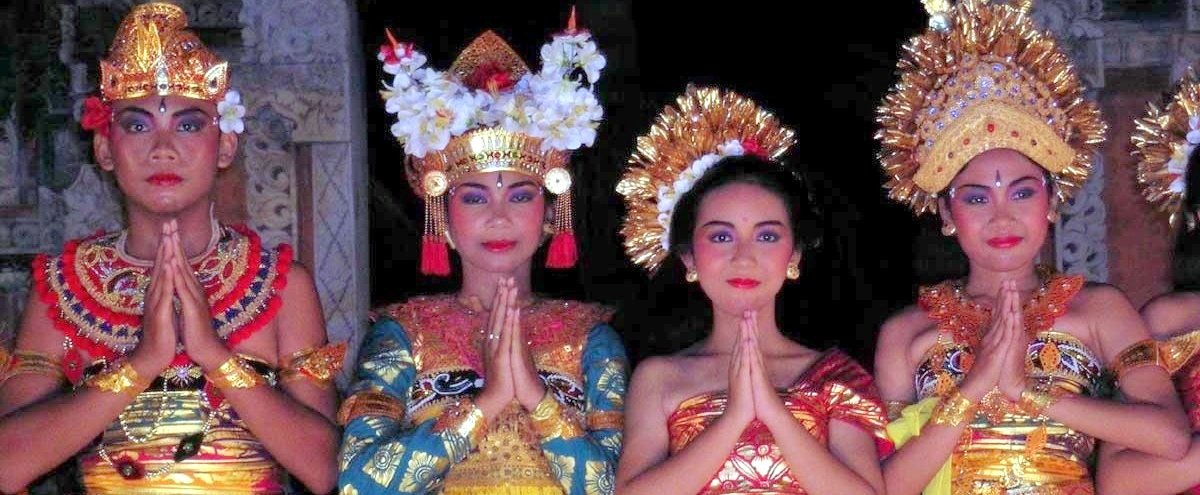 In the morning arrival at Schiphol. The end of a beautiful trip...