Tour module 5-6 or 9 days diving Banda islands

Day 1 Fastboat Ambon-Banda, VIP seat , including porter service Banda and Ambon and transfer from hotel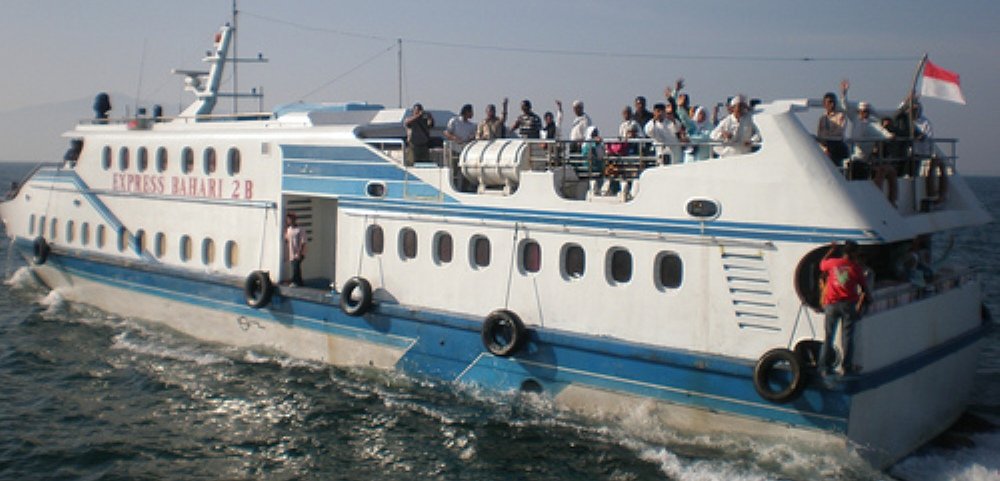 In the early morning you will be picked up and taken to the port of Tulehu. A porter helps your luggage on board. You sail with the Express Bahari in the VIP class in about 4 hours from Ambon to Banda Neira. Once there, a porter carries your luggage to your hotel. Departure Tuesday and Saturday morning at 09:00.
Day 2 to 5 (or 8) Dive package Naira dive - 2 dives / day
The next few days you will make a number of dives with Naira dive: the SSL certified dive center on Banda. At Banda you can choose from 2 or 3 dives a day. In our example trip we assume 2 dives a day and we have arranged some excursions.
Day 6 (or 9) Fastboat Banda-Ambon (Express Bahari 2b), VIP seat, including porter service Banda and Ambon and transfer to hotel
Return from Banda to Ambon by fastboat. The porter will help you on board with your luggage and will you will sail back to Ambon in about 4 hours in the VIP class. Upon arrival in Ambon, a porter is waiting and you will be taken to your hotel. Departure on Wednesday and Sunday at 09:00.