Tour module roundtrip 10 days, from Jakarta to Yogyakarta

Day 1 Arrival Jakarta, transfer to hotel




Selamat Datang, welcome to Jakarta! After having collected your luggage from the belt you'll pass through customs and is your driver waiting for you on the right side at the exit with a name card with your name on it. He'll drive you to your hotel. The rest of the day you can relax and acclimate at your hotel.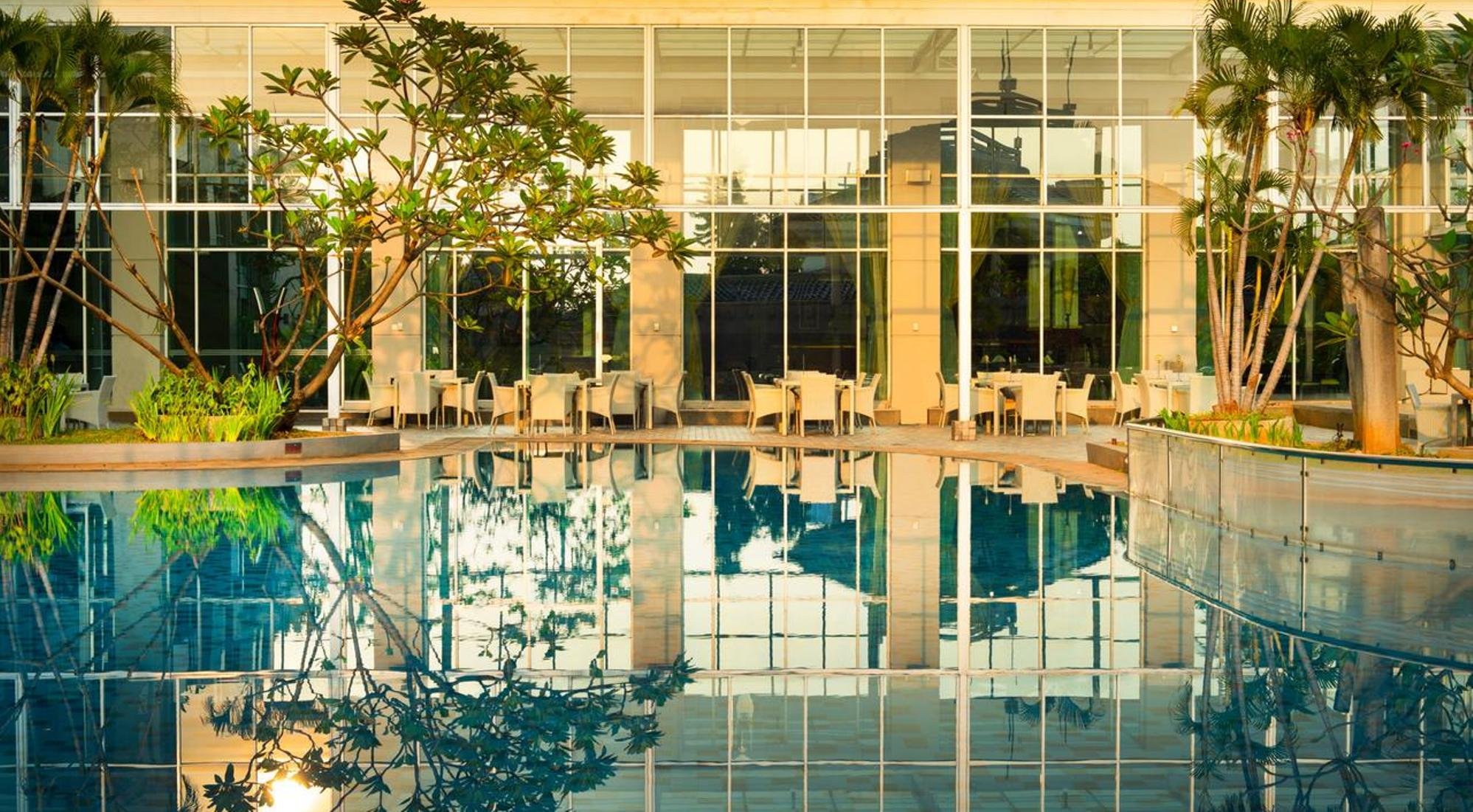 Day 2 Jakarta city tour en via de tollroad naar Bandung




We maken vandaag een stadstour door het voormalige Batavia. We bezoeken onder andere de oude haven Sunda Kelapa waar de mooie trotse Bugineze schepen nog met de hand worden geladen. Verder bezoeken we het oude deel van de stad zoals de omgeving van het Café Batavia waar we het vruchtbaarheidskanon kunnen vinden. Ook brengen we een bezoek aan de Monas met zijn koepel van bladgoud en de historische omgeving van het Fatahillah Square. Na de lunch rijden we in ongeveer 3 tot 4 uur naar Bandung. Let op: op maandag zijn musea gesloten
Day 3 Bandung dagtocht Lembang, Tangkuban Perahu, Ciater hotspring en muziekschool Pak Udjo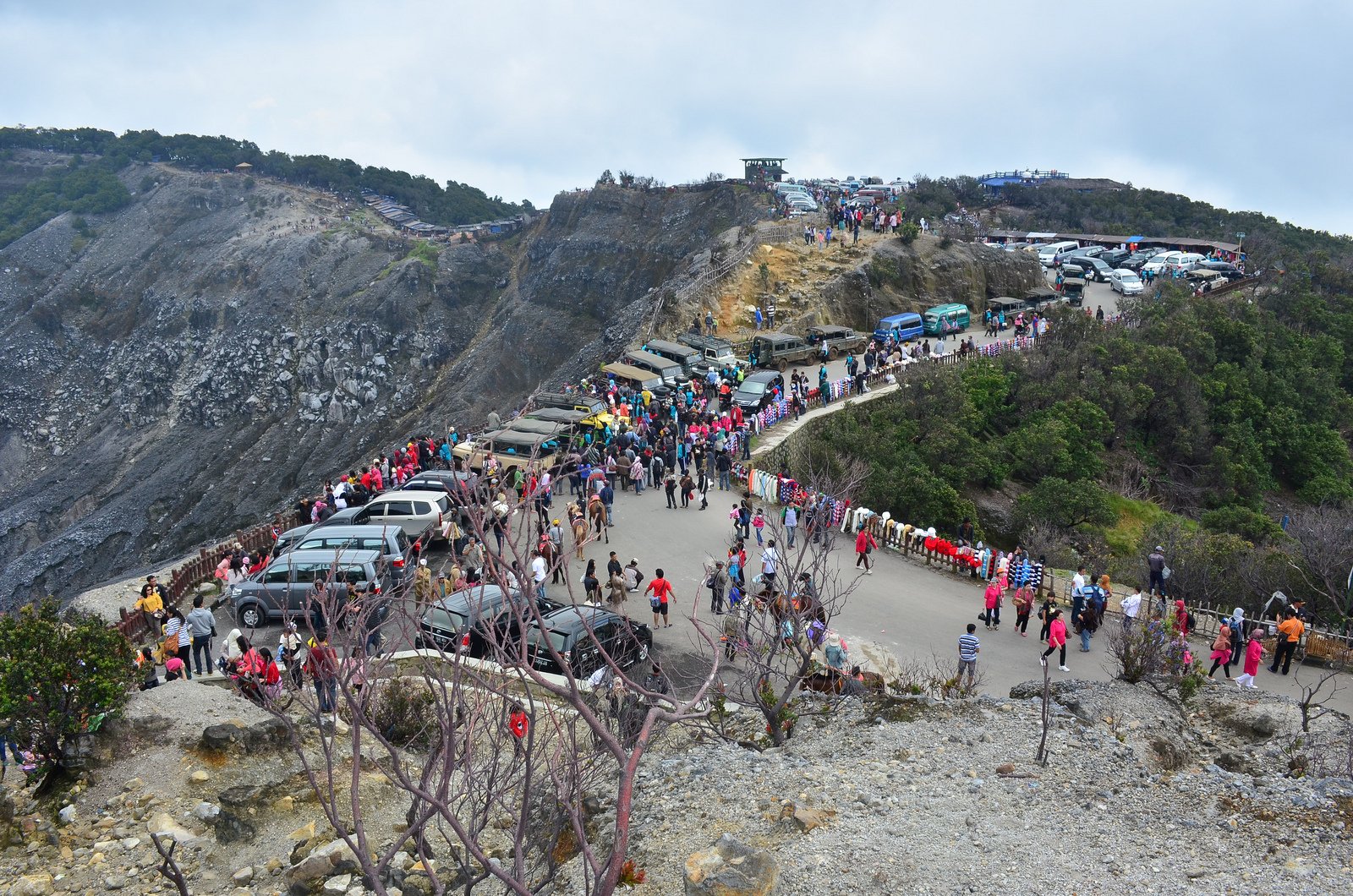 De gehele dag op ontdekking door Bandung en omgeving. In de ochtend eerst een tour door Bandung, waar we nog veel gebouwen uit het Nederlands-Indië terug kunnen vinden. Daarna langs het museum Geologie, museum Mandala en villa Isola en het hoger gelegen plaatsje Lembang gaan we naar de vulkaan de Tangkuban Perahu, wat letterlijk de omgekeerde boot betekent. We maken een wandeling langs de krater. We zien de zwaveldampen en het opborrelende hete water. Terug naar Bandung stoppen we nog bij de Ciatur hotsprings en zorgen er voor on half vier weer in de stad te zijn, waar we een bezoek brengen aan de Angklung School van wijlen Pak Udjo. De kinderen uit de buurt brengen een wervelende show met wayangpoppenspel en vooral veel muziek op bamboe instrumenten.

Day 4 Malabar and White crater,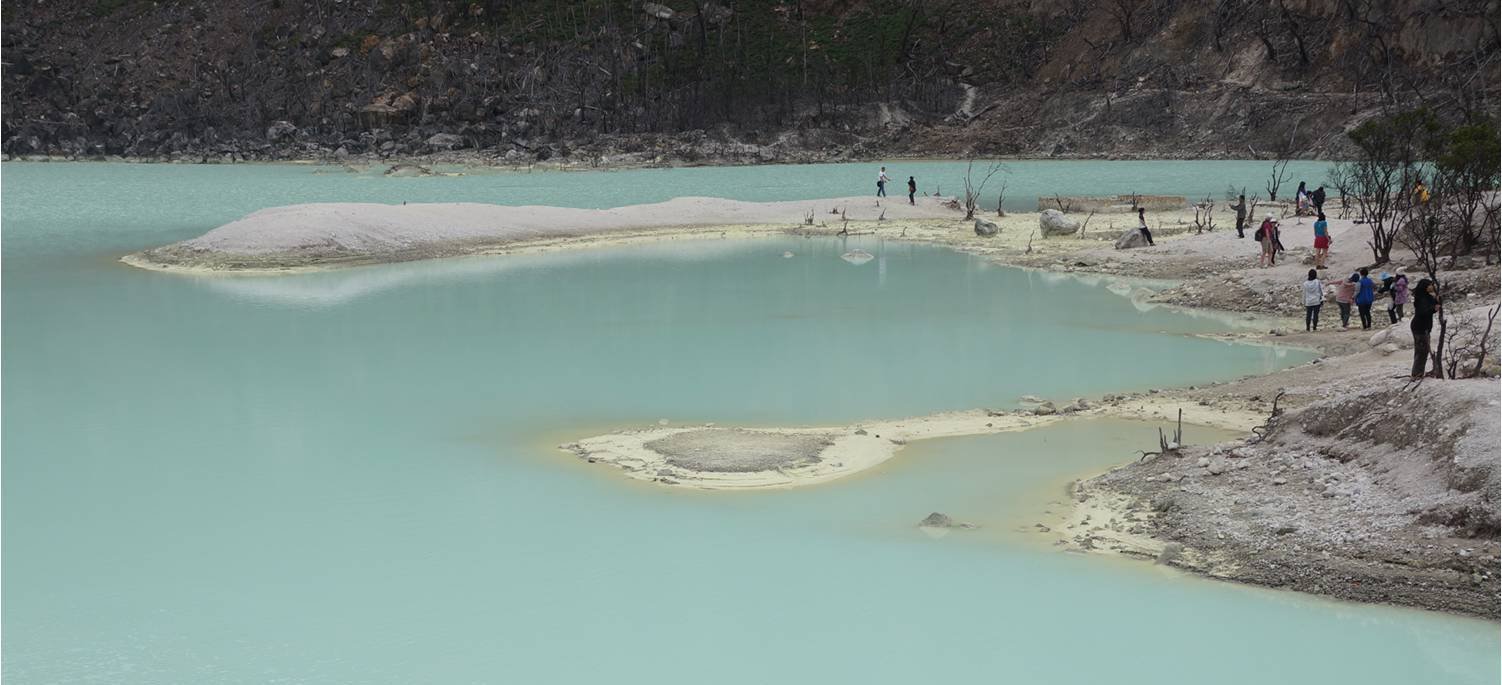 A whole day of discovery in the area of the Lords of Tea. In the morning we visit the Kawa Putih volcano, the white crater with the lake just next to it. A mysterious place. The Kawa Putih is less known and above all less crowded than the famous Tangkungban Prau. Later in the day we go to the tea plantations of Malabar. We visit the tea factory and the house of the family Bosscha, one of the main characters in the novel 'Lords of Tea' written by Hella S. Haasse. Overnight in Bandung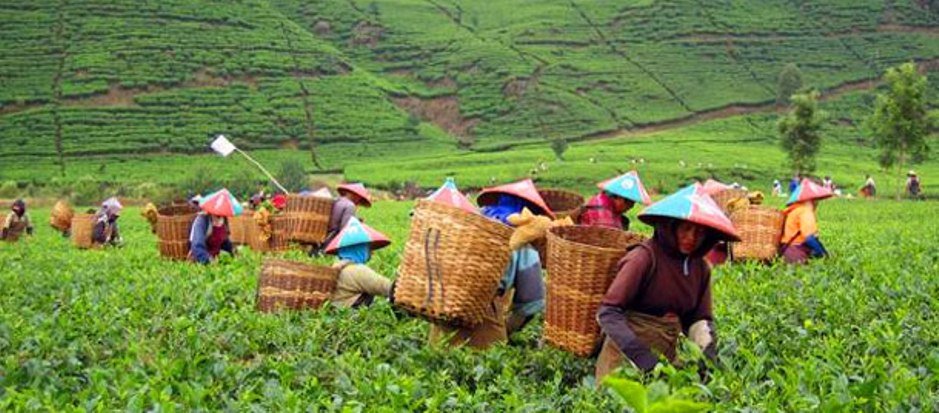 Day 5 Bandung Pangandaran Train




An early start today for a beautiful train journey from Bandung to Banjar, about a 4-and-a-half-hour ride. You travel comfortably seated in Kelas Eksekutif with air conditioning through the mountains of the fertile Preanger area to Banjar. Here, your driver is already waiting for you and takes you to the fishing village Pangandaran, an almost 2-hour drive away. You can spend the rest of the afternoon relaxing on the beach or at the swimming-pool. Overnight in Pangandaran.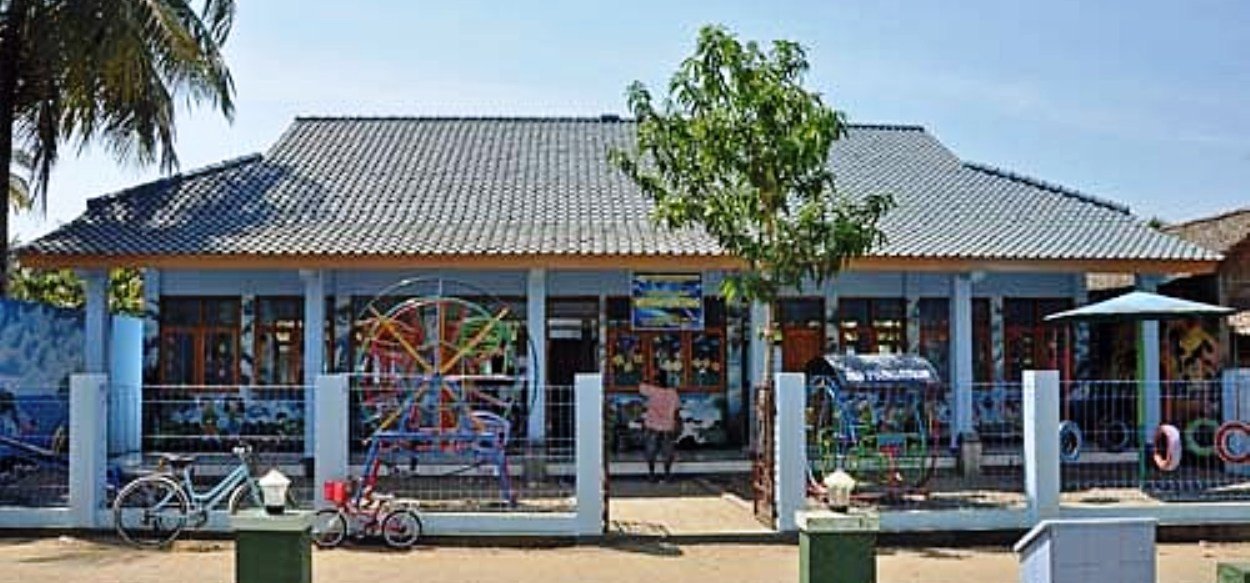 Day 6 Pangandaran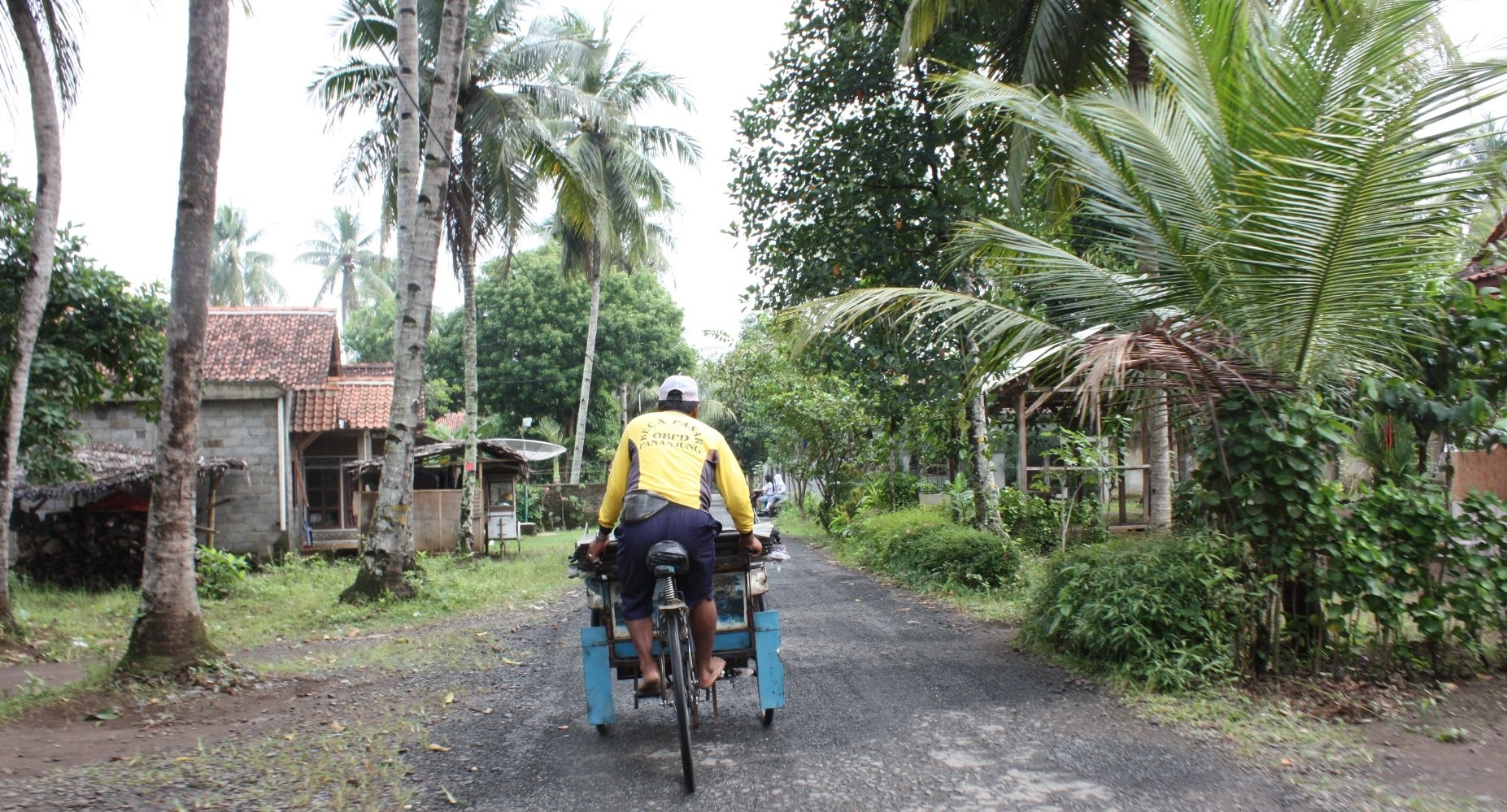 Pangandaran is located on a small peninsula on the south coast of Java. After breakfast we get into a becak (a bicycle taxi) and make a really very nice trip through the dessas of Pangandaran. Here we see everyday life, among others how Javanese sugar is made and other cottage industries. Depending on the condition of the river we go hiking into the jungle, or make a boat trip through the Green Canyon. If it hasn't rained too much we can take a boat on the green river and sail to the rock formations with waterfalls where it's nice swimming. If things go against us because of the rain, we go to the nature reserve where we can still see a lot of wild animals. Overnight in Pangandaran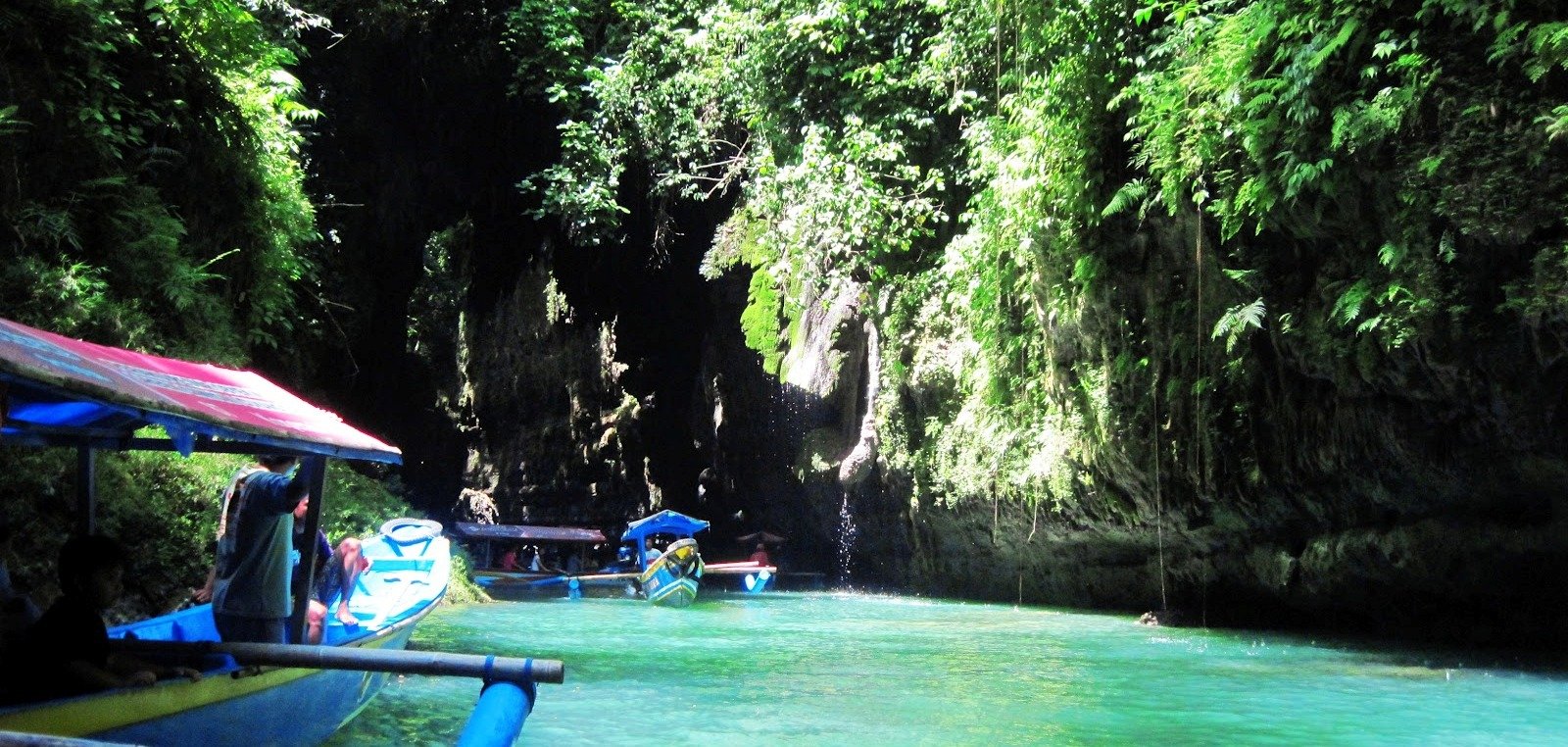 Day 7 Van Pangandaran naar de Borobudur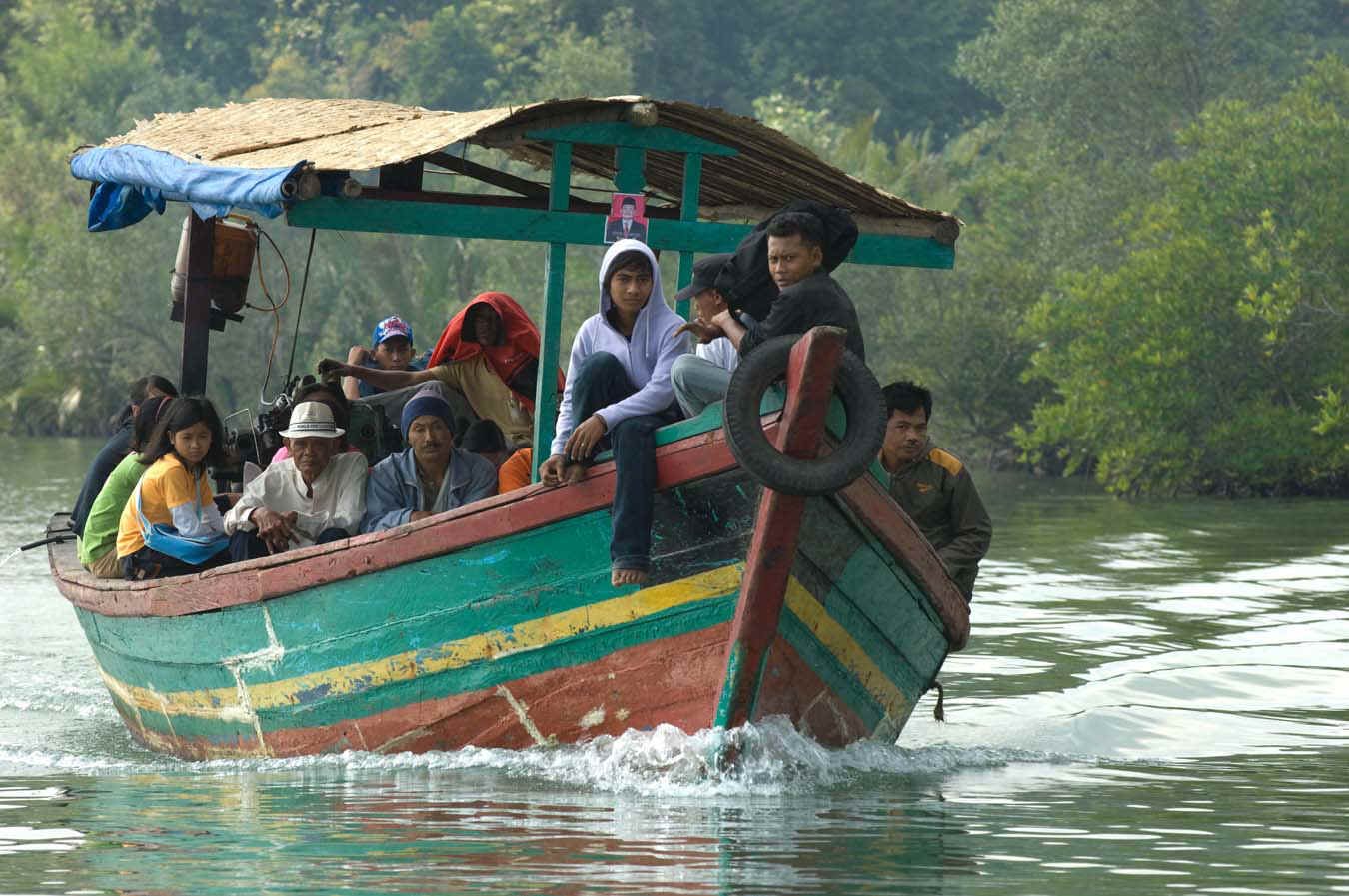 Als de wind niet te hard waait vaart u vandaag in ongeveer vier uur van Pangandaran naar Cilacap. De tocht gaat gedeeltelijk over de rivier Citanduy en vervolgens over een binnenzee.Neem oordopjes mee, want de dieselmotor maakt veel lawaai! In Cilacap staat uw chauffeur alweer gereed om u in ongeveer 3,5 uur naar de Borobudur te brengen. Wanneer het weer de boottocht niet toelaat rijdt u met een aantal tussenstops in ongeveer 8 uur naar de Borobudur. U kunt ter plaatse met uw chauffeur overleggen of u met de boot of de auto reist.
Day 8 Borobudur sunrise tour and Yogya city tour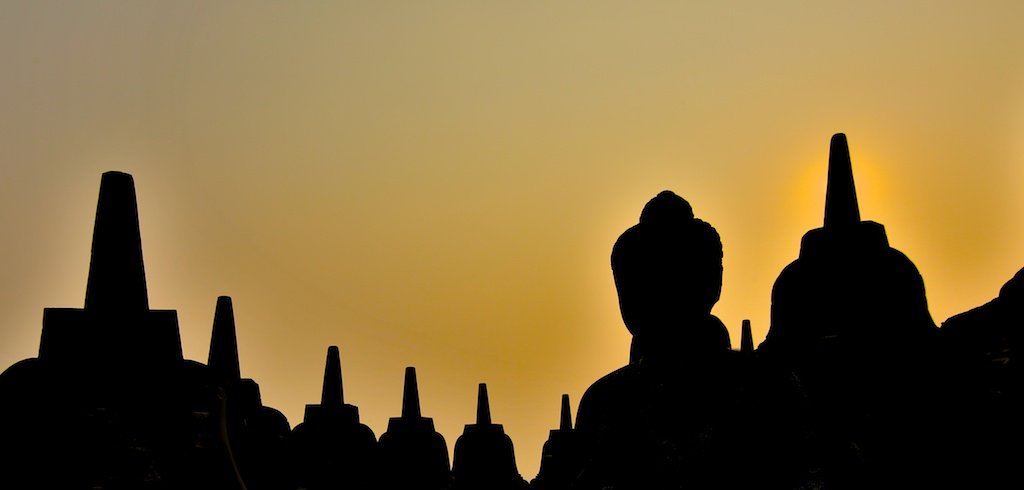 Before sunrise we get up to be the first to climb the Borobudur. The Borobudur is the world-famous and largest Buddhist temple complex in the world. It is wonderful to visit this Unesco project in the early morning when it is not busy yet and relatively cool. After a walk along the more than 1400 reliefs you will arrive at the highest terrace of this temple complex where you will find the Buddhas under the stupas. Do not forget to make a wish with the wish Buddha. After the visit to the Borobudur we continue to Yogyakarta. We visit, among others, the old Sultans palace the Kraton, the water palace and the bird market Pasar Burung. Yogyakarta is known for its beautiful batik industry and fine silverware. You also have the opportunity to walk through the famous shopping street Jalan Malioboro and shop in the shopping mall Overnight in Yogyakarta.

Yogyakarta bicycle trip through the kampungs and free afternoon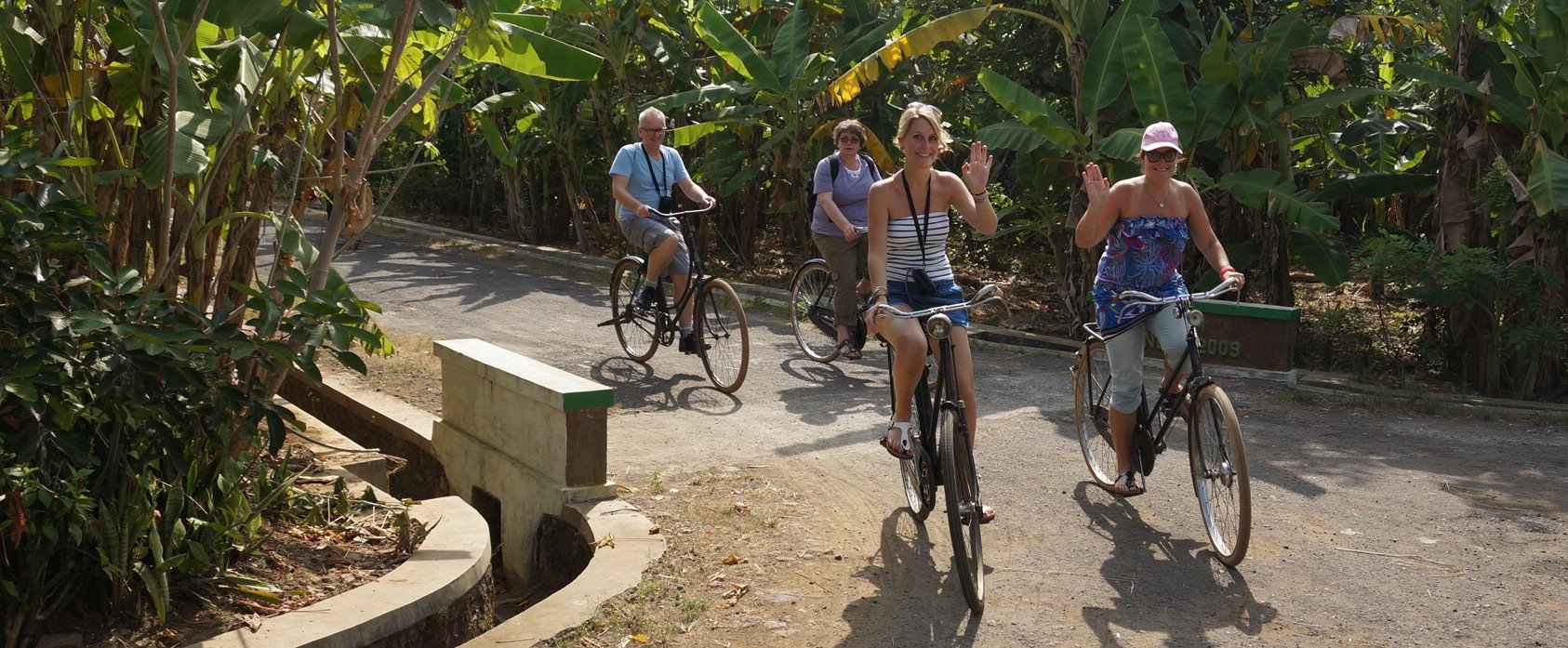 One more day to enjoy Yogyakarta. There is plenty to do in this lively and enjoyable former sultanate city. In the early morning we make a cycling excursion in the kampungs around Yogyakarta. You will pass rice fields, villages, temples and experience the central Javanese life. You can (optionally) attend a performance of the Ramayana ballet on one of the evenings in Yogya. Overnight in Yogyakarta.
Day 10 Leaving Yogyakarta




Transfer to the airport voor your next destination.