Round trip 14 days diving Nusa Lembongan - Bali
This dive trip will take you to Nusa Lembongan and Nusa Peneeda, 2 islands 45 minutes by boat from Sanur, Bali. The waters at Nusa Lembongan attract many divers, especially in the months of August-November, when the Mola Mola sunfish can be seen. But also manta rays and many other species occur in large numbers.
In a nice warm sea (25-28 degrees) you'll comfortably experience the underwater world perfectly at ease. Experienced dive masters will take care of you, so that you can take your time to enjoy the fish, corals and turtles.

For those who want to do a diving course we offer a 4-day PADI open water course. Do you want a trial dive first? That's possible too.

Do you want to see more of Bali? That is possible, this trip is just an example trip, which we gladly tailor to your wishes.

Target prices
€ 1.875 Target price p.p. based on 2 persons in low season
€ 2.150 Target price p.p. based on 2 persons in high season

Included:
•Intercontinental flights
•Accommodation based on bed and breakfast
•10 days x 2 dives
•Transfers and ferry

Not included:
•Hire diving equipment (about € 30 per day)
•Lunches and dinners
•Tips and expenses of a personal nature
•Travel and cancellation insurances ( mandatory )
•Booking costs and Calamities fund contribution € 30 per booking)
•SGR contribution € 5 per person
•CO2 compensation € 22 per person

Day 1 flight Amsterdam-Denpasar

Garuda Indonesia flies non-stop from Amsterdam to Jakarta with her new Boeing 777-300 ER. Experience the hospitality of the Indonesian culture on board of Garuda Indonesia, the national flight company of Indonesia. This direct flight takes you in 13 and a half hour from Amsterdam to Jakarta. Departure Amsterdam around midday, arrival Jakarta early in the morning the following day. Your connecting flight leaves about 2 hours later and is a ca 2 and a half hour-flight. Max. weight: 30 kg.
Day 2 Arrival on Bali, transfer to Nusa Lembongan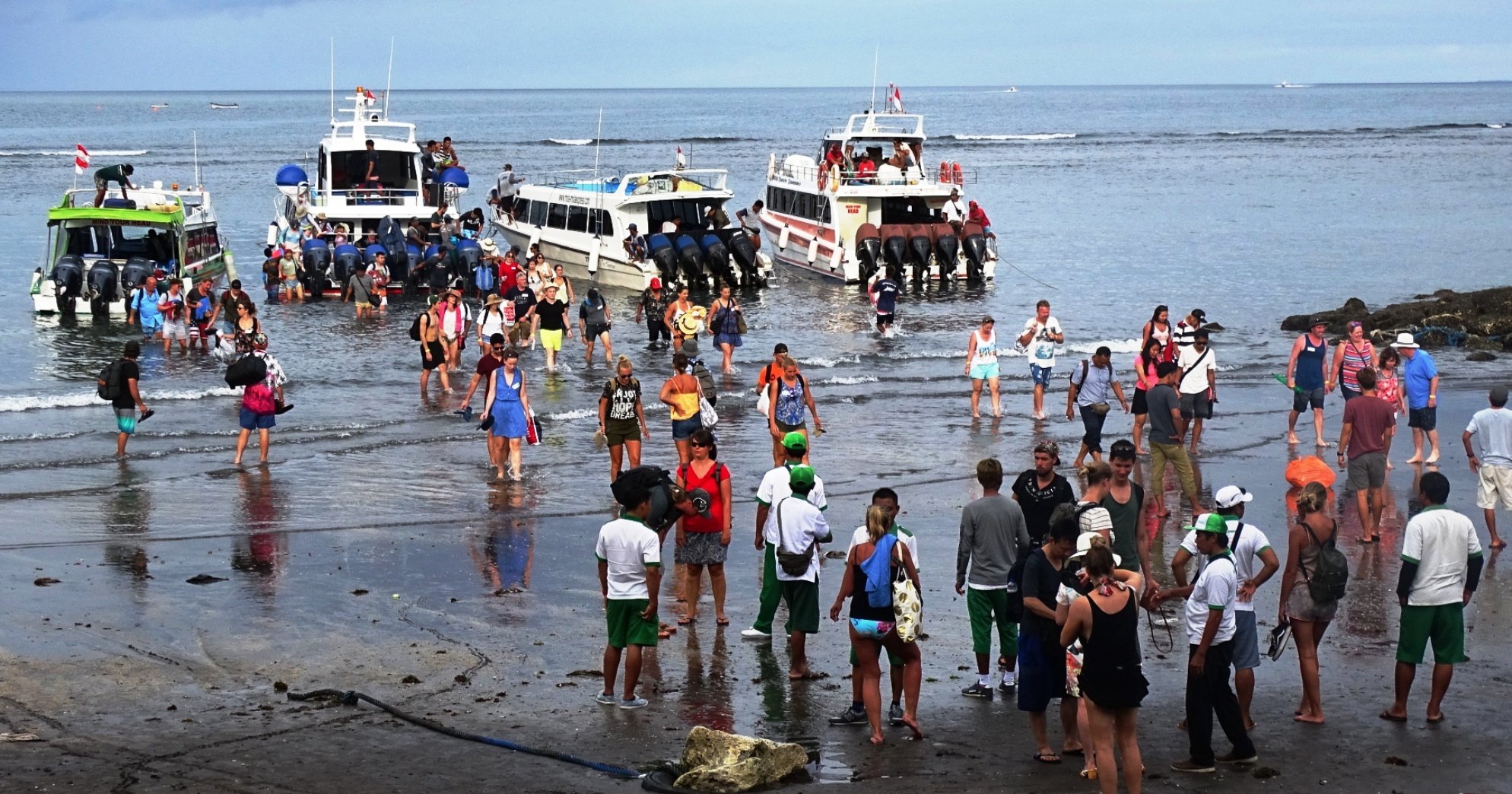 At the exit of the airport your driver is ready to take you to the beach of Sanur for your boat to Nusa Lembongan. If you are on time, you will take the boat from 2:00 pm, otherwise you will have to wait for the boat from 5:30 pm. On Nusa Lembongan you will be taken directly to your resort. Do keep in mind that you have to walk through at least knee-deep water to get from the beach to the boat and vice versa. Porters take care of your luggage.
Day 3 to 12 (included) Diving at Nusa Lembongan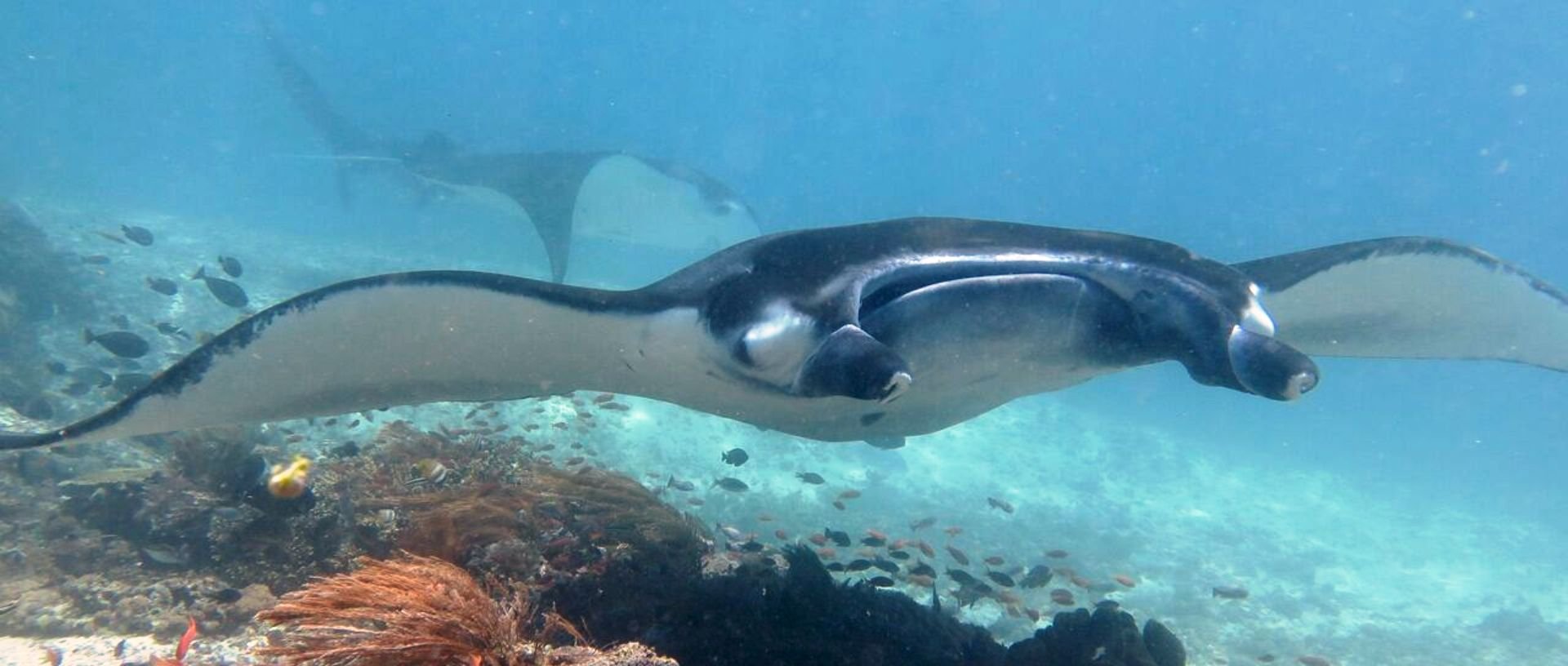 These days you can dive at the islands Nusa Lembongan and Nusa Penida. Diving at these islands is for somewhat more advanced divers. There's often a strong current but the underwater world is certainly worth a visit. You'll find here manta rays all year long. Majestic, non-dangerous and curious rays with a wing span of up to four meters. Also something for snorkelers, the rays swim very close to the surface here. Dives at Nusa Lembongan cost around € 35. Rental diving equipment about € 30 per day and a PADI Open water course approximately € 350.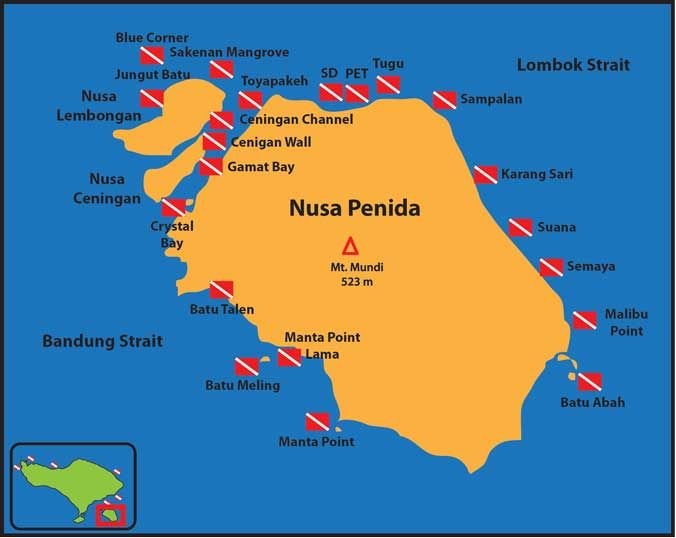 Day 13 Pulang kampung, going back home
With the fast speedboat from 13:00 you sail back to the 'main land' of Bali. Your driver is already waiting and will drive you to the airport for your evening flight from 19:00 via Jakarta to Amsterdam. Please note that you get wet feet and calves when getting on and off the ferry! You can fresh up at the airport.
flight Denpasar-Amsterdam via Jakarta
Flight with Garuda Indonesia with transfer in Jakarta. Departure Denpasar early evening, arrival Amsterdam in the early morning.
Day 14 Arrival Amsterdam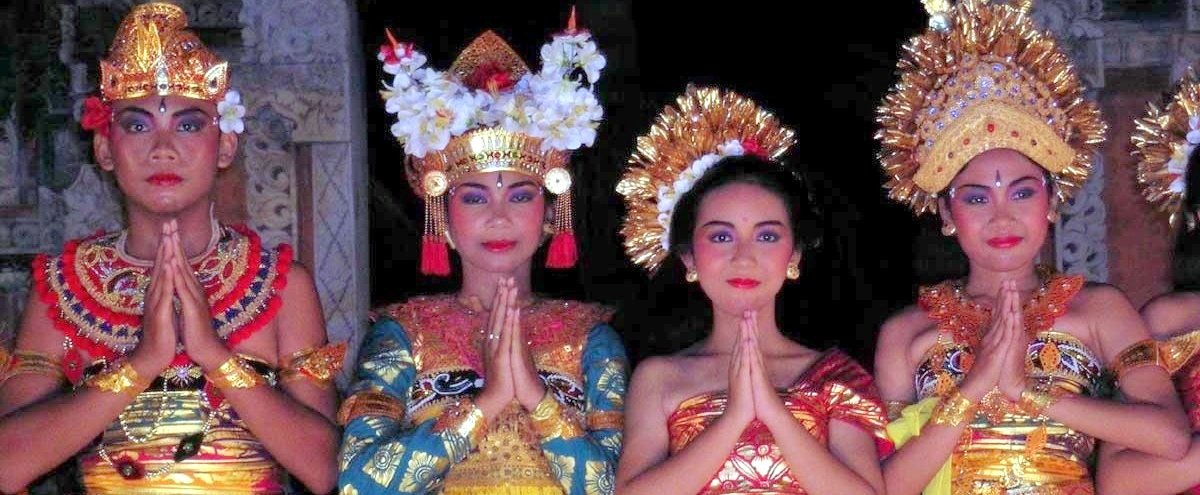 In the morning arrival at Schiphol. The end of a beautiful trip...
Two Fish divers resort - Nusa Lembongan
The Two Fish Divers Resort is located near the village of Jungutbatu, on the northeast side of Nusa Lembongan. The resort is a 2-minute walk from the beach and has 10 villa rooms, each with en-suite bathroom, hot running water, air conditioning and private terrace. The standard rooms do not have air conditioning and only have a fan. The resort has a swimming pool, poolside café, restaurant and of course a Padi diving centre. meer info more info Informations supplémentaires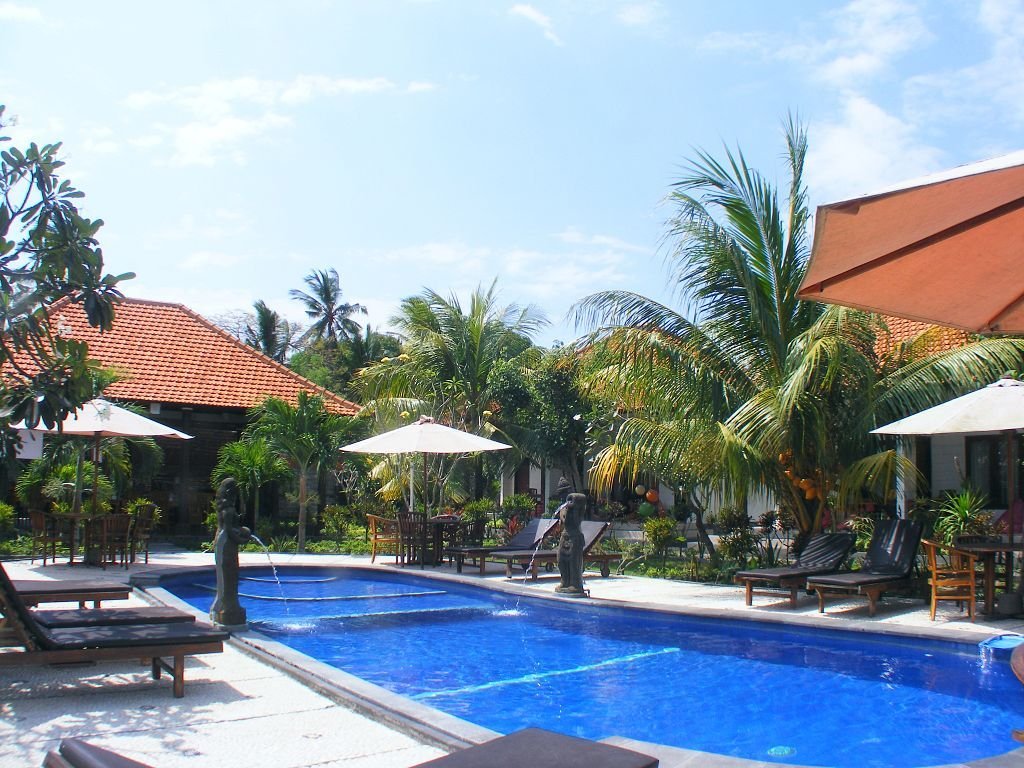 Denpasar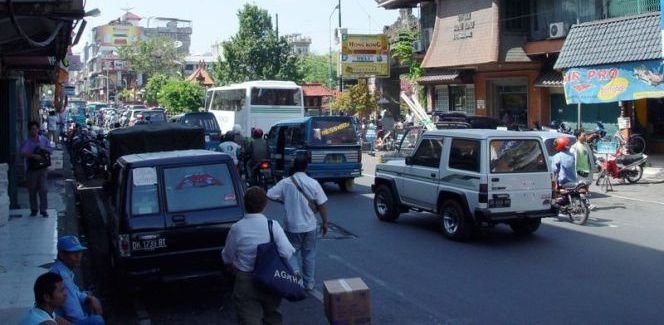 Denpasar
Denpasar is the busy capital of Bali.
Besides some museums and the market there aren't many tourist attractions in the capital, though you can do some great shopping for cheap prices.

Nusa Lembongan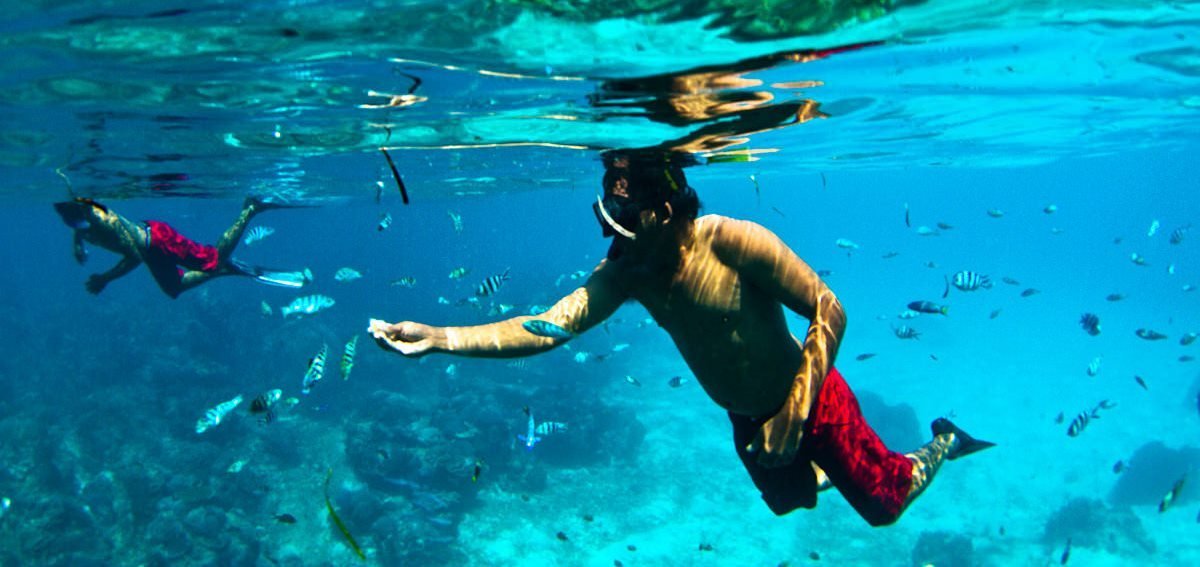 Nusa Lembongan
An hour's boat ride from Bali are the bounty islands of Nusa Lembongan, Nusa Ceningan and Nusa Penida.
Nusa Lembongan has beautiful beaches with even nicer names such as Dream beach and Mushroom Bay beach. Snorkeling is excellent from the beaches, but take the boat to beautiful and interesting locations between Nusa Lembongan and Nusa Penida, or to the Mangrove, where you will spot countless colorful fish.

Via the Yellow Bridge you go from Nusa Lembongan to Nusa Ceningan. It is the smallest of the 3 islands and is less known to tourists. It has a beautiful but small beach at Mahana Point.

The Nusa is a paradise for experienced divers, with manta rays, sharks and beautiful corals. In the months of August to November you will also find the impressive and ugly Mola-Mola sun fishing here. Beginners should consider strong currents.
The food on the Nusa's is comparable to that in South Bali. Fresh fish is of course best when the fish is really fresh.
Nyepi Laut
One day per year there's no boat traffic around Nusa Lembongan. That day the islanders are busy praying because of Nyepi Laut. A quiet day on sea.

The date for Nyepi Laut is only announced one month in advance and is always on the day after New Moon. Nyepi Laut usually falls in September or October.



Dive sites Nusa Lembongan - Nusa Penida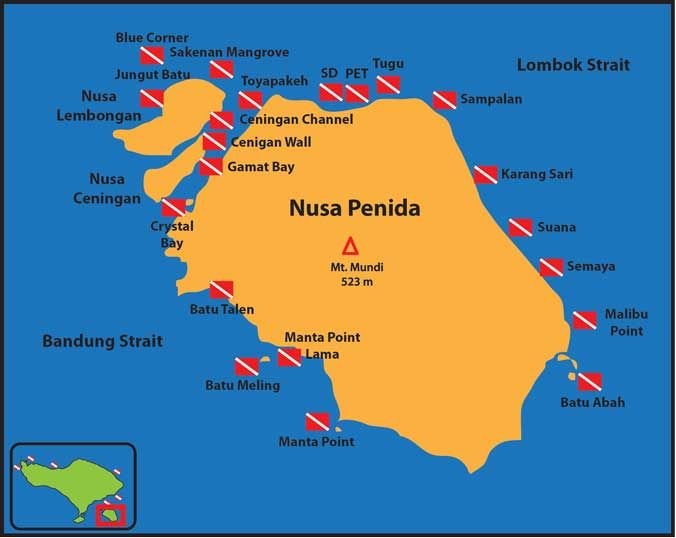 Diving at Nusa Penida ansLembongan
Diving at Nusa Penida and Lembongan islands is for somewhat more advanced divers. There's often a strong current but the underwater world is certainly worth a visit. You'll find here manta rays all year long. Majestic, non-dangerous and curious rays with a wing span of up to four meters. Also something for snorkelers, the rays swim very close to the surface here.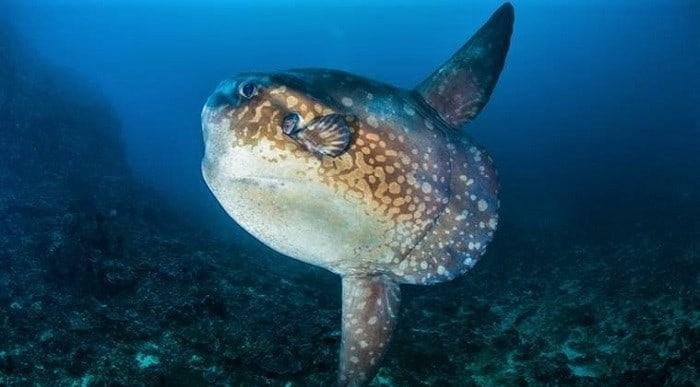 BLUE CORNER
This is an exciting site for experienced divers only. The huge expanse of current-swept slopes at Blue Corner provides some dramatic topography. Dropping away to 50m, a series of overhanging terraces hide white tips and large black marbled rays and, as you approach the corner, schools of snapper and jacks regularly pass by. A great site for mola mola (ocean sunfish) during the season and other visitors include eagle rays, wobbegong, tuna and even the occasional shark.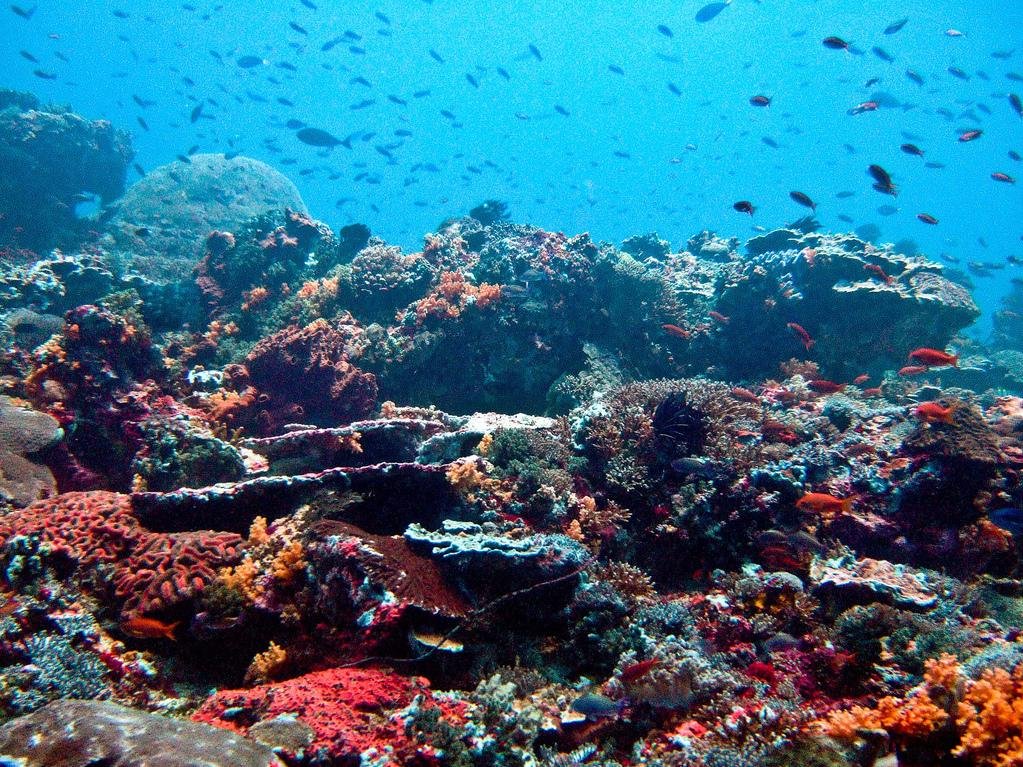 MANGROVES
This site is so-called due to its location, right by the mangrove area to the north east Nusa Lembongan. Mangroves offer a healthy sloping coral reef, with small bommies and table corals waiting to be explored for the smaller stuff but often marble rays and other larger species swim past in the deeper water. Sharks are occasionally seen here too. It's a great site for all levels of diver.
LEMBONGAN BAY
Lembongan Bay offers the perfect introduction to diving. Due to its maximum depth of 10m and calmer conditions, it is an ideal site for less experienced divers, those wanting a refresher or for avid photographers. The sandy bottom is dotted with coral bommies which are home to frog fish, muray eels, schools of silversides, unicornfish and many more of the smaller species.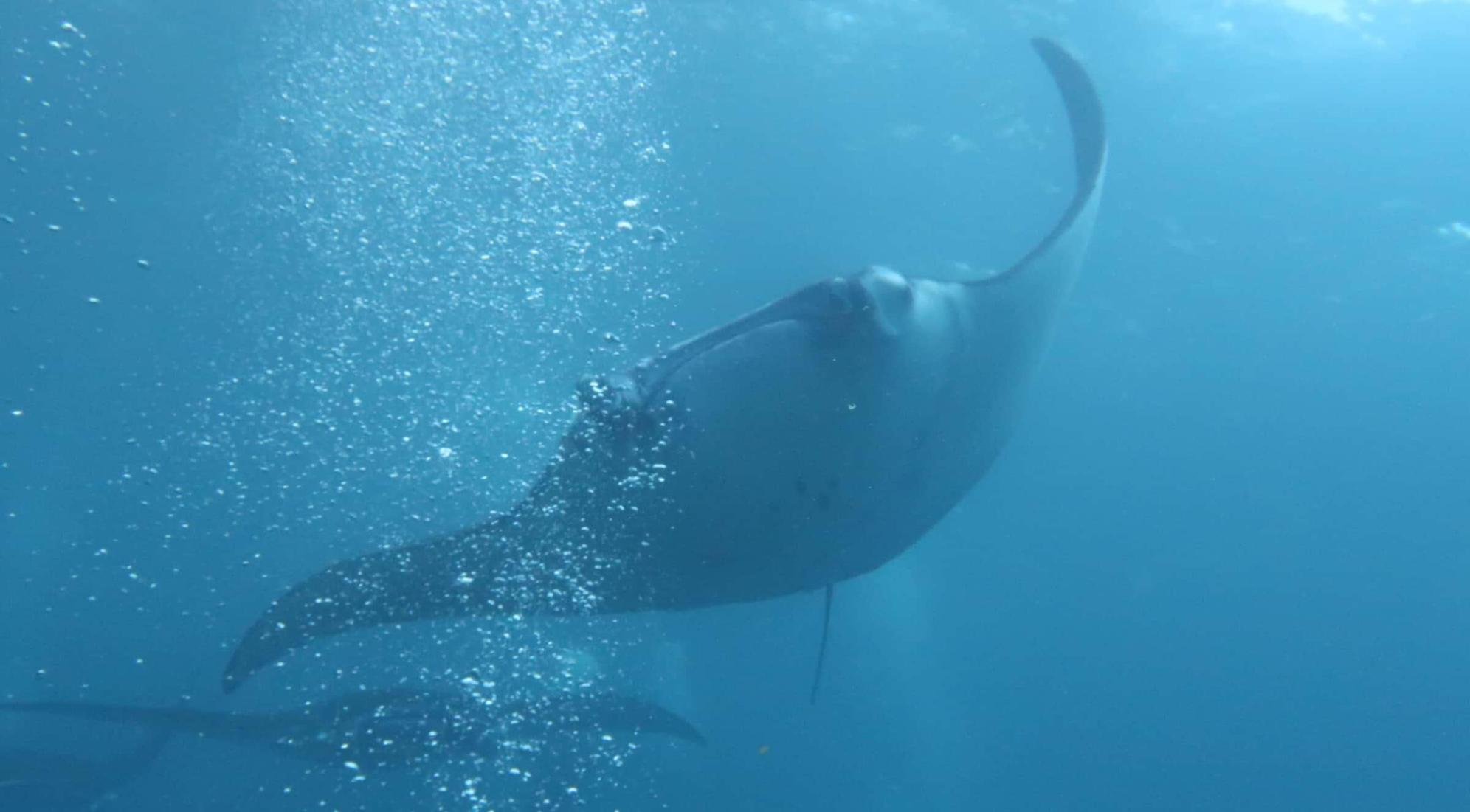 MANTA BAY
Manta Bay is a shallow bay with a stunning backdrop. Being rich in plankton it attracts manta rays all year round. The dive has a maximum depth of 12m and the coral bottom, with its gullies and swim-throughs, is an interesting distraction from the manta action going on above. Similar to Manta Point, we cannot get to this site every day, but it is closer and more protected than Manta Point, so is fast becoming a very popular dive spot.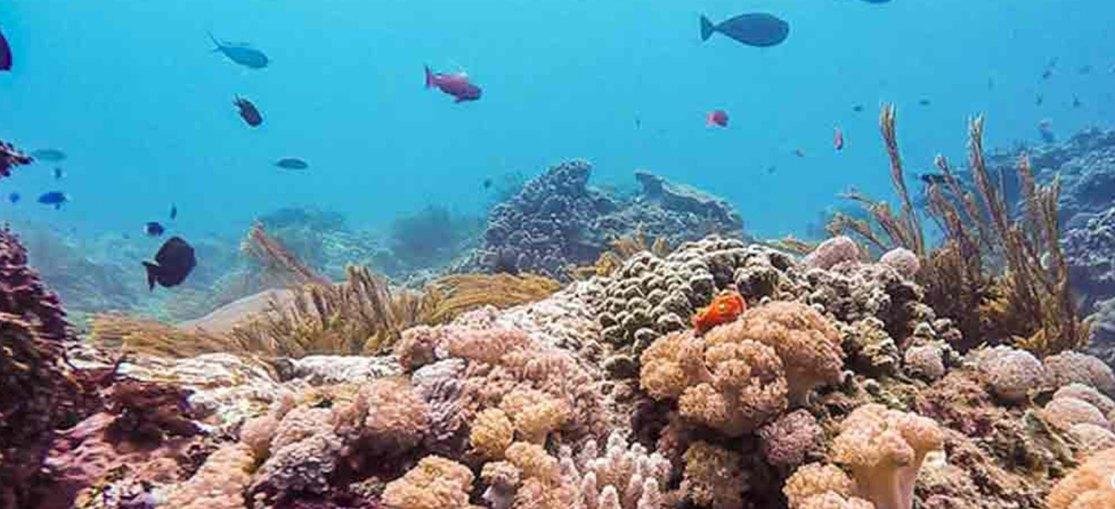 GAMAT BAY
Gamat Bay is a very small yet memorable site off Toyapakeh Strait. The steep, rugged reef slope is rich in hard and soft corals and is colourful down to more than 50m. Gamat is a dive where you don't want to cover much territory and once you have navigated the slope, there are plenty of bommies, overhangs and small caves to explore as you head back into the shallows.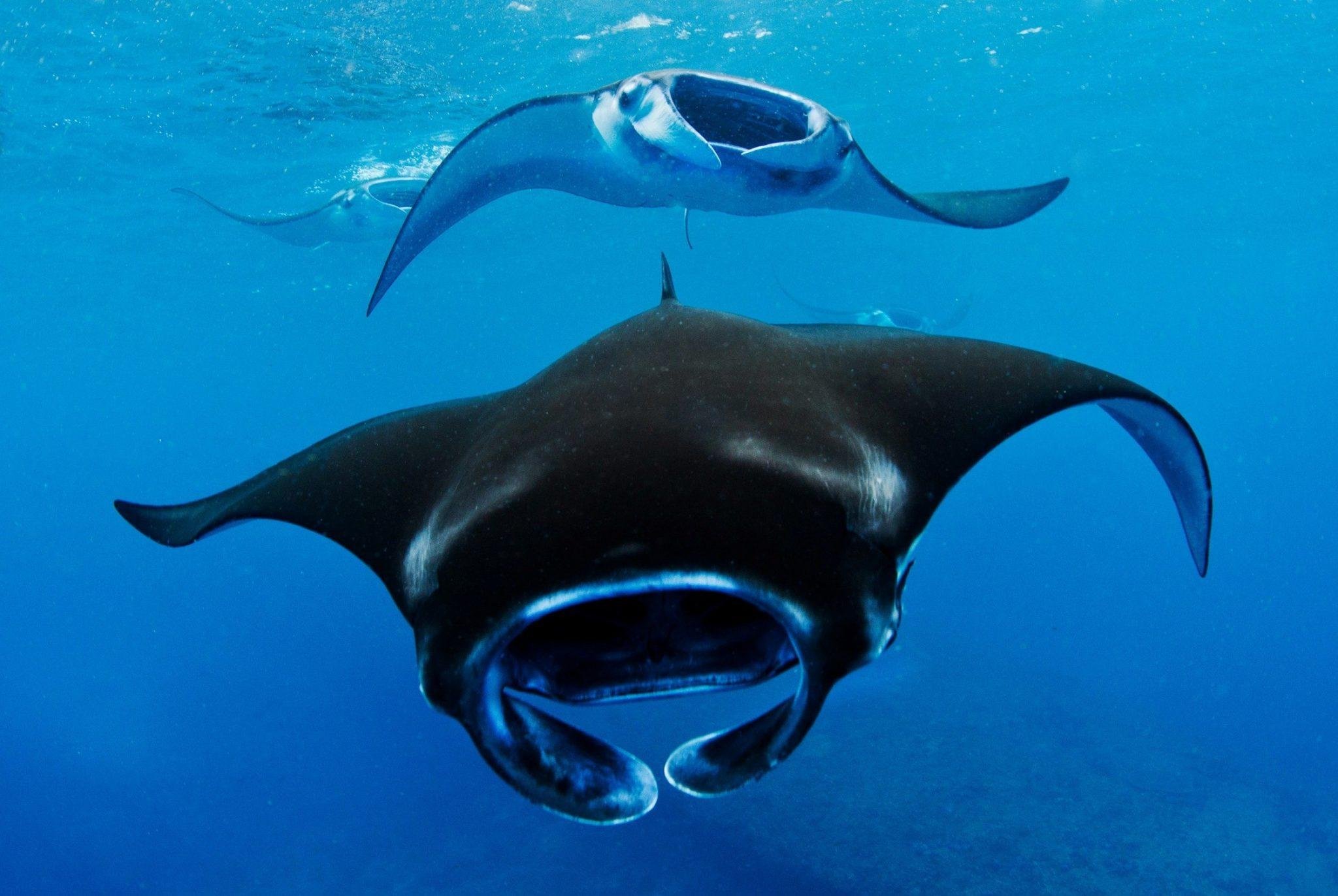 MANTA POINT
The site that made Penida famous! The plankton rich waters here attract the mantas all year round, sometimes seven or eight at a time, though even one is a fantastic sight. We rarely dive more than 15m deep at this site as along with the main attract of the mantas, turtles, nurse sharks, bamboo sharks and blue-spotted rays are regularly sighted at this depth, when the sea conditions are calm and favourable, it's a dive to be savoured.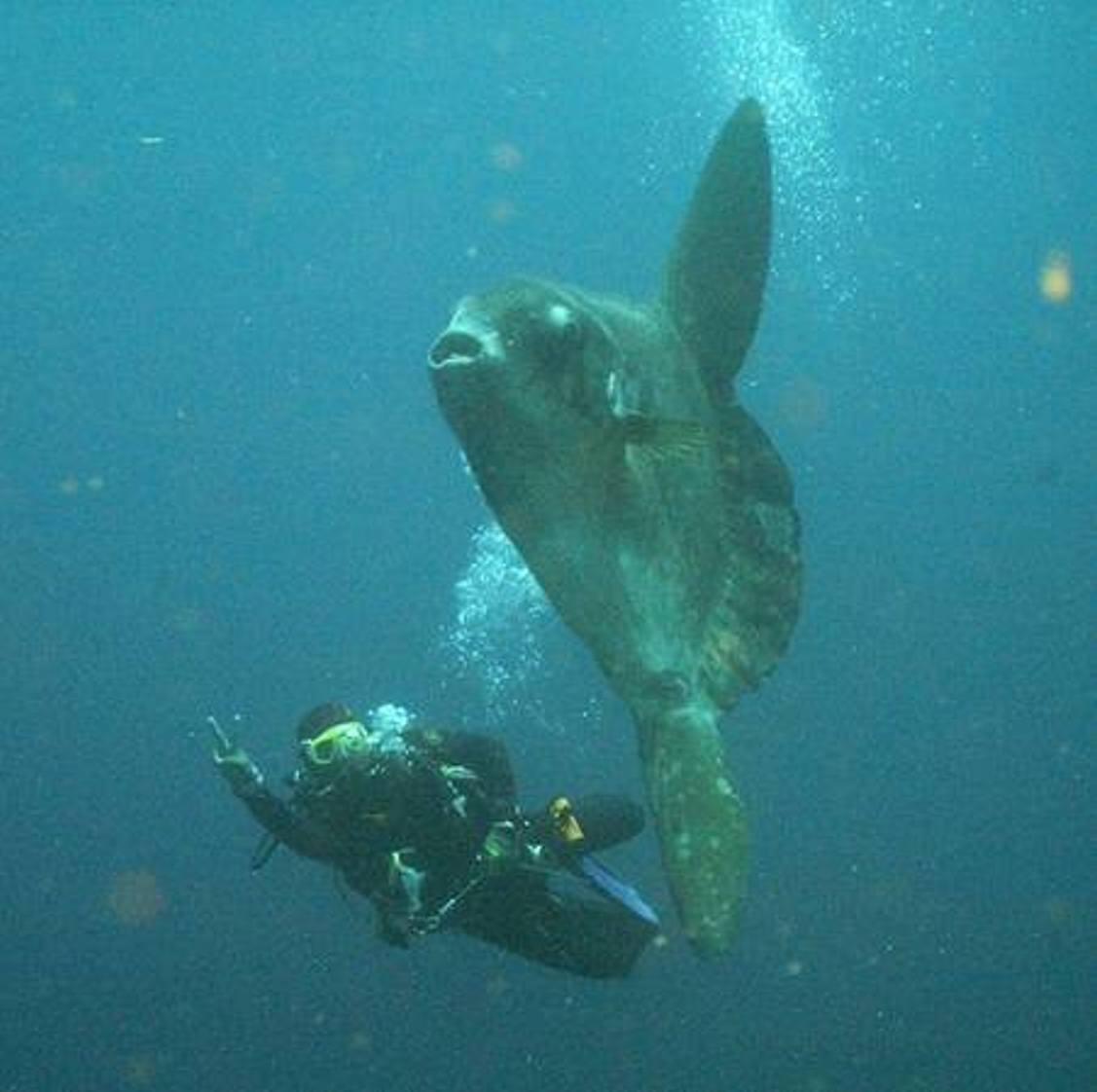 CRYSTAL BAY
Also known as Penida Bay, the 'Crystal' in Crystal Bay refers to the fantastic visibility normally experienced here, which can reach over 40m on a good day. Crystal Bay is certainly one of the area's most popular dive sites and is a favourite of the visiting mola mola (ocean sunfish) from August-October. The rock in the middle of the bay has very steep drop offs to the south and west and an amazing shelf in the north that is carpeted with wrinkled soft corals in the shallows. A healthy reef, an interesting cave, huge table coral and hundreds of fish of all shapes and sizes – there is not much that this dive site cannot offer!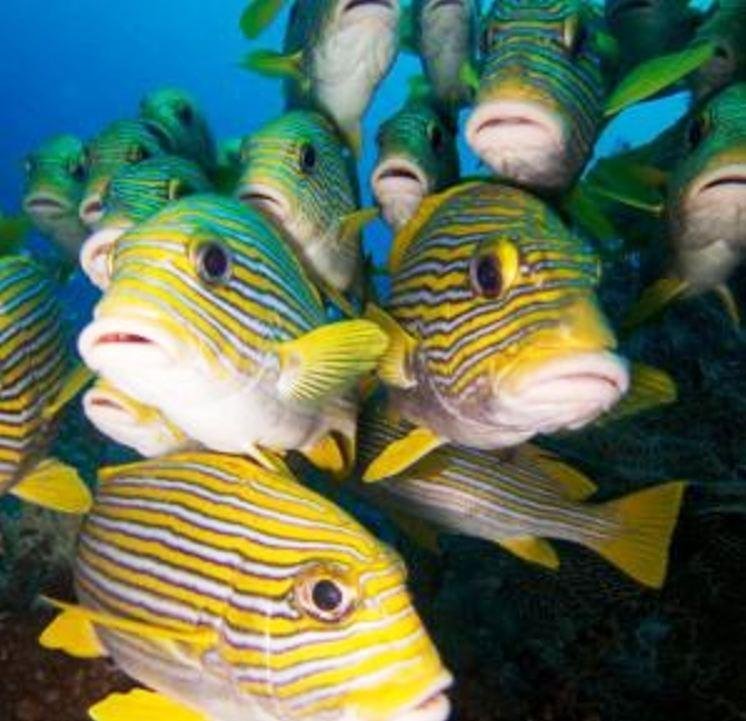 CENINGAN WALL
This impressive coral wall begins at the foot of the sea cliffs to the north of Ceningan and drops down vertically to a depth of 180m. Currents can be strong here and this site is reserved for experienced divers only. The wall is colourful with dense collections of multi-coloured soft corals and sponges making it fun to explore with plenty of nudibranchs to find. Sweeping out into the current along the wall are inquisitive eagle rays which occasionally join the dive groups for the tour, which winds through schools of oriental sweetlips and sleek unicornfish.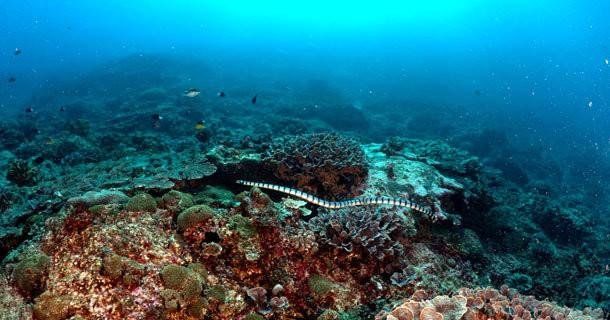 PURA PED, PURA MAS GADING & BUYUK
These three sites are found side by side on Nusa Penida and share similar sloping reef topography. The colourful reef is made even more interesting with big, randomly placed barrel sponges and coral bommies. Schools of redtooth triggerfish, fusiliers, butterflyfish and drummers compete for passing food that rides the ocean currents. Turtles, rays, sea snakes and the occasional mola mola distract divers from the multitude of smaller creatures hiding amongst the corals, such as scorpionfish and frogfish.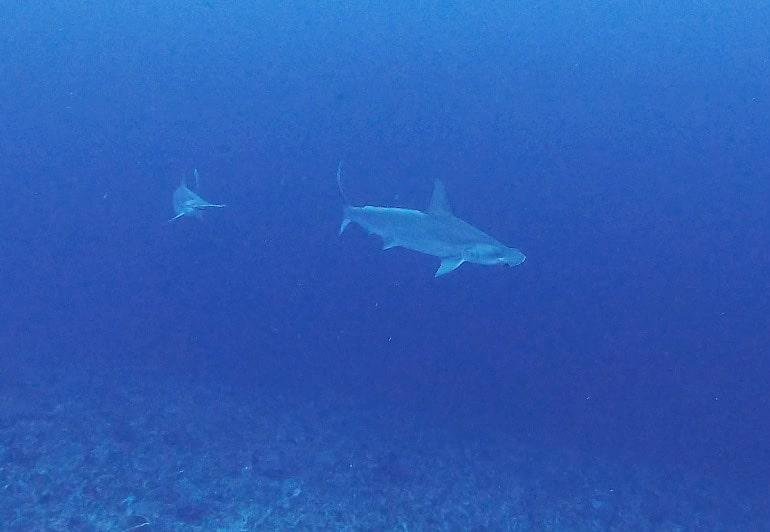 TOYAPAKEH
The 'jewel' of Penida, Toyapakeh means salt water in Balinese and is the richest site in Penida. It is a divers' favourite as you often find yourself swimming through school after school of colourful fish of every variety, including the red tooth triggerfish, giant trevallies and batfish. It has a steep wall to the south, terraces with huge hard coral formations in the bay and a shelving reef in the north that drops off gently all the way to 190m! The density of coral, sponge and fish life is incredible, even the infamous pygmy seahorse is occasionally spotted here. All this plus occasional larger pelagics such as hammerhead sharks, mantas and sunfish.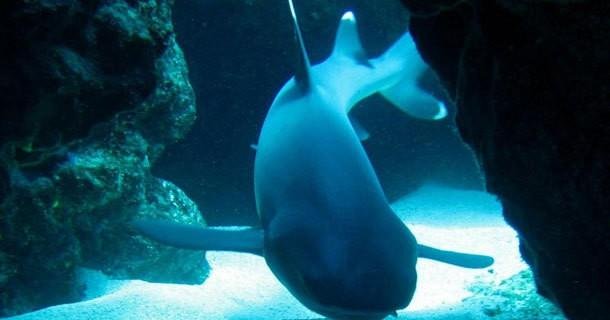 SEKOLAH DESA (SD)
Sekolah Dasar means 'primary school', but when the currents are running, this site is not for beginners. Although less steep than Blue Corner it has large coral heads and currents that drift you past green and hawksbill turtles, marble rays, sea snakes, octopus, white tip reef sharks and the most diverse collection of corals and sponges in Bali. Not forgetting the resident school of batfish at SD that are almost always a certainty.