Bouwsteen 5 dagen Way Kanan - zuid Sumatra
Een niet alledaagse en avontuurlijke bouwsteen in het zuiden van Sumatra.

Olifanten, rinocerossen, vogels, moerassen en een onvergetelijk avontuur. U verblijft in the Satwa Elephant Eco lodge.

NB: Sinds voorjaar 2018 is het niet toegestaan om de rino's te spotten: Regret to inform that the Rhino Center is confirmed currently closed for the visitors – due to the sensitive breeding program.

Including:
. Accommodation based on full board on days 2, 3 and 4
. Private car with driver, including fuel, tolls and parking fees and the overnight stays and meals of the driver
. English speaking guide
. Entrance fees
. Residence permit for the National park


Exclusive
. Intercontinental and domestic flights
. Other meals
. Expenses of a personal nature
. Tips
. More or less costs for a longer or shorter stay for car and guide
. Travel and cancellation insurance.
. Booking costs and contribution Calamity Fund € 30 per booking
. Contribution SGR € 5 per person
. CO2 compensation € 22 per person
Dag 1 Aankomst Bandar Lampung, naar Way Kambas National park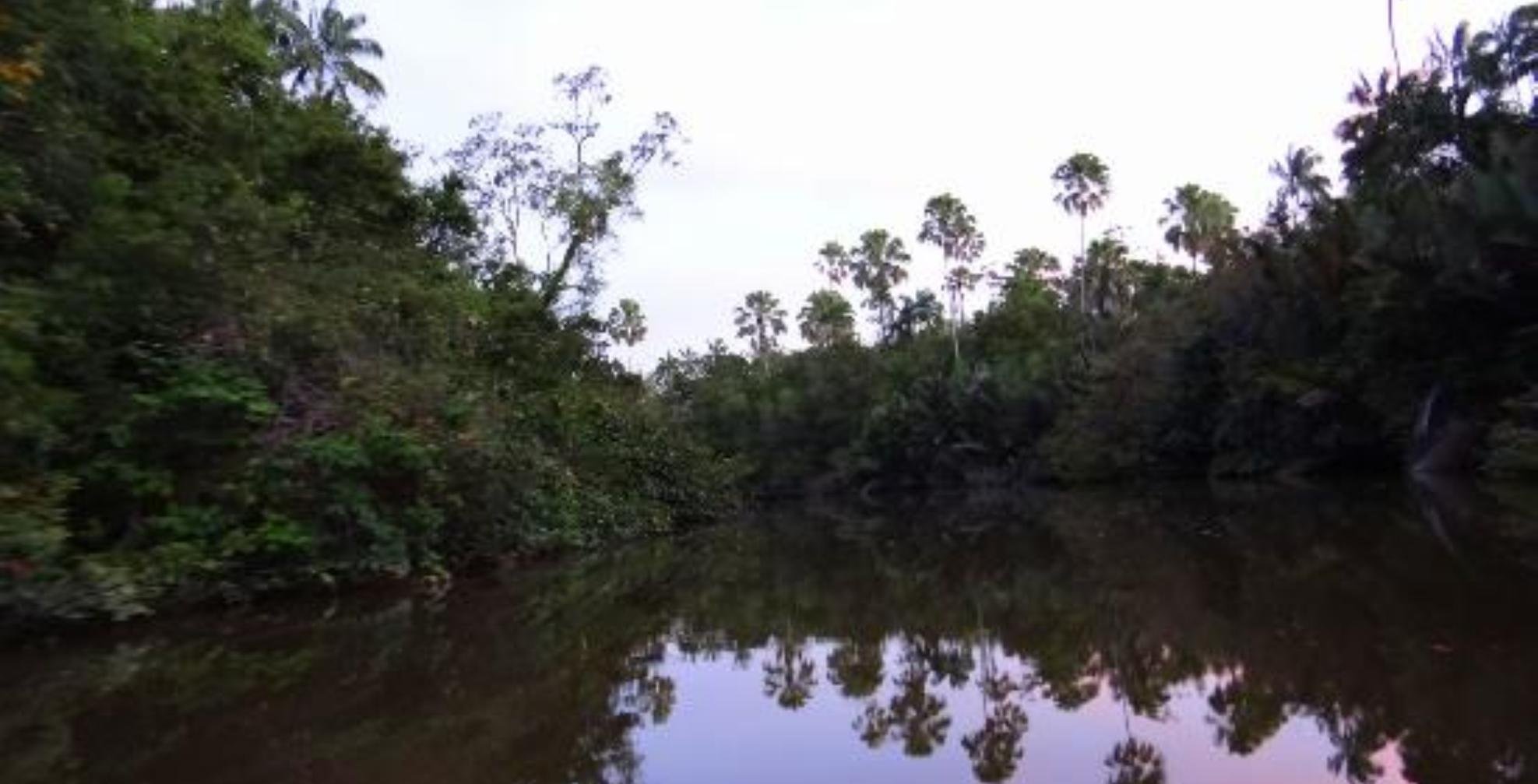 Na aankomst op Bandar Lampung airport staat uw chauffeur gereed om u naar de Eco lodge te brengen. 's Avonds kunt u met de lokale gids nog een wandeling in het donker maken om nachtvogels en groter wild te spotten. Wellicht zelfs olifanten in het wild. Vergeet uw zaklamp niet!
Dag 2 Op zoek naar vogels, gibbons, olifant safari en een tocht over de rivier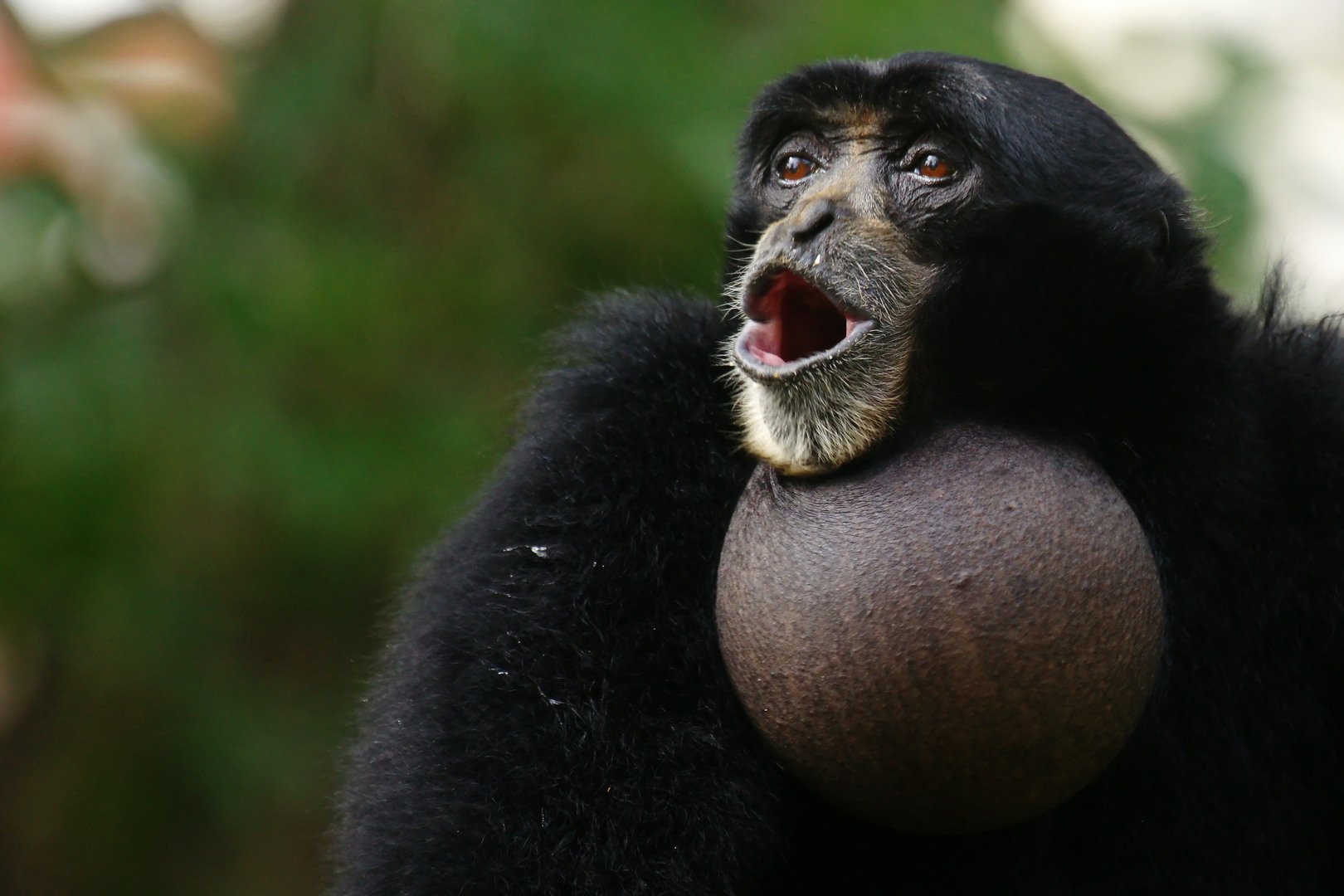 Een dag vol avontuur en je ogen uitkijken... Onze lokale gids neemt je vroeg in de ochtend al graag mee om vogels te spotten en het dagelijks leven in het dorpje mee te beleven. Je gaat dan ook op zoek naar de zwarte Somoang gibbon apen. Na het ontbijt bezoeken we het Way Kambas elephant traing centre. We maken een tocht door het bos, waarna we bij de Butterfly Bridge talloze vlinders zullen zien. In de middag maken we een boottocht over de Way Kanan rivier met grote kans op veel wilde dieren.
Dag 3 Naar Bambangan en het Rhino Centre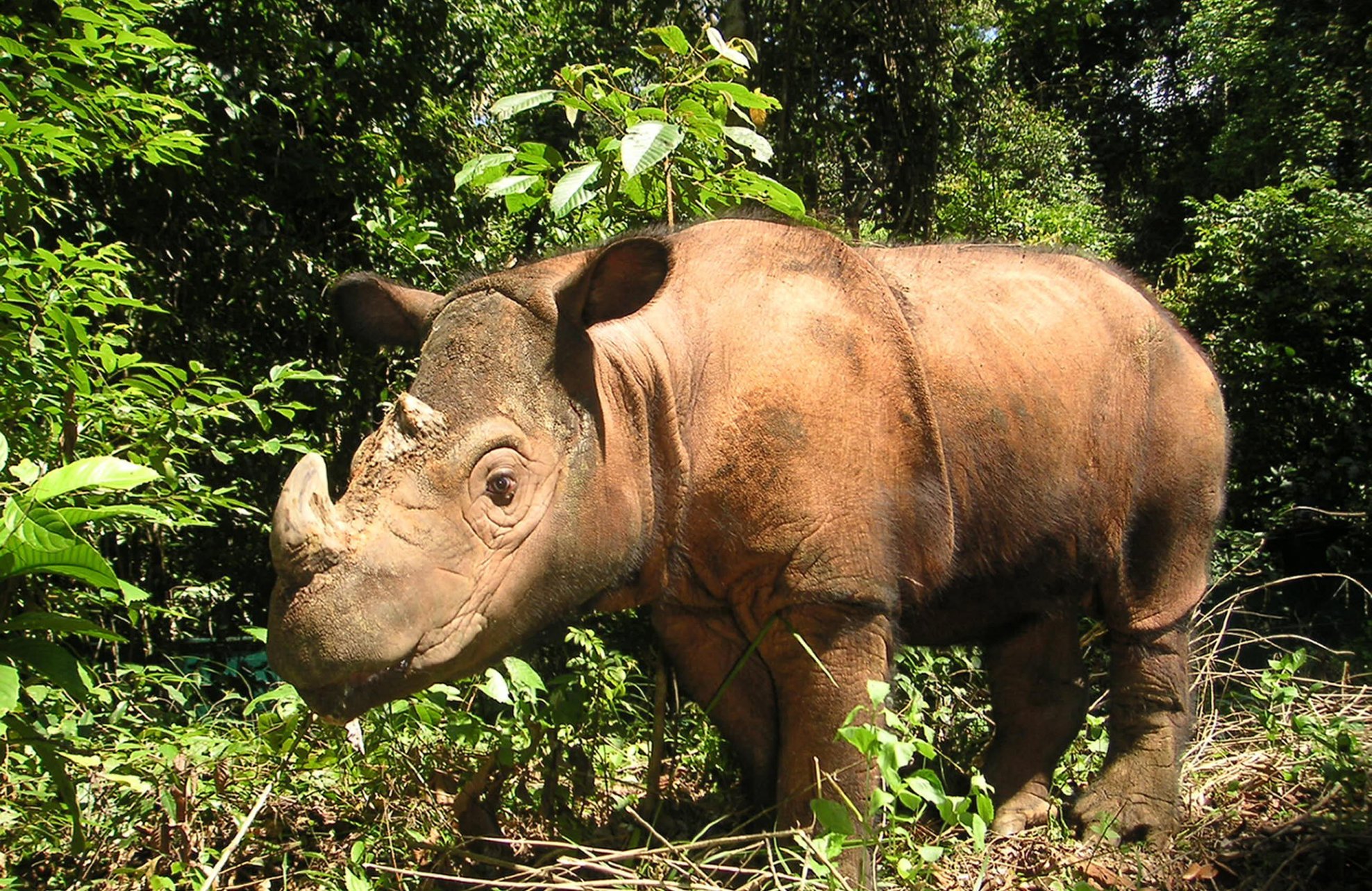 Na een vroege kop thee en ontbijt vertrekken we naar Bambangan, waar het verloren regenwoud wordt hersteld. Je kunt hier (tegen een vergoeding van ongeveer 5 uero) aan bijdragen. Na de lunch bezoeken we het Rhino centre, waar je leert over het Rhino project en over de rino's zelf. Natuurlijk gaan we daarna op zoek in het bos naar de rino's, er leven ongeveer 40 rino's in het nationaal park.
Dag 4 Met de boot over de rivier naar Kalibiru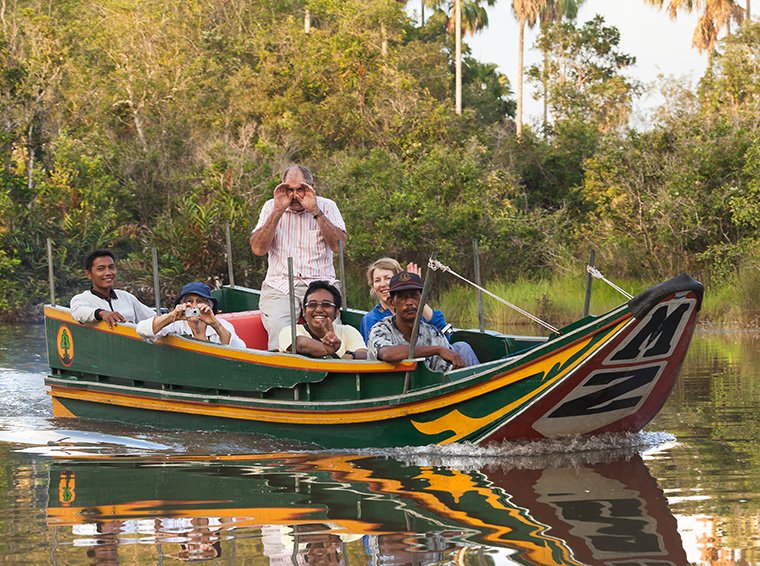 Na een lui ontbijt rijden we door het nationaal park en varen we een uurtje over de rivier naar Kalibiru. We maken hier een wandeling van 2-3 uur waar we de olifanten in het wild over de (soms natte) steppe in het wild zien. Behalve de olifanten zien we nog vele andere wilde dieren, en vaak ook sporen van de hier nog levende Sumatraanse tijger.
Dag-5 Vogelen voor de liefhebbers en terug naar het vliegveld
Op de laatste dag in Way Kambas kunnen de vogelliefhebbers nog een vroege vogel wandeling maken. Na het ontbijt vertrekken we naar de luchthaven voor de volgende bestemming.
Satwa Eco lodge - Way Kambas
Simple eco lodge 500 meters from the Way Kambas National park. The lodge has 4 two-room cottages, equipped with fan, shower with hot running water, western toilet and private terrace. In short: very simple accommodation where you quickly feel at home among the Asian fruit trees. There is a simple restaurant with tasty local dishes, WiFi and above all a lot of nature. meer info more info Informations supplémentaires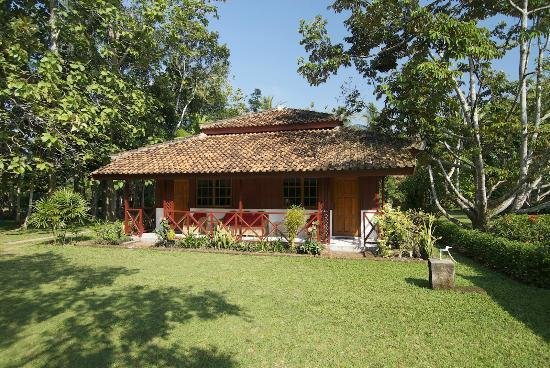 Bandar Lampung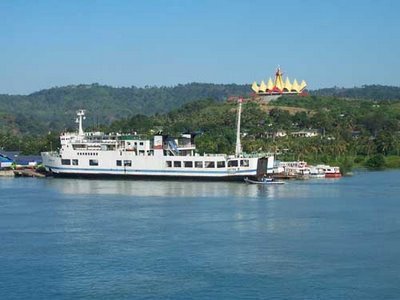 Bandar Lampung
Bandar lampung in South-West Sumatra is the capital of the province Lampung.
The city is actually composed of 2 cities, Telukbetung and TanjungKarang.
It's a point of departure and arrival of ferries and planes from and to Jakarta when travelling in South Sumatra.
From this city you can visit Lampung Bay and Way Kambas natural park.

Way Kambas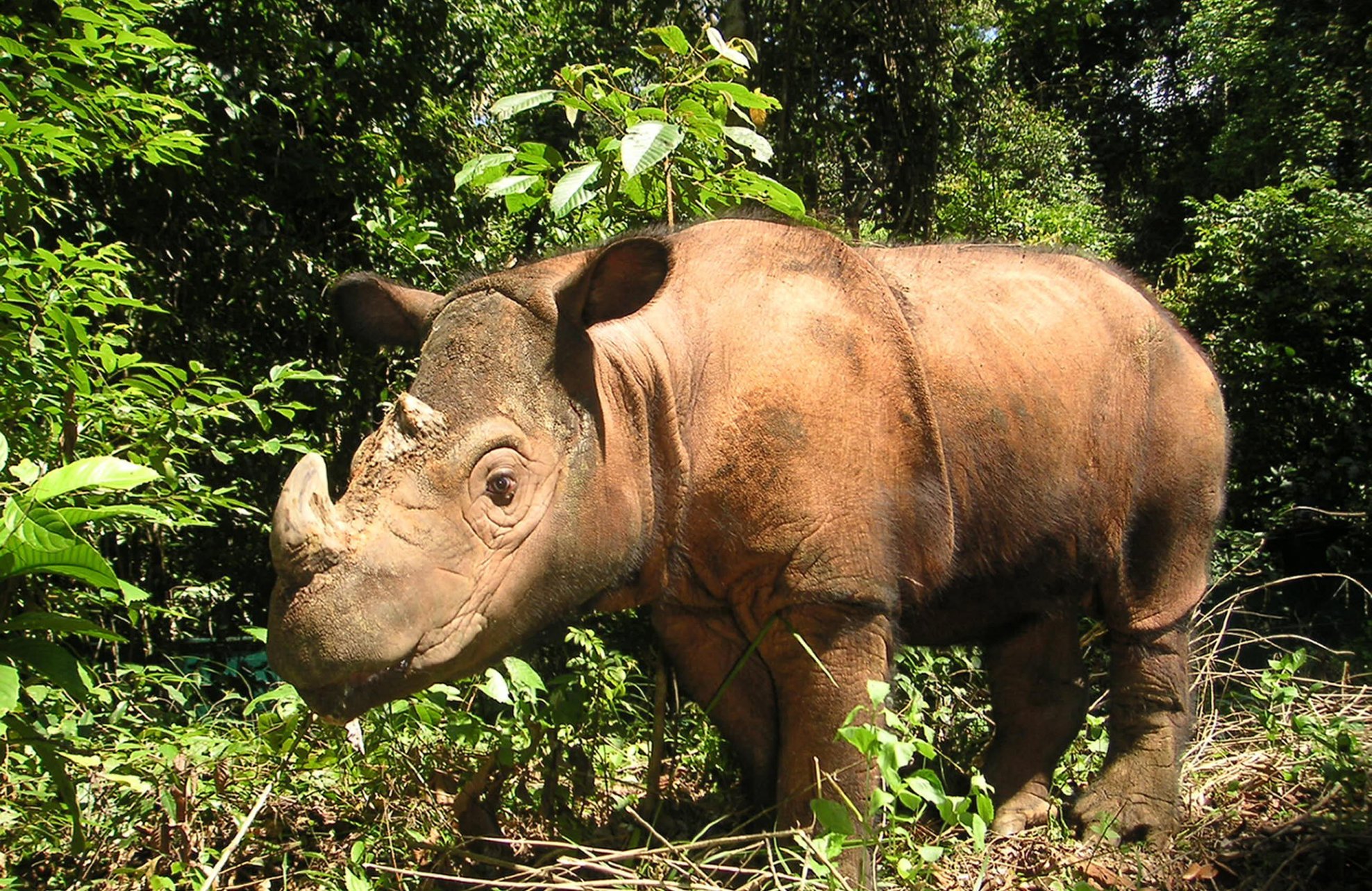 Way Kambas
Way Kambas National Park is a park in the province of Lampung on southwest Sumatra. The park is known for the presence of the Sumatran rhinoceros. The Sumatran Rhino Sanctuary is also located in Way Kambas National Park for research and a breeding program.