Bouwsteen Banda 6 dagen met Pelni boot
De Banda eilanden, een eilandengroep met een interessante geschiedenis. Vroeger een van de meest belangrijke plaatsen van Indonesië want hier groeide de nootmuskaat. Tot op heden zijn de invloeden van de koloniale tijd zichtbaar.
Ook staat deze eilandengroep bekend om haar prachtige onderwaterwereld. Snorkelen en duiken zijn echte aanraders! Met deze bouwsteen kunt u uw eigen programma van dag tot dag samenstellen. Houdt u van rust, dan plant u een paar dagen vrij. Wilt u graag alles zien wat de eilanden te bieden hebben dan is dat ook mogelijk.

Eens per twee weken vaart de Pelni rederij van Ambon naar Banda, om 5 dagen later in omgekeerde richting koers te zetten.

NB: Het toerisme staat hier nog in de kinderschoenen. Houdt u er rekening mee dat er wijzigingen kunnen optreden.
Including transfer to and from harbour, assistence during boarding and disembarking, First class cabin, excursions according to the program
Dag 1 Pelni boot Ambon-Banda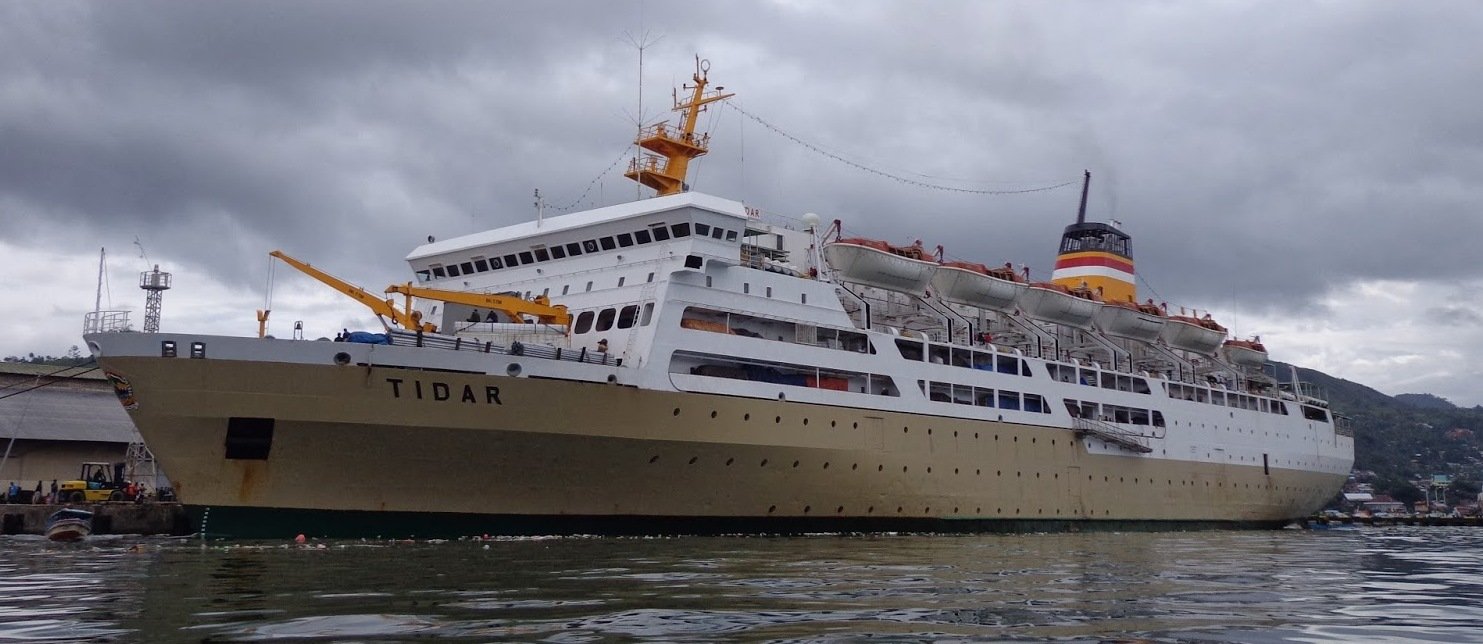 Het is een unieke ervaring om met de Pelni boot van Ambon naar Banda te varen. Dit grote passagierschip (5 dekken) vaart in ongeveer 8 uur van Ambon naar Banda. U beschikt over een 2-persoonshut (indien u alleen reist kan het zijn dat u de hut deelt). De hut beschikt over een eigen toilet/douche en tv. Maar veel leuker is om op het achterdek te verblijven in de gezellige koffiebar. In het tarief is de transfer van uw hotel en een kruier inbegrepen die uw bagage naar en van uw hut brengt en in Banda van en naar het hotel of guesthouse.
Dag 2 Banda Besar (Pulau Lontar)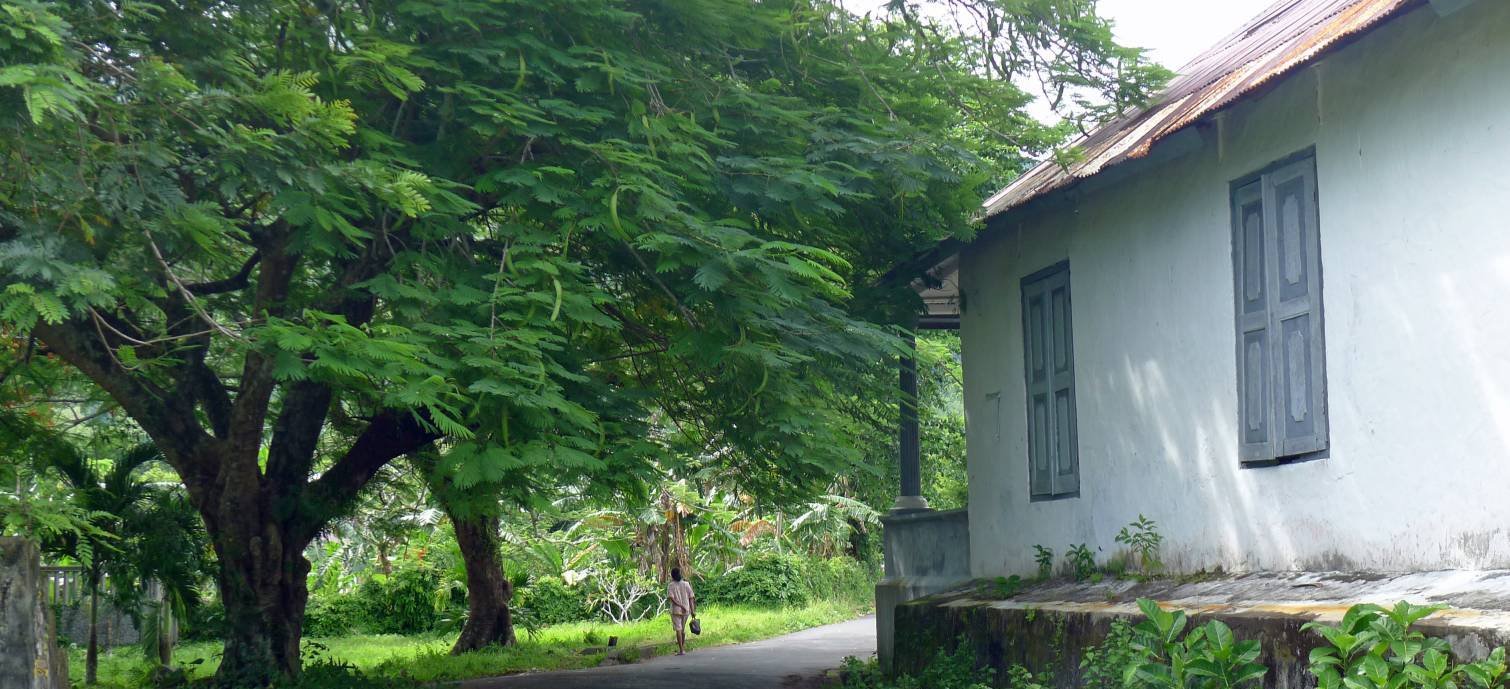 You can go to the island of Pulau Lontar, better known as Banda Besar, in a half hour by longboat. This island is mainly known for the planters who grow their nutmeg and mace here. Among other things, we pay a visit to the former beds of the Van den Broeke family. We continue our walk through Fort Hollandia to the tomb stone of Nona Lantsuese.
Dag 3 Pulau Api, the volcano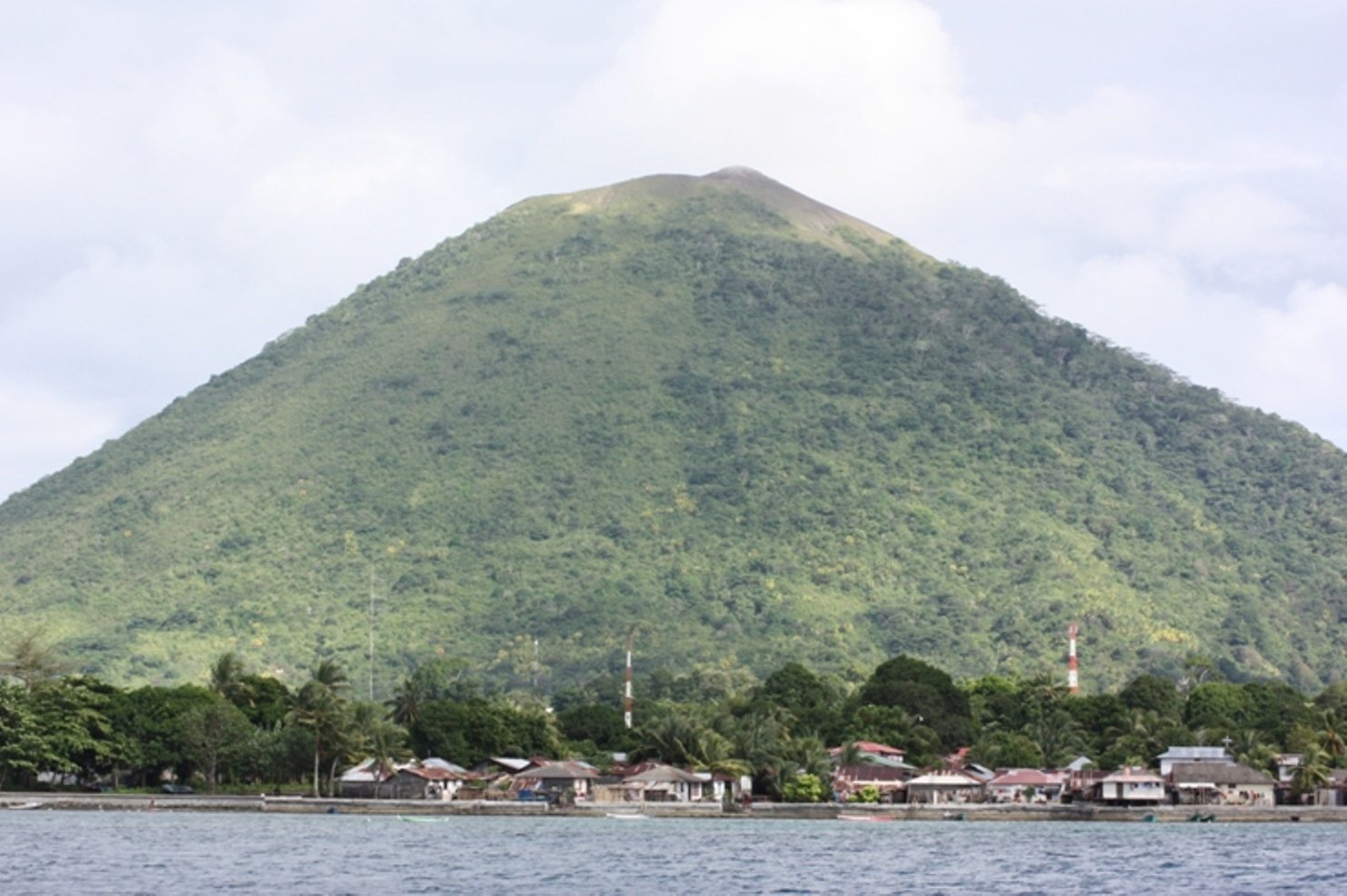 We go by longboat to the south side of this volcanic island to make the two-hour climb to the top around 03.30 in the morning. At the top you have a beautiful view and you can enjoy the sunrise. After a break we go back down again and then you will be taken to your hotel. NB: for this excursion you need to be agile and in good physical condition!
Dag 3 Banda citytour

You will be picked up by your guide and start with a visit to the fish market. You then visit the restored fort Belgica with a beautiful view over the Bay of Banda and then the remains of Fort Nassau. The Hatta house is decorated as a small museum. During the colonial period, the co-founders of the Republic of Indonesia, Hatta and Sharir were banned from the Netherlands to Banda. Hatta spent his time here teaching the local youth. The VOC or Jan Pieterszoon Coenmuseum shows in all simplicity how Coen raged among the people of the Banda islands. The old church is still used and is in good condition.
Dag 4 Snorkelling and relaxing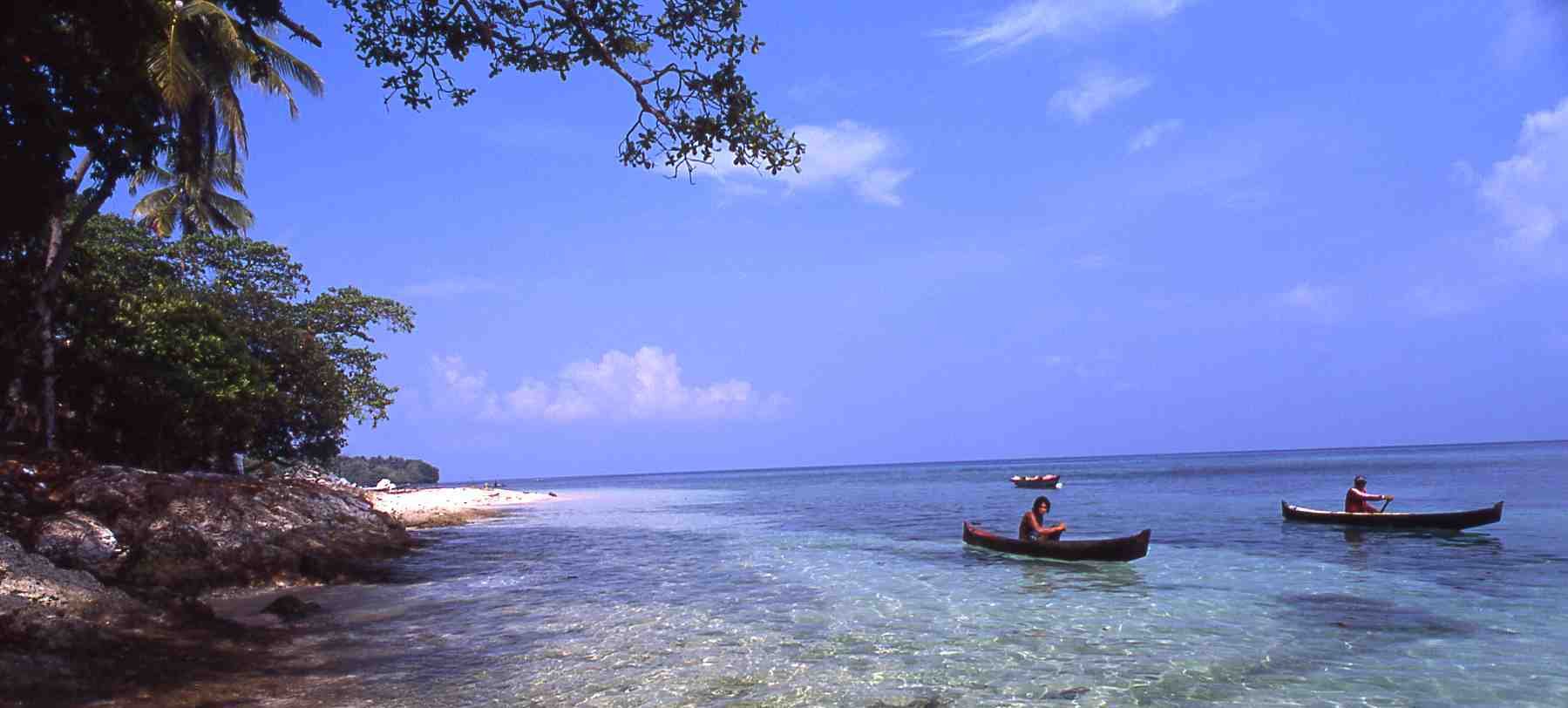 The Banda Islands shelter dozens of beautiful snorkelling and diving locations with colourful coral and many different fish. A wonderful day of snorkelilng and relaxing on a white beach is an absolute must. With fresh fish from the fire, lunch is not to be sneezed at! Diving is also possible, at an additional cost.
Dag 5 Free day

Nothing has been planned for this day. You can book an excursion to one of the islands at your hotel or guesthouse. When you visit the Banda islands in April or October, you've got a big chance to see (the preparations for) the kora-kora matches. The impressive rowing boats are then rowed by about twenty muscular men.
Dag 6 Pelni boot Banda-Ambon
Terugvaart van Banda naar Ambon. U wordt aan boord geholpen met uw bagage door de kruier en verblijft weer in de First class hut die wij voor u hebben gereserveerd. Bij aankomst in Ambon staat een kruier weer klaar en wordt u naar het hotel gebracht of naar de luchthaven voor uw volgende bestemming.
Banda Neira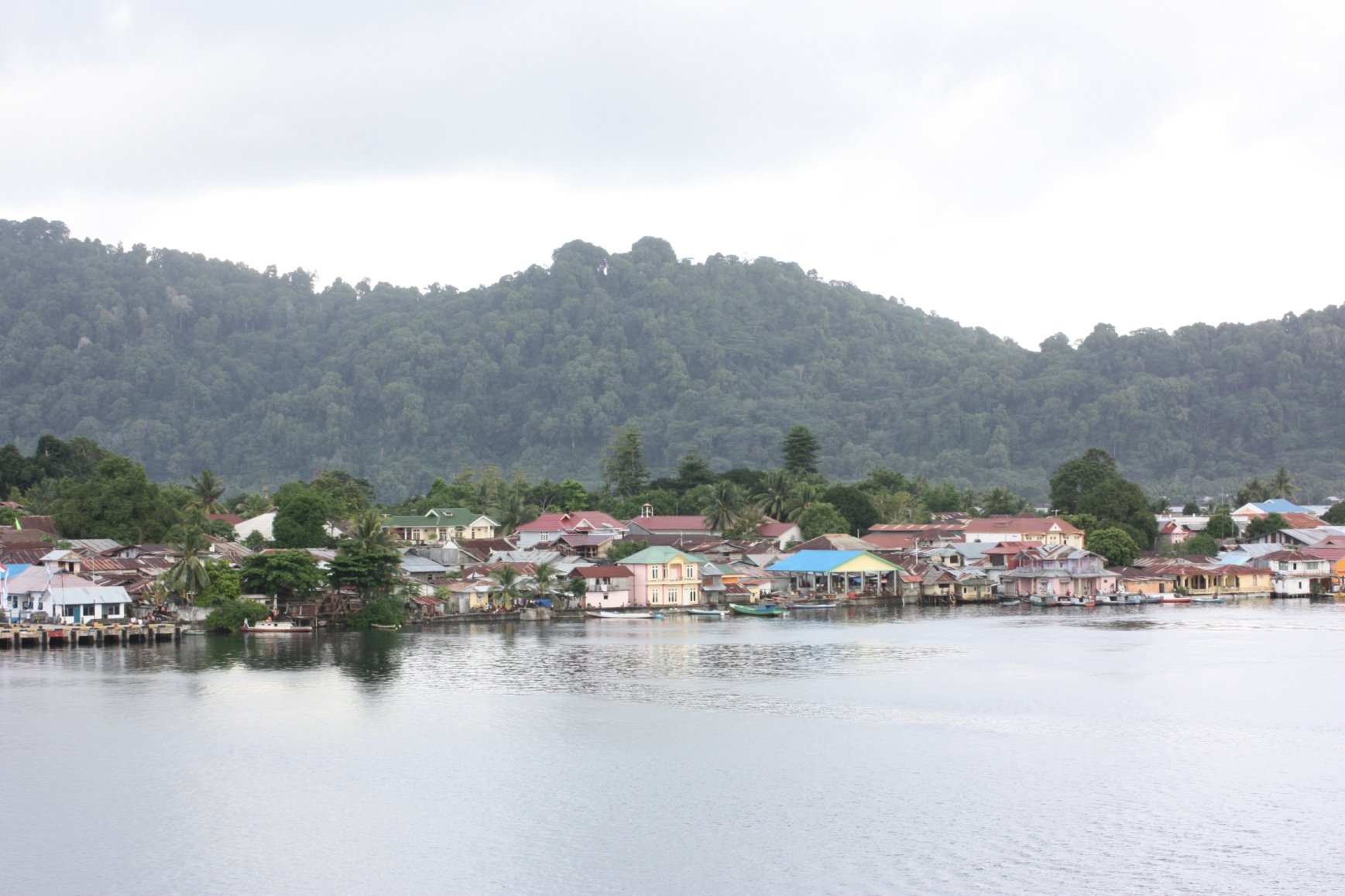 Banda islands
The Banda Islands (Indonesian: Kepulauan Banda) are a group of ten small volcanic islands in the Banda Sea and belong to the Indonesian archipelago of the Moluccas and the province of South Moluccas.
The population is approximately 15,000. Its capital is Banda Neira, on the island of the same name.

Banda is not always easy to reach. There are three weekly flights to and from Ambon, often with small 12-person planes. However, flights are often canceled at the last minute.
From September to mid-December and February to the end of April a fast boat sails twice a week to and from Ambon. The trip takes about four hours.
Then there are the Pelni passenger ships that sail an average of three times every two weeks throughout the year between Ambon and Banda.



Sights to visit
The Banda Neira island tour is done on foot: You visit the fort Belgica, the Hatta house (Co-founder of the Republik Indonesia Mohammed Hatta was exiled by the Netherlands to Banda in colonial times. He started a school here, among other things.), The Banda museum with many relics and images from the VOC era and the old church with cemetery

Banda Besar: By longboat you sail in half an hour to the island of Banda Besar. Here you will find Fort Hollandia, the gravestone of Nona Lantsuese and the nutmeg plantation of the van den Broeke family.

Gunung Api is the island with the volcano. You will sail by longboat to the south side of this volcano island to make the two-hour climb to the top at around 5:30 am. At the top you have a beautiful view and you can enjoy the sunrise.

Snorkeling and Diving: The Banda Islands are home to dozens of beautiful snorkeling and diving locations, with colorful coral and many different fish. A wonderful day of snorkeling and relaxing on a white beach is an absolute must. Lunch is not to be missed with fresh fish from the fire!

Around October, divers may encounter large schools of hammerhead sharks at Pulau Hatta. During that month there are also several liveaboards offering dive cruises between Ambon and Banda.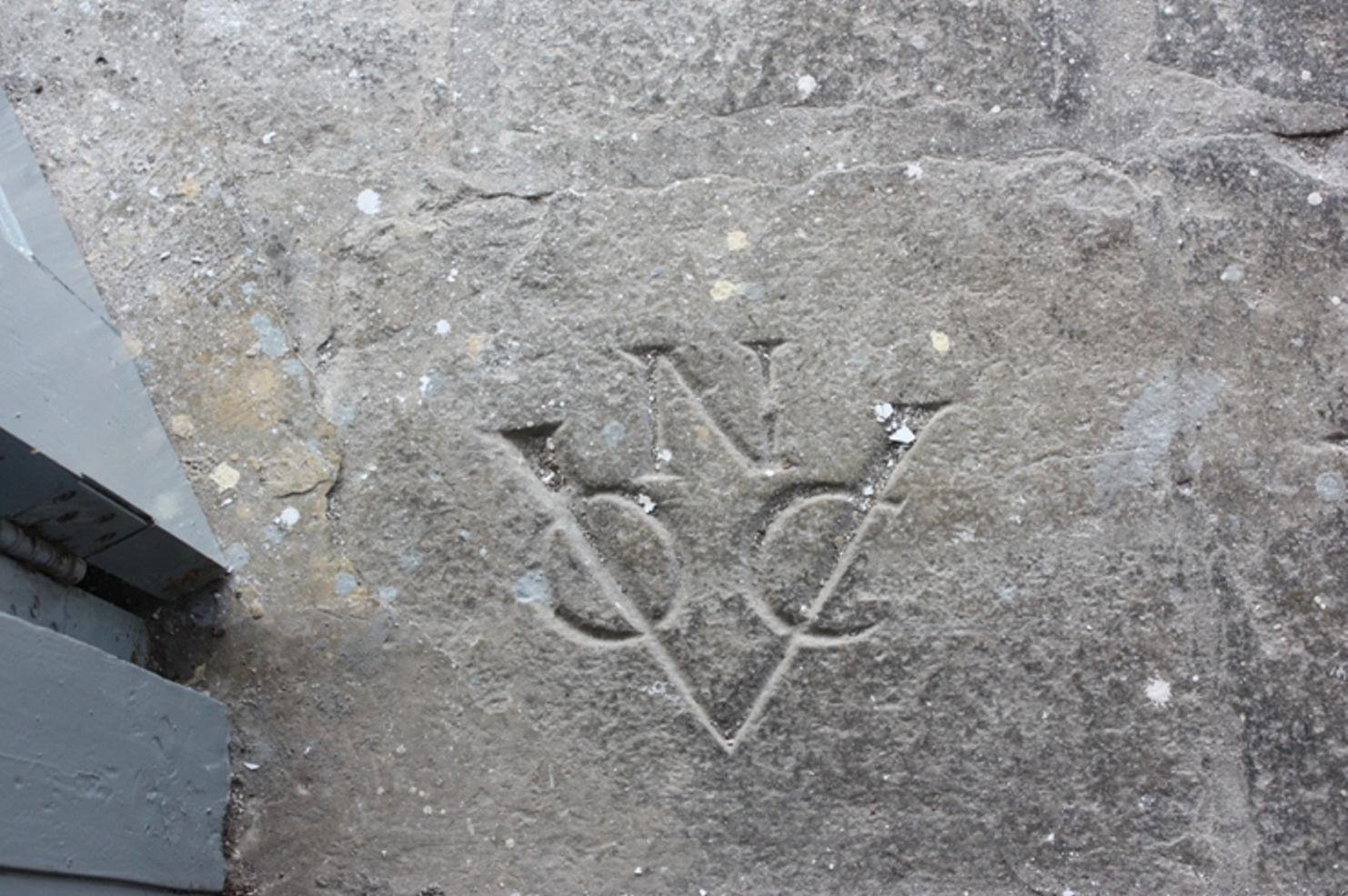 History
Until the mid-18th century, the Banda Islands were the only known place in the world where the spices nutmeg and mace were grown. The Dutch conquered the islands in the 17th century to control the production of nutmeg and mace. At that time, nutmeg was very profitable in Europe. It was part of plague quack remedies, and a monopoly was very lucrative.

The local population was massacred by the Dutch in 1621 under the leadership of Jan Pieterszoon Coen, and replaced by slaves from Madagascar and Indians. Fort Belgica on Banda Neira, one of the fortresses built by the VOC, is the largest European fort in Indonesia.

Another fun fact: At the time, 'The Netherlands owned almost the entire Banda archipelago. Only the island of Pulau Run belonged to England. In 1667, the Netherlands exchanged the island with the English against the colony of New Amsterdam, now New York ...

Violent religious strife broke out in 1999, which dealt a serious blow to tourism. One of the last perkeniers on Banda was Wim van den Broeke, who lived on the island of Lonthor, also known as Banda Besar. Both Prince Bernhard and former minister Pronk visited him. The van den Broeke family owned five nutmeg plantations, of which Groot Waling on Lonthar is the oldest. A large part of the van den Broeke family died during the religious disputes.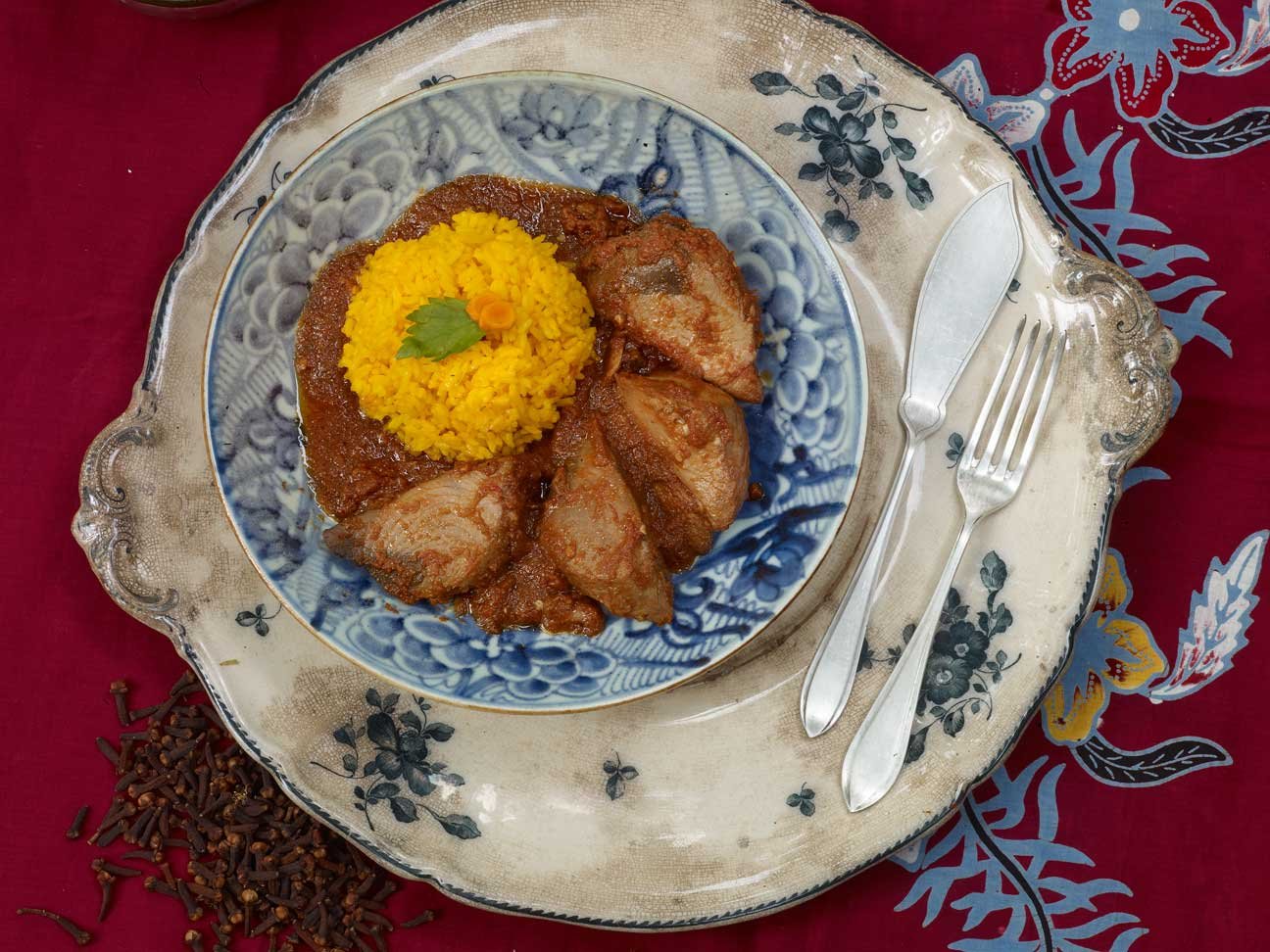 Favourite restaurant
No doubt, the best tuna fish comes from Ibu Dila at the Cilu Bintang Estate. The Tuna Rujak style is to die for!