Amed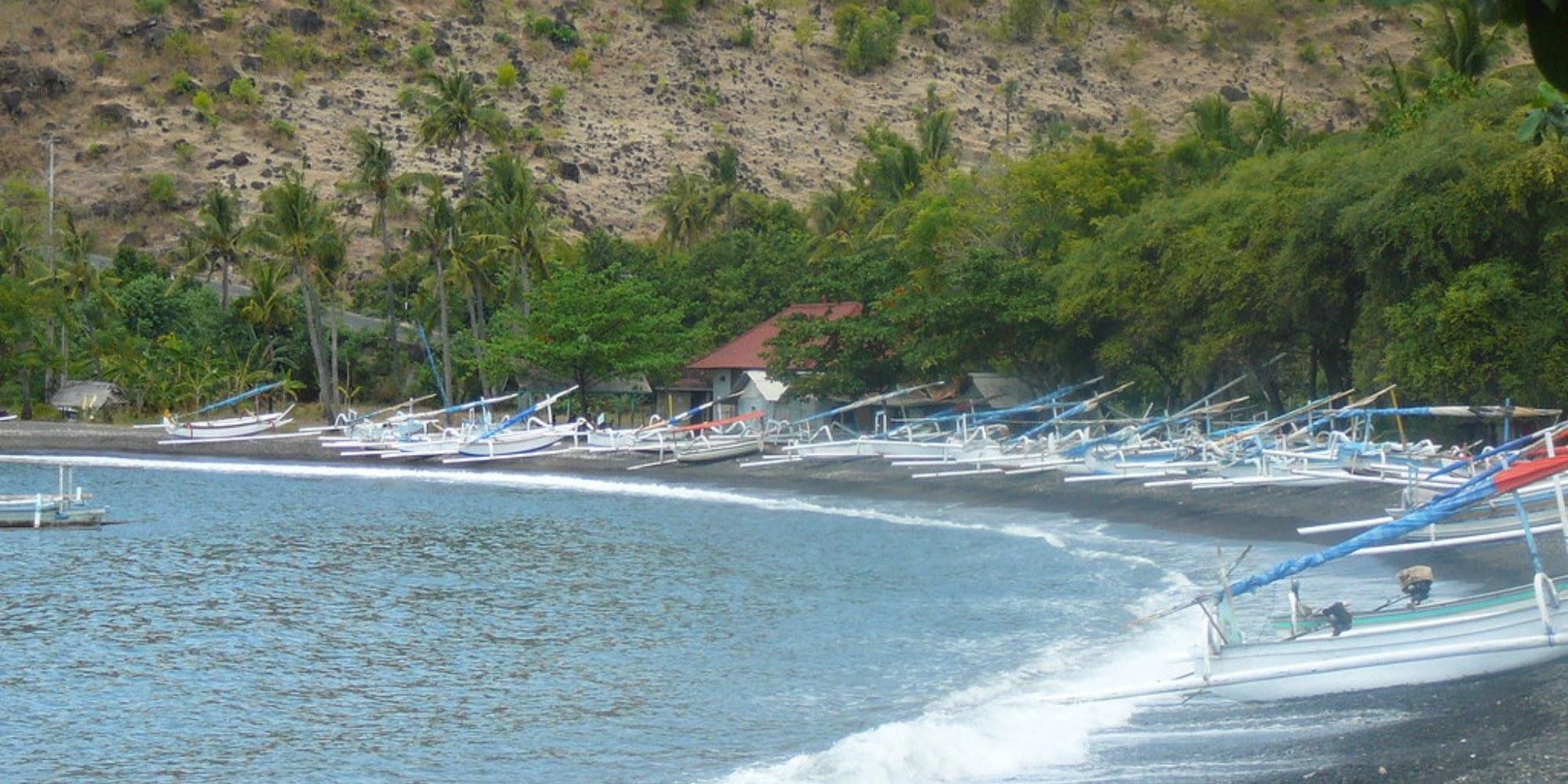 Amed and Tulamben are small fishing villages in the far east of Bali. Both villages mainly accommodate divers. Many diving activities are undertaken from here. There are many dive sites around Amed and Tulamben. There is a lagoon used for diving training and a coral reef is a short distance from the coast.
The black, volcanic beach does not immediately invite you to sunbathe. A protected bay, Cemuluk is a great place to learn how to snorkel.
The USS Liberty wreck is located off the coast of Tulamben and you can dive straight from the beach to the wreck. There may be some current, but it is certainly a beautiful dive.
Life around Amed and Tulamben is slow and friendly. Sit in a 'warung', a small shop, and enjoy your local cup of coffee ...