Reizen

Trips

Voyages

Flores & Komodo
Flores & Komodo

Flores is the largest island of the Lesser Sunda islands and is named in one breath with the islands in the Komodo National Marine park. Most of the population is Catholic. In Eastern Larantuka, a huge Maria procession is held on Maundy Thursday and Good Friday.

A tour of Flores usually starts in Maumere or Ende and ends at the Komodo islands. The tour goes to some traditional villages, where local guides can proudly tell you about the history and customs. Saga is my favorite. The Kelimutu volcano is an absolute highlight with three crater lakes. The many stops at small cottage industry makes the journey across Flores intimate and surprising. Interspersed with pearly white beaches, rich sea gardens and super friendly inhabitants complete the trip.

In the west of Flores, Labuan Bajo is the end of the overland tour and the starting point of a mini cruise to the Komodo Islands. Besides the giant Komodo monitor lizards, the prehistoric four-legged friends who live here freely in a large reserve, the underwater life is spectacular.

Maumere can be reached daily from Bali, while Labuan Bajo is served several times a day. It is therefore possible to make a three-day trip from Bali to Komodo.


Climate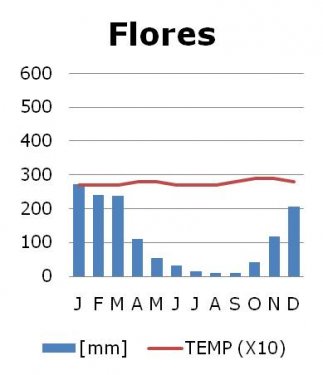 The islands have a tropical climate. There are however some differences in temperature on the islands. Inland the temperature is most of the time a bit higher than on the coast. On top of the volcanoes it's much colder. The higher you go the lower the temperature.
As on many islands in the archipelago the rainy season is from about December to March (included).


Sample round trips Flores and Komodo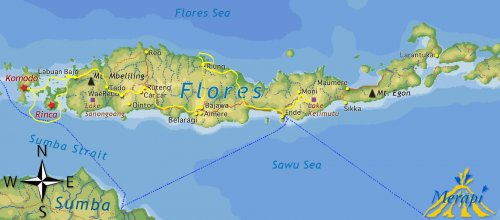 To travel Flores overland you have to choose from east to west, or vice versa. From Maumere to Labuan Bajo is the most common, ending with a multi-day boat trip in Komodo National Marine Park. The variety of nature, deserted bounty beaches, traditional villages and many original stops along the way make a tour of Flores more than worthwhile.
Voorbeeldreizen

Example trips

Flores & Komodo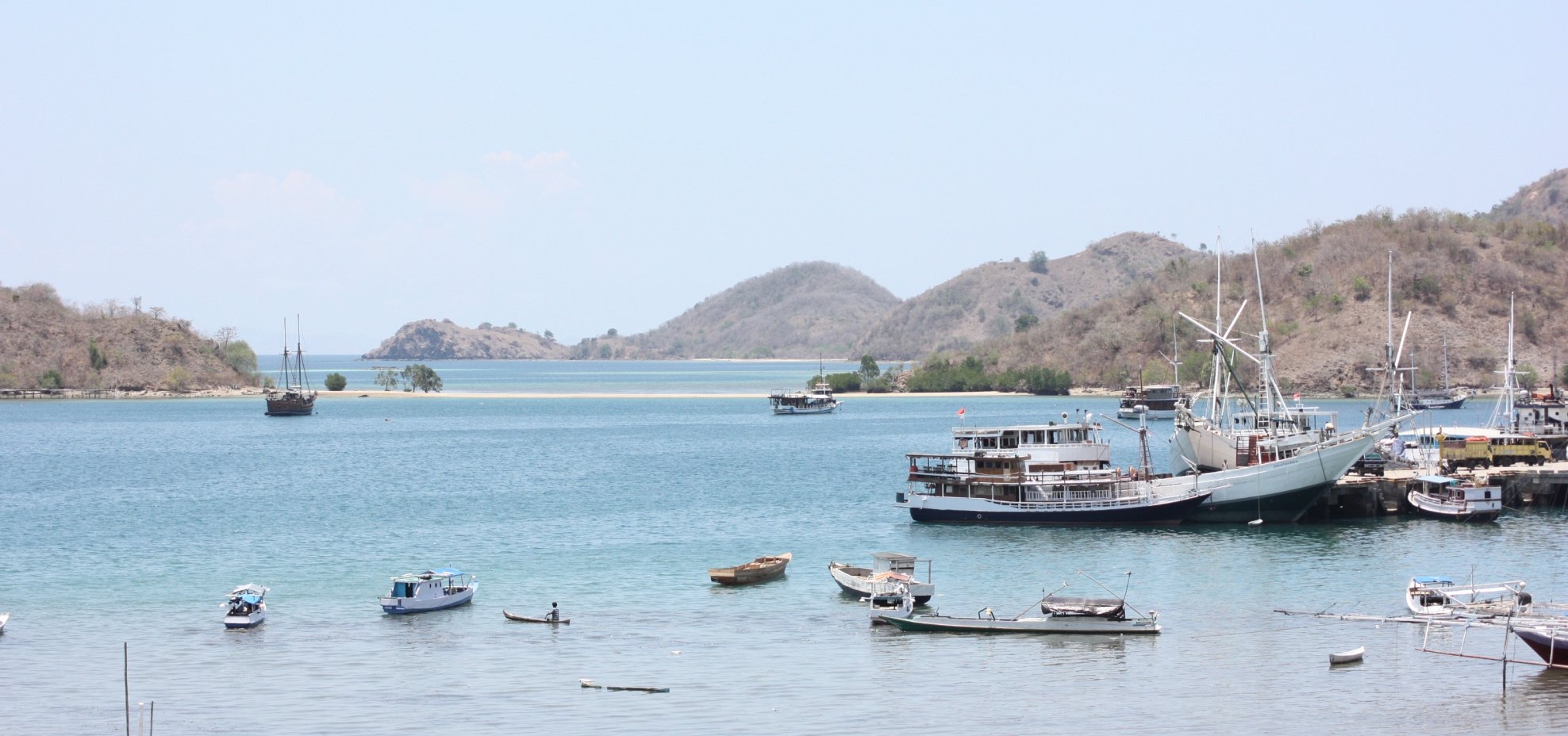 This short round trip takes you to the islands of Komodo and Flores. You go on a boat trip in the Komodo Marine Park and see the prehistoric Komodo dragons and a beautiful underwater world. You will visit and experience the traditional villages, snorkle at the 17 islands near Riung and do an easy tr...
meer info
more info
Informations supplémentaires
Group tours Flores & Komodo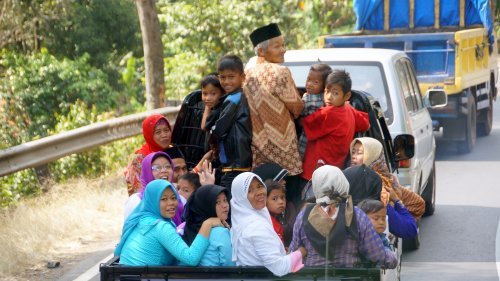 Merapi does not organize any group tours to Flores & Komodo yet. If you have suggestions for group tours, we will be happy to hear them!



Groepsreizen

Group trips

Flores & Komodo
Tour modules round trips Flores and Komodo

With our tour modules you can put together your own ideal round trip Indonesia. For example with a surprising and extensive round trip over Flores & Komodo. This trip takes you along idyllic private beaches, wonderful nature, traditional villages with the friendliest people, beautiful corals and the prehistoric Komodo dragons.
Our tour modules are round trips with a combination of culture, nature and highlights. We'll be happy to adjust these tour modules round trips according to your wishes and to help you build your tailor-made trip.
Bouwstenen

Building blocks

Flores & Komodo
Accommodaties

Accommodations

Hébergements

Flores & Komodo
Bajawa
Belaraghi
Denge
Komodo
Labuan Bajo
Maumere
Moni
Riung
Ruteng
Wae Rebo
Diving trips Flores and Komodo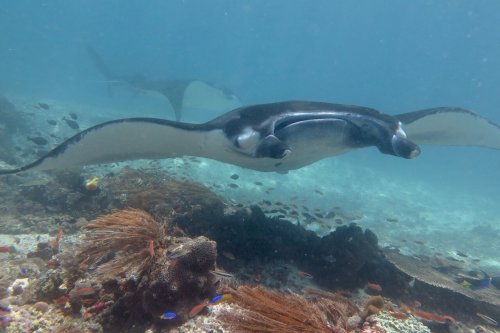 The Komodo National park is a diver's wonderland. The area counts more than 250 sorts of corals and a diversity of more than one thousand fish species. You'll find impressive Mantas there and also micro snails. Every dive is a new experience. The area is suitable for experienced divers as well as beginners. Of course you'll visit Komodo island during your diving trip and be face to face with the Komodo dragons.

Besides Komodo Merapi also proposes diving trips to Maumere, where you can spot giant troops of hammerhead sharks.



Duiken

Diving

Flores & Komodo
Cruises Flores & Komodo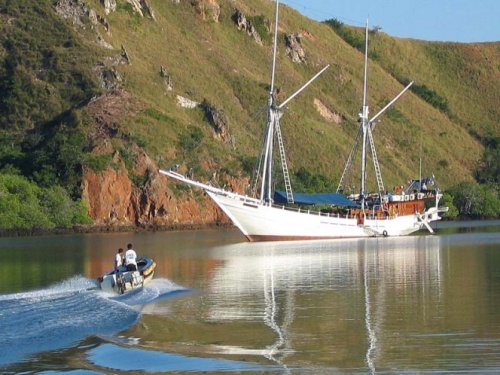 Have you ever thought about a cruise in Indonesia? The area east of Bali seems to be made for it! On an authentic Buginese schooner you'll enjoy comfort, the relaxing way of travelling and you'll make interesting excursions.
Merapi organises luxury cruises on the Ombak Putih and the Katharina from Bali, via Lombok, Mojo and Komodo to Flores and the other way around. For budget travellers we have the Perama Hunting Komodo by camera cruise between Lombok and Flores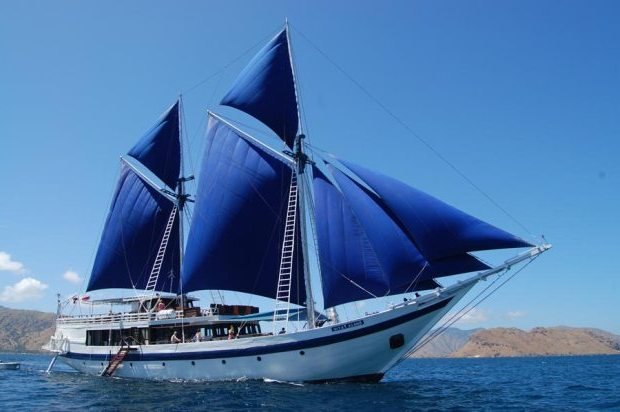 Cruising to Komodo is a fantastic experience, and with SeaTrek we invite you to Immerse yourself in the Komodo National Park and Indonesia's Lesser Sunda Islands from an intimate perspective, cruising through a panorama of islands and encountering new wonders on a daily basis. This adventurous, eigh...
meer info
more info
Informations supplémentaires
Liveaboards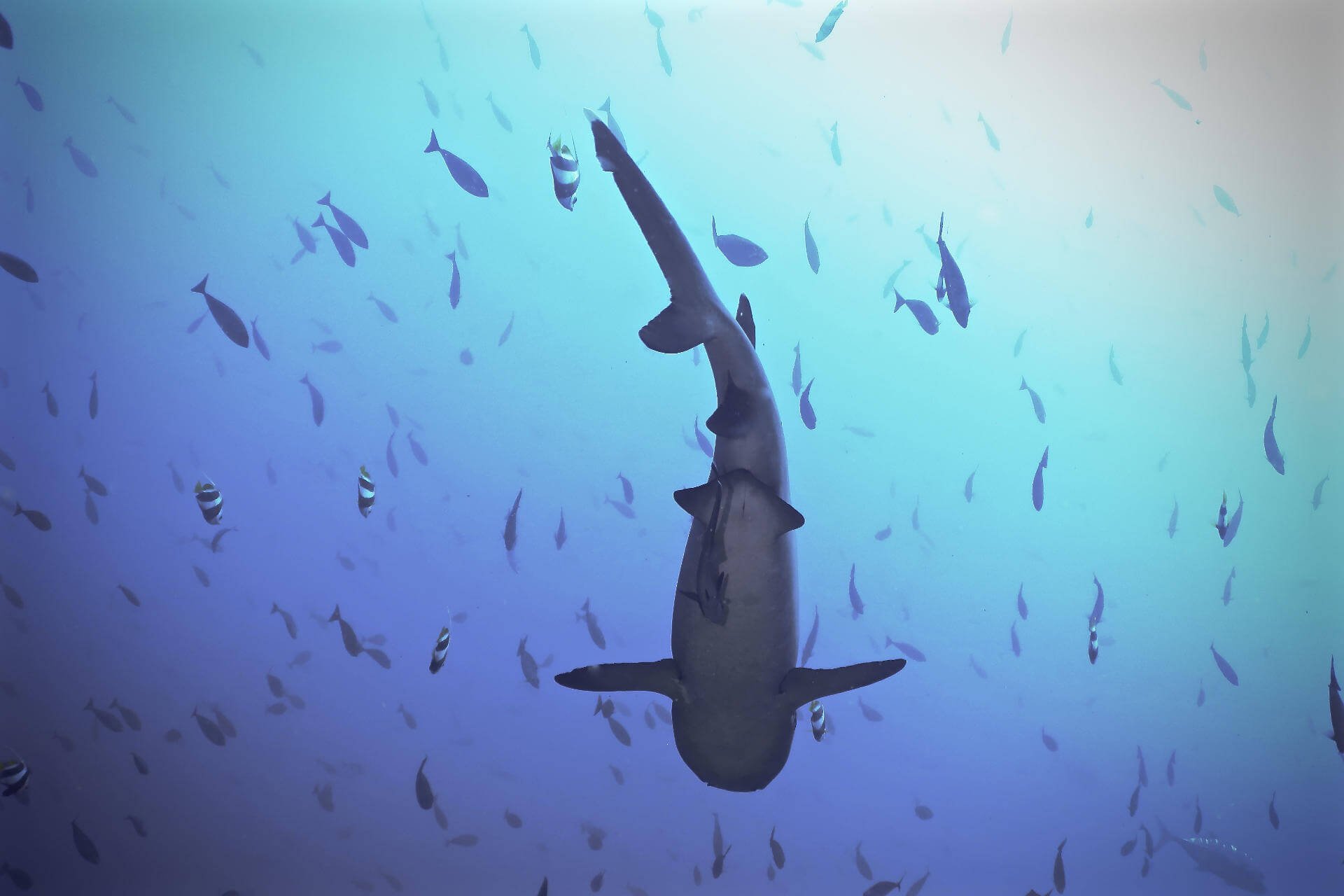 All year round you can dive with a liveaboard in the waters of the Komodo National Marine Park. However, from May to August the wind is wrong to visit the southern area. Most liveaboards offer trips from 4 to 8 days, almost all with 3 dives and one evening dive per day. Many of the liveaboards leave for the Moluccas and Raja Ampat in September, before returning to Komodo in April.
Some liveaboards also make trips to Maumere and/or Alor.
Private villas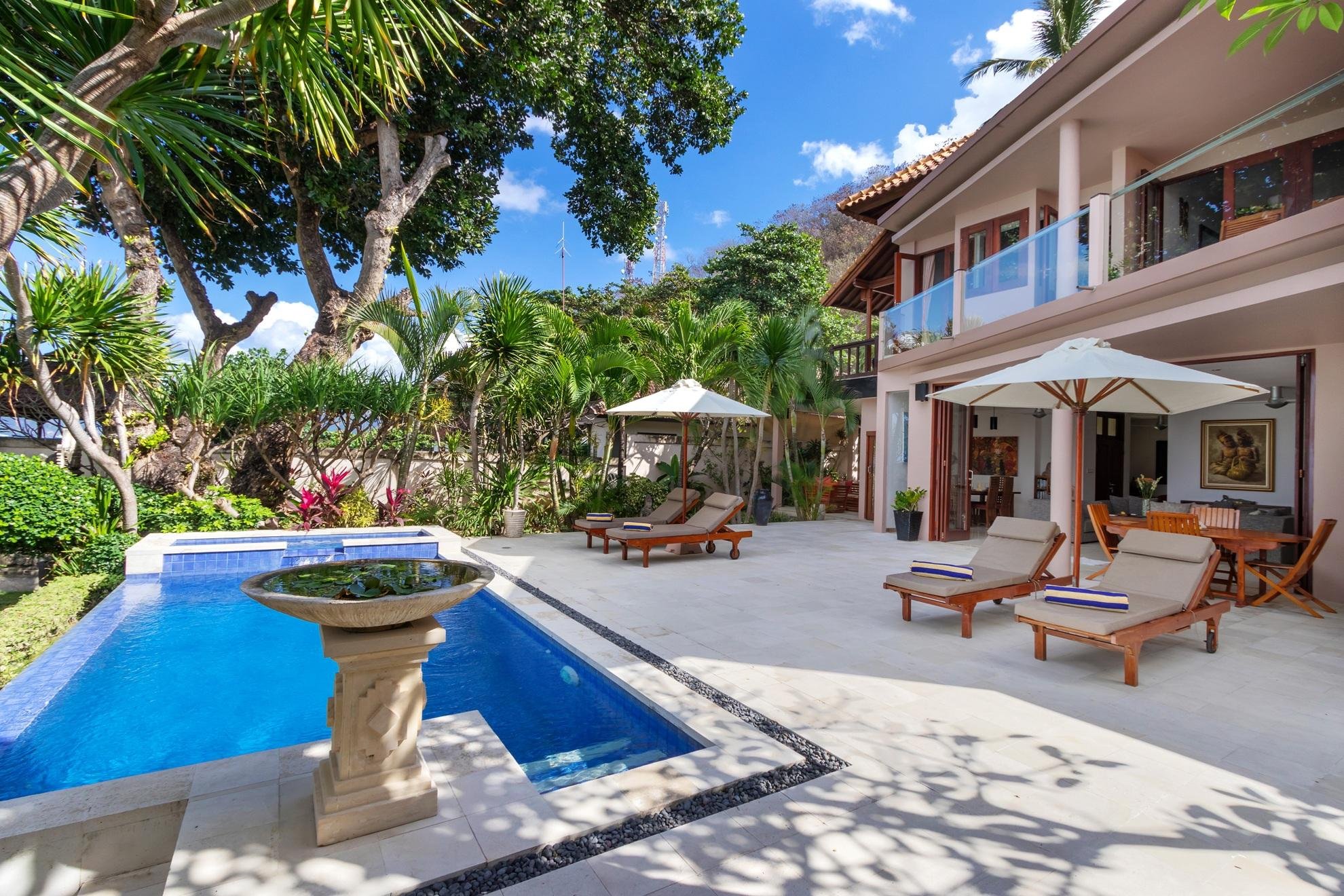 For the time being we do not offer private villas in this region.