Reizen

Trips

Voyages

Sumatra
Sumatra, Indonesia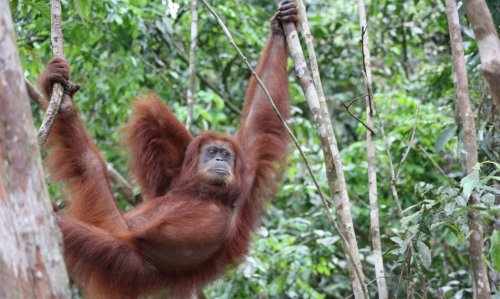 Sumatra is one of the great green lungs of Inonesia. The major cities of Medan, Padang, Palembang and Banda Aceh are a relief compared to, for example, Jakarta or Surabaya.

Sumatra extends from Aceh province in the north to more than 2,200 km further Lampung in the south.

Highlights include Pualu Weh and Banda Aceh, Gunung Leuser National Park (jungle, orangutans and elephants), Lake Toba, the city of Bukittinggi and the surrounding area, the islands of Nias and Siberut, the extensive Kerinci Sablat park, the Way Kambas reserve and the island of Belitung.

A frequently made trip goes from Medan, via the Gunung Leuser park to Lake Toba. Especially nostalgic tourists then travel to Padang. Others return to Medan after Toba to continue the journey in Java.

Sumatran cuisine is known for its spicy dishes. Martabak is a typical Sumatran dish. It is a spiced omelette, filled with whatever you want, or whatever the restaurant's specialty is. Across the island you will find Warung Martabak, mobile restaurants that specialize in this dish. Rendang Padang can also be found all over the island (and far beyond). It is a braised or braised, very spicy beef dish.


Climate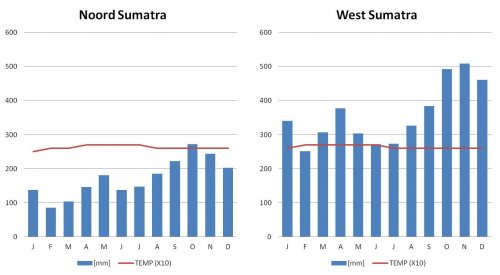 The rainy season is on Sumatra somewhat less marked than in the rest of Indonesia. Particularly in West Sumatra (jungle and lakeToba) rainfall is spread throughout the year, although the wettest months are October-December.
During the period February-September the weather is in general drier, with occasional showers.

Example Round trips Sumatra

Travelling around Sumatra is an experience in itself. The Trans-Sumatra Highway is some 3.000 km long and for the main part only a two-lane road.
A short and very popular Sumatra round trip goes from Medan to lake Toba and back via the jungle. But those who want to go further can take the two-week round trip to Padang and enjoy the nature around Bukittingi. If you want to continue all the way to the southeast your round trip takes even a good three weeks, but in the end you'll see the rhinoceros and elephants.
For travellers with roots in less touristic places on Sumatra, Merapi, together with her local agent, always proposes a tailor-made round trip.

Voorbeeldreizen

Example trips

Sumatra
Grouptours Sumatra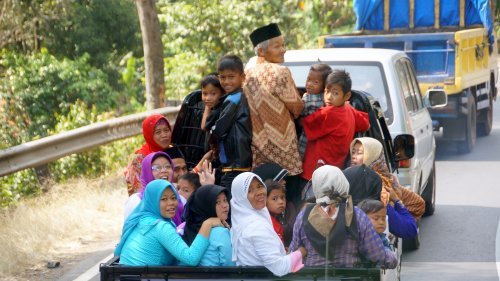 Merapi does not organize any group tours to Sumatra yet. If you have suggestions for group tours, we will be happy to hear them!
Groepsreizen

Group trips

Sumatra
Tour module roundtrips Sumatra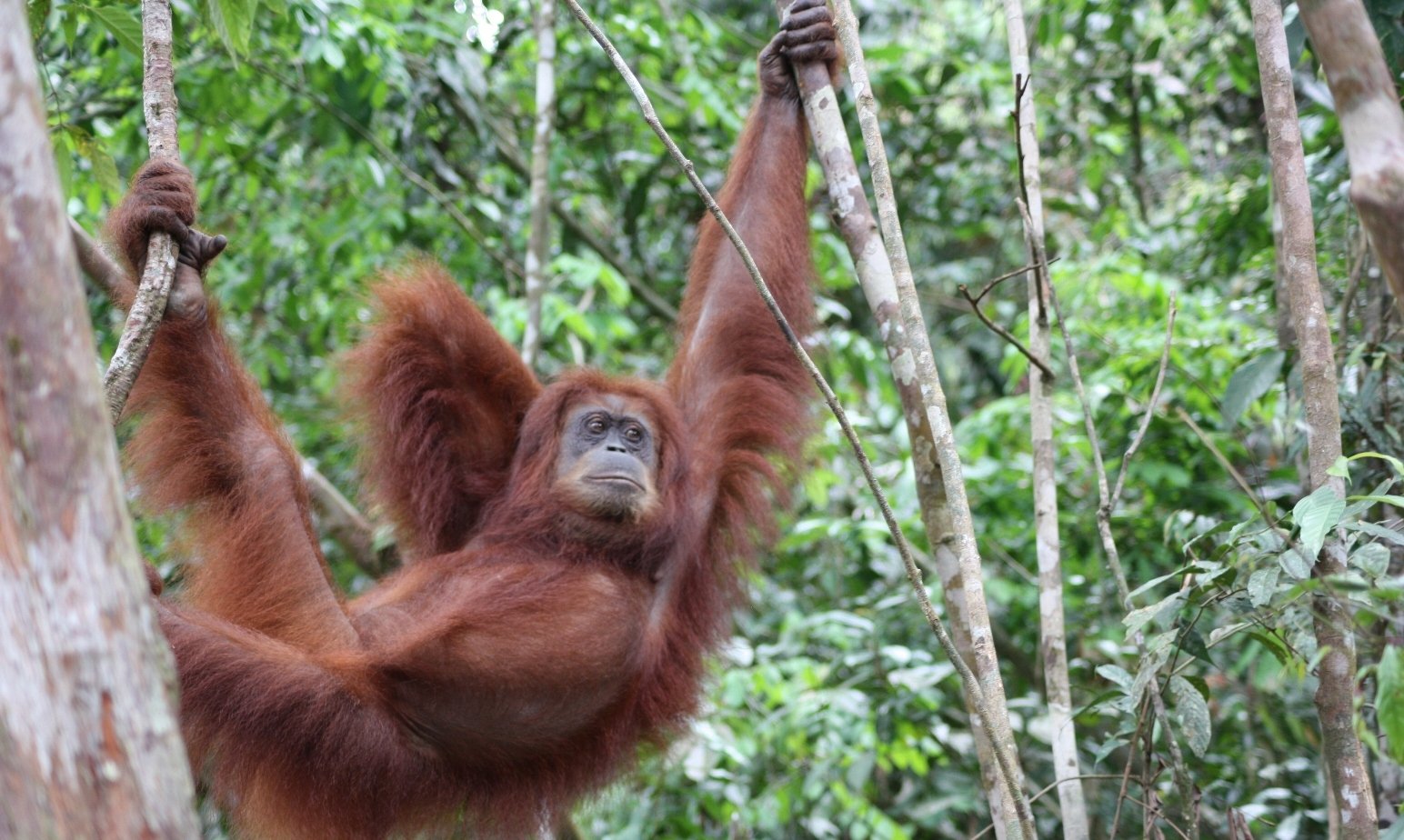 With our modules you can put together your own ideal roundtrip. The modules on Sumatra are mainly roundtrips with much jungle and nature. But a nostalgic Sumatra roundtrip to lake Toba, Bukittingi and Padang is also a frequently asked route.
Our Sumatra modules are roundtrips with a combination of culture, nature and highlights. We'd love to help you build your tailor-made trip.
Bouwstenen

Building blocks

Sumatra
Accommodaties

Accommodations

Hébergements

Sumatra
Banda Aceh
Bandar Lampung
Belitung
Bengkulu
Brastagi
Bukit Lawang
Bukittinggi
Cubadak
Harau
Kersik Tuo
Lubuk Linggau
Maninjau
Medan
Muara
Padang
Padang Sidempuan
Palembang
Parapat
Pekanbaru
Pematang Siantar
Pulau Weh
Samosir
Sikuai
Sipirok
Sungai Penuh
Sungai Pisang
Tangakahan
Way Kambas
Excursies
Excursions
Een halve of volle dag genieten van het regenwoud in het Gunung Leuser National park.

Uw lokale gids spreekt redelijk Engels en neemt u mee door de jungle. Hij houdt zijn oren en ogen open en laat u alle versteld staan van wat er allemaal in de jungle gebeurt. U ziet en hoort vogels, apen en met ... Meer infoMore info
Diving-trips Sumatra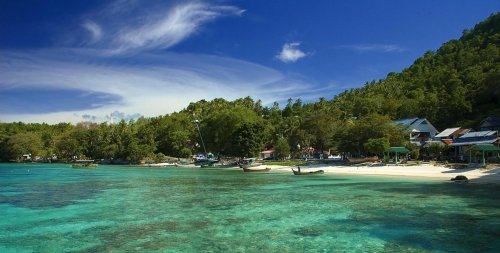 When you think of Sumatra, you think of jungle and lake Toba. Diving-trips to Sumatra are not very well known yet.

There are not many dive resorts or dive centres. On many islands we haven't been able to find good accommodation and/or dive-centres yet. We don't recommend Batam because it is dominated by Singaporean mass tourism.

Beautiful is the dive resort on the westernmost tip, Pulau Weh and off the coast of Padang the bounty island Cubadak..
Both locations are well-equipped for both beginners and experienced divers. Merapi will be happy to help you put together your favourite dive trip on Sumatra, if desired in combination with one of our other tour modules.

Cubadak Paradiso resort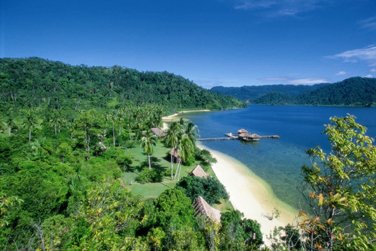 This beautiful resort is located on the bounty island Cubadak, about half an hour sailing from the mainland, a 45 minute drive south of Padang. 13 bungalows are located directly on the white beach, 1 suite is built above the water (50% surcharge) All bungalows have warm running water, a mini f...
meer info
more info
Informations supplémentaires
Lumba Lumba Diving & Living - Pulau Weh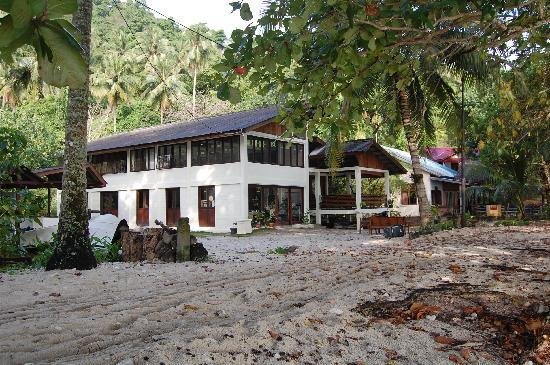 Lumba Lumba is located on the small island Pulau Weh in the extreme west of Sumatra, at the most Northwestern tip of Indonesia. The rooms overlook the beach of Gapang in the bay of the island. De rooms are clean and simple, equipped with a fan. Accommodation based on bed (without breakfast), There a...
meer info
more info
Informations supplémentaires
Cruises Sumatra
Merapi doesn't organise cruises (yet) in the surrounding waters of Sumatra.
Liveaboards

At this time, we don't offer liveboards in this region.
Private villas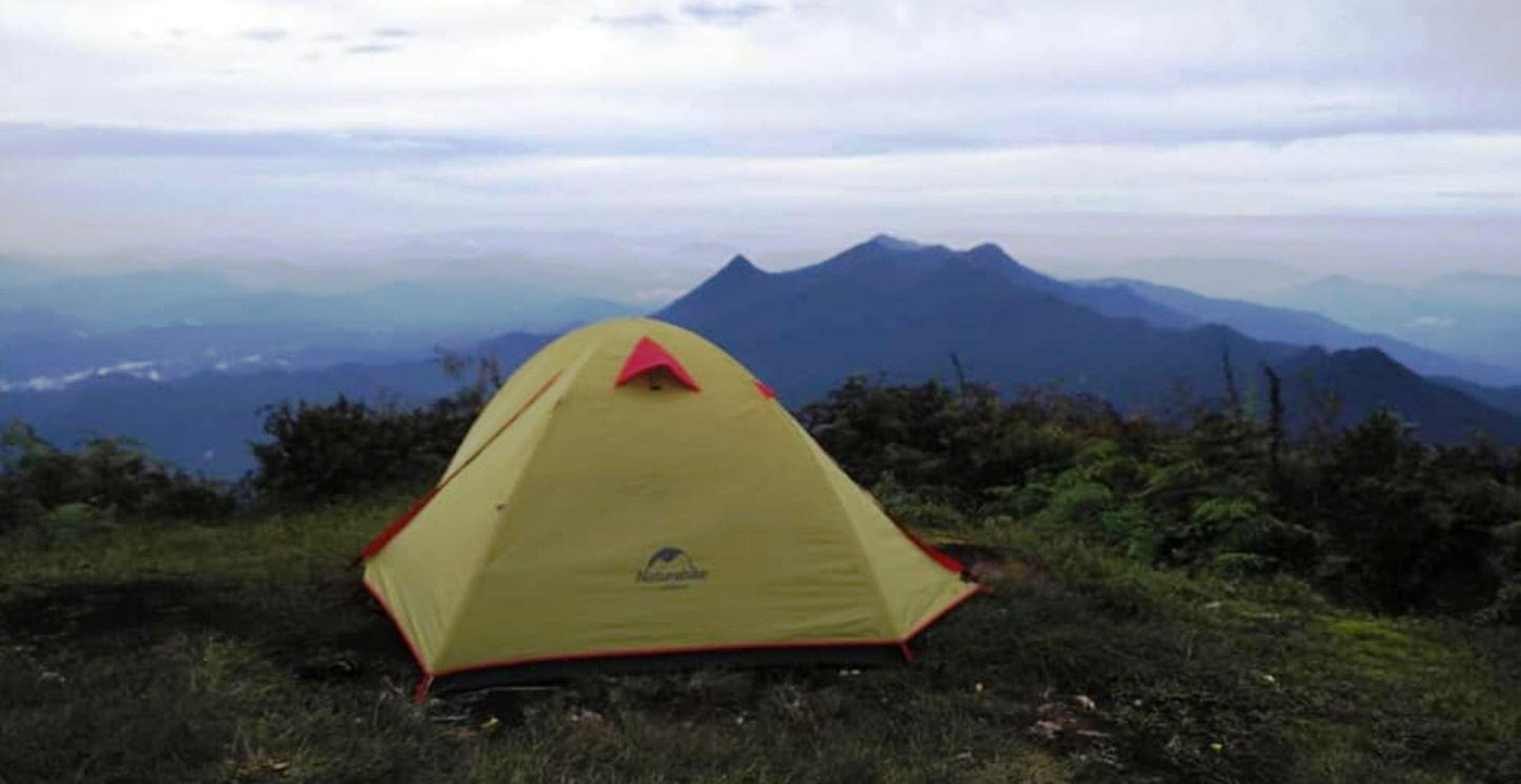 For the time being we do not offer private villas in this region.