Medan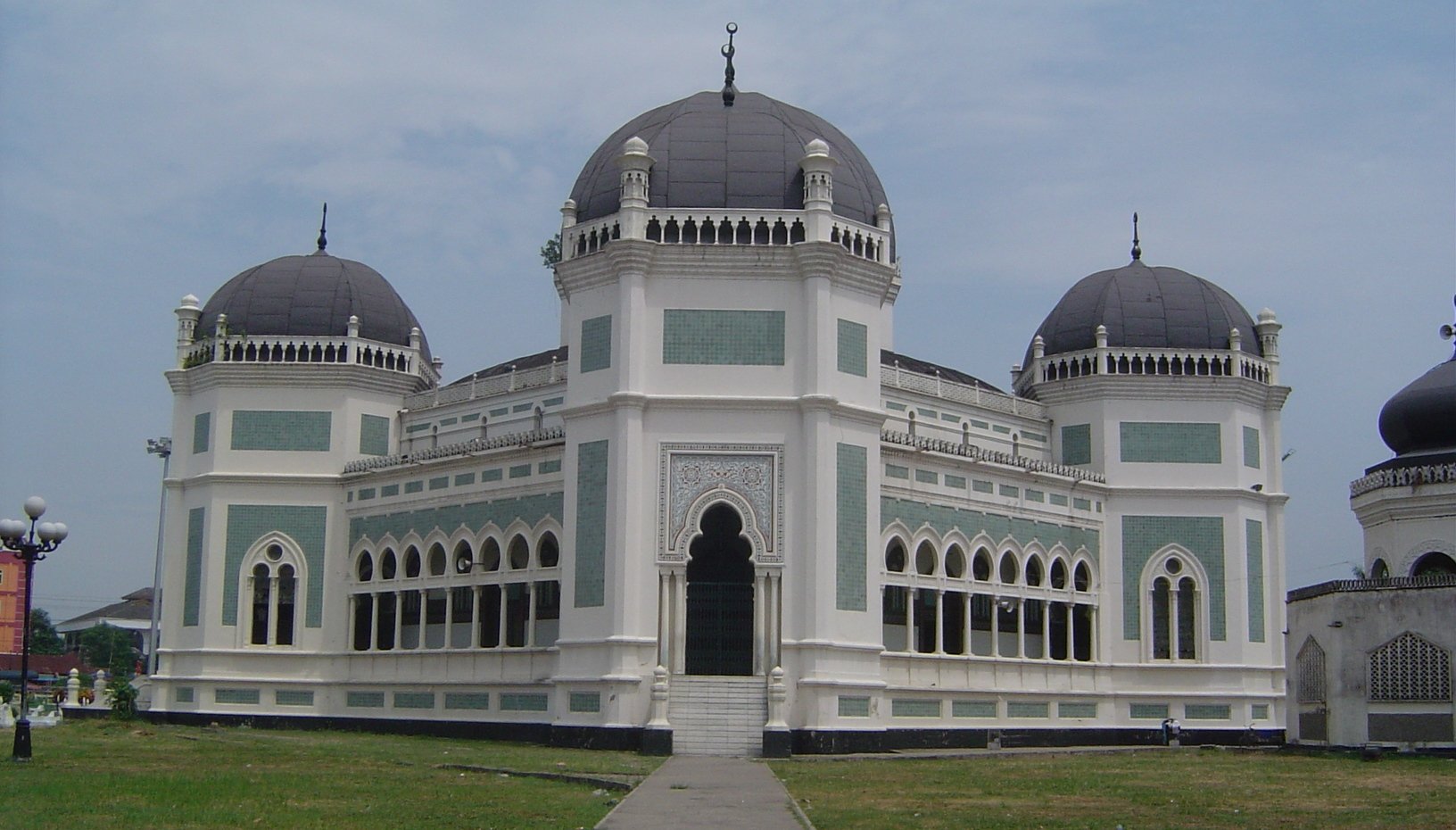 Medan is the capital of the province of North Sumatra and has more than 2.5 million inhabitants. In the Dutch East Indies period there were many plantations outside the city, especially rubber did well. The 1965 book "Rubber" by M.H. Szekely-Lulofs gives a good picture of what the world looked like at the time and how the Netherlands was firmly in control around the Deli river. Later it was mainly the Chinese who attracted trade and power. Now Medan is a modern city, where many old buildings still remind of the colonial period.
For the western tourist, Medan doesn't have much to offer: the Sultan's palace is nice to visit, as is the Chinese temple. Take a look at the great mosque Masjid Raya Al-Mashun, you will be welcomed (outside the services) and shown around.
Our favorite Deli River hotel is located just outside the city, on the Deli River. The accompanying restaurant Omlandia serves delicious Indonesian, Indian and Western dishes. The pecel (kind of gado-gado with delicious sauce) is a must!
In the center there is also a wide choice of hotels, but they still lack the atmosphere. Perhaps the former hotel de Boer, now Grand Inna, will come close.