Reizen

Trips

Voyages

Papua
Papua

Papua, former Irian Jaya and Dutch Nieuw Guinea, has been discovered by only few tourists. Culture and nature are still unspoiled here.
In Central Papua is the immense Lorentz national park with the Puncak Jaya being the highest mountain (more than 5.000 m high) in Indonesia.
The Baliem Valley is perfectly accessible and gives a clear picture of the culture and the customs of its population. Jayapura is in the North the capital city of the province.
Papua has only been part of the Republic of Indonesia since 1963. Until that time it was a Dutch colony.
We organise also nostalgic tours to Sorong, Biak, Manokwari, Jayapura and other former army bases.

Reisadvies
Op 23 februari 2023 heeft het Ministerie van Buitenlandse Zaken het reisadvies voor Papua aangepast:

"De kleurcode van het reisadvies voor de provincies Papoea, Papoea-Hooglanden, Centraal-Papoea en Zuid-Papoea gaat van geel naar oranje. Door gewapende aanvallen en toenemend geweld tussen de onafhankelijkheidsbewegingen en de lokale autoriteiten zijn er in deze gebieden grote veiligheidsrisico's. Reis alleen naar deze provincies als dat strikt noodzakelijk is."

De ongeregeldheden vonden plaats in de hooglanden bij Puncak Jaya, maar het ministerie van Buitenlandse Zaken heeft nu ook andere delen een negatief reisadvies gegeven. Dat betreft onder andere Cendrawasih Bay bij Nabire, Jayapura, de Baliem vallei en het eiland Biak. Navraag bij onze lokale agenten leert dat het daar volkomen rustig is en er geen sprake is van gewapende aanvallen of toenemend geweld. Merapi is in overleg met onder andere de ANVR om het reisadvies voor deze gebieden te laten corrigeren. Vooralsnog is BuZa dat niet van plan. U kunt volgens ons en onze leveranciers nog steeds zonder risico naar de genoemde bestemmingen reizen. Niet alle reisverzekeringen dekken uw reis in die gebieden, ANWB, Unigarant en Allianz geven wél dekking.

Overigens geldt het oranje reisadvies niet voor de provincie West-Papua met onder andere Raja Ampat.
Climate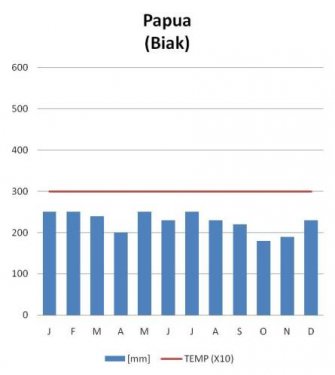 There are no significant seasonal changes on Papua. Regularly showers followed by clearings throughout the year.
In the Baliem Valley situated at a higher altitude it is pleasantly cool, with temperatures from 20 to 25 degrees. Up in the mountains a pullover is not an unnecessary luxury.

Example round trips Papua - Irian Jaya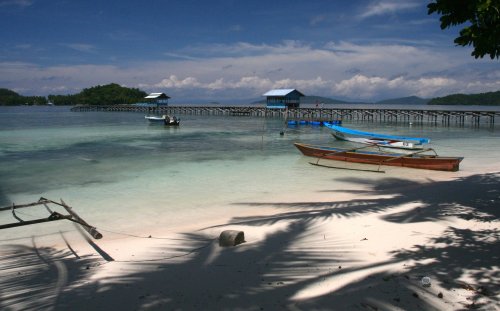 Our example round trips to Papua take you from Amsterdam to the end of the world. You'll meet with the cultures of the Yali-, Lani- en Dani tribes in the Baliem Valley and end your Indonesia round trip in the paradise Raja Ampat.
Our example Papua tours are round trips with a combination of culture, nature and highlights. We'll be happy to adjust these example round trips according to your wishes and to help you build your tailor-made trip.

Voorbeeldreizen

Example trips

Papua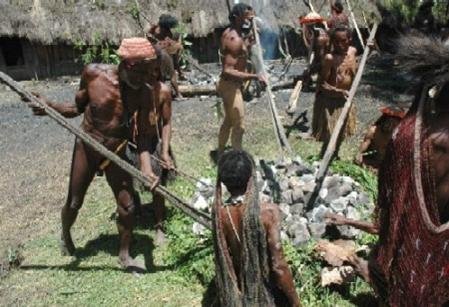 This adventurous and cultural round trip takes you to the tribes in the tribes in the Baliem valley and diving and snorkelling paradise Raja Ampat in Papua (former Dutch New-Guinea). The trip is like travelling some centuries back in a time machine. You'll visit the very traditional Dani and Yali...
meer info
more info
Informations supplémentaires
Group tours Papua

Merapi regularly organizes group tours to Indonesia. At least once a year we also travel in small groups for a Papua round trip around the Baliem Festival. The festival usually takes place in the second week of August. This Papua group tour is like a journey back in time. The 3 traditional tribes from the Baliem valley perform an old-fashioned tribal war, but now with adapted rules.
The Papua group tour can easily be extended with the expedition to the Korowai or a stay in Raja Ampat

Groepsreizen

Group trips

Papua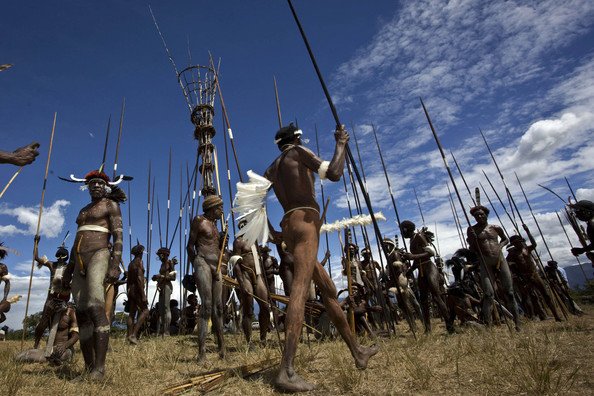 Tour modules round trips Papua - Irian Jaya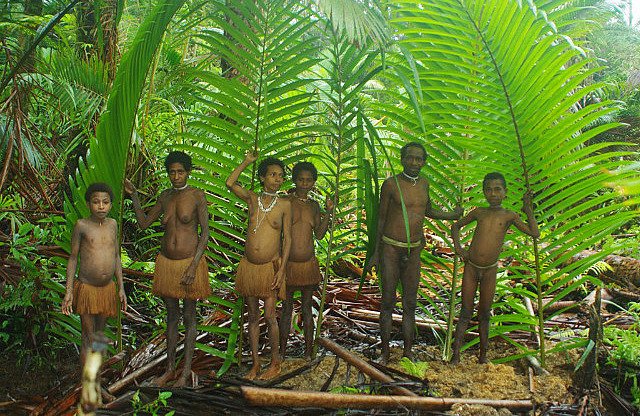 With our Papua tour modules round trips you can put together your own ideal Indonesia round trip. On Papua you can even travel back in time to the Baliem Valley, or deeper into the jungle to the Korowai tribes. But our Papua tour modules to Raja Ampat and Kaimana make your round trip unforgettable. Merapi also provides Papua diving trips to Raja Ampat, Triton bay and the whale sharks near Nabire.
Our Papua tour modules are round trips with a combination of culture, nature and highlights. We'll be happy to adjust these tour modules round trips according to your wishes and to help you build your tailor-made trip.
Bouwstenen

Building blocks

Papua
Accommodaties

Accommodations

Hébergements

Papua
Arfak
Asmat and Agats
Biak
Bintuni (former Steenkool)
Depapre
FakFak
Jayapura
Kaimana
Manokwari
Merauke
Misool
Nabire
Raja Ampat
Sentani
Sorong
Timika
Triton Bay
Wamena
Yenbeser - Raja Ampat
Diving trips Papua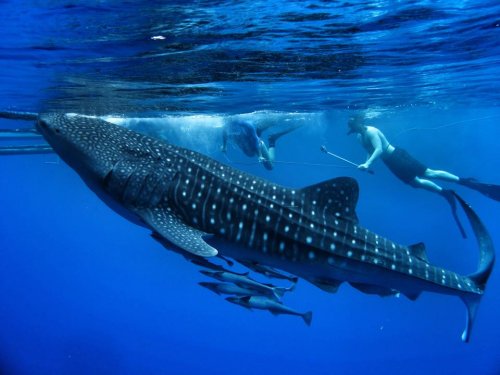 Merapi is The specialist in diving trips to Papua. Besides divers paradise Raja Ampat we also propose Papua diving trips in Biak, Triton Bay near Kaimana and Cendrawasih Bay near Nabire.

Triton Bay is the most neglected diving wonderland in Papua. Besides rest, you'll find so many species of fish and different corals here. On top of that you can dive or snorkel with the whale sharks.

Raja Ampat is a group of islands in West Papua (former Irian Jaya) composed of 610, mainly uninhabited islands. The four biggest islands are Waigeo in the north, Salawati (southwest of the second biggest city in West-Papua, Sorong), Batanta (north of Salawati) and Misool in the southwest. The name Raja Ampat is based on these four islands and literally translated means 'the four kings'.
Raja Ampat is still a rather unknown area in Indonesia, but among divers it is a renowned diving destination. This because Raja Ampat hosts so many different species of fish and fantastic coral reefs, varying from hard to soft corals. The islands themselves are impressive as well with their silent lagoons, crystal white sand and water that varies in colour from bright green to bright blue.

Diving is possible all year long, but from mid-July till mid-September it is more likely to rain and the waves can be higher. The Raja Ampat archipelago is easy to reach via Sorong.

It's a little more difficult to reach Cendrawasih Bay via Nabire, but here you can swim or dive with the whale sharks all year long (except during the week around full moon).

Cruises Papua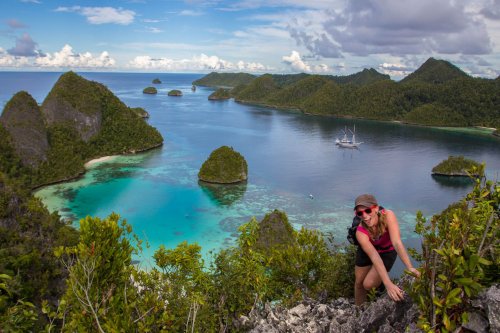 Have you ever thought about a cruise in Indonesia? The island world of Raja Ampat, to the west of Sorong, is not only for divers, but also for hedonists!
On an authentic Buginese schooner you'll enjoy comfort, the relaxing way of travelling and you'll make interesting excursions. While snorkelling you'll discover the beautiful corals and meet with the traditional cultures on the many islands.

Merapi organises the luxury cruises on the Ombak Putih and the Katharina.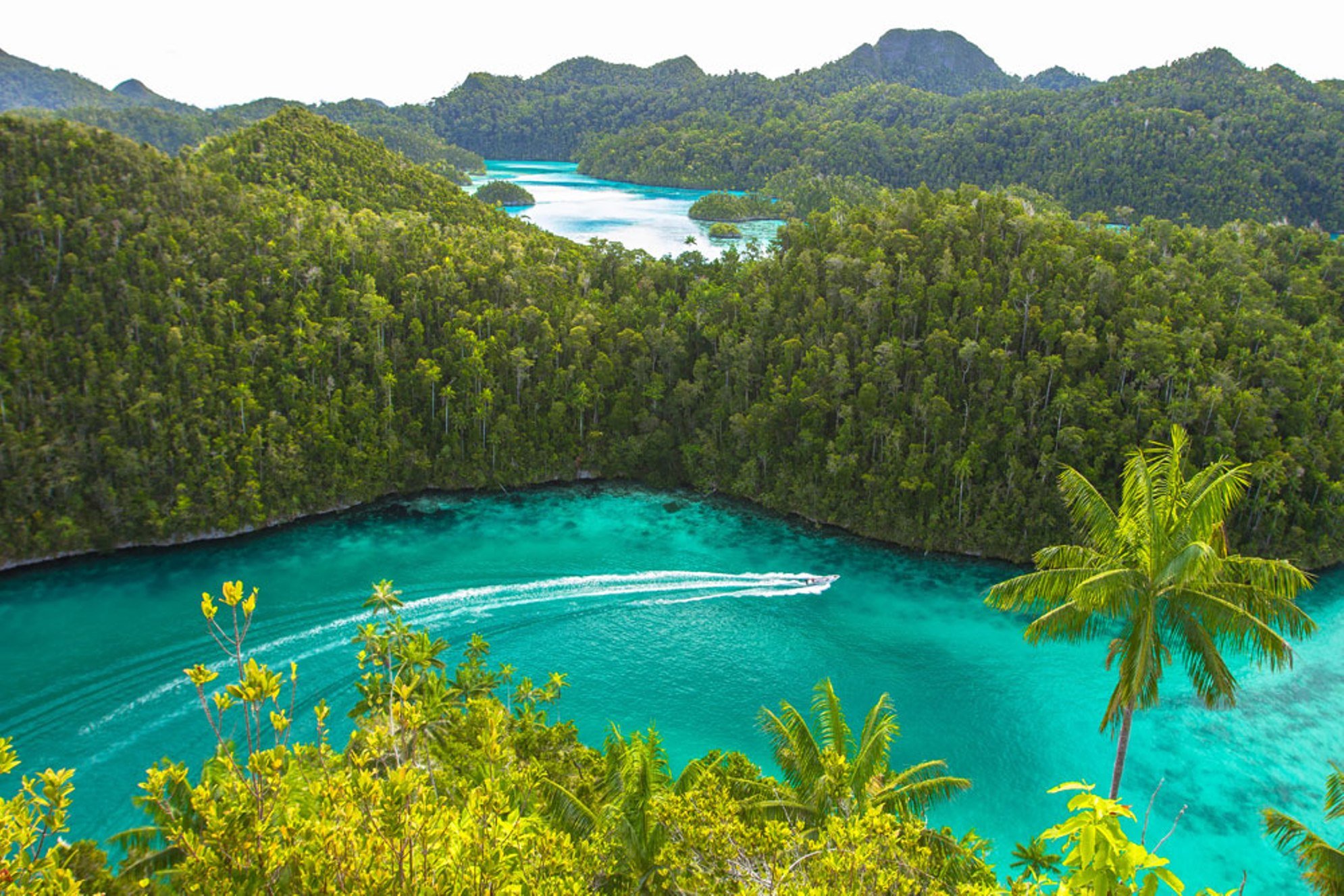 One of the most noteworthy ecological niches on the planet, with views among the most stunning that you are likely to behold in a lifetime, the Raja Ampat archipelago is a region characterised by rugged and steep limestone coastlines covered with virgin rainforest extending right down to the water's...
meer info
more info
Informations supplémentaires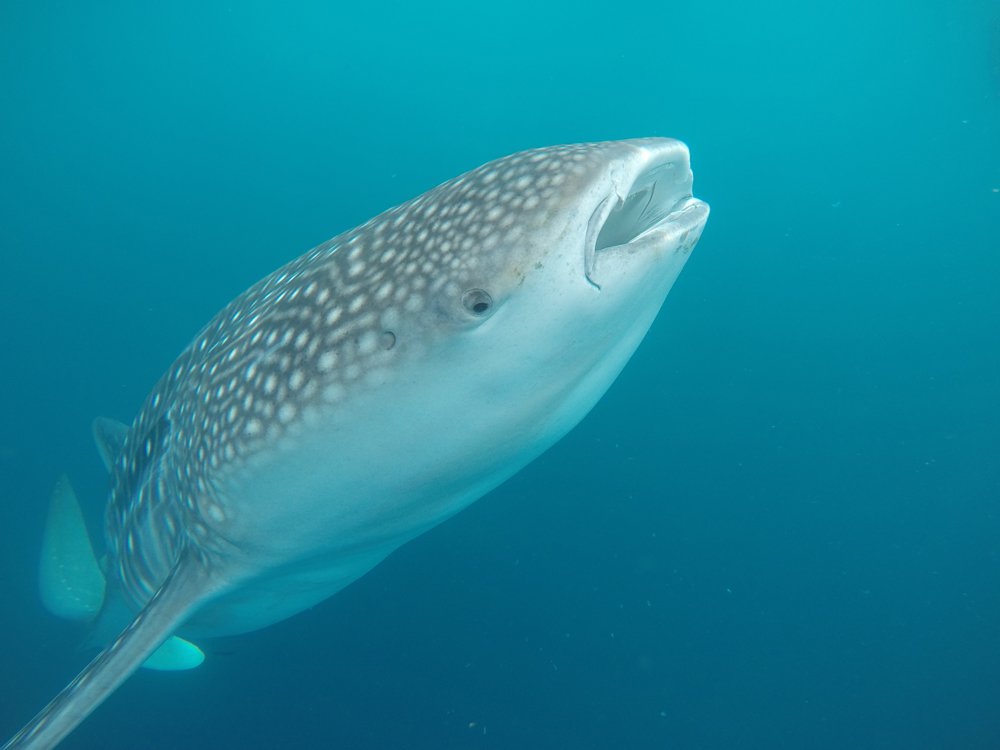 Cruising Raja Ampat must rate as one of life's most beautiful experiences in the world. This exciting expert-led cruise follows in the footsteps of British naturalist and explorer, Alfred Russel Wallace. Wallace's observations of the marked zoological differences across a narrow strait between the i...
meer info
more info
Informations supplémentaires
Liveaboards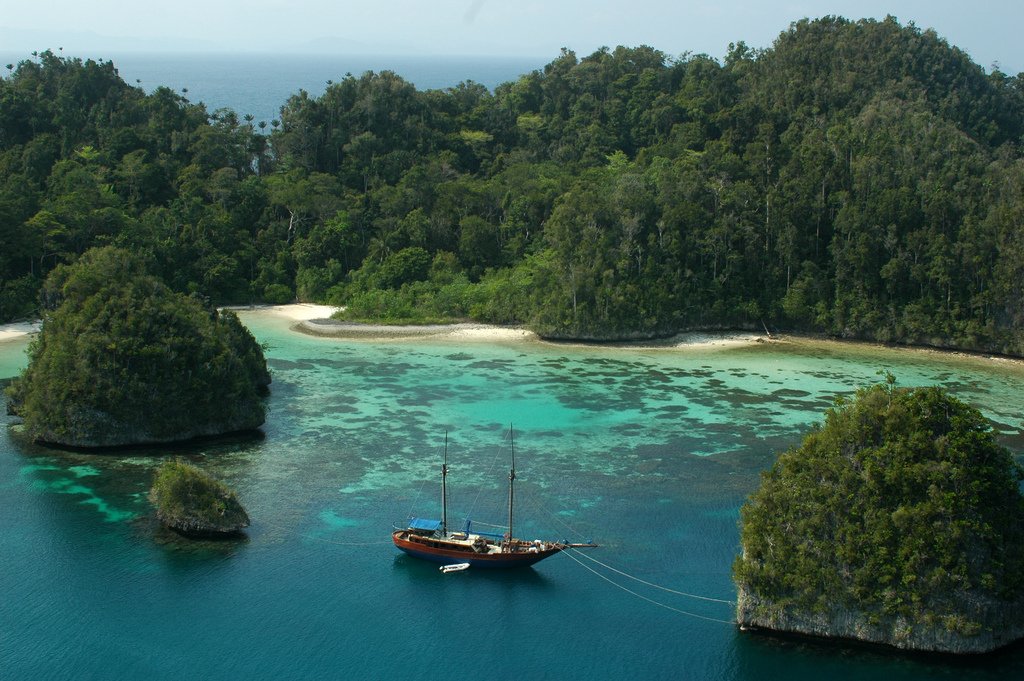 Liveaboards can be found in Papua's waters all year round, but most of them are found between October and April.
The majority of the fleet sails in the northern part of Raja Ampat near Dampier Strait and the Fam Islands. Misool, in the south of Raja Ampat, is also a favorite destination. Most liveaboards in Raja Ampat have Sorong as a pick-up point, some other liveaboards start from Waisai.
Some of the ships also make trips to Triton Bay and Cendrawasih Bay, where you can tick the whale sharks off your bucket list. Haven't you seen the hammerhead sharks yet? Then take a liveaboard from Sorong to the Banda archipelago!
Private villas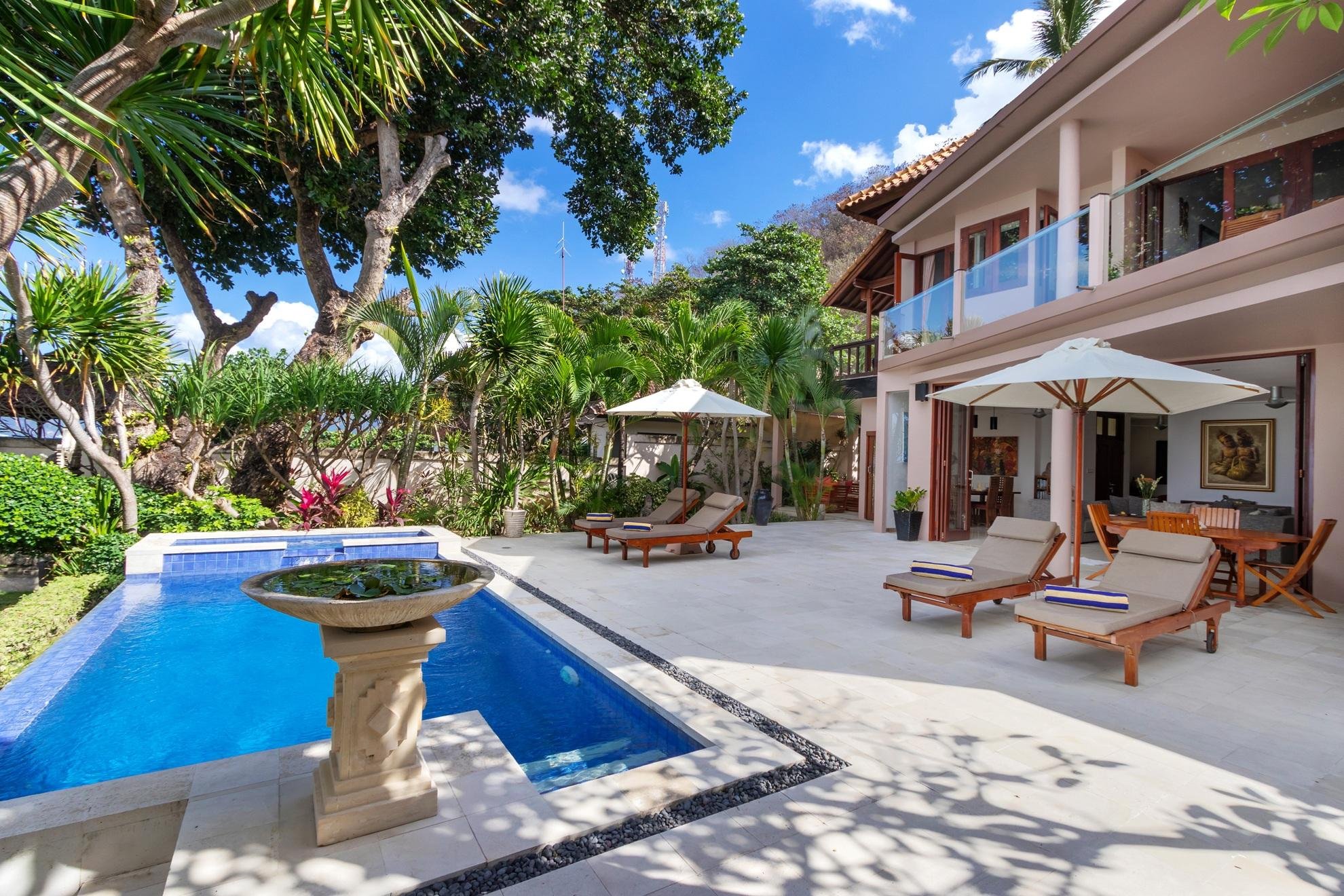 For the time being we do not offer private villas in this region.