Sorong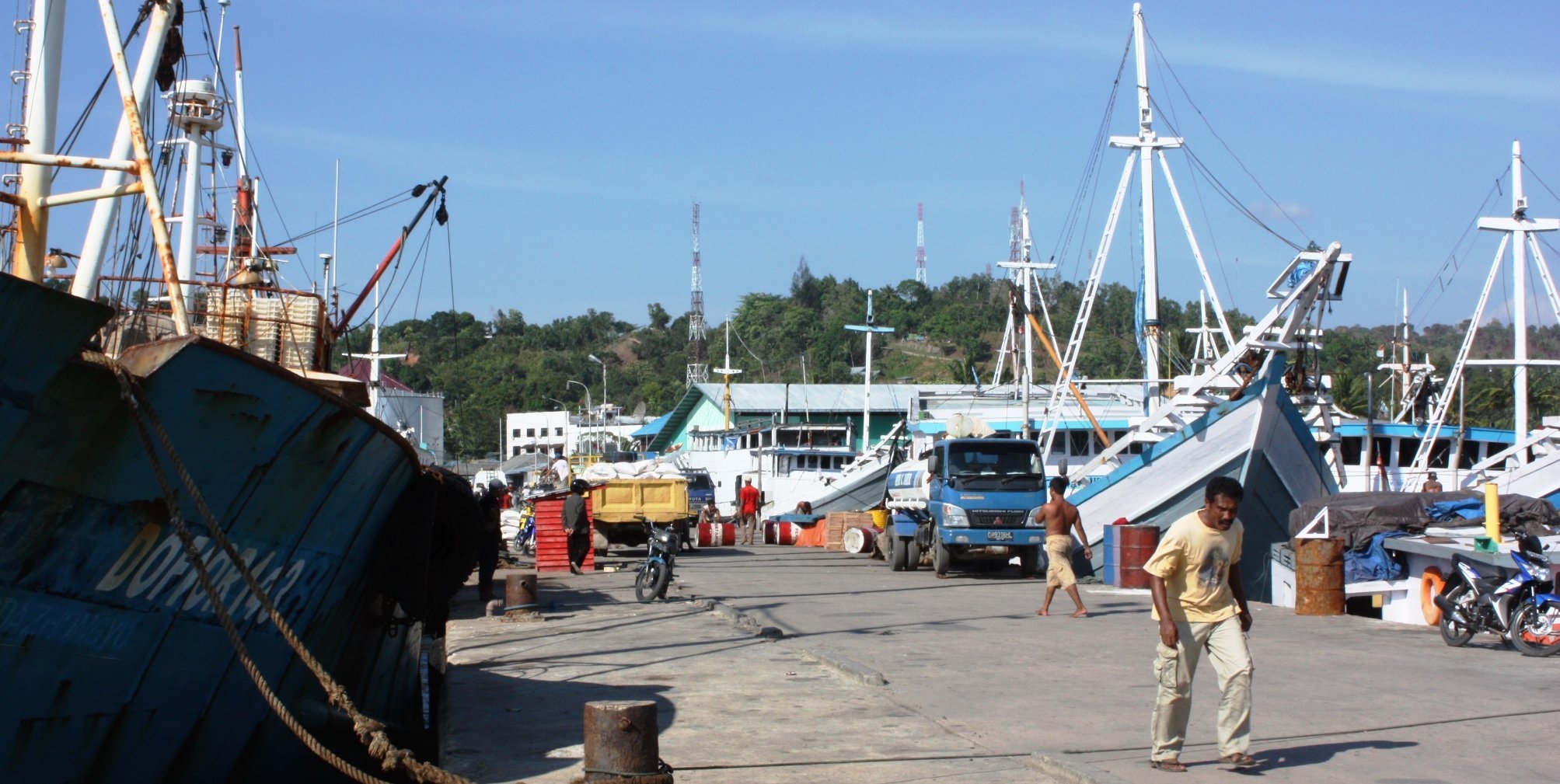 Sorong is the westernmost city on the island of New Guinea. The city is located on the Sele Strait of the Pacific Ocean on the Vogelkop Peninsula. It is the base for trips to the Raja Ampat Islands.
Two hours' drive south of Sorong is the rainforest in the Klasow valley with all kinds of strange birds. You will find different types of Paradise birds and the endemic Cassoway, a peacock or smaller ostrich species.
Sorong is the logistical center of the oil and gas industry around West Papua, which manifests itself in growing wealth and economic prosperity. The city has over 50,000 inhabitants, making it one of the larger cities of Papua. Most of the inhabitants are transmigrants from Sulawesi, Java and other islands.
Directly off the coast is the island of Jefman, which until 2012 had the airport of Sorong. The new airport has daily connections with Jakarta, Makassar, Manado, Ambon and several cities in Papua, among others.
Sites to see
The city has a nice beach promenade and some historical buildings dating from the Dutch oil period. It's a city full of contrasts. The following sights are close to the city:
Cape Cassuwary: 3 km from Sorong, beach with coralreefs;
Crocodile island, 500 metre out of the beach;
The island Kafiau;
The island Matan;
The hot springs of Klaijili, 60 km from Sorong;
A protected forest area, 15 km from Sorong;
Sorong is the most important gateway for trips to the nearby Raja Ampat-islands and the coralreefs of the Coral Triangle.
(source: Wikipedia)