Asmat and Agats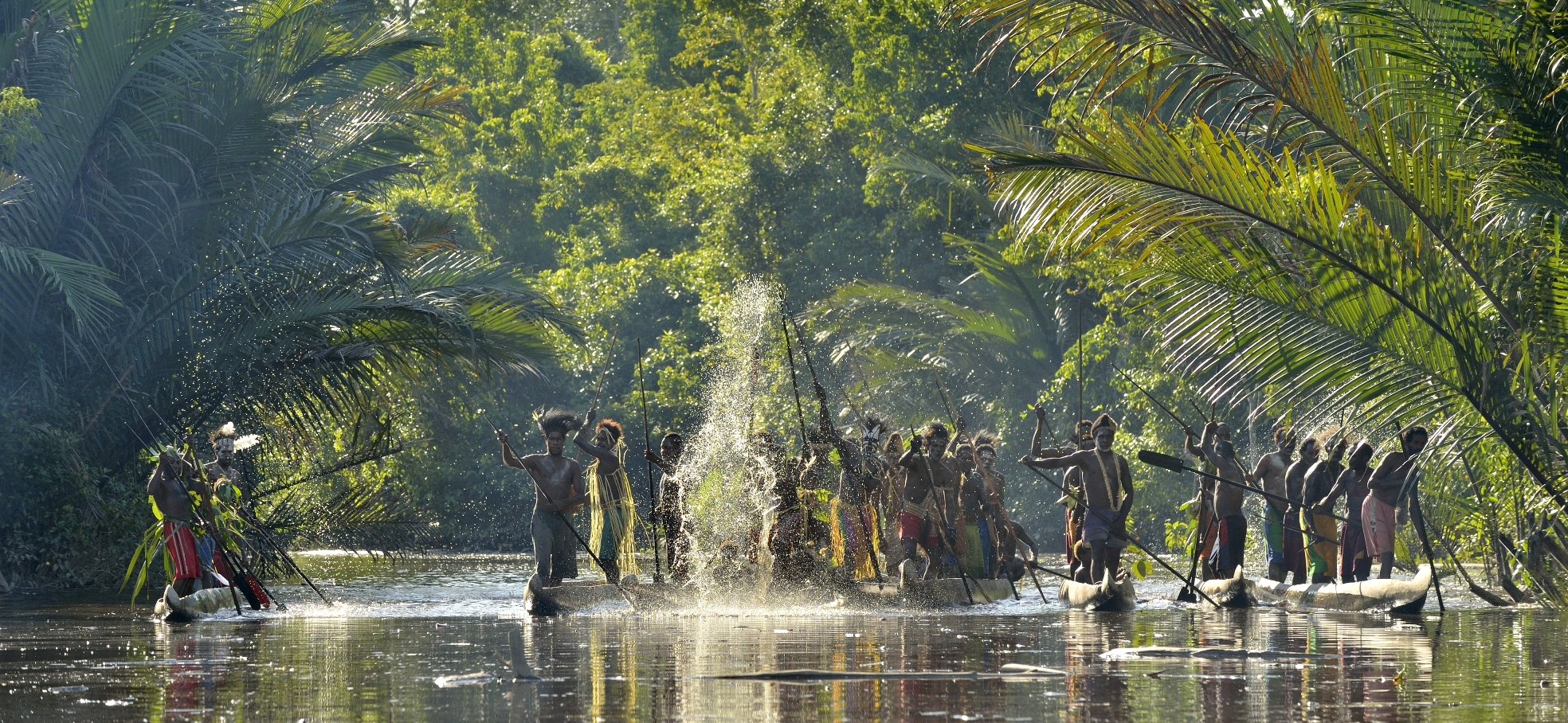 Agats is a small town in Papua on the Arafura sea. It is one of the few accessible places where the Asmat tribe lives. Accessible might not be the right word: Ewer's airstrip, 45 minutes by boat, has irregular flights to Timika.
From Agats you can take motorized canoes up the rivers to the Asmat villages. The Asmat tribes often live in primitive longhouses in the mangrove forests along the water. In the past, until about 1960, they were headhunters. Like the Korowai, they mainly live on the sago palm, hunting and fishing. Since receiving Western tourists, they also earn some rupias by selling beautifully painted carvings. In Agats itself there is a small museum dedicated to the wood carving.
Tourists are received (for a fee, of course) as if they were possible enemies. At war strength, the Asmat paddle to you with canoes and a broad smile. Tourists spend the night in the small settlements at the homes of the locals.
From Agats it is also possible to sail up the river towards the Korowai tribes.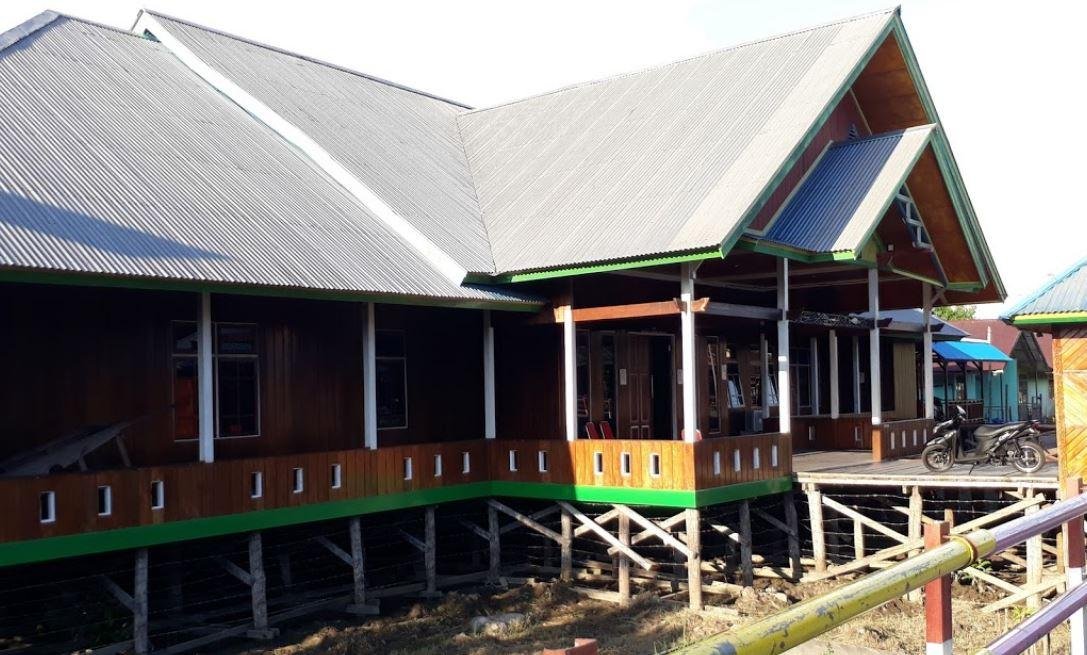 Eenvoudig hotel in Agats met privé badkamer. ... meer infomore infoinformations supplémentaires