Jayapura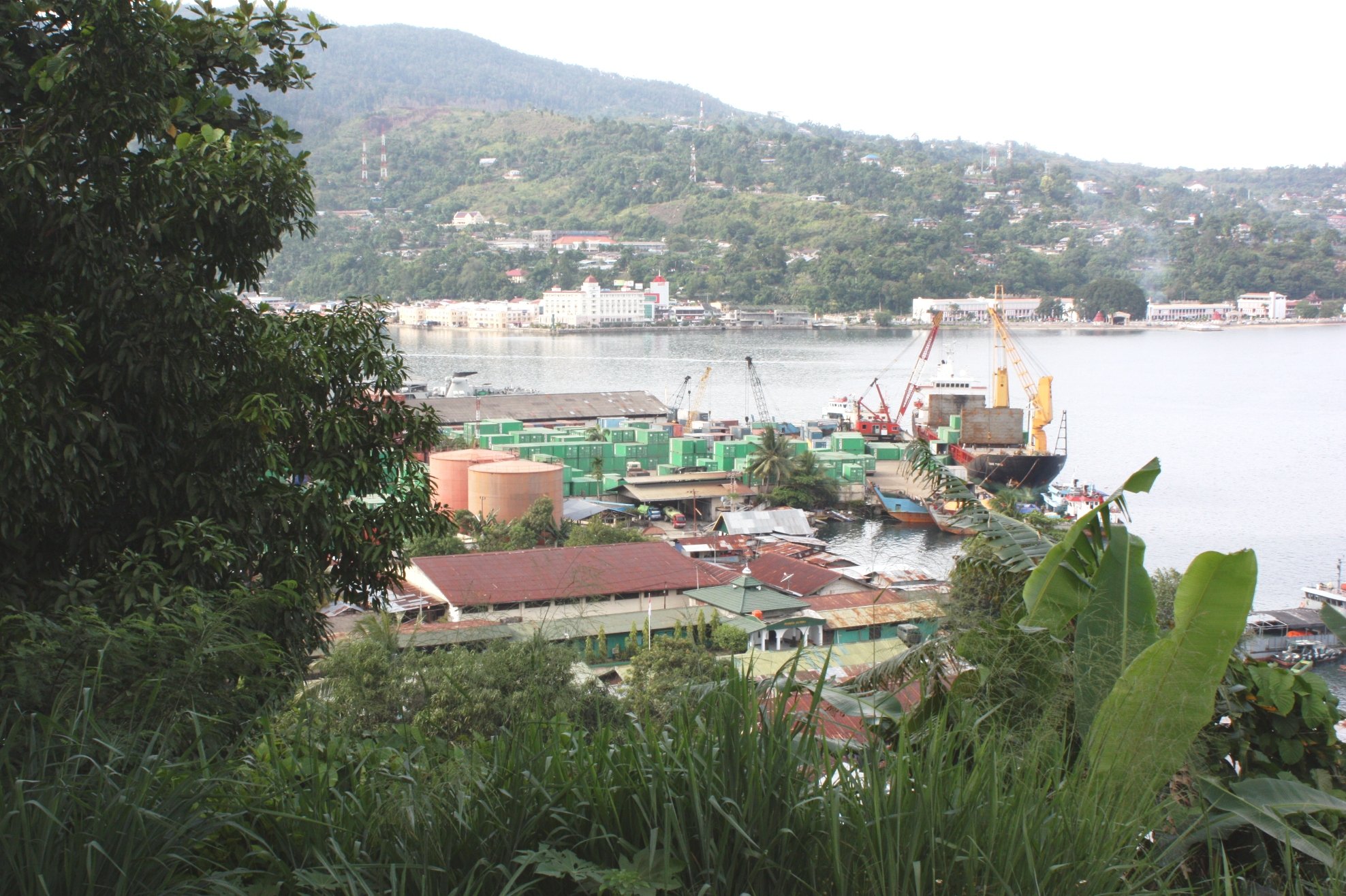 Jayapura is the capital of the Papua province. Because of its location between mountains, the city is divided into different "pieces". You have the city itself with the old Kloofkamp district, and further in the area the "districts" Hamadi, Enterop, Kota Raja, Abepura, Dok2 to Dok9, APO (American Post Office).
Jayapura Airport is 25 kilometers away at Sentani Er. There are several flights a day, including to Jakarta, Makassar and Denpasar and to many small destinations in Papua, including the Baliem Valley.
History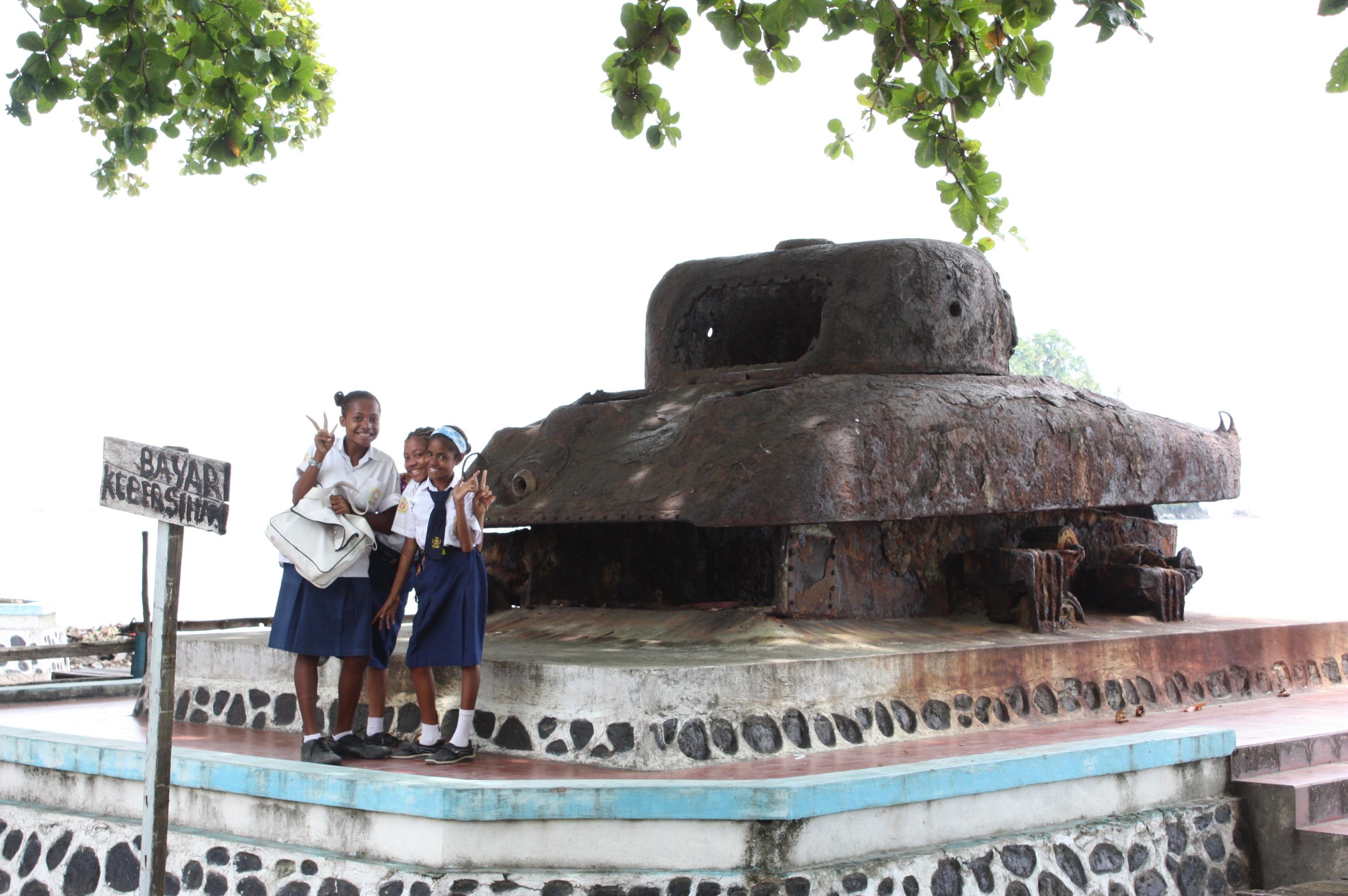 The city was founded as Hollandia after having determined the border between England and the Netherlands,that runs midway across the island New Guinea. The Dutch founded Merauke close to the border in the south and, as said, Hollandia in the north.This to restrain possible expansionism of the English.
Later, after that Dutch Nieuw Guinea was incorporated into Indonesia, the city was shortly named Soekarnopoera, and then renamed Jayapura.
During the Second World War the city was the headquarter of The American Army and several things remind of this. The district APO for example, which stands for American Post Office. Here was once the post office of the American army. The beach north of the city is called Base G. And on the hills you can still find aircraft wrecks.
(Source: Wikitravel)
Things to see
On the way to Jayapura airport is Museum Negeri. In the museum you can learn a lot about the different tribes in Papua. There are beautiful objects on display.
Gedung Loka Budaya Museum is located on the grounds of Cendrawasih University in Abepura, a kind of suburb of Jayapura. The museum has a wonderful exhibition of objects from Irian Jaya. A large part comes from the Asmat area.
There are a few beautiful beaches close to Jayapura. Hamadi Beach, where Allied forces landed in WWII, is about 15 minutes from Jayapura by bemo. The beach is located near a busy inhabited area and is very busy. The Base G beach, which owes its name to Mac Arthur who had his headquarters here, is a nicer beach. This beach is also not far from Jayapura and can also be reached by bemo.
Lake Sentani is 40 kilometers from Jayapura, see Sentani.
Accommodaties
Accommodations
Hébergements
Jayapura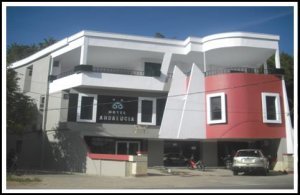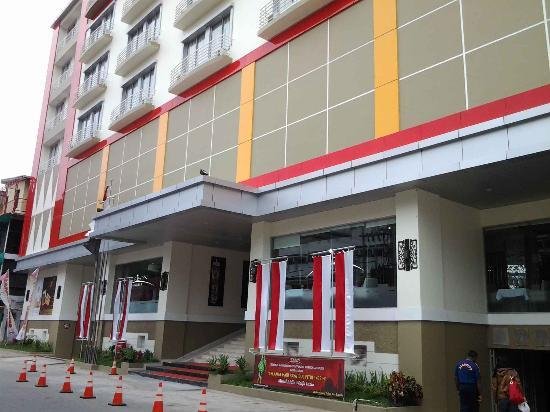 Horison Jayapura is located in the business center of Jayapura City, a 15-minute drive from Abepura Mall and Hola Plaza. It features a business centre, restaurant and free Wi-Fi in public areas.

It is a 5-minute drive from Jayapura Seaport and a 40-minute drive from Sentani Airport.

The modern... meer infomore infoinformations supplémentaires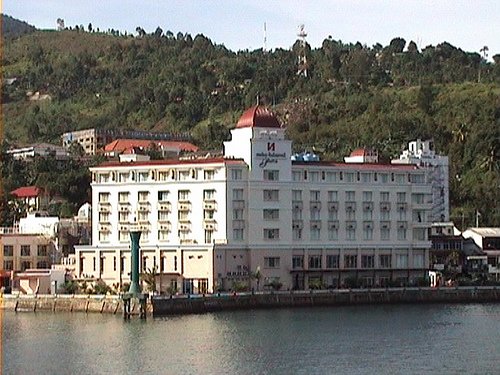 Swissbell Jayapura is the first international 4* hotel, situated in the centre of the capital city of Papua. It has a Business centre, 4 meeting rooms, a ballroom, swimming pool, fitness centre, 'Cartenz Swiss Café and a restaurant.... meer infomore infoinformations supplémentaires