Raja Ampat

Raja Ampat is an archipelago in West Papua (former Irian Jaya) and consists of 610, mostly uninhabited islands. The four largest islands are Waigeo in the north, Salawati (southwest of Sorong), Batanta (north of Salawati) and Misool in the southwest. The name Raja Ampat is also based on these four islands and literally translated means "the four kings".
Raja Ampat is a relatively unknown area in Indonesia, but this destination is well known among divers. This is due to the wide range of various fish species and fantastic coral reefs, varying from hard to soft coral. But the islands themselves are also impressive. The Raja Ampat Islands have quiet lagoons with crystal white sand and water that varies from bright green to bright blue.
Diving is especially popular in the Dampier Strait. Here you will find numerous dive spots with an incredible amount of coral and fish. Cape Kri, Blue Magic and Manta Point are real eye-catchers.
Misool is also loved for its wide variety of fish and coral.
Raja Ampat is open all year round, but from mid-July to mid-September you are more likely to experience rain and high waves. Misool is closed between mid-June and mid-September.
Raja Ampat has dozens of dive resorts and homestays. The homestays often use local diving schools, such as the Arborek dive shop. The more luxurious diving resorts offer not only more comfort, but also more safety. Sorido Bay resort, Raja Ampat Biodiversity and Papua Explorers are our favorites in the Dampier Strait, Papua Paradise Eco resort off Batanta Island. The Scuba Republic is an excellent middle class resort.
A fast public ferry runs twice a day between Sorong and Waisai on Waigeo Island. Waigeo also has an airport with a daily flight to Sorong.
Liveaboards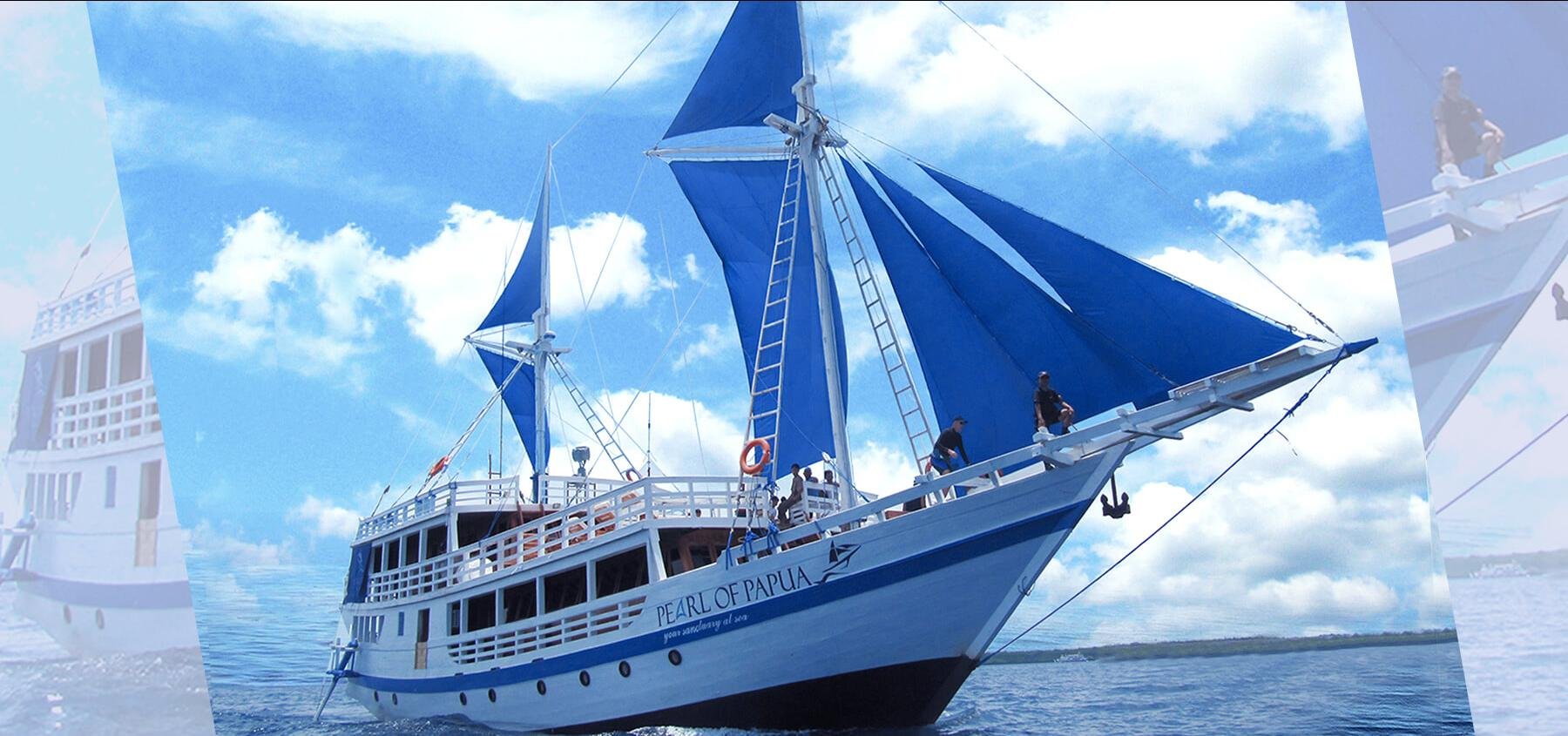 Liveaboards usually offer weeklong dive cruises in northern Raja Ampat (Dampier Strait and the northern Wajag karst islands. Longer, often 10-day trips also cover the southern part around Misool. Most liveaboards operate Raja Ampat cruises between September and March April, then dock and sail in the waters around Komodo for the summer season.
Video Raja Ampat snorkel cruise