Tour module round trip 6 days adventurous Papua - Kaimana and Triton Bay
This tour module round trip takes you to Kaimana in West Papua (former Dutch New-Guinea).

It's a trip with a lot of inconvenience, but above all wonderful snorkelling spots, swimming with whale sharks, overwhelming nature, sweet local people, historic petroglyphs and dancing birds of Paradise.
You'll spend a few nights at local people's homes or modest guesthouses. With a speedboat you sail through Bicari bay, Triton bay and Ibis strait. Everywhere plenty of time to enjoy the white sandy beaches and the beautiful corals.

From November to the end of April the wind is alright and the sea calm. Between May and October the wind comes from the south-east and we don't recommend this tour module. The sea can be very rough then.

What to take with you:
Your own snorkel mask, sheet bags or sarongs to sleep under at the homestays/cottages and of course sunscreen. We've hardly seen any mosquitoes.
Richtprijzen
Richtprijs € 1.345 per persoon bij deelname 2 personen


Included:
•Overnight stays with breakfast, lunch and dinner
•Transfers
•English speaking guide

Not included:
•Intercontinental and domestic flights
•Optional excursions
•Tips and personal expenses
•Travel and cancellation insurances
•Booking fee and contribution Calamiteitenfonds €30 per booking
•SGR contribution € 5 per person
•CO2 compensation € 22 per person

Dag 1 Arrival Kaimana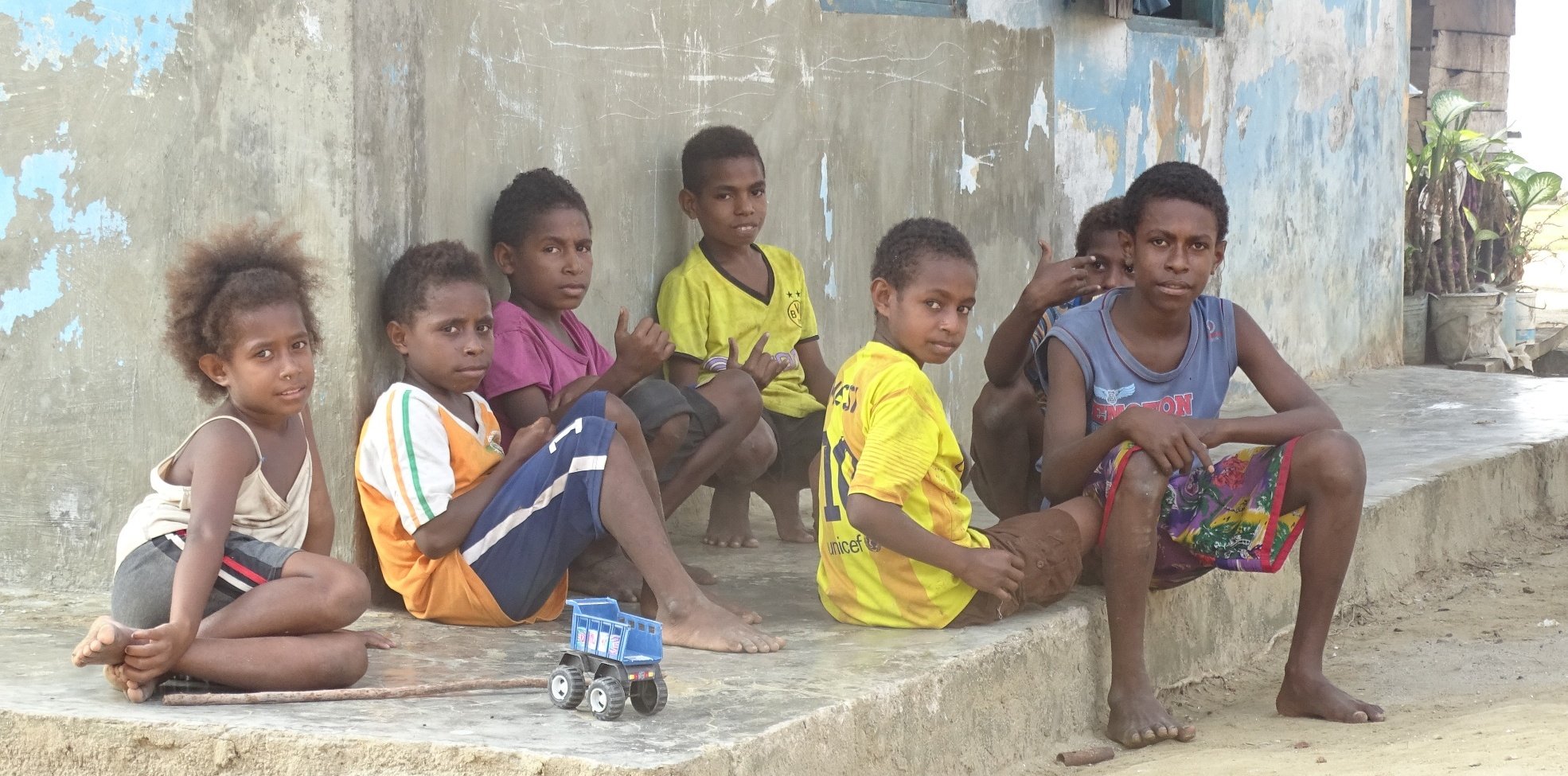 After your arrival at the airport your driver and guide take you to recently build Grand Papua hotel Kaimana where they help you to check in. Together with your guide we're going out this afternoon. After a delicious Ikan kakap bakar (grilled red snapper) we make a short city tour (Kaimana is not very big, but there is a nice old part) and then continue to the village Tanggaromi, a good half hour drive. It's a central small portal village where the inhabitants of the hinterland sell their fish and vegetables or go ashore to drive to Kaimana. We have a nice walk through the village and are everywhere allowed to make pictures of the striking Papua faces. Dinner at your own expense at the hotel.
Dag 2 To Sisir and Froma Jaya, warm welcome and Birds of Paradise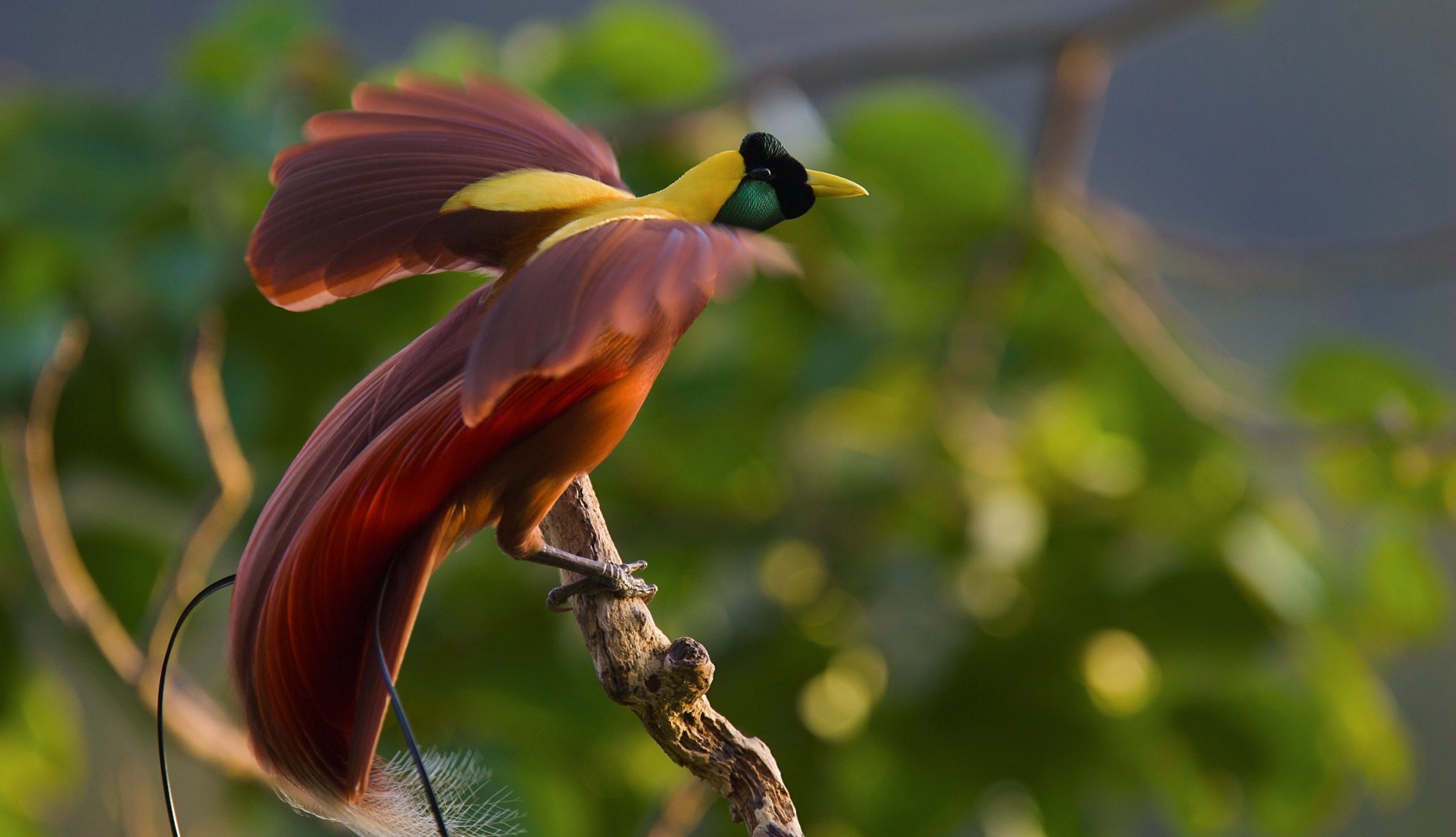 After breakfast we drive from Kaimana in a good one hour and a half to the coastal village Sisir on the Bicari Bay. After a lazy walk through the village we step in our speedboat. We cross the Bay and get a warm welcome in the fishing village Froma Jaya. They do a welcome-dance for you and around sunset we go into the woods and uphill to see the birds of Paradise dancing. We spend the night in a very primitive local homestay. For the early birds among you it's possible to watch the birds of Paradise once again around sunset.
Dag 3 Whale sharks

After breakfast we say goodbye to our host and hostess and sail out of the Bicari bay into the direction of Maimai. In Afura strait we'll see the traditional fishing platforms and here we're going to look for whale sharks. Eager for small fish they're never far from the platforms. The whale shark is the biggest fish in the world. With a length of 8 up to 15m they are really impressive, especially under water! Whale sharks are totally harmless to humans. Their favourite food is plankton and small fish. We take plenty of time to swim or snorkel with the animals. After that we continue our trip to Maimai, where we can relax on the beach or go snorkelling to admire the colourful tropical fish and coral. By nightfall the crew will cook a delicious meal. Overnight stay in the very modest cabins of the Maimai guesthouse.
Dag 4 Through Iris Strait, snorkelling and therapy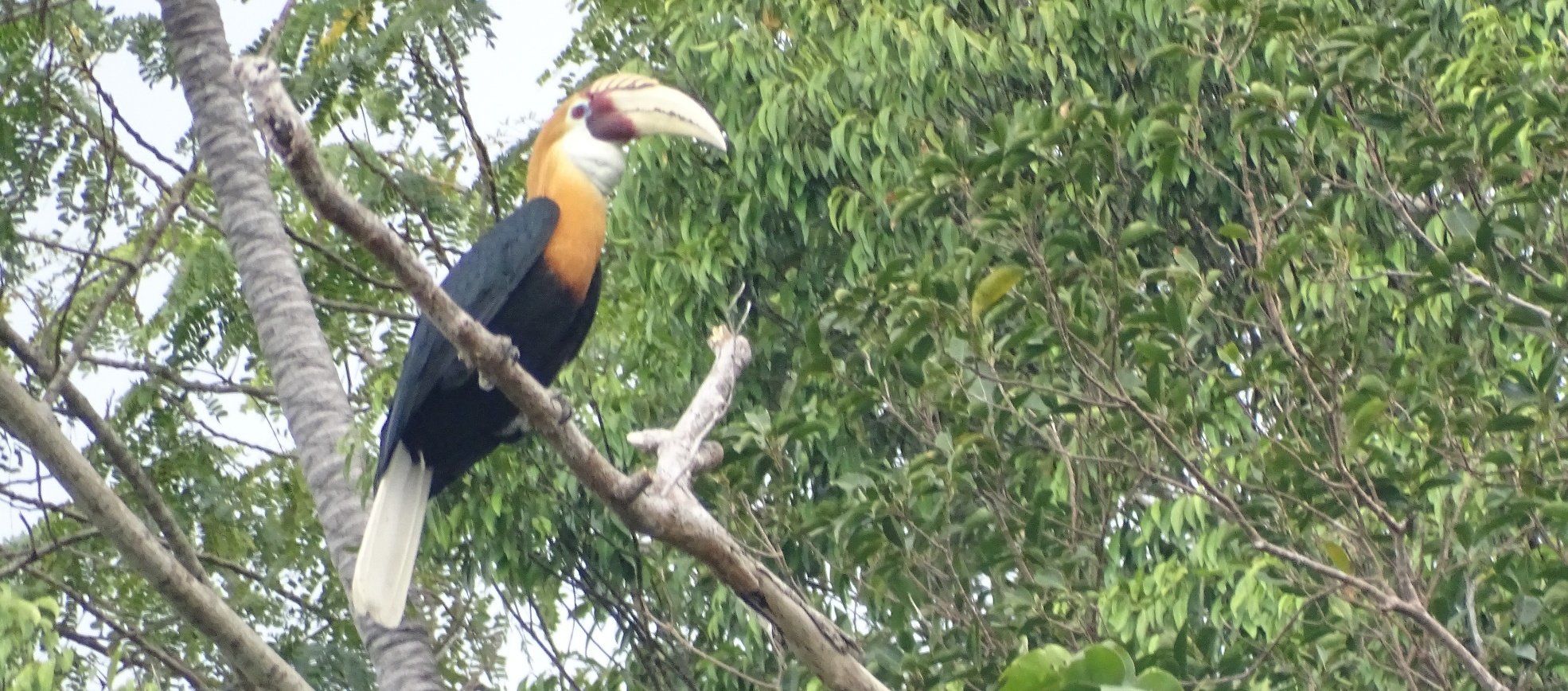 This morning we've quite a journey ahead of us. From Maimai to Iris Strait is at least two hours by boat. But it's far from boring, there is always something to see: centuries-old petroglyphs, flying fish, possibly some playing dolphins and lots and lots of birds. You will certainly see Hornbills…. We sail to the island Little Komodo to snorkel. We have lunch on Pink beach. Then we continue to Vuta where we can have a 'red-shrimp therapy'. Shrimps that nibble your toes and feet and give you a nice fresh and clean skin… Overnight stay in a homestay on the island Aiduma.
Dag 5 Triton bay and Karst islands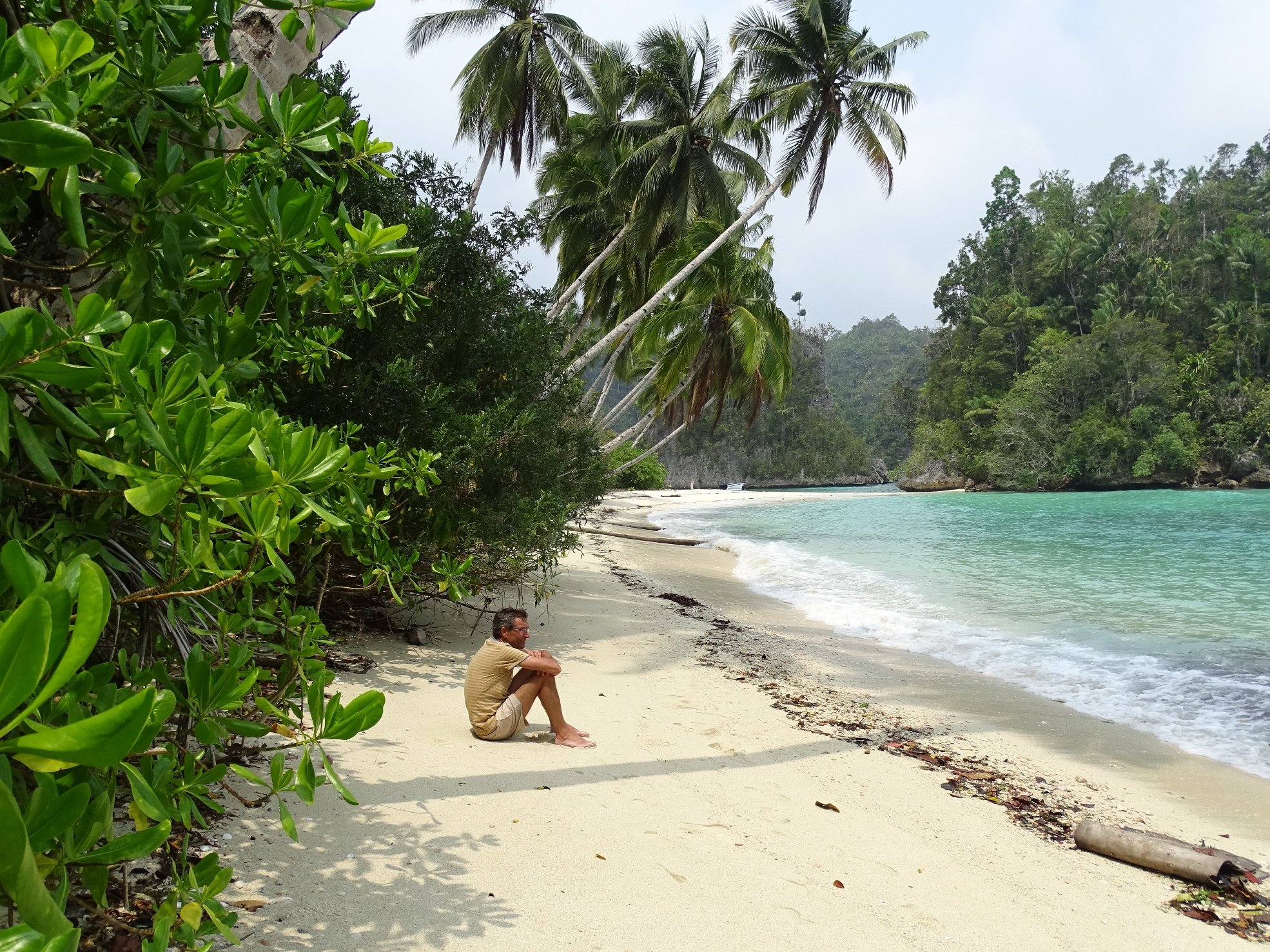 After breakfast we sail into Triton bay. If people are interested in some Dutch history we can sail on to Lobo to visit Fort du Bus. A monument to remember that in this place the Netherlands occupied the Dutch New Guinea. This little trip takes two good hours.. Otherwise we'll sail directly to the Karst islands. Here rock formations like mushrooms raise out of the turquoise water. A beautiful snorkelling spot. We stop at the white sand beach of Erwun beach. After lunch we sail to Kaimana. There you spend the night in a real hotel again.
Dag 6 Good-bye Kaimana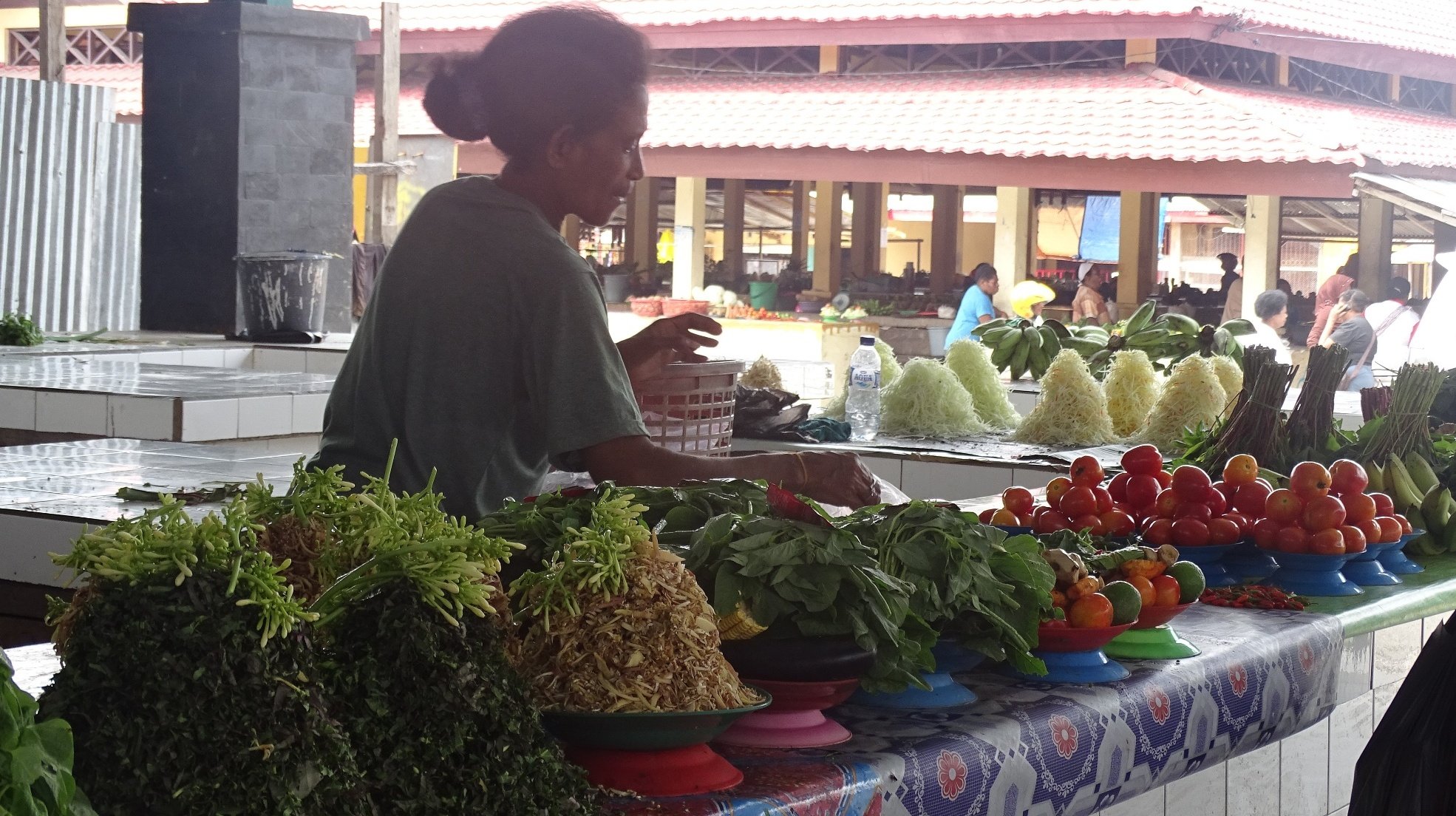 After breakfast you check out and your driver takes you to the airport for your departure.
Grand Papua hotel Kaimana
The new (2015) Grand Papua hotel Kaimana is about 10 minutes from the town. During our visit the hotel was not completely ready, but it promises to be a nice hotel. Rooms on the first and second floor are spacious and comfortable and have air conditioning, hot running water, a safe, minibar and kettle. meer info more info Informations supplémentaires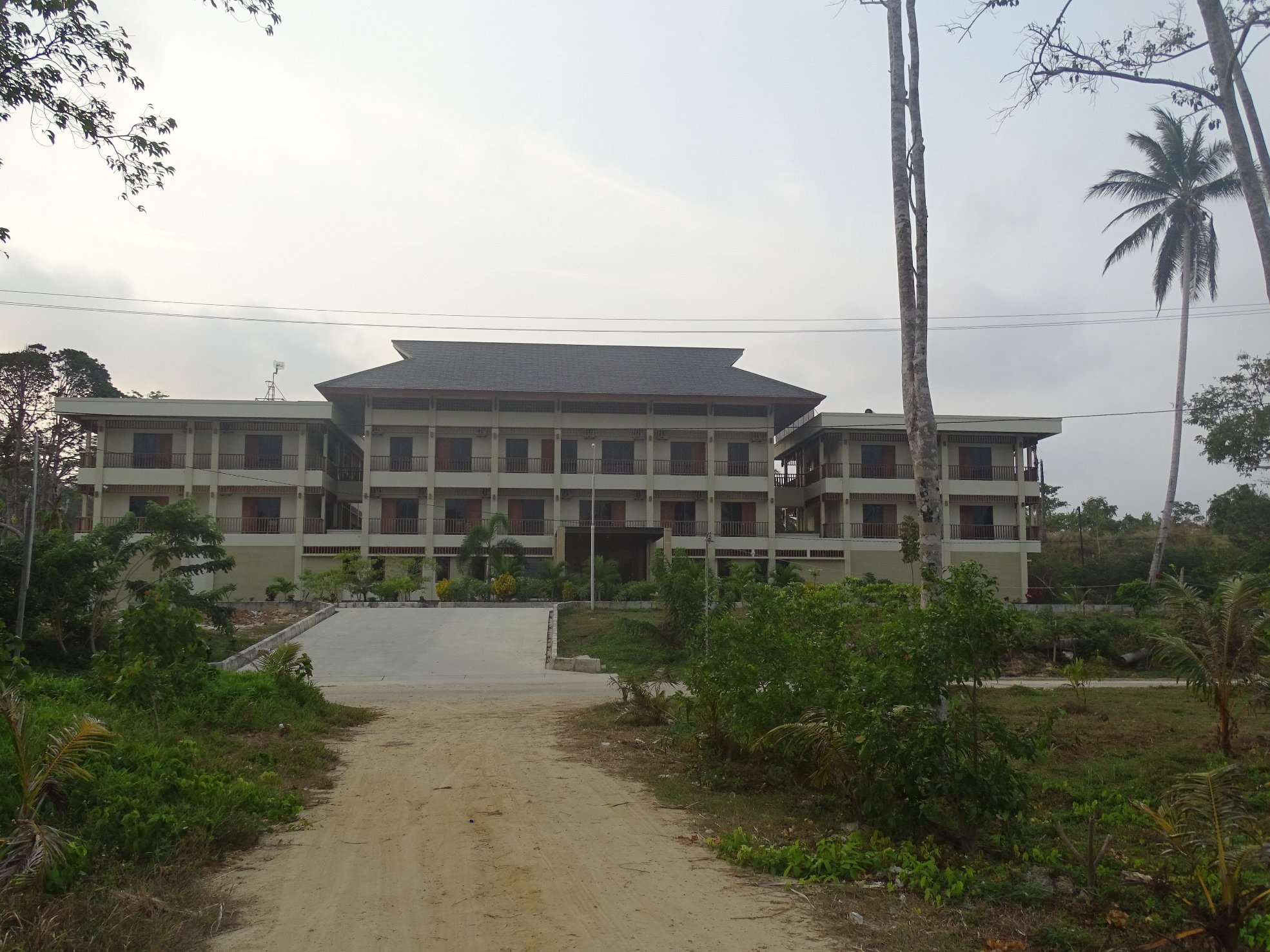 Kaimana
Kaimana
Kaimana is a pleasant little town with an atmosphere of bygone Dutch times. In 1962 the last Dutch soldiers left Kaimana, after the Netherlands had handed over New Guinea to the United Nations.

In the area you will find ancient petroglyphs in beautiful nature. These are best admired in Bicari Bay, half an hour by boat from Kaimana.
Nature around Sebakar bay is also unsurpassed. You will find colorful butterflies, orchids, coral reefs and birds of paradise.

Divers will of course go to the Triton Bay divers resort. The resort is located on Aiduma Island, about 2 hours by boat from Kaimana. The Triton bay has an underwater world that is comparable to that of Raja Ampat. Without mantas, yes, but with the whale sharks. More than 30 dive sites are now known in and around Triton Bay. You can choose 2 or 3 dives per day (total 10 or 15 dives).
Once a week the Triton Bay various visits to the whale sharks, within an hour by boat.
Various excursions can be made from the resort to, for example, the Karst islands, Sisir or Froma Jaya, where birds of paradise can be admired around sunrise and sunset.

Tourism is still in its infancy in Kaimana, but for those who do not expect luxury, Kaimana offers plenty of pleasant surprises. The best time for Kaimana and Triton Bay is from November to May.

Kaimana is not the easiest place to get to. Airlines regularly change their flight schedules. In 2020 there will be daily connections with Sorong and several times a week to Manokwari.