Sentani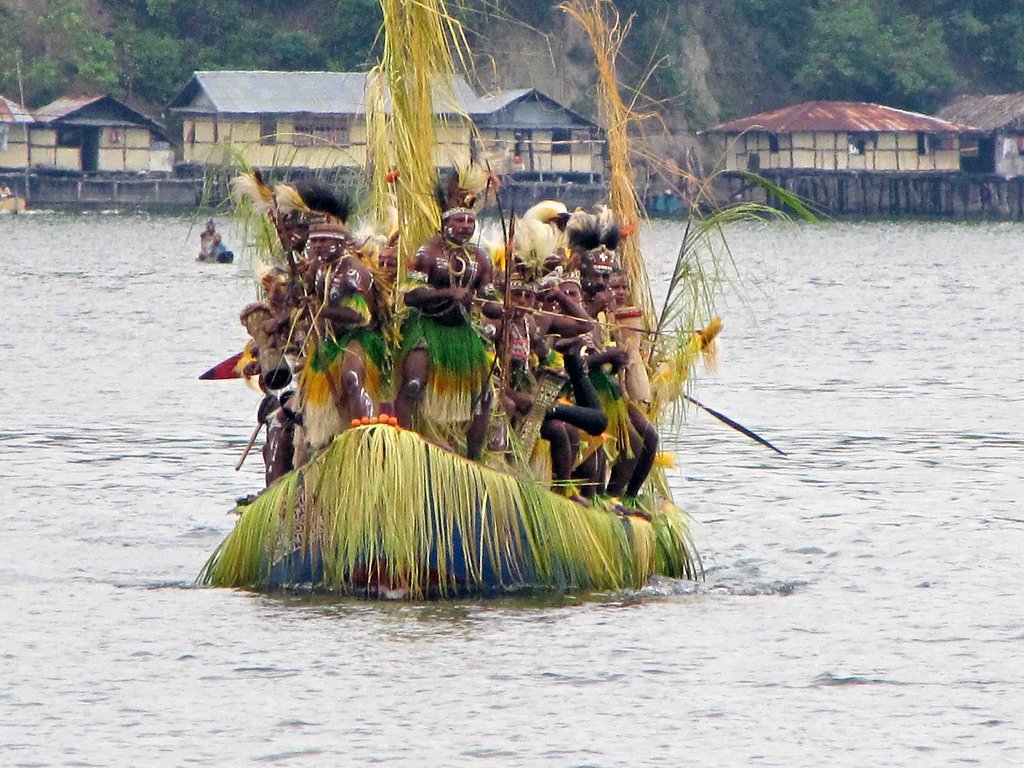 Sentani itself is a boring city with Jayapura airport.
Lake Sentani is located 5 kilometers from the airport. The vast lake is surrounded by the dense hills of Mount Gunung Cyclops.
The lake has several islands, some of which are inhabited by fishermen. You can make an island trip by motorized boat to Nelayan and Ayapo, among others. Besides the fishermen you will also find traditional art. Here you can buy painted barks, sago bowls and carvings from the locals. Every year, in the month of June, the Sentani lake festival is held.
The Tugu Mac Arthur, Mac Arthur monument is located where the general devised his strategies in World War II. The monument is not very much but offers one of the best views of Lake Sentani. You can reach the monument by renting a bemo. There is no public transport near the monument.
Several flights per day are operated from Sentani Airport, including to Jakarta, Makassar and Denpasar and to many small destinations in Papua, including the Baliem Valley.
Accommodaties
Accommodations
Hébergements
Sentani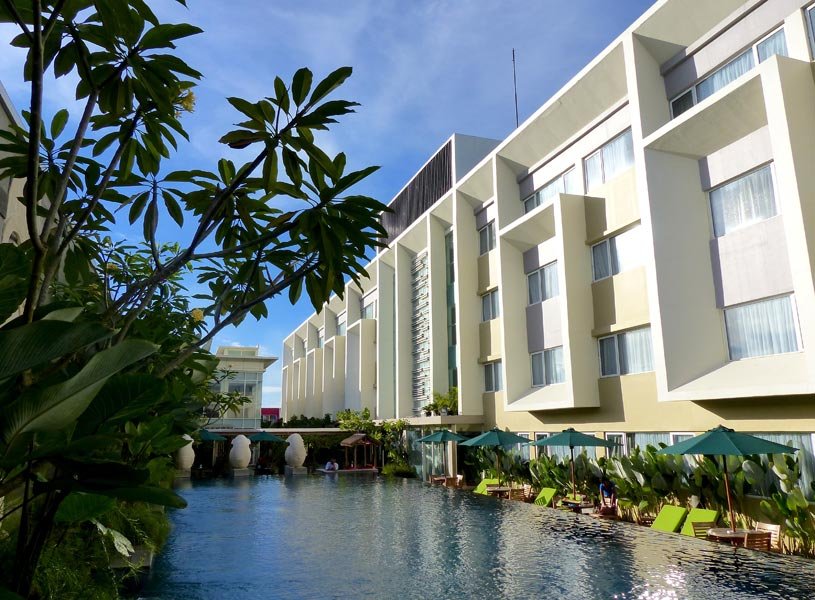 Less than 10 minutes from Jayapura Airport, Sentani, is the new Grand Allison (2012) hotel.
With 143 rooms it is a well-organized hotel with excellent service. The hotel has a good restaurant and a nice swimming pool.
The Deluxe rooms have air conditioning, kettle, TV, hairdryer, minibar and a saf... meer infomore infoinformations supplémentaires