Pulau Weh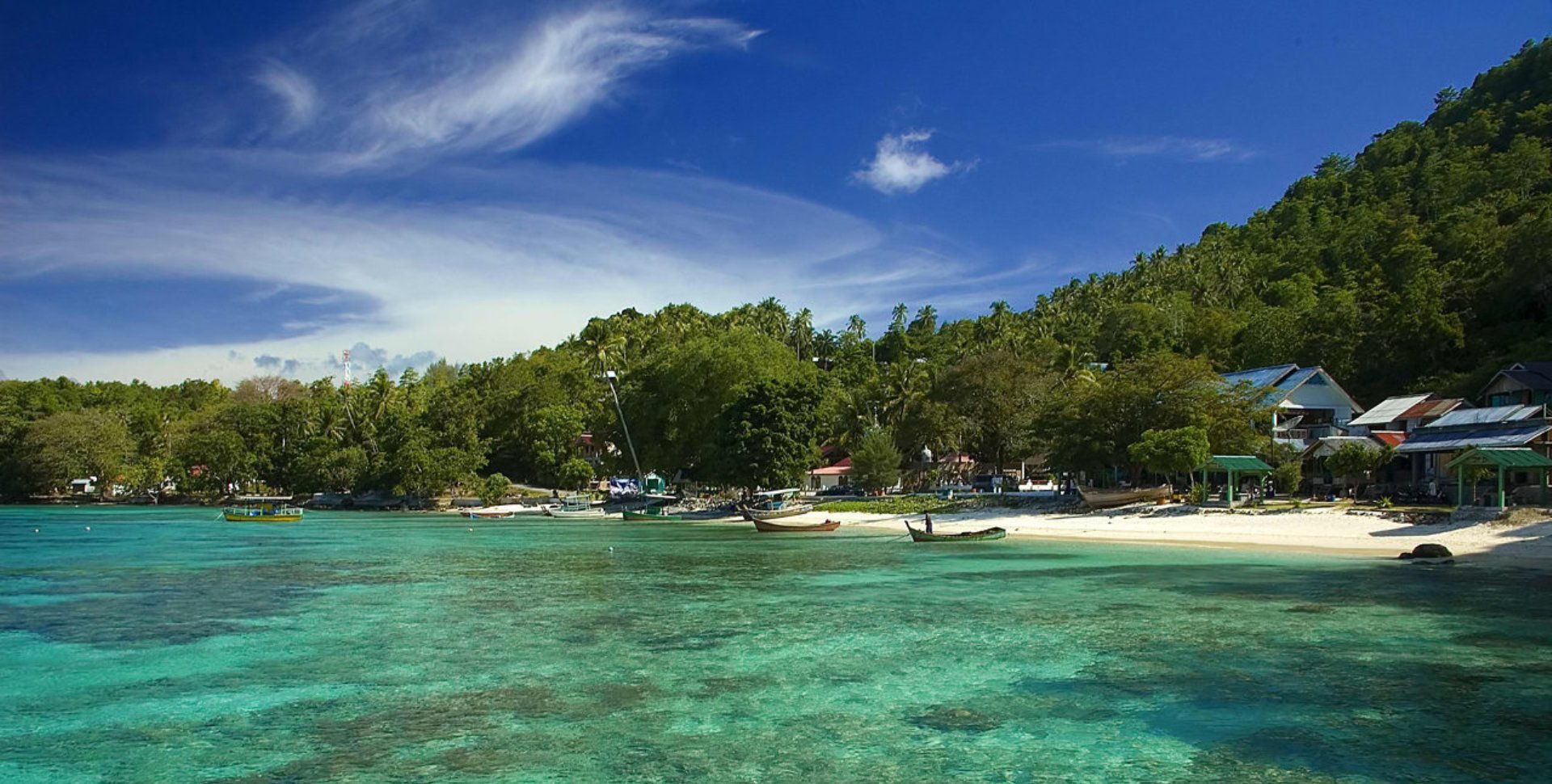 The small (155 km2) island of Pulau Weh is a wonderful place to start or end a holiday. White beaches, good dive sites and snorkeling spots, reasonably set up for western tourists and of course delicious fish dishes.
Divers can expect a varied marine life. With an average water temperature of 28 degrees and a visibility of 20 meters (sometimes in colder areas up to 40 meters), there is plenty to see. You will encounter moray eels, stingrays, sea fans, white and black tip sharks and with a bit of luck a hammerhead.
Our favorite (5 * PADI) dive center is Lumba Lumba dive center.
The best snorkeling location is on the islet of Rubiah, a 5-minute boat ride from Iboih beach. Especially on weekends it is very busy with local tourists, but that is also definitely worth seeing! Many locals go snorkeling with a life jacket and are not surprised to see how the ladies go into the water with a headscarf ...
A day of touring on a rented scooter is absolutely fun, but for a few euros more you take the motor becak: a motorbike with sidecar and a cheerful driver take you on a historic city tour of Sabang and you stop at the Insane Asylum 1924, the Rex cinema and many more buildings from the colonial era. From the town you continue on the island and you can visit small cottage factories, swim at the waterfall or relax on a white beach.
Our favorite hotel is Casa Nemo (book a room with air conditioning!), Located on the Pantai Sumur Tiga beach. Definitely order the Udang kari Aceh. A delicious spicy shrimp dish of which you will find the recipe later in the book.
Pulau Weh is the westernmost point of Indonesia. There is even a kind of monument "Kilometer Nol" built for it. The end point, over 5,600 kilometers east, is a similar monument in Merauke, Papua Province.
Pulau Weh has an airport, but no flights have been operated since 2019. To reach Pulau Weh, fly to Banda Aceh and take the slow (3 hours) or fast ferry (1.5 hours).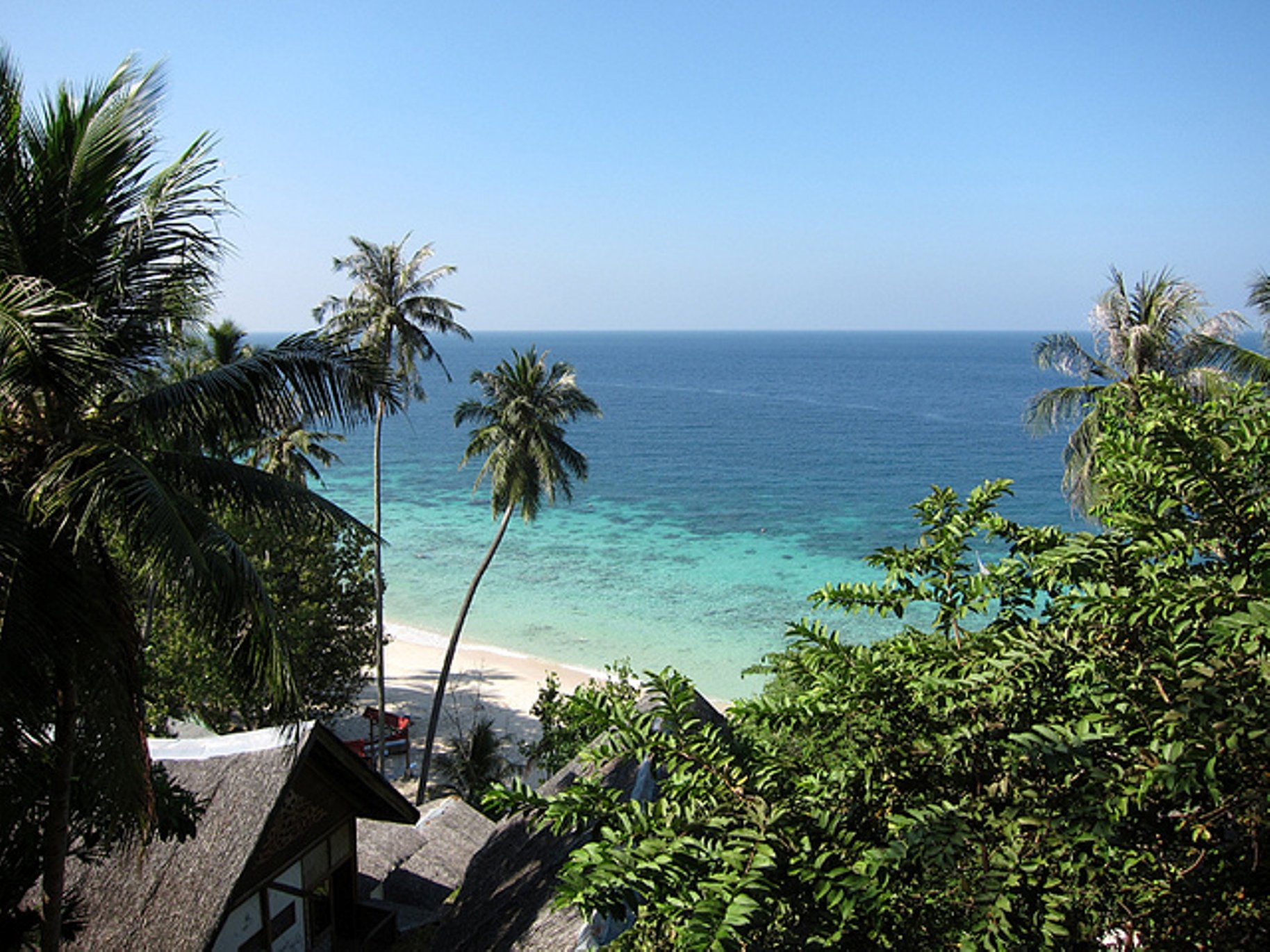 The small resort is located on the white Sumur tiga beach, and has 8 bungalows with view on the sea. The rooms are equipped with a fan, mosquito net, minibar and a private terrace.
The resort has a restaurant with local and international menus and a barbecue bar.

From the beach it's only 30 mete ... meer infomore infoinformations supplémentaires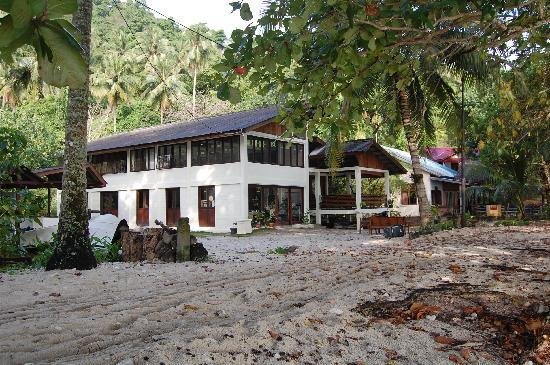 Lumba Lumba is located on the small island Pulau Weh in the extreme west of Sumatra, at the most Northwestern tip of Indonesia. The rooms overlook the beach of Gapang in the bay of the island. De rooms are clean and simple, equipped with a fan. Accommodation based on bed (without breakfast), There a ... meer infomore infoinformations supplémentaires