Bouwsteen rondreis 8 dagen Noord-West Sumatra
Deze nostalgische rondreis brengt u van Medan via het Tobameer naar Padang. De tour is uitermate geschikt voor mensen op zoek naar nostalgie.

U verblijft onder andere op het mooie schiereiland Samosir in het grote kratermeer Danau Toba.

De reis voert u verder mee langs Siporok en het Minangkabau hoogland naar de prachtige stad Bukittinggi.
Langs het meer van Maninjau en over de weg met 44 haarspeldbochten reist u door naar de eindbestemming van de bouwsteen, de havenstad Padang.

Dit is een voorbeeld van hoe een reis er uit kan zien , we stellen graag een op maat gemaakte reis voor u samen.
Deze reis is slechts een voorbeeld van hoe uw reis er uit kan zien. We stemmen de reis graag af op uw wensen. Wilt u eerst meer inspiratie opdoen? Bezoek dan ons
Indonesië Reiscafé
. Onze landendeskundigen zijn daar aanwezig en adviseren u graag uit eigen ervaring!
Target prices
€ 675 p.p. with 2 traveling persons in low season
€ 495 p.p. with 4 traveling persons in low season
High season surcharge 10% (week before and after Idul Fitri, 1 July-15 August and 23 December-3 January)


Included:
•Accommodation based on bed and breakfast
•Private car or mini-bus with driver, including fuel, his meals and overnight stays

Not included:
•Flight tickets
•Excursions and entrance fees, dinner with vocal group on Samosir and Ferry Parapat-Samosir-Parapat (approx € 80 p.p.)
•Other meals
•Tips and personal expenses
•Guide (price on request)
•Travel and cancellation insurances ( mandatory)
•Booking costs and contribution Calamiteitenfonds € 30 per booking
•SGR contribution € 5 per person
•CO2 compensation € 22 per person

Dag 1 Arrival Medan, transfer to hotel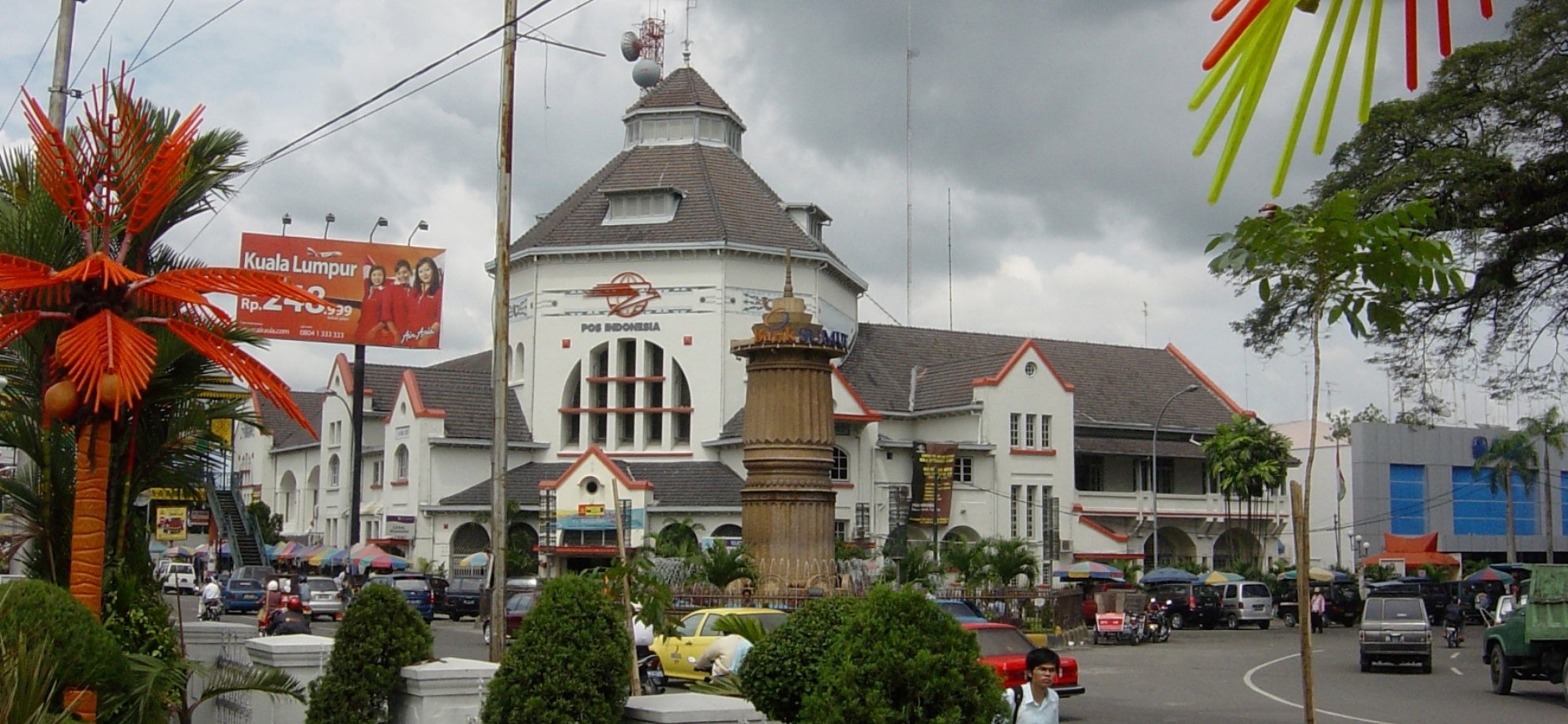 Selamat datang, welcome to Medan! Upon arrival in Medan you walk straight to the immigration booth to get your visa free stamp in your passport. It is valid for 30 days maximum, calculated from the first day you arrive in Indonesia regardless of the time of arrival or departure. In Medan your driver is waiting for you with a piece of board with your name on it. He will drive you to Hotel Deli River, a little family hotel just outside the big city Medan. The hotel is surrounded by a beautiful tropical garden and has a swimming-pool. Depending on the time of your arrival you can make a short city tour or acclimatise at your hotel.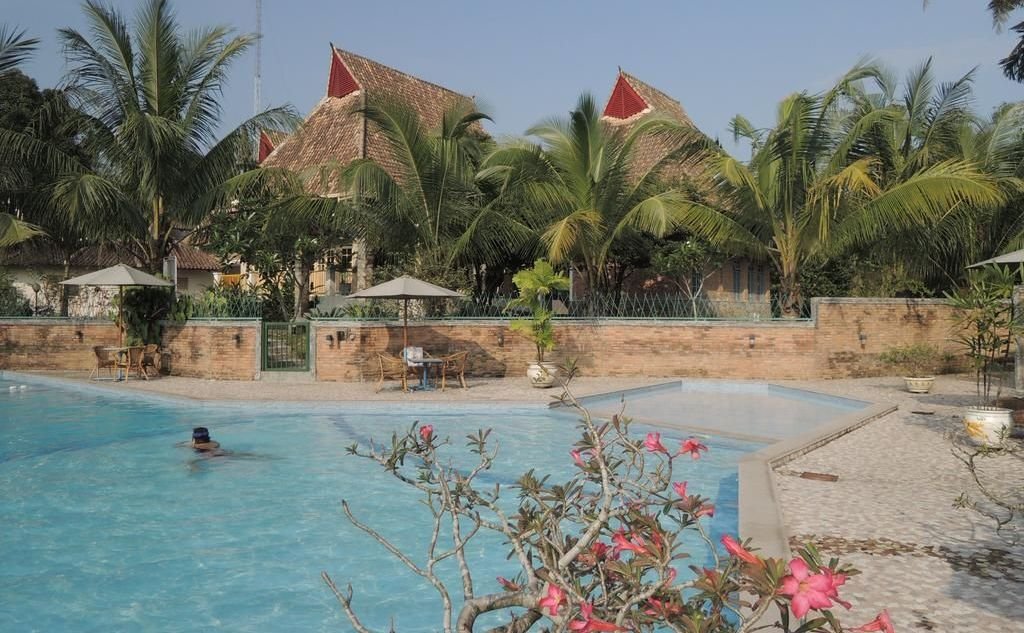 Dag 2 Medan -Brastagi - Lake Toba

After breakfast we leave for Brastagi, a fairly cool place on the flank of the volcano Sinabung. You have time enough to visit the flower and fruit market and you can have lunch here. We then continue the scenic route through the Karo Highland past pineapple, clove and ginger plantations. Along the way stops at the King's House of the Batak Simalungun tribe in Pematang Purba and the Sipisopiso waterfall. In the afternoon you arrive in Prapat on Lake Toba from where you cross over to the island of Samosir, in the middle of Lake Toba.
Dag 3 Lake Toba - Samosir island tour and dinner at Marysca restaurant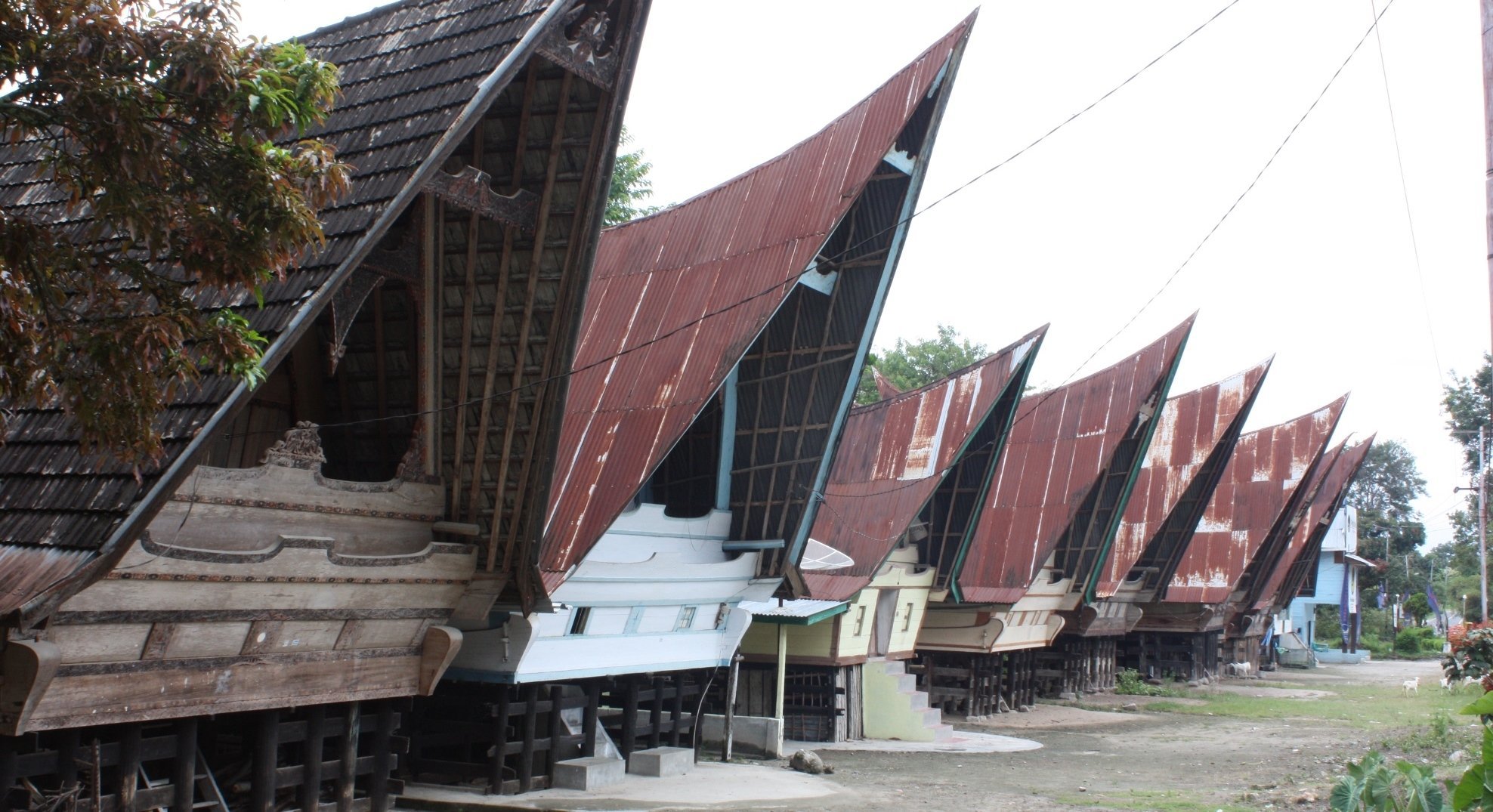 We visit several authentic Batak villages with their typical saddle back roof houses. The Batak people were among the first people that settled in Indonesia. They came by boat from Indo China. The houses are still built in the shape of a boat – saddle back roof. The population here is Christian and the Batak people are known for their beautiful voices and music. Today you can visit the characteristic Toba Batak villages Tomok, with the King's Tomb, Ambarita with its execution tables and Simanindo for traditional Toba dances. Dinner in the cosy restaurant Marysca's with Rony's vocalgroup.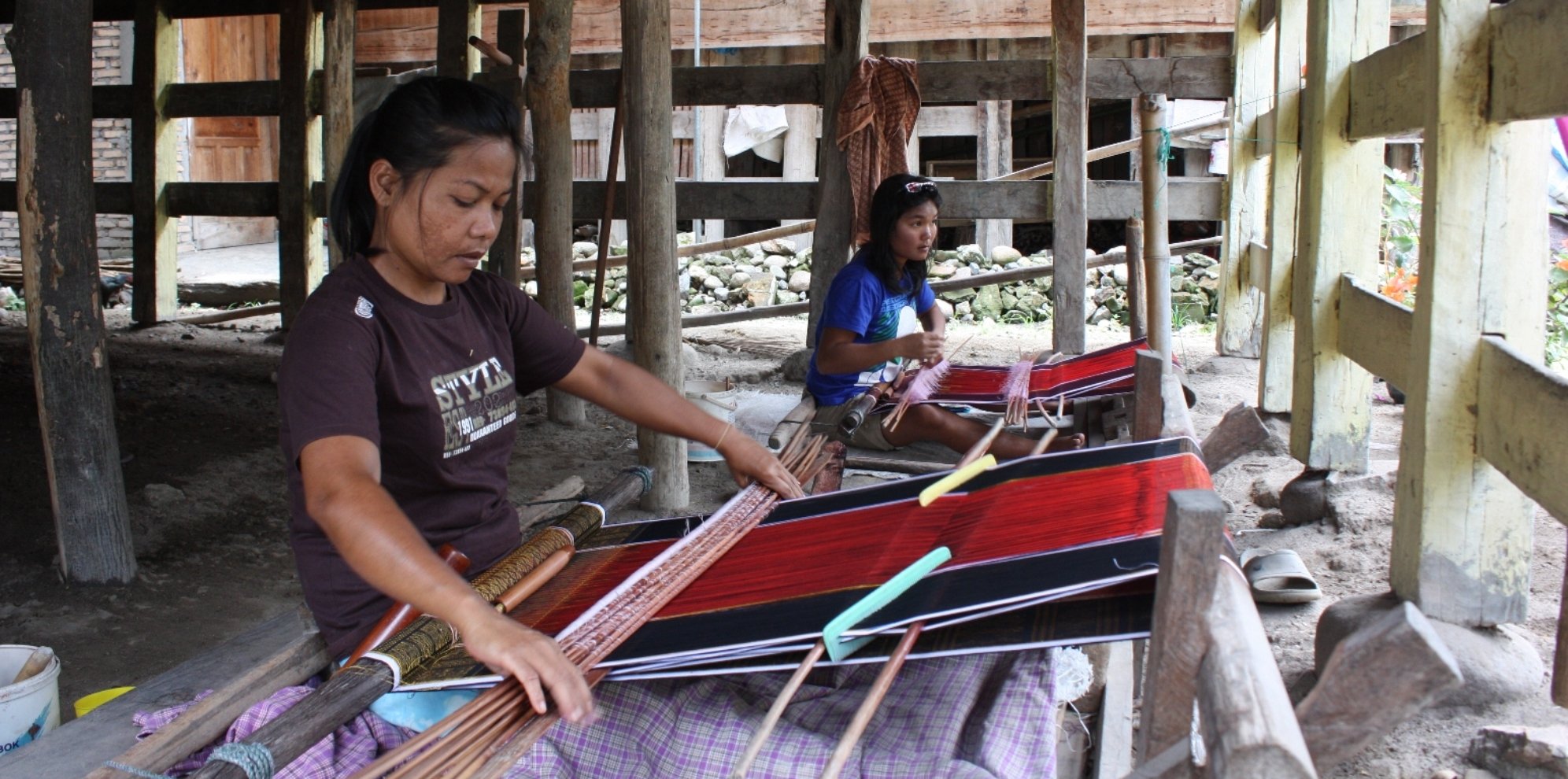 Dag 4 Samosir - Padang Sidempuan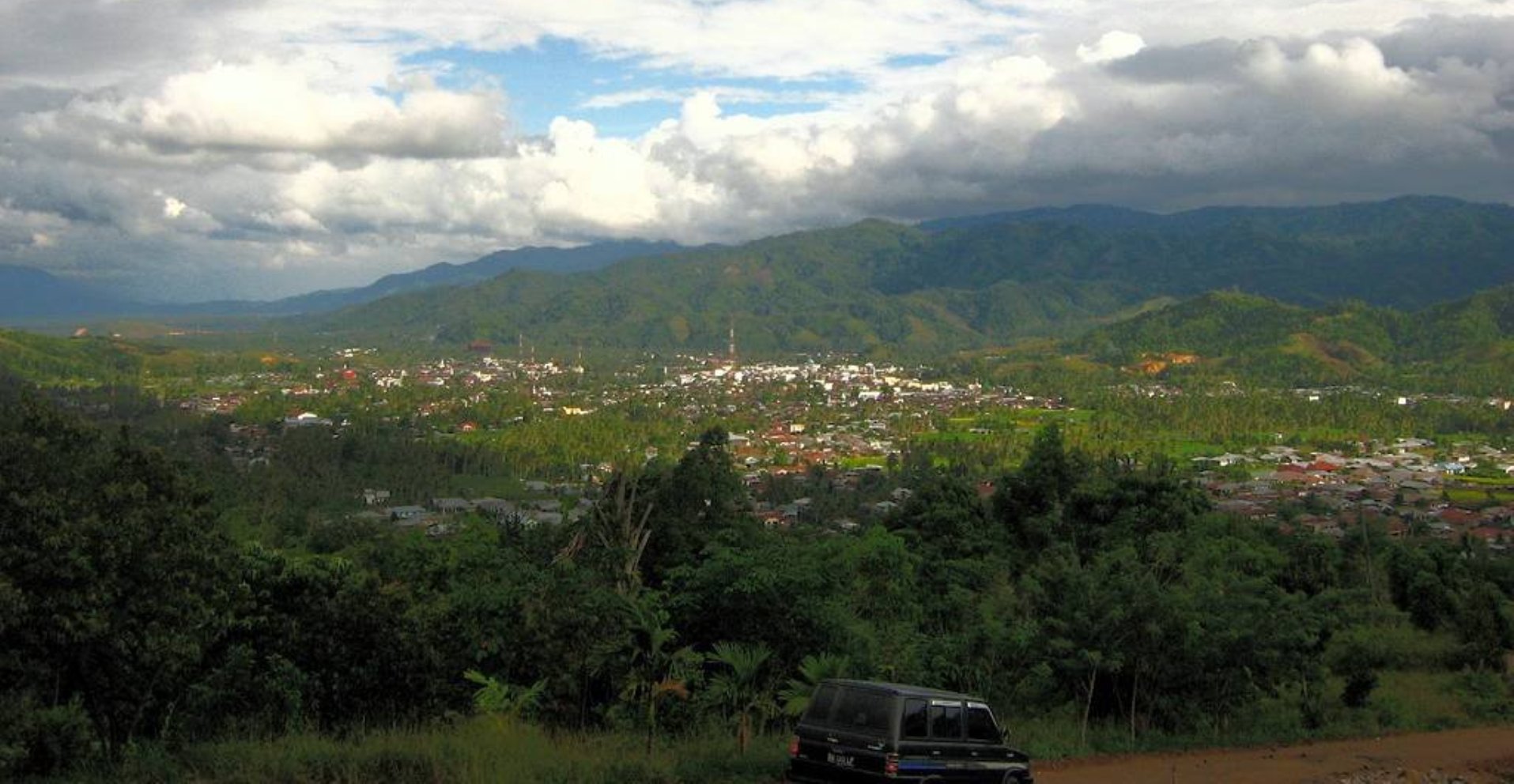 Samosir - Padang. You drive along the south side of Lake Toba with beautiful rice fields and high Batak King Tombs. Along the way you will pass the hot sulfur springs at Sipoholon. At the place Tarutung, centre of the Protestant Batak Church, you'll turn into the direction of Padang Sidempuan. Overnight stay at hotel Natama or Mega Permata in Padang Sidempuan. (about 8 hours)
Dag 5 through the Minangkabau highlands to Bukittinggi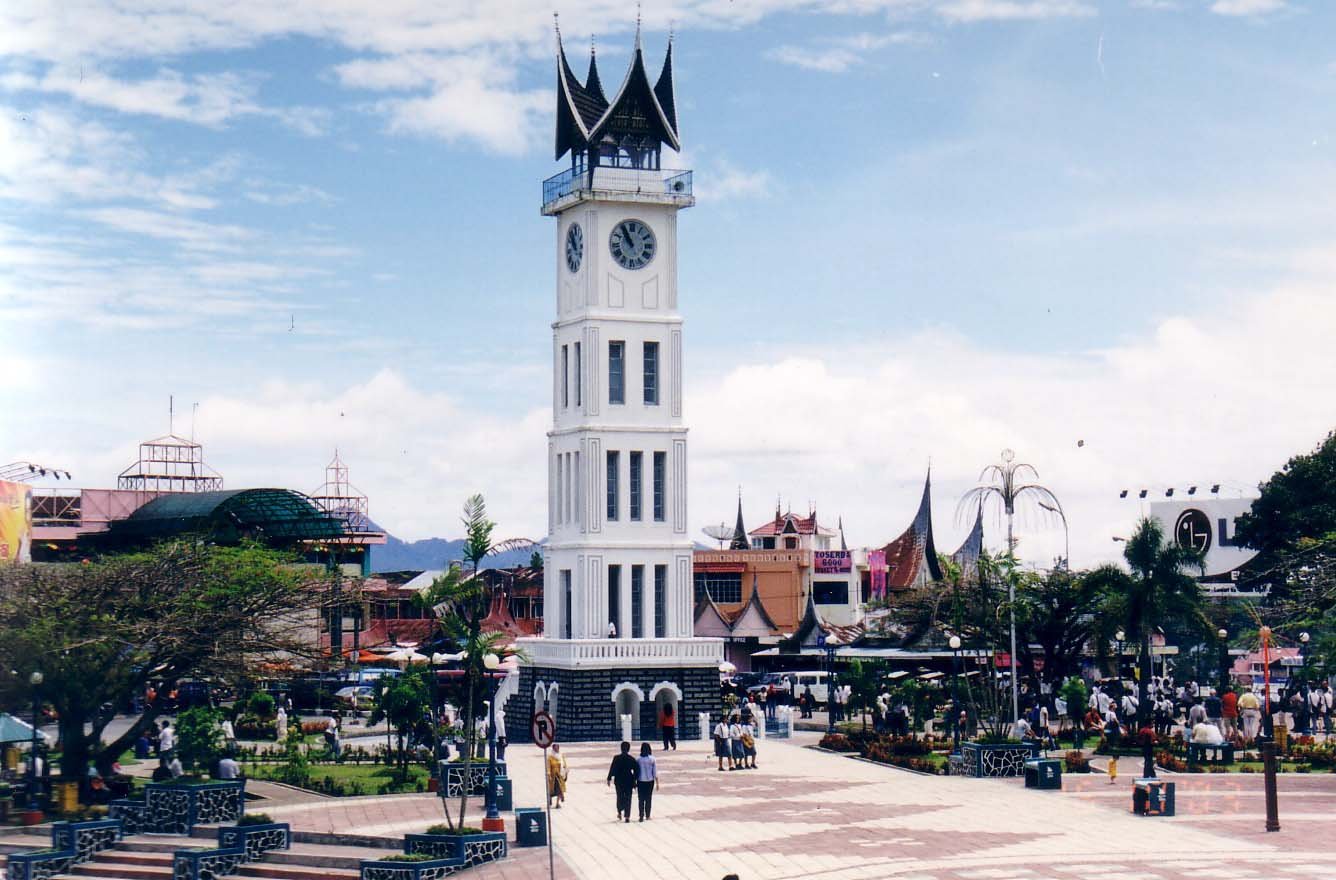 The route to Bukittinggi in the Minangkabau highlands takes you today again through the mountain range Bukit Barisan of Sumatra. It is an impressive trip where you enter the highlands of the Minangkabau through a "wall" of tropical rainforest. Along the way you will cross the equator in the town of Bonjol and the Jambi nature reserve. In the afternoon arrival in the cool and pleasant town of Bukittinggi. 2 nights in hotel Denai or hotel Pusako in Bukittinggi. (about 9 hours)
Dag 6 Nature, palace and history of Bukittinggi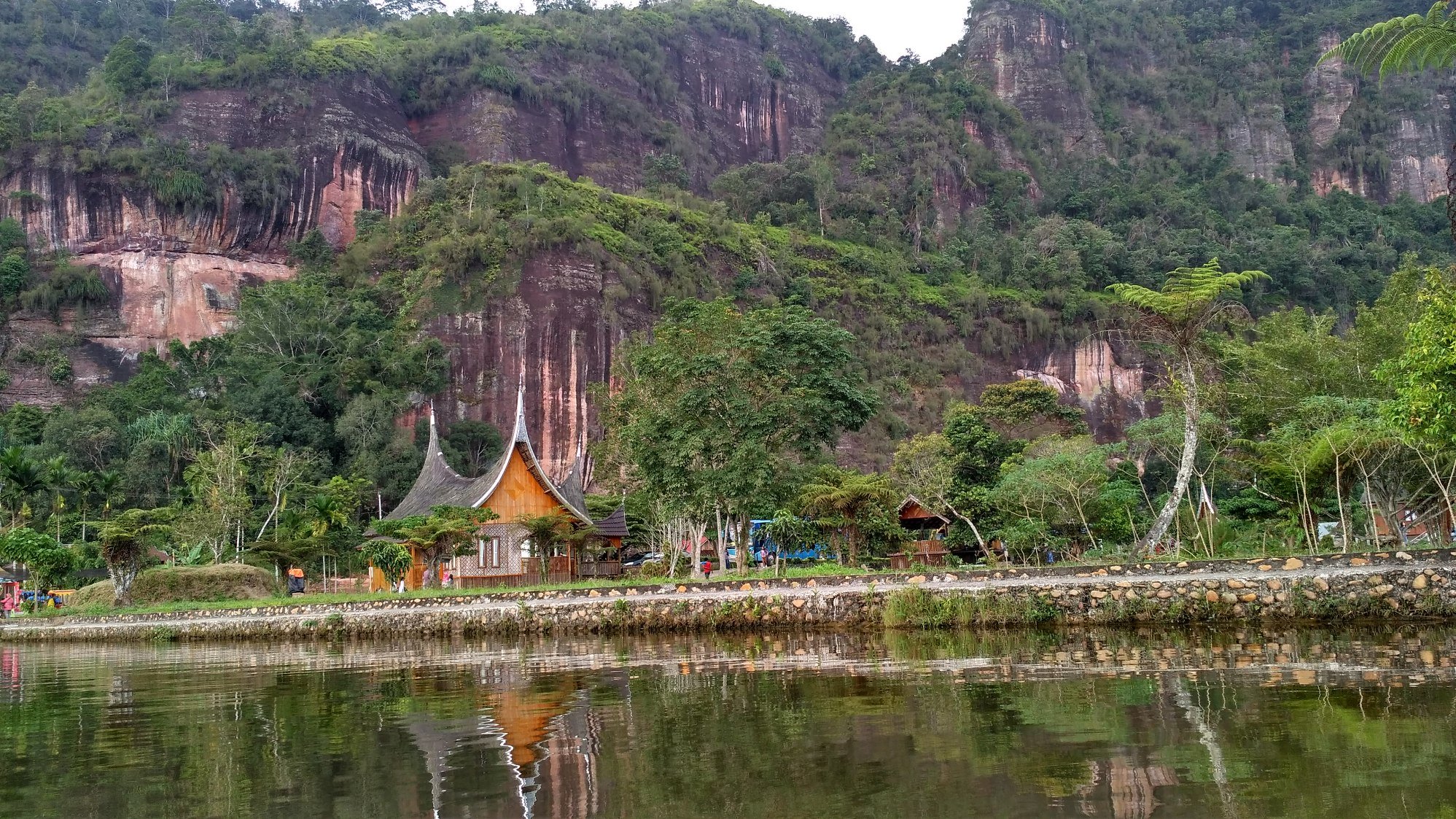 Bukittinggi - excursion to Pagaruyung, Batusangkar, the Harau nature reserve and Lake Singkarak. In the palace in Pagaruyung you can see the different aspects of the matriarchal community pattern of the Minangkabau. The Harau nature reserve is famous for its large rock formations and beautiful butterflies. At Batusangkar are historical rock inscriptions in Sanskrit. On the way back to Bukittinggi you will pass the lake of Singkarak. Overnight in Bukittinggi.
Dag 7 Bukittinggi city tour and Lake Maninjau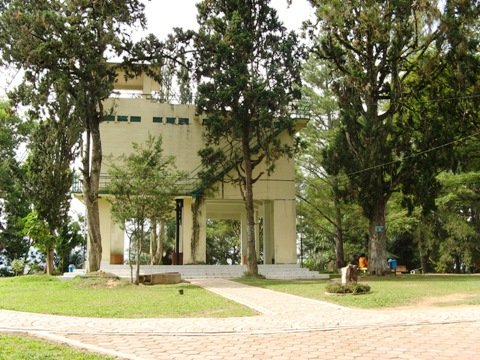 During the city tour you first visit the former Fort de Kock located on a strategic position where you have a beautiful view over the surrounding landscape. Then you can visit the Minangkabau museum, the colourful market and the famous Karbouwengat (Ngarai Sianok). The sportive hiker can take a walk of about an hour through the Karbouwengat to the silver town of Kota Gadang where the car will be waiting for you. From Kota Gadang departure for the mysterious Maninja Lake, descending along the road with forty-four curves. Overnight stay at Bukittinggi.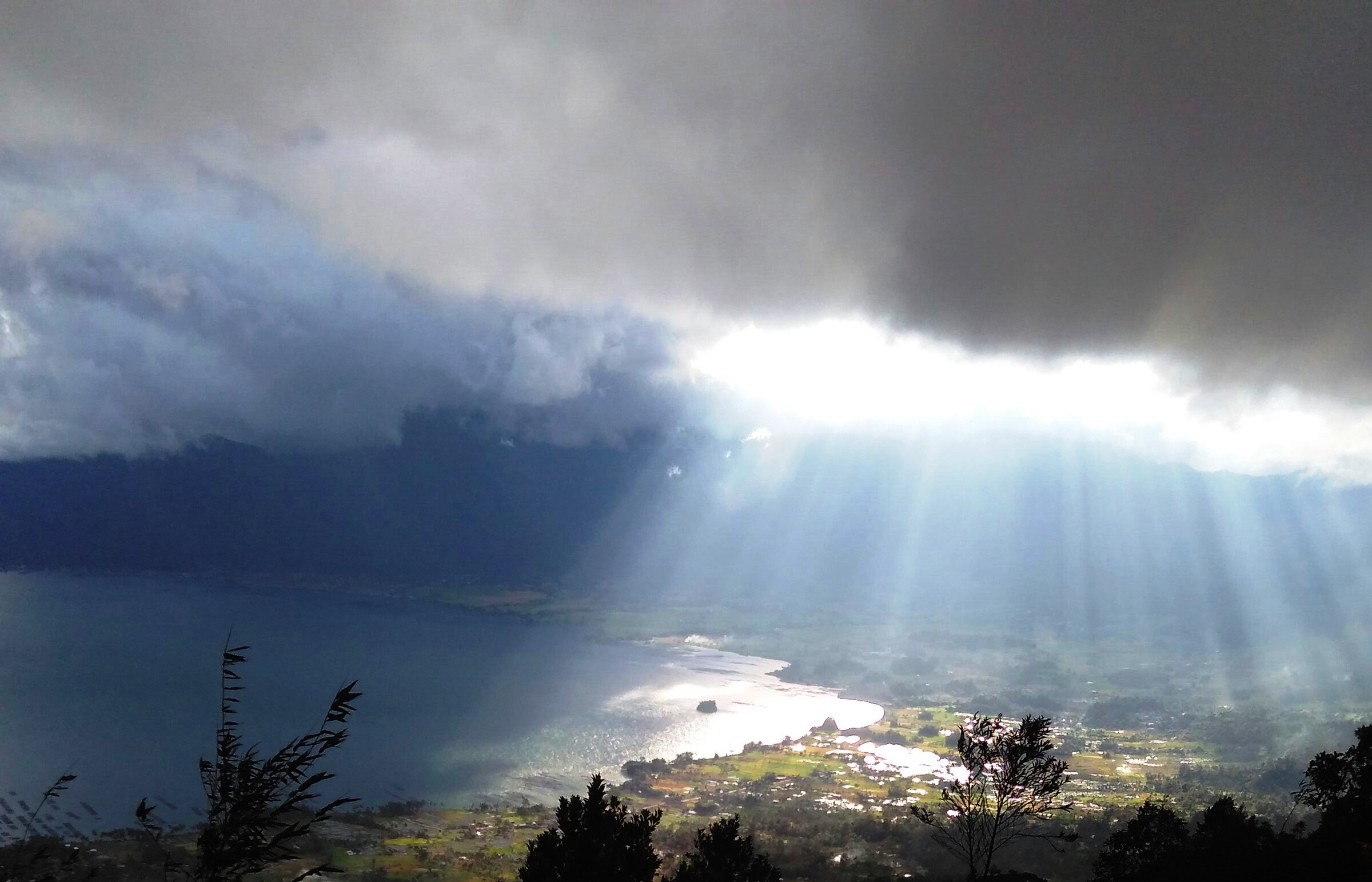 Dag 8 Van Bukittinggi naar Padang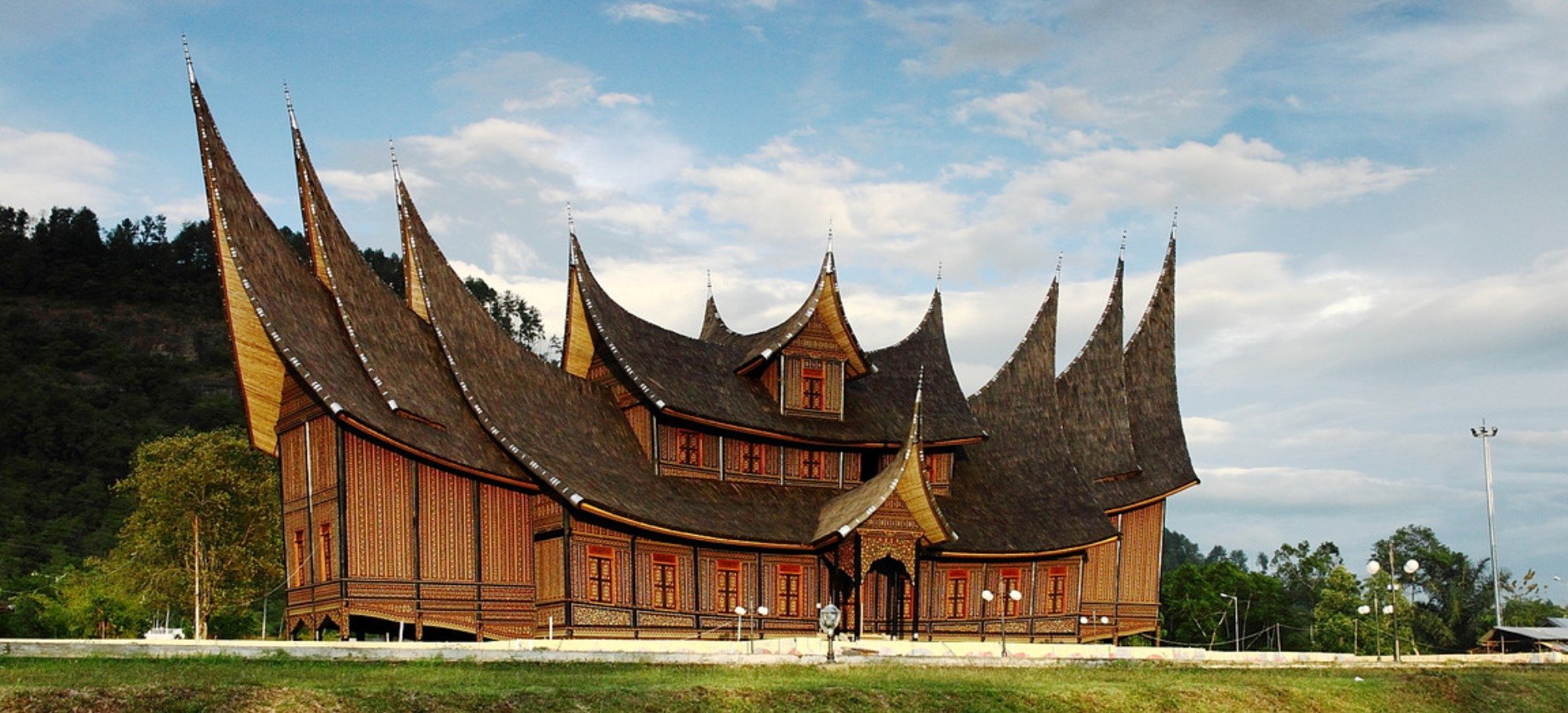 Na het ontbijt vertrek naar Padang via de prachtige Anai vallei en Anai waterval. Via de mooie 44 haarspelden naderen we Padang, de grootste havenstad van West Sumatra en een belangrijk economisch centrum. Hier maken we nog een citytour en vervolgens wordt u naar de luchthaven gebracht voor vertrek naar uw volgende bestemming.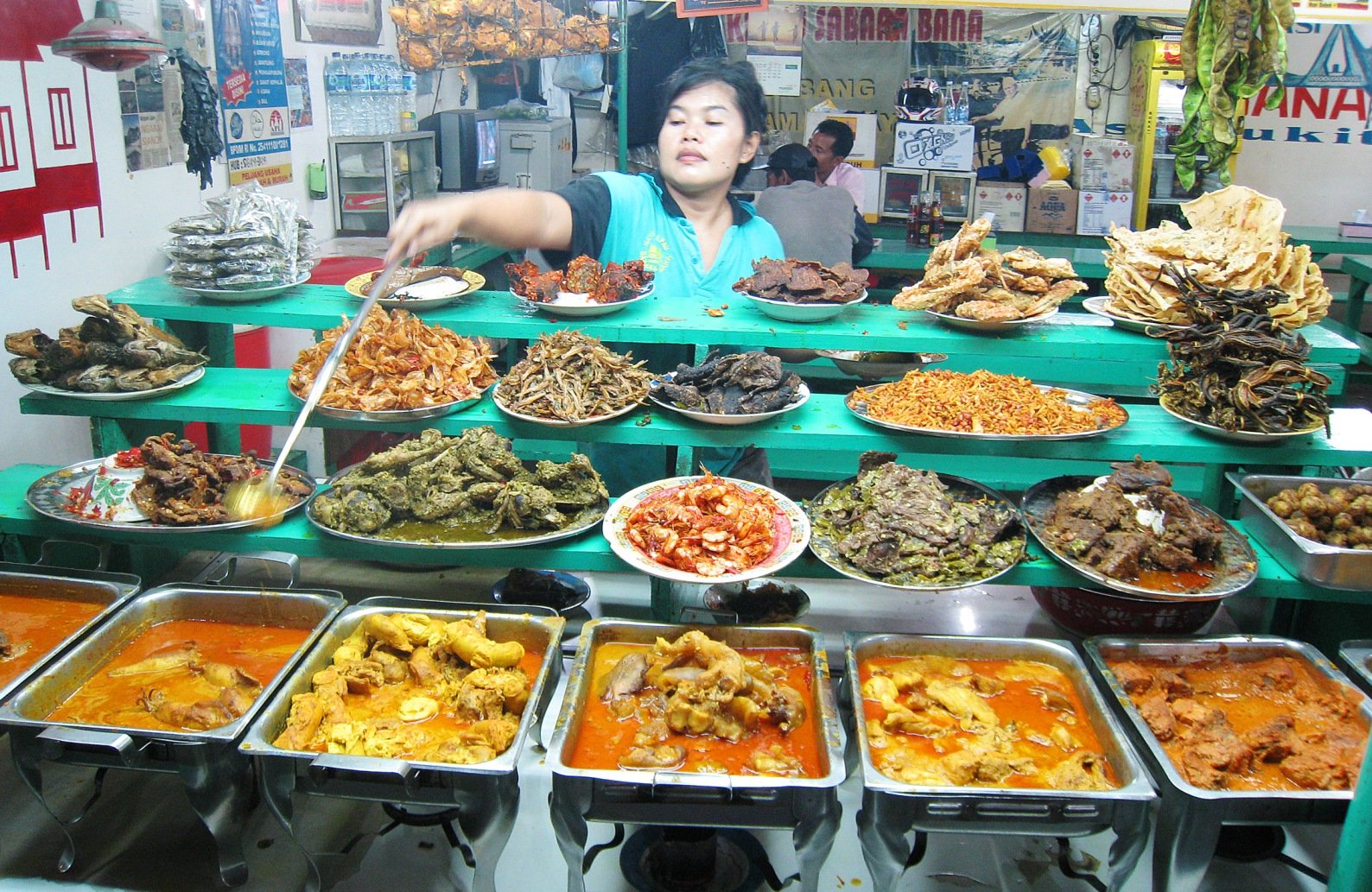 Of dag-8 van Bukittinggi naar Padang en Cubadak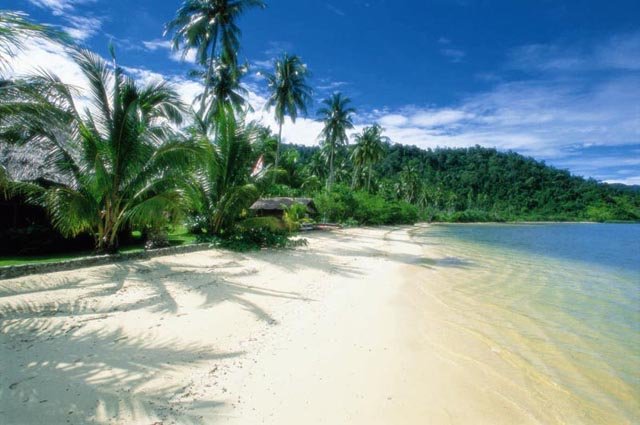 Na het ontbijt vertrek richting Padang via de prachtige Anai vallei en Anai waterval. Via de mooie 44 haarspelden bochten weg rijden we naar Padang. Daar gaan we naar de haven om over te varen naar het eilandje Cubadak. Een heus Robinson Crusoe eilandje, duiken snorkelen bij de mooie koraaltuien of gewoon relaxen op de veranda van uw "hut" alle maaltijden worden hier geserveerd.
Medan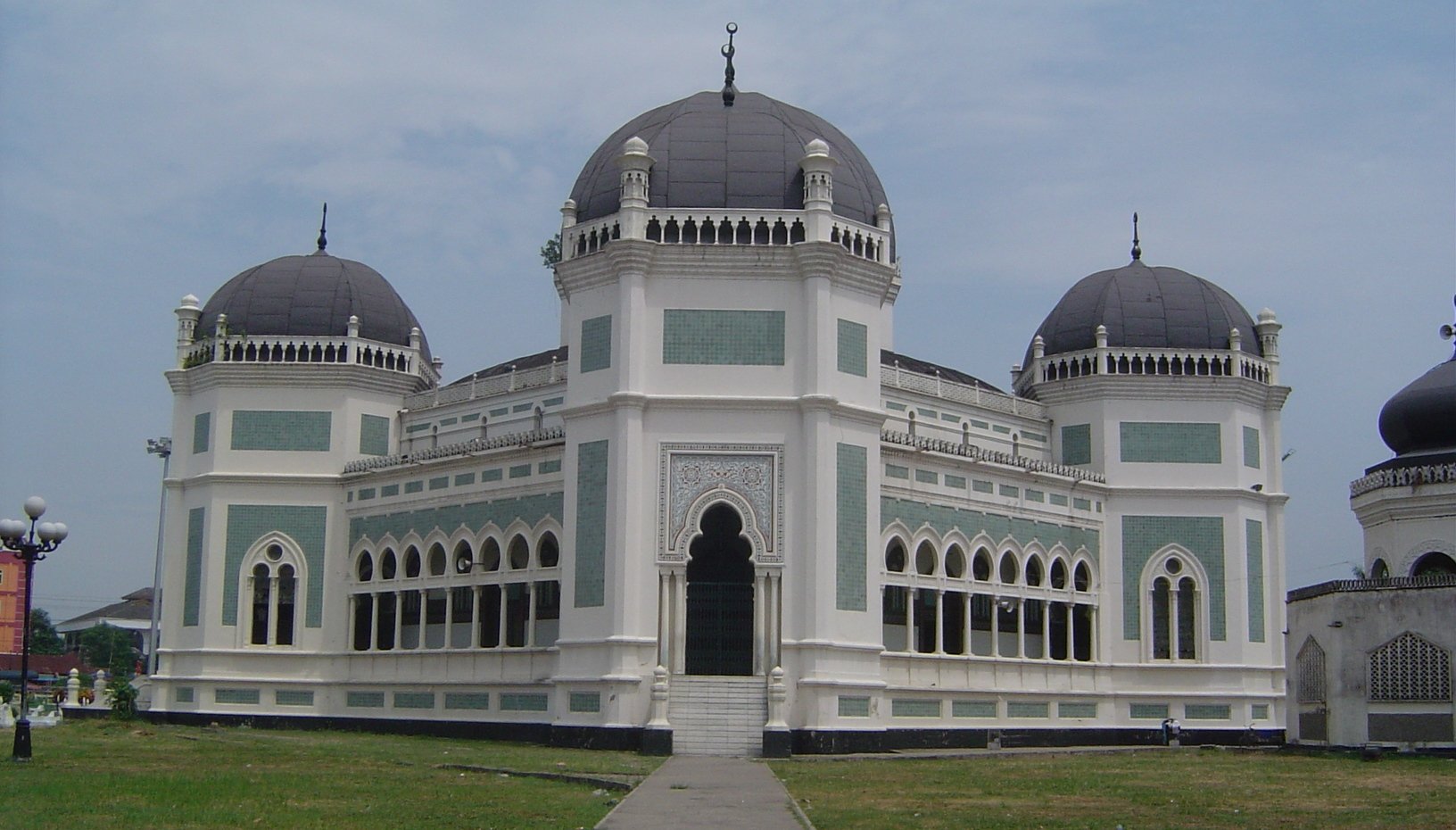 Medan
Medan is the capital of the province of North Sumatra and has more than 2.5 million inhabitants. In the Dutch East Indies period there were many plantations outside the city, especially rubber did well. The 1965 book "Rubber" by M.H. Szekely-Lulofs gives a good picture of what the world looked like at the time and how the Netherlands was firmly in control around the Deli river. Later it was mainly the Chinese who attracted trade and power. Now Medan is a modern city, where many old buildings still remind of the colonial period.

For the western tourist, Medan doesn't have much to offer: the Sultan's palace is nice to visit, as is the Chinese temple. Take a look at the great mosque Masjid Raya Al-Mashun, you will be welcomed (outside the services) and shown around.

Our favorite Deli River hotel is located just outside the city, on the Deli River. The accompanying restaurant Omlandia serves delicious Indonesian, Indian and Western dishes. The pecel (kind of gado-gado with delicious sauce) is a must!
In the center there is also a wide choice of hotels, but they still lack the atmosphere. Perhaps the former hotel de Boer, now Grand Inna, will come close.
Samosir

Samosir

Lake Toba is the largest lake in Indonesia with a length of about 100 km and a width of 30 km. It originated from a volcanic eruption, roughly 75,000 years ago. The Toba Batakkers live around the lake, a people of predominantly Christian faith, mixed with a kind of animistic ancestor worship.

Samosir is the famous peninsula in the lake. An island tour of Samosir lets you see and experience the culture of the Batakkers. A boat trip on Lake Toba, along the island, is also a lot of fun and shows almost the same sights.

It is special to take a day trip to Tatea Bulan. High in the mountains there is a pilgrimage site of the Batak kings and the ancestors are honored. A very devout visit, with beautiful panoramas. Along the way you will also visit the sacred sources of AEK Sipitu Dai. During our visit, the washing place was quickly emptied in order to show something of the sacred.

What you should not miss is a dinner with a vocal group. The Batakkers are known for their polyphonic singing, accompanied by guitar and simple local musical instruments.
The culinary specialties of the Batakkers are not always in the taste of western visitors: dog is not exactly what we are waiting for and the Ikan Mas (kind of goldfish) takes you more time to get rid of bones than it is tasty. Fortunately, Saksang remains, a Batak dish that should not be missing during a wedding. There are two variants, of which we ignore the dog and go for the Saksang Babi of pork.
Of course you are going to eat at my kake-pinjum, my borrowed brother Rony. Together with Rosinthan he runs the Marysca Restaurant. All our Sumatra travelers get a free dinner here with a warm Batak welcome. Rony, his friends and family like to take you musically through the Batak culture with the vocal goup.

Our favorite hotels are Tabo cottages (Junior suite or Villa) and Samosir Villa resort (VIP room. At weekends the resort is overcrowded by local tourists).
Brastagi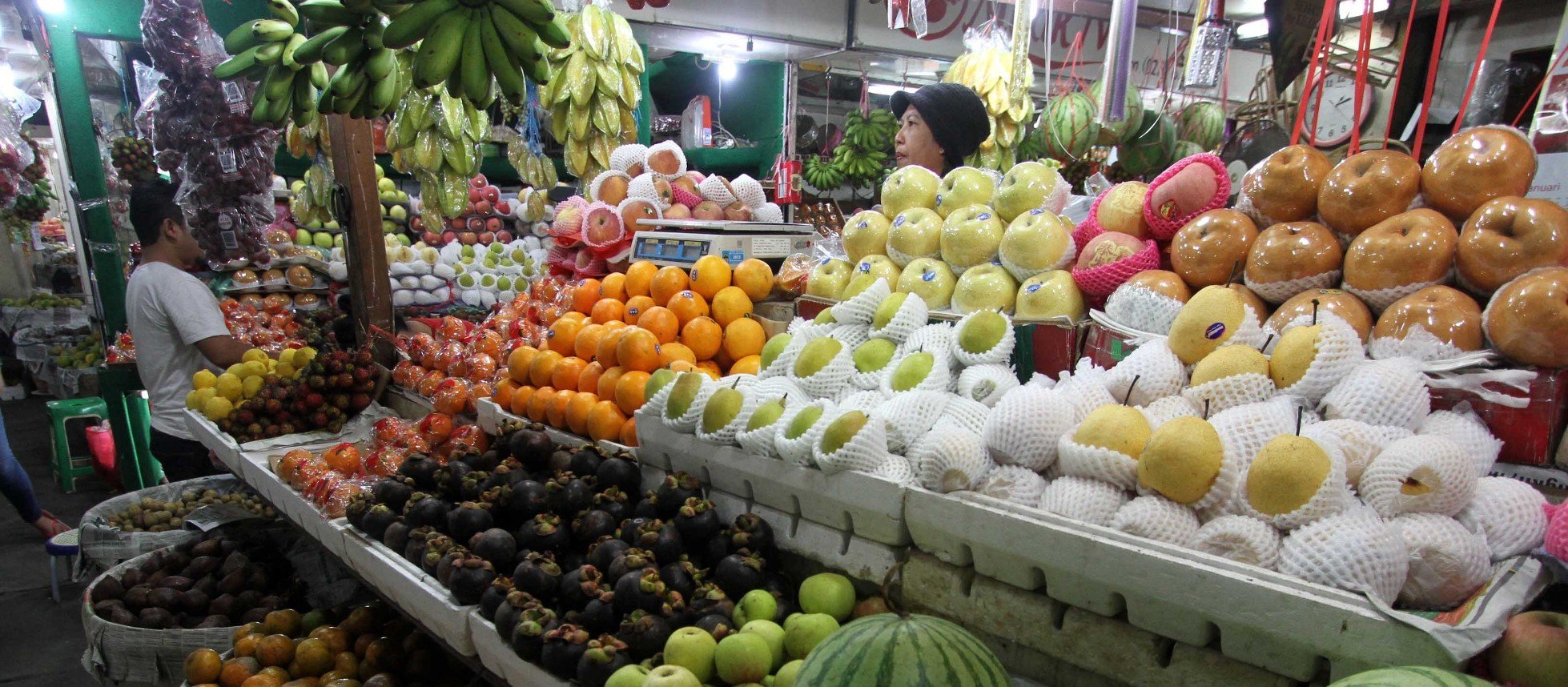 Brastagi
The mountain village of Brastagi is often visited as a stopover on the long route between the jungle and Lake Toba. The village is wonderfully cool at 1,300 meters above sea level. Surrounded by the volcanoes Sibayak and Sinabung, the soil is very fertile and various vegetables, fruit and flowers are grown here.

Volcano enthusiasts can climb the Sibayak volcano early in the morning and take a warm bath at the hot springs of Lau si Debuk-Debuk on the way down.
Padang Sidempuan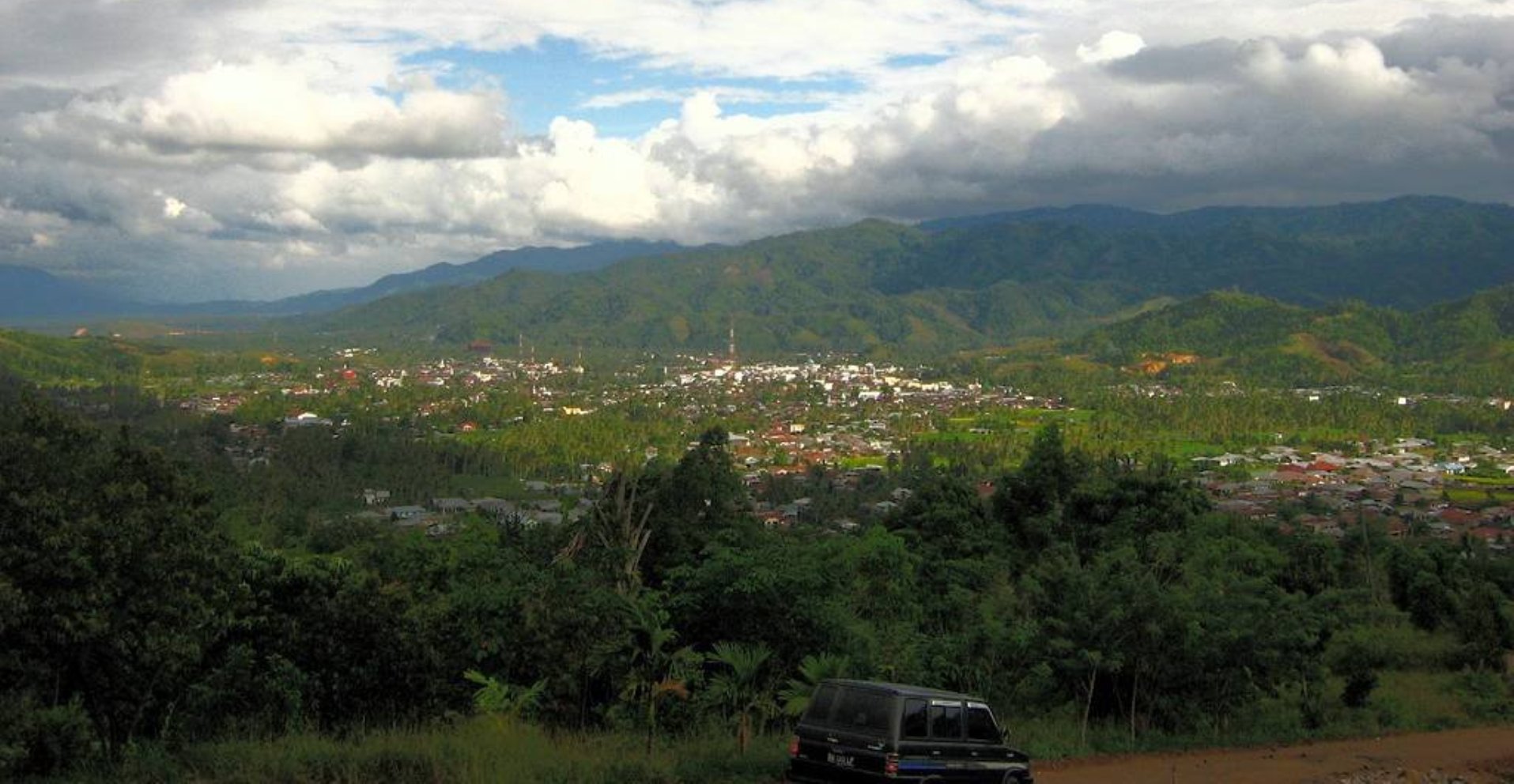 Padang Sidempuan
From Samosir it is a full day driving on the Trans Sumatra Highway to the west. Baramun Nagari Wildlife Sanctuary is located near the town of Padang Sidempuan, which has nothing to offer tourists themselves. The large park houses a shelter for elephants and other wildlife. During a safari day you will experience the elephants in their natural habitat and you will come face to face with various strange birds, monkeys and probably one of the two (or both) Sumatran tigers.

We are short about food and favorite accommodation: There is only one accommodation and that is the sanctuary itself: simple.
Bukittinggi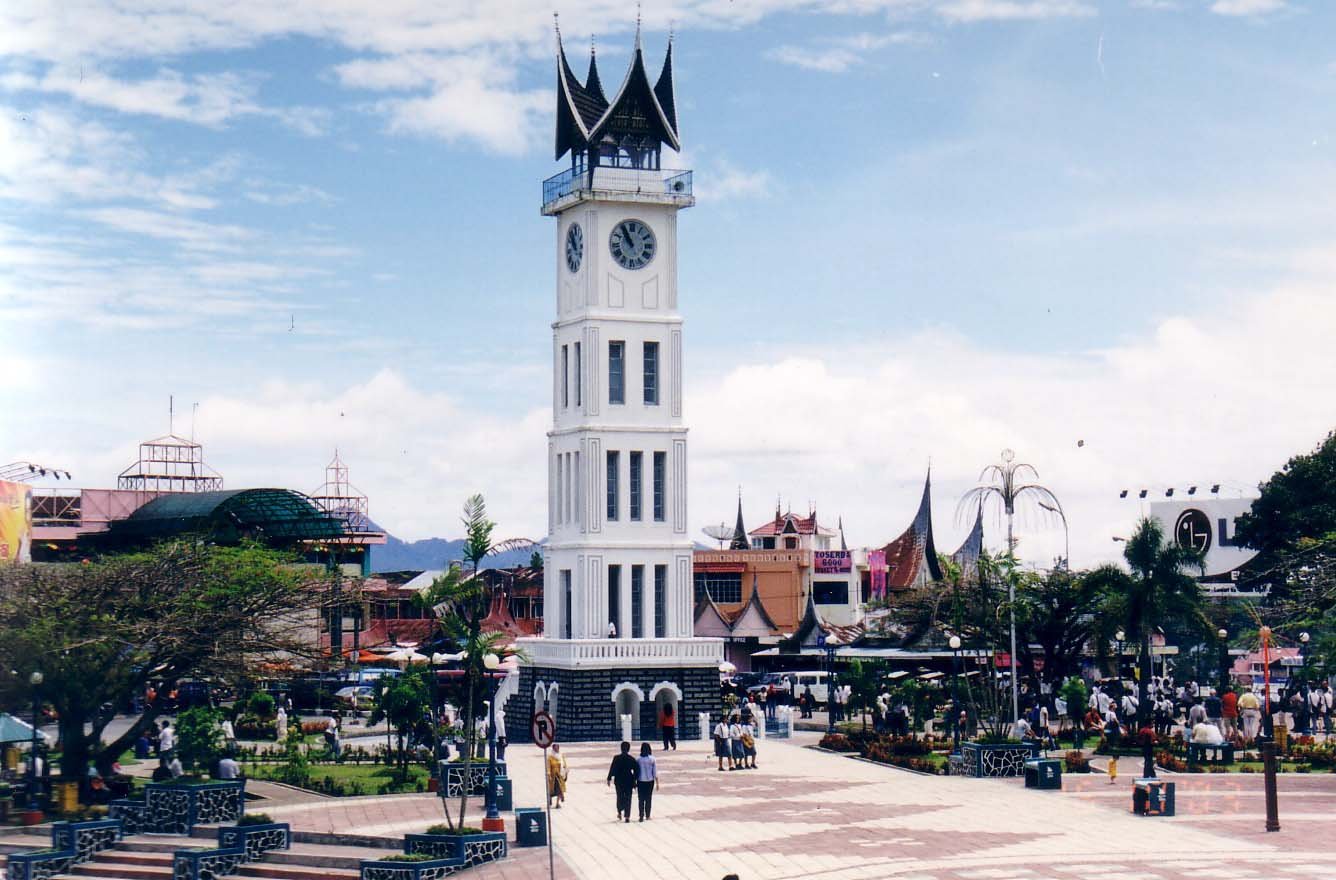 Bukittinggi
Bukittinggi (high hill) is situated in the middle of Sumatra in the Minangkabau highland.
In the past this city was known as Fort de Cock, the bell tower built by the Dutch in 1926, which you still can visit on the town square.
In the Natural Park Taman Bundo Kanduang you'll see the typical constuction of the Minangkabau in the replica of Rumah Gadang.( Rumah Gadang means Big House)
From Bukettinggi you can go to Sianok Canyon,Lobang Jepang and Lake Maninjau.