Bohorok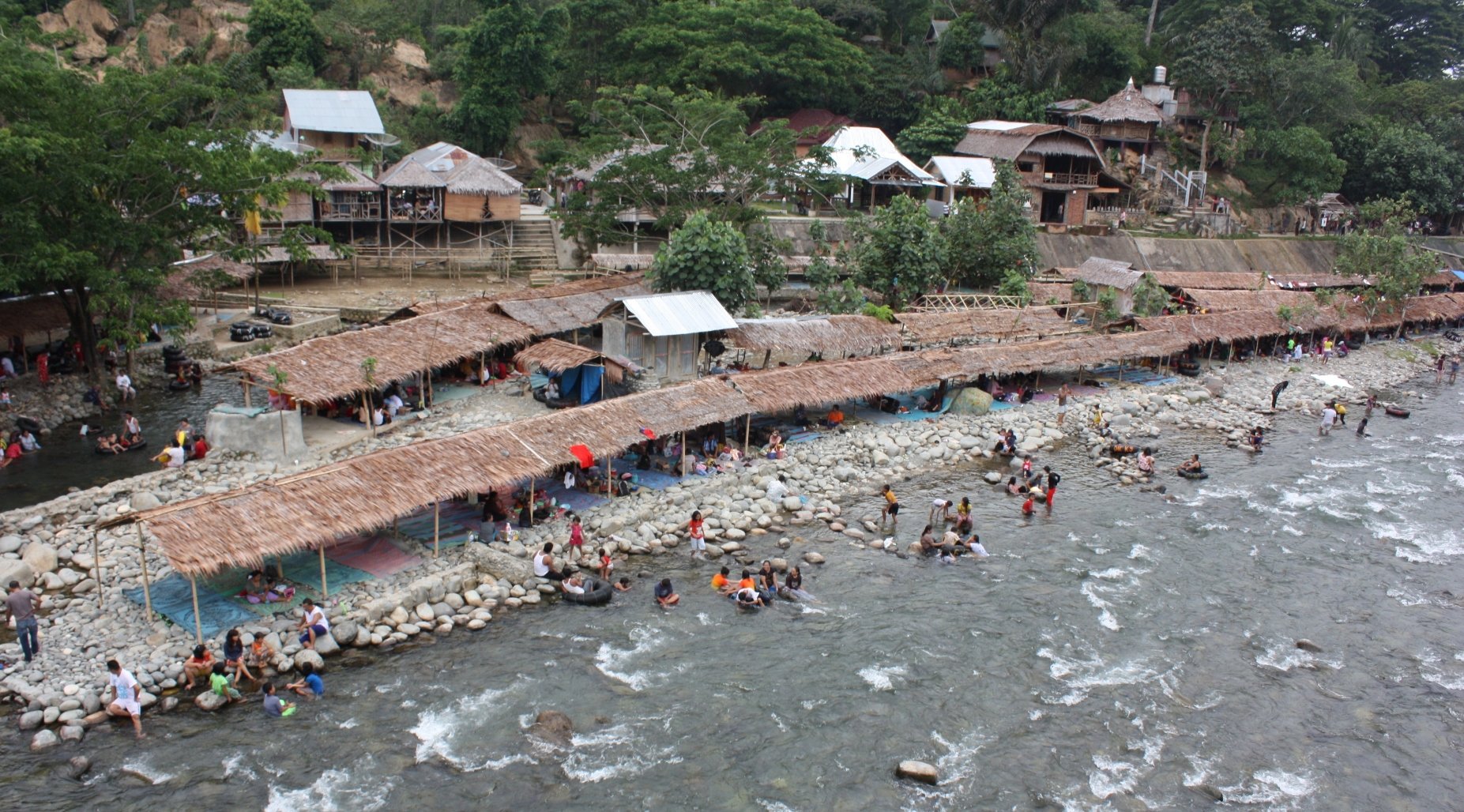 Bukit Lawang is the place that is often called Bohorok, the river of the same name. Bukit Lawang is located in the Gunung Leuser National park and is mainly visited to spot the orangutans. The former orangutan rehabilitation center is located directly on the river. Until a few years ago, the great apes were trained here to be able to live from nature after a life as a pet. That is now a thing of the past. No orangutans have been kept in captivity for years and the work of the rehabilitation center is about to end.
Until recently, the monkeys were fed on the "piets time", a name that you have to understand. For many Indonesians, the "F" is a difficult to pronounce consonant that is corrupted into a "P". Feeding time is already more understandable then, but for us Europeans still strange. A time to go. But it is still customary for the premises to go to the feeding time, because then you can be sure that you can see the monkeys up close.
However, the pied time is also a thing of the past. If you want to spot orangutans, make a jungle trek of 3 or 4 hours, together with a local ranger, who will bring some fruit or vegetables in his backpack to lure the famous orangutans.
Bukit Lawang is approximately 3 hours drive from Medan and 2 hours (via bumpy roads) from Tangkahan. It has some nice accommodations, of which the Eco Lodge and Sam's bungalows are our favorites. For those traveling with growing youth, the Bukit Lawang children's home, with 2 bedrooms, is a nice alternative.
Keep in mind that on weekends Bukit Lawang is overrun by local tourists and the Saturday nights are noisy!
You don't have to travel to Bukit Lawang for special food.
Video Gunung Leuser park
Accommodaties
Accommodations
Hébergements
Bukit Lawang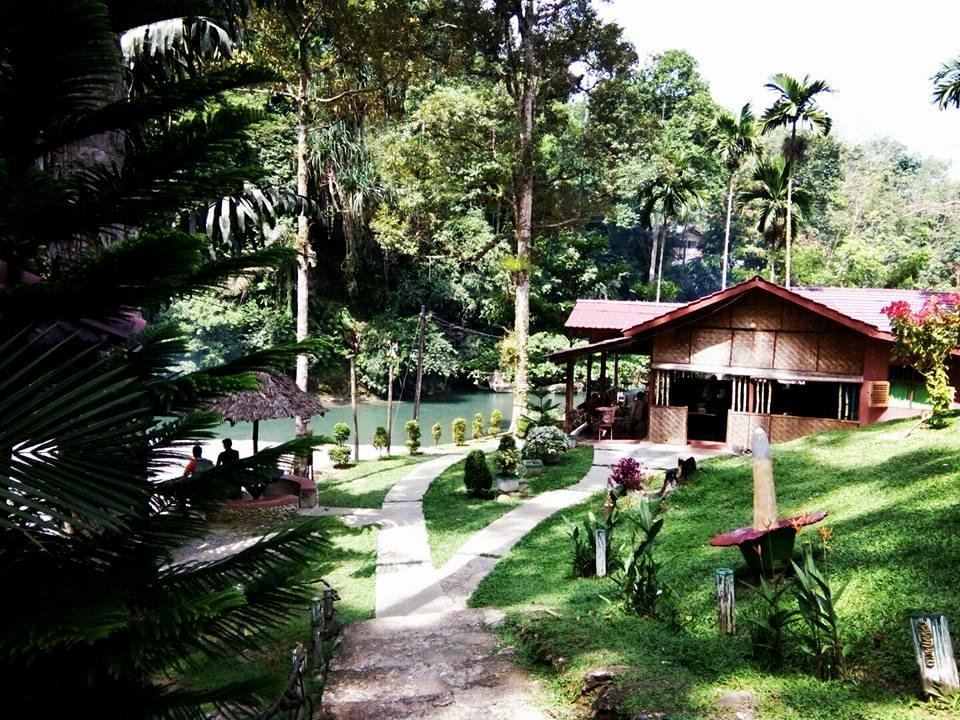 The simple Batu Katak guesthouse is located directly on the Bohorok River. The guesthouse has only 4 simple rooms. The bathrooms have a western toilet and a mandibak with cold water. There is a simple restaurant. Furthermore, no luxury like WiFi or other facilities.... meer infomore infoinformations supplémentaires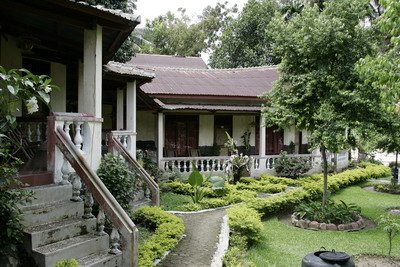 Simple but clean hotel, with cottages on the ground floor. A hanging bridge over the river Bohorok is the entrance to the hotel. In the open restaurant there's plenty of choice.
The spacious rooms are equipped with a fan, no air-conditioning and there is an outdoor shower.
In the vicinity you c... meer infomore infoinformations supplémentaires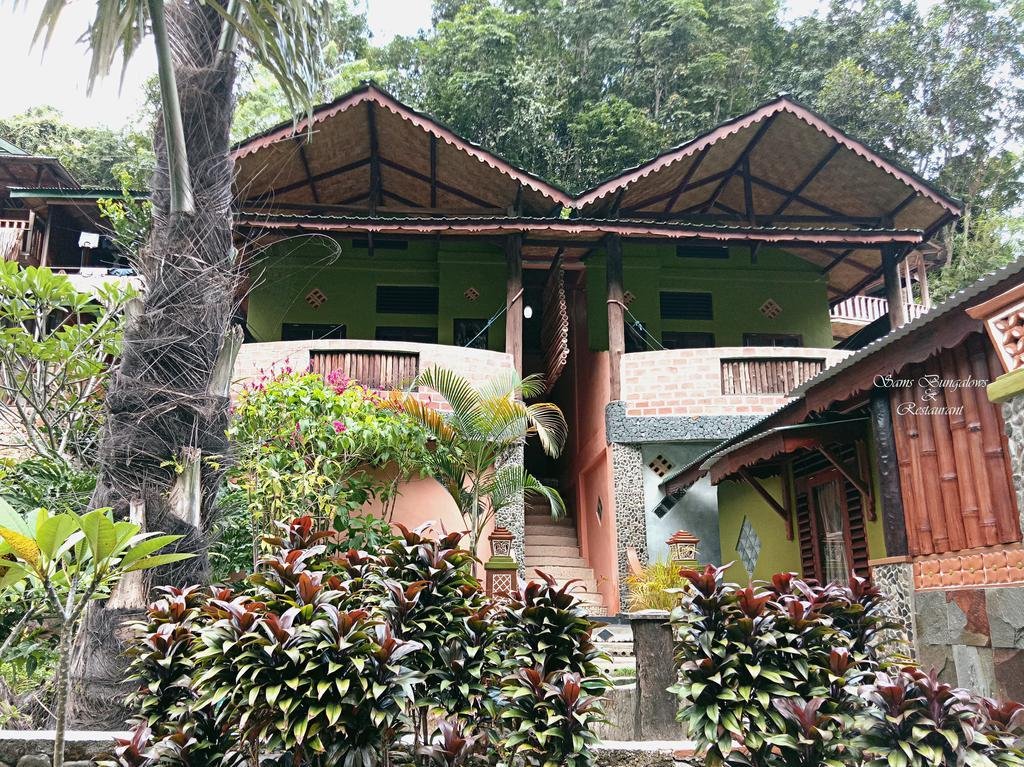 Sam's bungalow is een klein familiehotel, gelegen aan de Bohorok rivier. Het hotel heeft een restaurant, bar en terras. De schone kamers hebben een ventilator, bedden met klamboe, privé badkamer met warm water en een balkon met uitzicht op de rivier of op de bergen.... meer infomore infoinformations supplémentaires