Bouwsteen 8 dagen jungletrek noord Sumatra
De ultieme tour voor avonturiers...
Regenwoud, een 3-daagse trekking dwars door het regenwoud, orang oetans en een wild-water raft op de Wampu-rivier!

Je reist met eigen chauffeur en maakt de trekking met je privé ranger en dragers.

Voor deze avontuurlijke reis dien je over een (zeer) goede conditie te beschikken, niet bang zijn en over een gezonde dosis flexibiliteit te bezitten.
Deze reis is slechts een voorbeeld van hoe uw reis er uit kan zien. We stemmen de reis graag af op uw wensen. Wilt u eerst meer inspiratie opdoen? Bezoek dan ons
Indonesië Reiscafé
. Onze landendeskundigen zijn daar aanwezig en adviseren u graag uit eigen ervaring!

Including:
•Accommodations based on bed and breakfast
•Mentioned excursions
•Camping equipment (tent, mattress) during the trek
•3 lunches and 2 dinners during the trek
•Private ranger and porters during the draw
•Local ranger with the orangutans
•Rafting with professional organization, including rafting equipment and lunch
•Private car with driver, including fuel, tolls and parking fees and the overnight stays and meals of the driver


Exclusive
•Other lunches and dinner
•Expenses of a personal nature
•Tips
•Travel and cancellation insurance.
•Booking costs and contribution Calamity Fund € 30 per booking
•SGR contribution € 5 per person
•CO2 compensation € 22 per person
Dag 1 Arrival Medan, transfer to hotel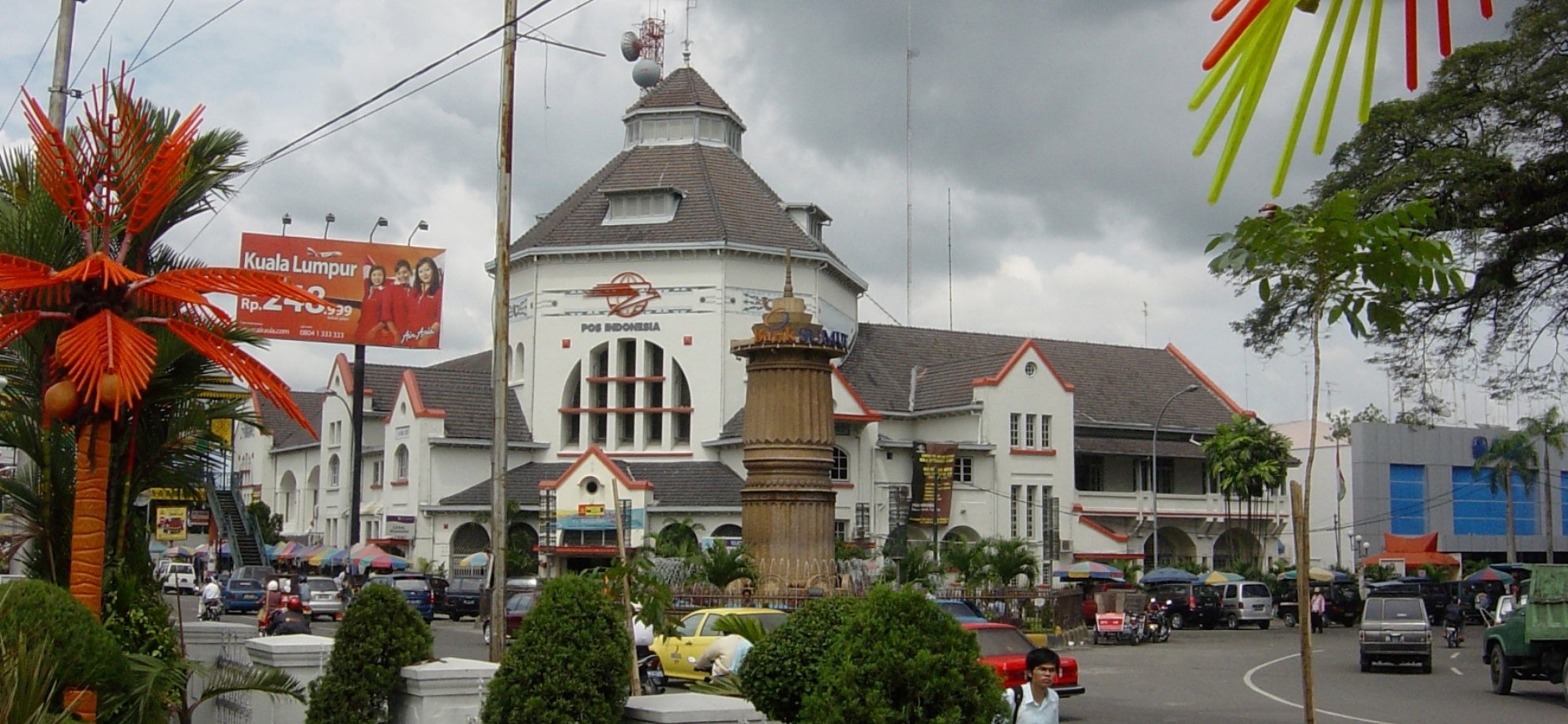 Selamat datang, welcome to Medan! Upon arrival in Medan you walk straight to the immigration booth to get your visa free stamp in your passport. It is valid for 30 days maximum, calculated from the first day you arrive in Indonesia regardless of the time of arrival or departure. In Medan your driver is waiting for you with a piece of board with your name on it. He will drive you to Hotel Deli River, a little family hotel just outside the big city Medan. The hotel is surrounded by a beautiful tropical garden and has a swimming-pool. Depending on the time of your arrival you can make a short city tour or acclimatise at your hotel.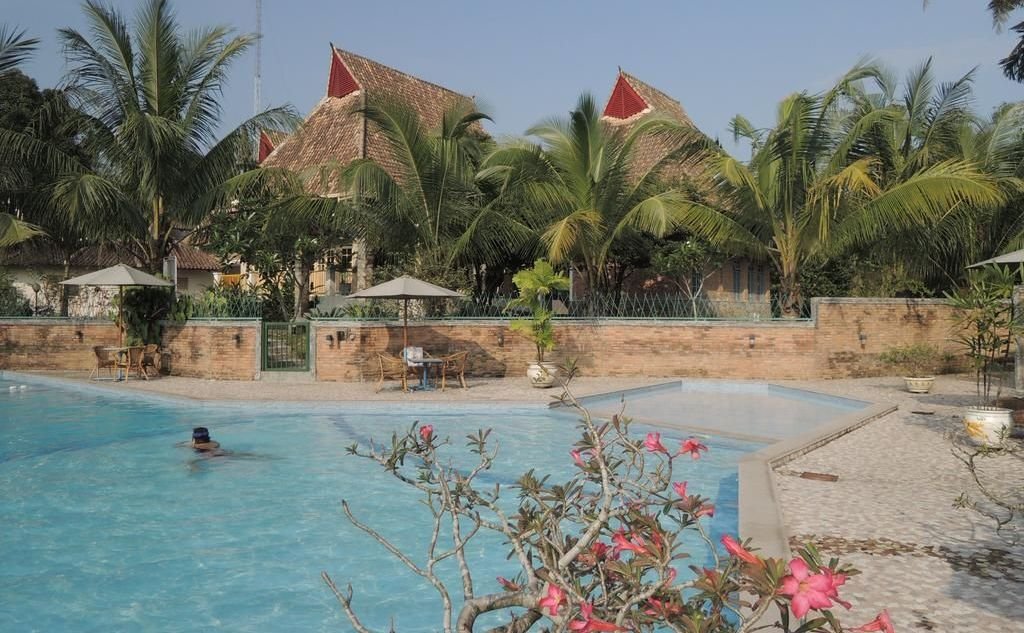 Dag 2 Medan to Tangkahan.
In the morning we make a short city tour through Medan. The town is one of the biggest cities of Indonesia. Busy, crowded, dusty and warm, but it's quite an experience to drive through Medan. Many becaks "pedicabs" and mopeds with which the local people move around. We drive along colonial buildings and visit the palace of the Sultan of Deli. Then we continue with our private car and driver. We drive at a nice 'strolling" pace through the countryside of Sumatra. We go past lots of rubber and palm oil plantations in the direction of the National Leuser Park. The last part of the road is pretty bad and through small villages we finally arrive in Tangkahan. We have to cross the river on a bamboo raft to get to our hotel, which is a very simple jungle lodge. We can wash the elephants in the river in the afternoon. The elephants are not available every day.

Dag 3 Trekking from Tangkahan to camp Krapu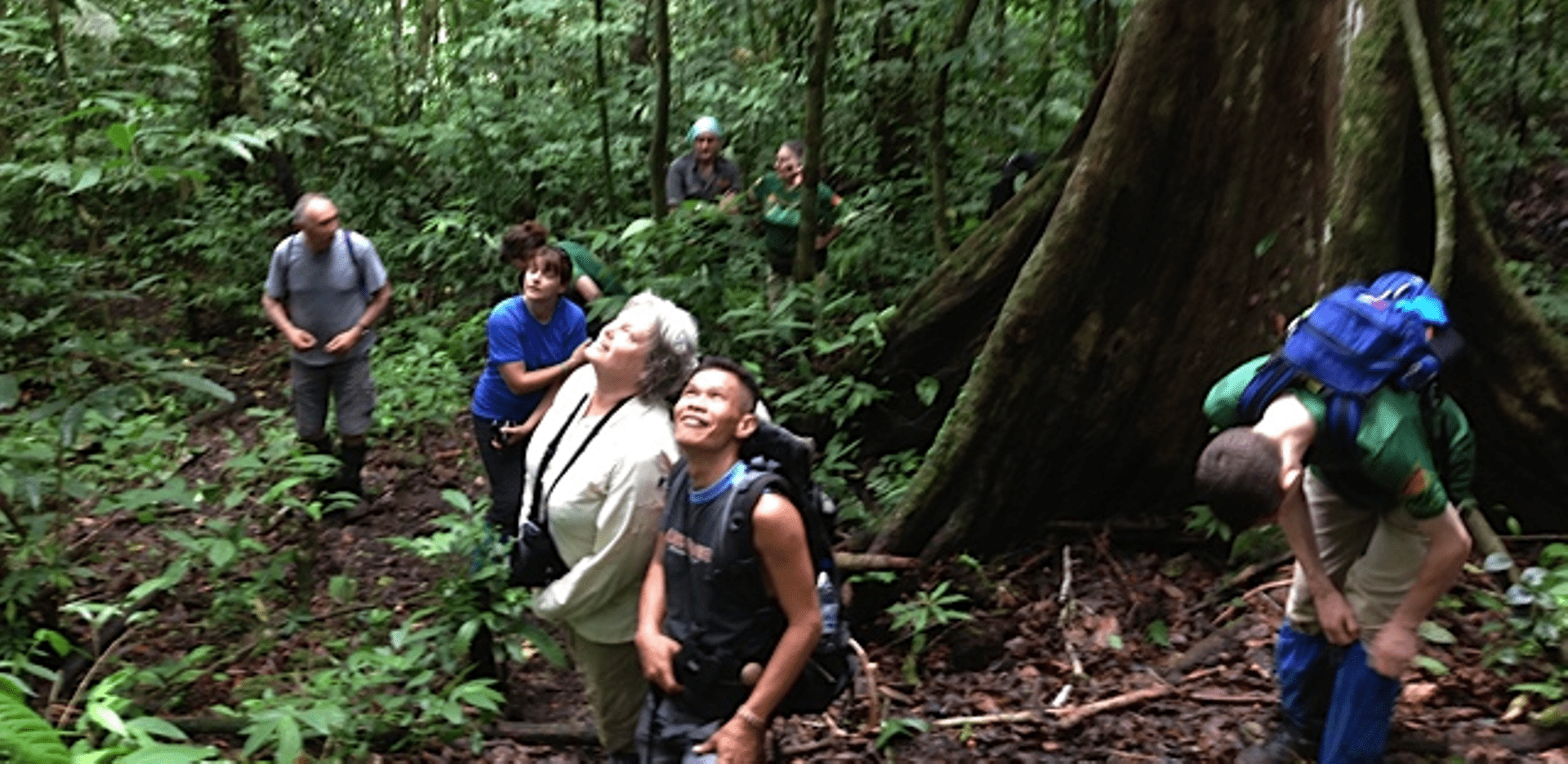 Na het ontbijt rij je in twee uur met een four wheel drive naar Sungai Musam, het startpunt van de trekking. Met een ervaren lokale ranger en dragers ga je de jungle van het Leuse National park in. Onderweg kun je orang oetans, gibbons, makaken, Thoams Leaf apen, hornbills en nog veel meer wild in het bos zien. De ranger heeft ogen en oren op een stokje en als hij iets hoort of ziet maakt hij je deel van het Sumatraanse wildlife. Lunch en diner wordt ter plaatse klaargemaakt door de ranger of een drager. De jungle is vochtig en heet. Bescherm je zo veel mogelijk tegen muggen en bloedzuigers.
Dag 4 Trekking from camp Krapu to Batu Lintang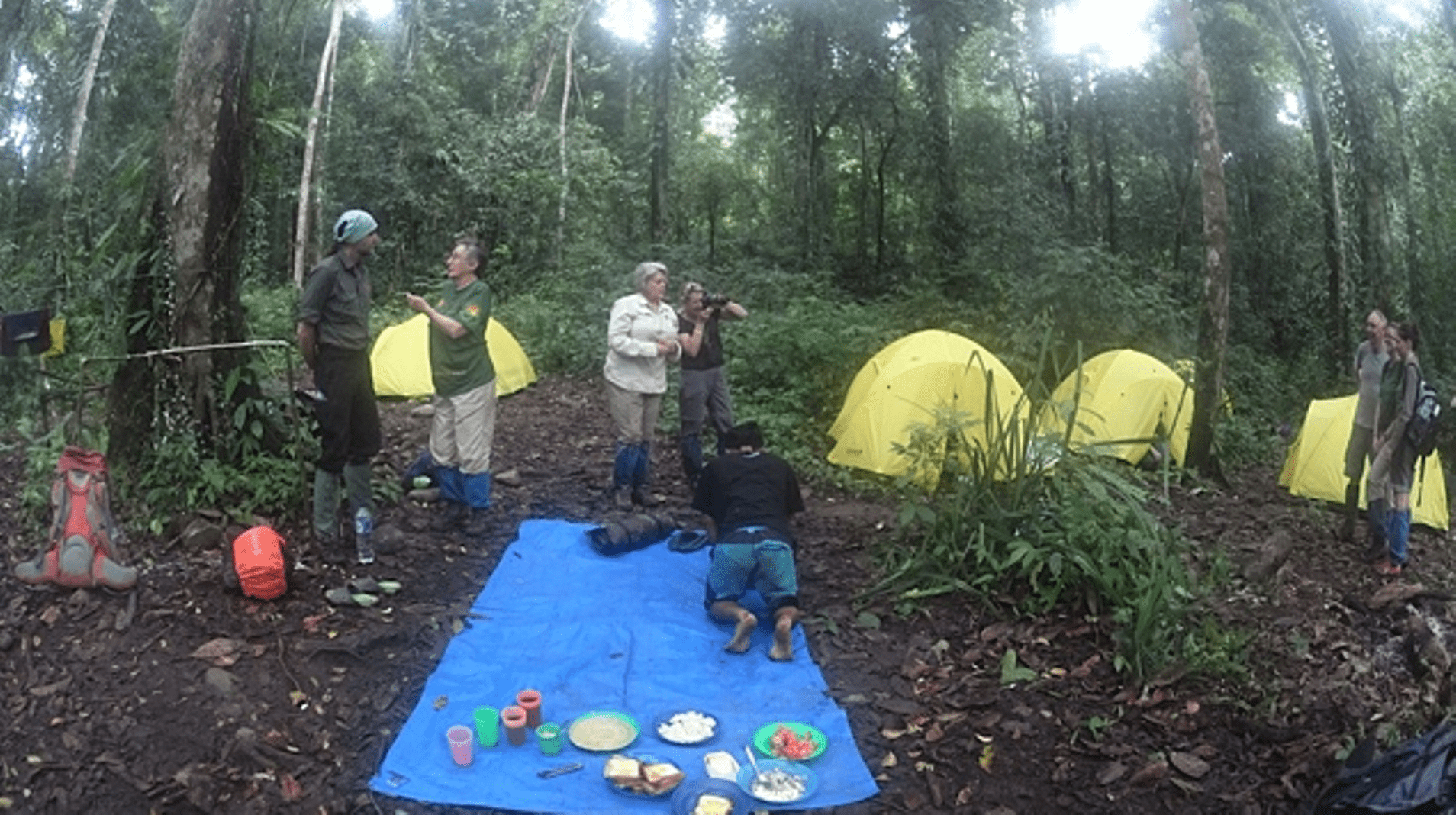 Ook het ontbijt wordt ter plaatse klaargemaakt. Deze dag wandel je ongeveer zeven uur door puur natuur. Verbaas je over de onmetelijk hoge bomen, de fantastische geluiden van de jungle en al het wildlife dat je tegenkomt. Lunch onderweg en diner in camp Batu Lintang.
Dag 5 Trekking from Batu Lintang to Bukit Lawang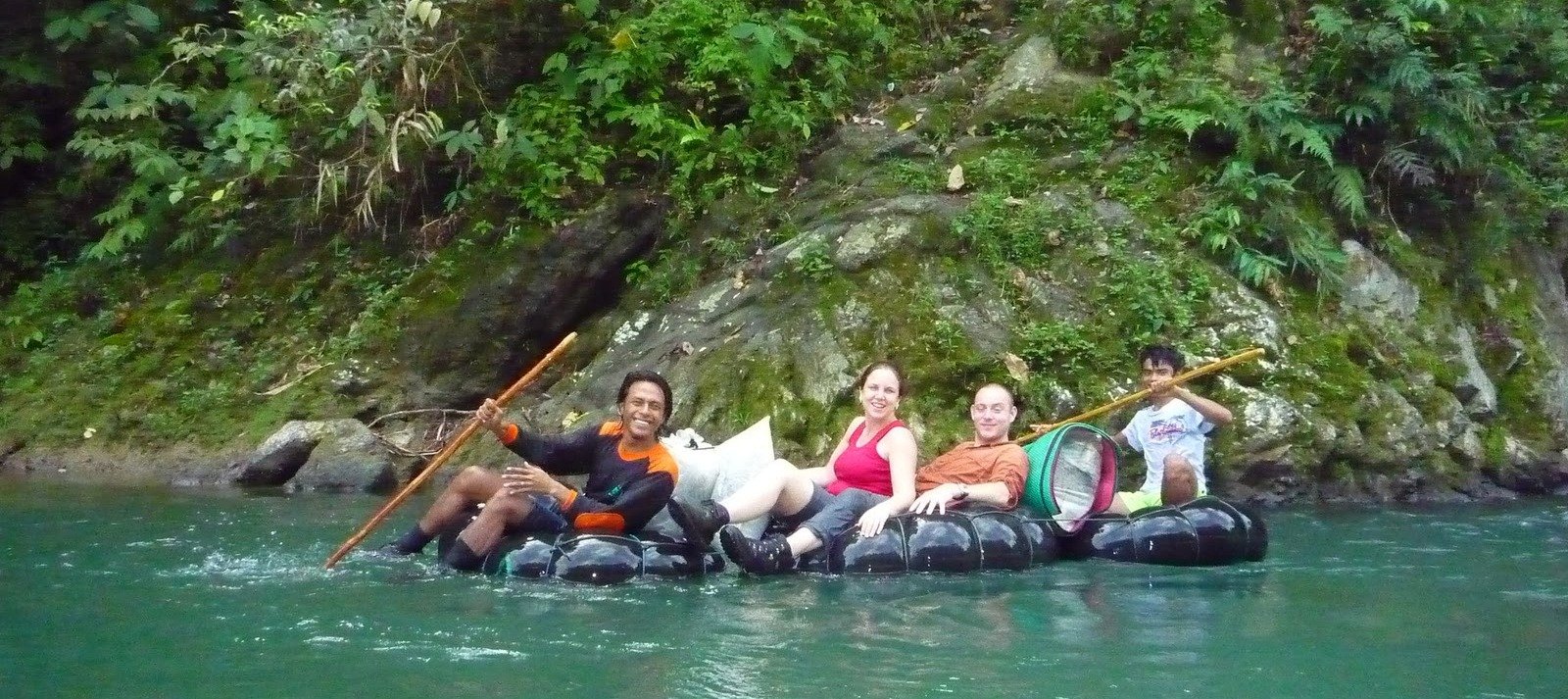 Na twee zware dagen nog een paar uur lopen voordat we met grote banden de rivier Bohorok afzakken tot bij het dorp Bukit Lawang. Tijd voor een beetje luxe en een goede douche. Je verblijft de komende nachten in het Bukit Lawang cottages eco-resort, hoel Rindu Alam of Sam's bungalow. Alle accommodaties liggen direct aan de Bohorok rivier.
Dag 6 Bukit Lawang

Bukit Lawang hosted an Orang Utan rehabilitation center until a few years ago. Captive orangutans were re-educated in the rehabilitation camp to regain life in the National Leuser Park. At regular intervals (and sometimes still) they were fed by the rangers on the 'Piedingtime': a corruption of feeding time, which includes not only a time, but also a specific feeding place. In the morning you will make an approximately 3 hour trekking accompanied by a local ranger. A brisk walk through the jungle to see the Orangutans, Siamang (long arm monkeys), Thomas Leave Monkeys, Long Tailed Macaque and Gibbons and other jungle animals. Good condition and shoes with a good profile are required.

Raft excursie Bohorok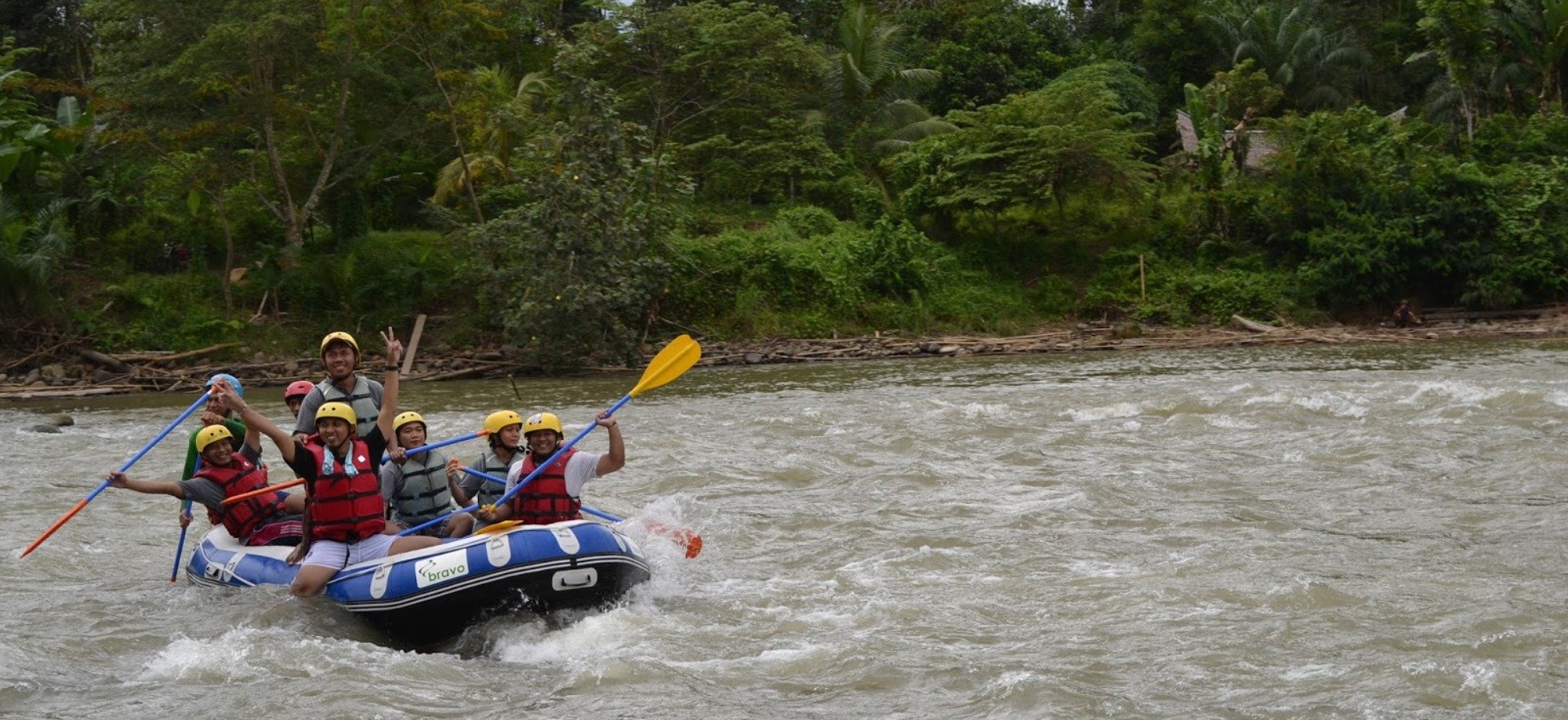 The Wampu river runs straight through the jungle of the Gunung Leuser natural park. After breakfast you go to the village Mariki by jeep, Mariki is the starting point of the raft that takes more or less 4 hours. We stop half way at a waterfall, where you can have a natural shower and where we have lunch. The ending point of the raft is the bridge in Bohorok. Local certified guides accompany the raft. Minimum age is 10. If you want to add the raft to your program there will be one extra overnight stay in Bohorok .
Dag 8 Bukit Lawang - Medan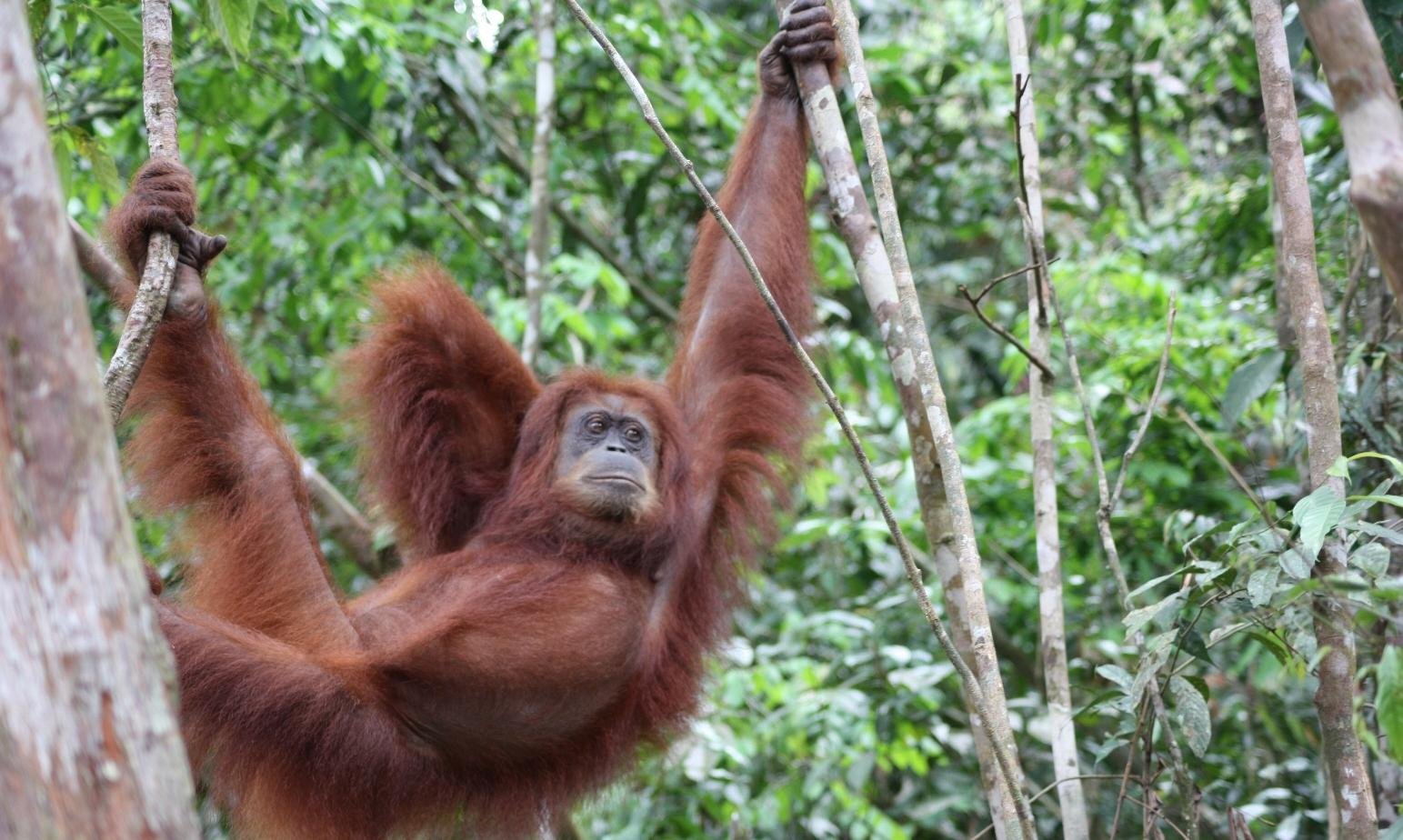 Na het ontbijt heeft u de mogelijkheid nogmaals de jungle in te trekken om orang oetans te spotten (optioneel). Na de lunch vertrekt u uit de jungle en rijdet in ongeveer 4 uur naar de hoofdstad Medan.
Deli River
Small and clean hotel, just outside de bustle of Medan. Spacious and beautifully situated on the river Deli. From the swimming pool view on the river. Friendly and helpful staff. Number of rooms: 8 Facilities: swimming pool, good restaurant Deli River is managed by Tri Jaya Tour & Travel, our agent on Sumatra. meer info more info Informations supplémentaires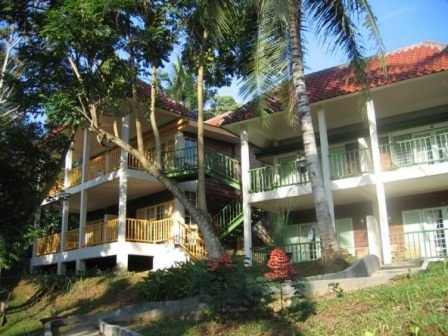 Mega Inn, Tangkahan
Simple but very cosy accommodation on the edge of Leuser National Park. The simple cottages are directly situated on the river. There's no hot water, but there is delicious food and there is Mega, your very caring host . meer info more info Informations supplémentaires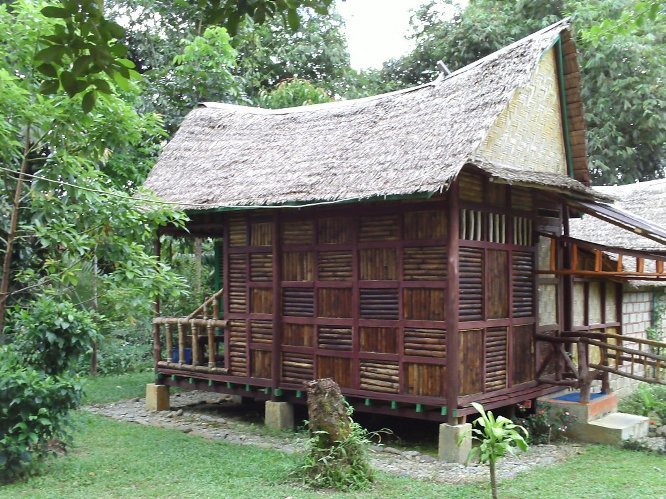 Bukit Lawang Cottages
Simple but clean hotel, with cottages on the ground floor. A hanging bridge over the river Bohorok is the entrance to the hotel. In the open restaurant there's plenty of choice. The spacious rooms are equipped with a fan, no air-conditioning and there is an outdoor shower. In the vicinity you can go on a hike to the orang-utans. meer info more info Informations supplémentaires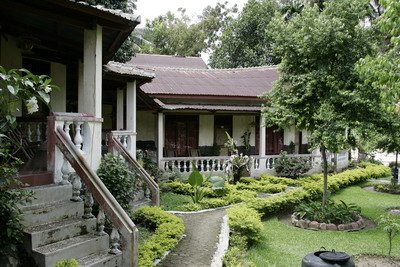 Medan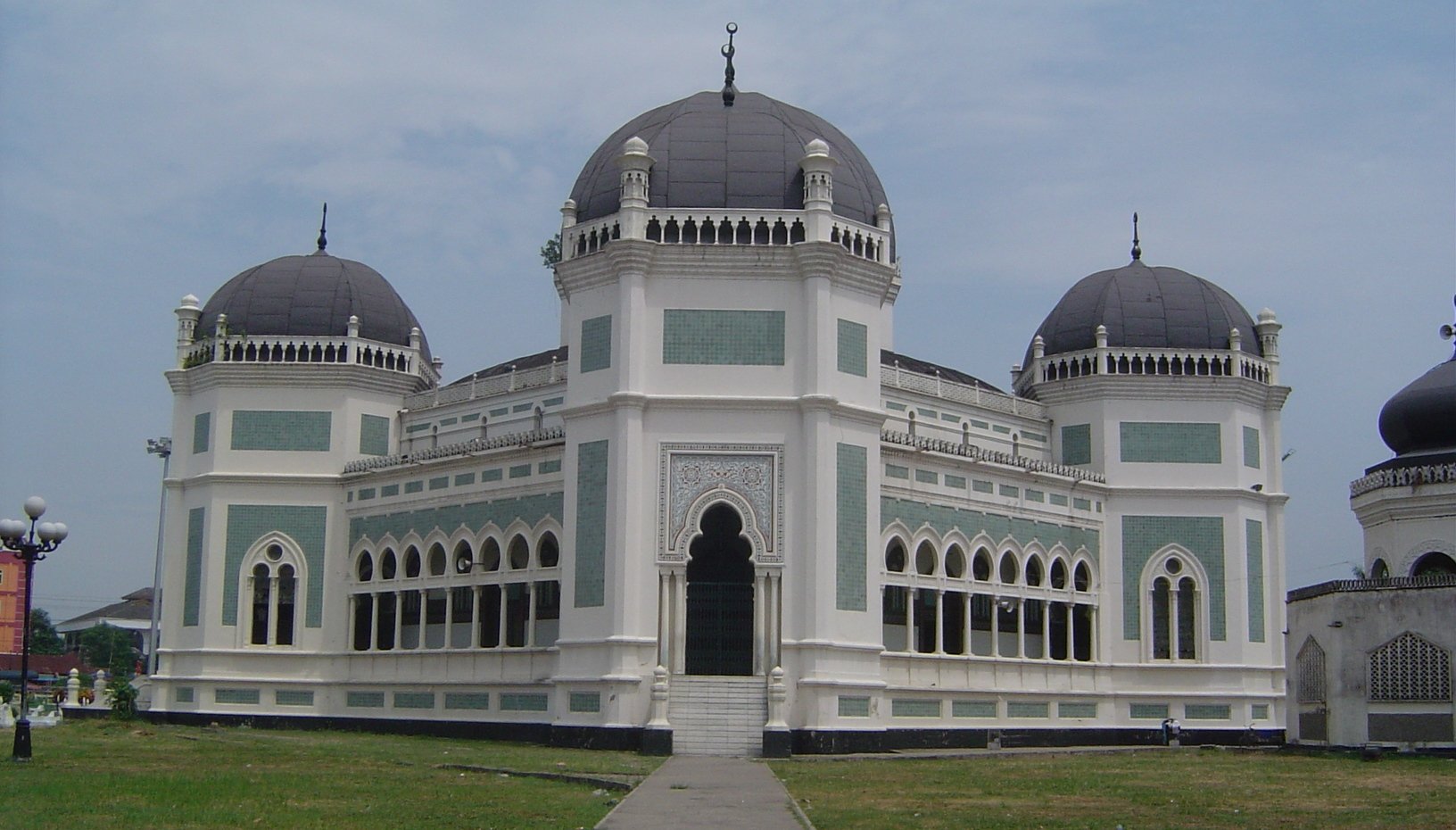 Medan
Medan is the capital of the province of North Sumatra and has more than 2.5 million inhabitants. In the Dutch East Indies period there were many plantations outside the city, especially rubber did well. The 1965 book "Rubber" by M.H. Szekely-Lulofs gives a good picture of what the world looked like at the time and how the Netherlands was firmly in control around the Deli river. Later it was mainly the Chinese who attracted trade and power. Now Medan is a modern city, where many old buildings still remind of the colonial period.

For the western tourist, Medan doesn't have much to offer: the Sultan's palace is nice to visit, as is the Chinese temple. Take a look at the great mosque Masjid Raya Al-Mashun, you will be welcomed (outside the services) and shown around.

Our favorite Deli River hotel is located just outside the city, on the Deli River. The accompanying restaurant Omlandia serves delicious Indonesian, Indian and Western dishes. The pecel (kind of gado-gado with delicious sauce) is a must!
In the center there is also a wide choice of hotels, but they still lack the atmosphere. Perhaps the former hotel de Boer, now Grand Inna, will come close.
Tangakahan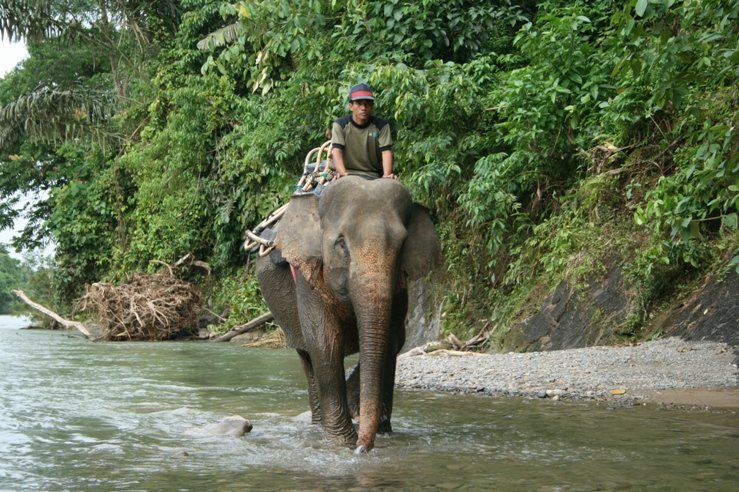 Tangakahan
From Medan to Tangkahan it is about a 2 hour drive and 2 hours bump through endless and desolate palm oil plantations. When you arrive at the river you can see that the rainforest hood has also stopped here. The forest of the Leuser National Park starts at Tangkahan. You cross the river via a suspension bridge or with the bamboo ferry. And then you are really in the jungle.

The elephant shelter is located near the hotels, upstream on the Kualsa Buluh River. The elephants are mainly used to patrol the jungle. In the morning and late afternoon they are washed in the river and tourists are welcome to help. From the center you can tube downstream to the hotels with large tires.

Must do's in Tangkahan:
At least a jungle trek. Under the guidance of a local ranger you take a brisk walk through the jungle and see, hear, smell and experience the jungle.
A walk by or along the river to the waterfall is also recommended. At the waterfall you see a lot of butterflies and you can of course also take a refreshing bath.

Tangkahan has some very basic accommodations, of which Mega Inn is our favorite. Do not expect hot running water, air conditioning or any luxury. Do expect to wake up to jungle sounds, helpful staff and reasonable and inexpensive food.
Bukit Lawang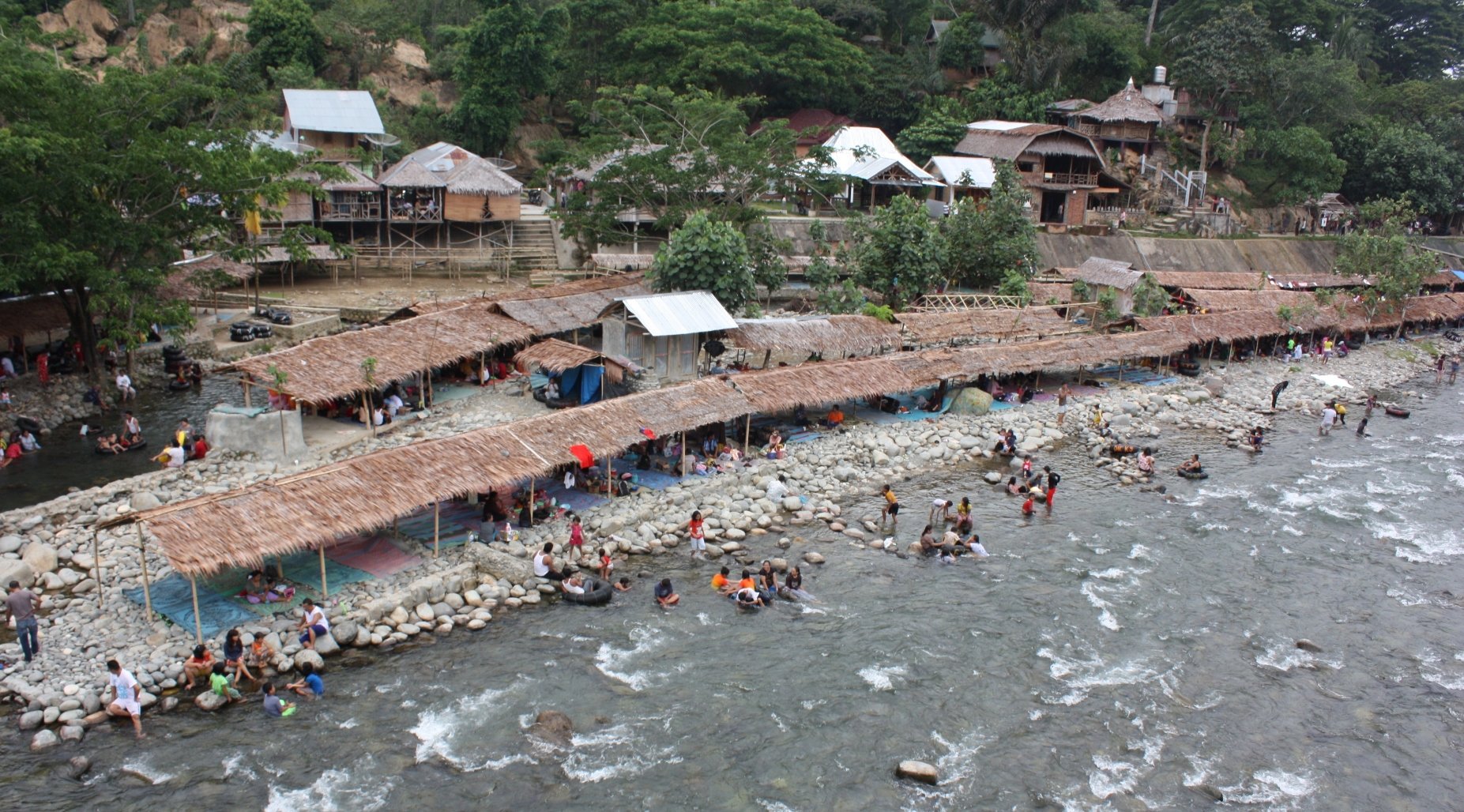 Bohorok
Bukit Lawang is the place that is often called Bohorok, the river of the same name. Bukit Lawang is located in the Gunung Leuser National park and is mainly visited to spot the orangutans. The former orangutan rehabilitation center is located directly on the river. Until a few years ago, the great apes were trained here to be able to live from nature after a life as a pet. That is now a thing of the past. No orangutans have been kept in captivity for years and the work of the rehabilitation center is about to end.

Until recently, the monkeys were fed on the "piets time", a name that you have to understand. For many Indonesians, the "F" is a difficult to pronounce consonant that is corrupted into a "P". Feeding time is already more understandable then, but for us Europeans still strange. A time to go. But it is still customary for the premises to go to the feeding time, because then you can be sure that you can see the monkeys up close.

However, the pied time is also a thing of the past. If you want to spot orangutans, make a jungle trek of 3 or 4 hours, together with a local ranger, who will bring some fruit or vegetables in his backpack to lure the famous orangutans.

Bukit Lawang is approximately 3 hours drive from Medan and 2 hours (via bumpy roads) from Tangkahan. It has some nice accommodations, of which the Eco Lodge and Sam's bungalows are our favorites. For those traveling with growing youth, the Bukit Lawang children's home, with 2 bedrooms, is a nice alternative.
Keep in mind that on weekends Bukit Lawang is overrun by local tourists and the Saturday nights are noisy!
You don't have to travel to Bukit Lawang for special food.