Bukittinggi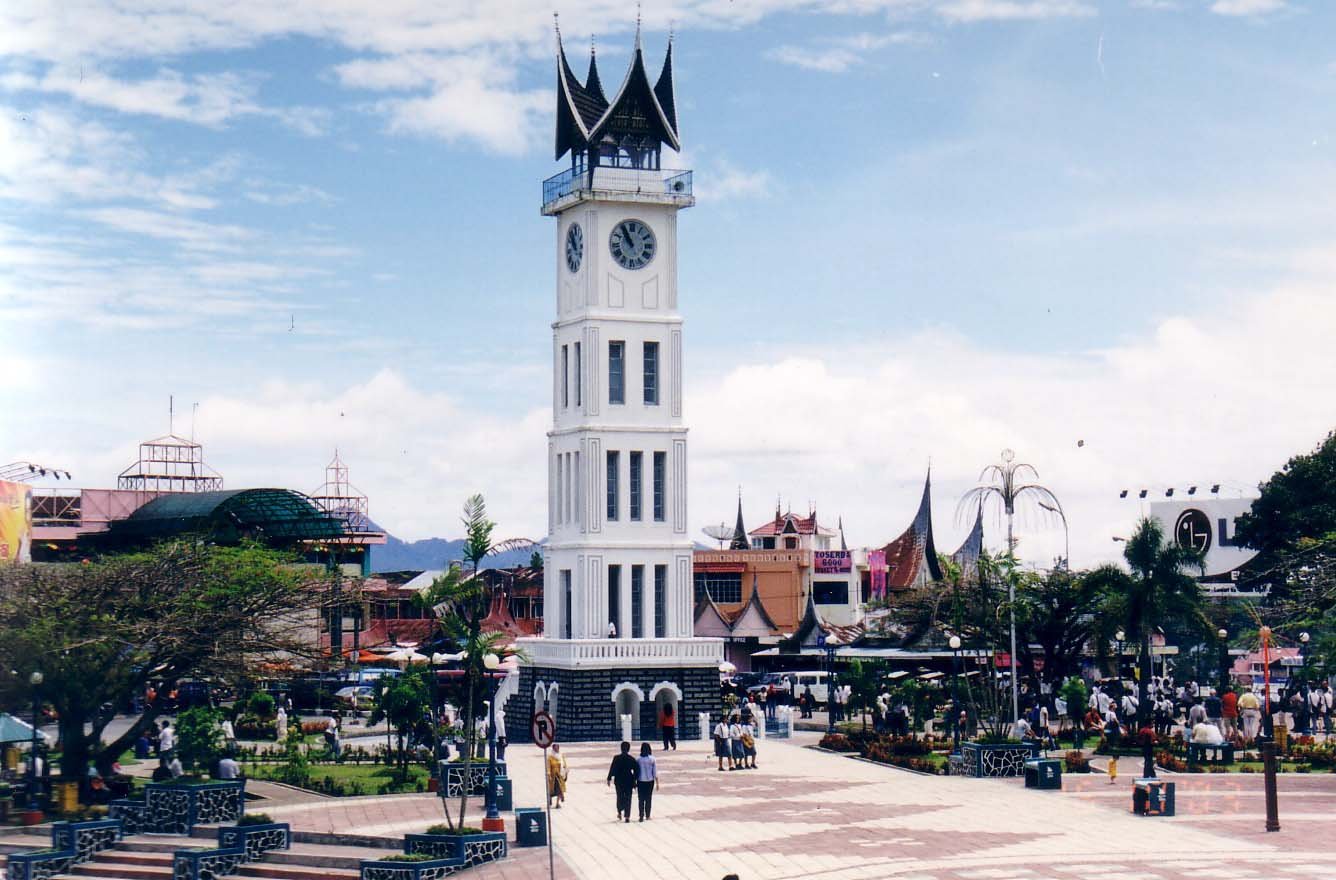 Bukittinggi (high hill) is situated in the middle of Sumatra in the Minangkabau highland.
In the past this city was known as Fort de Cock, the bell tower built by the Dutch in 1926, which you still can visit on the town square.
In the Natural Park Taman Bundo Kanduang you'll see the typical constuction of the Minangkabau in the replica of Rumah Gadang.( Rumah Gadang means Big House)
From Bukettinggi you can go to Sianok Canyon,Lobang Jepang and Lake Maninjau.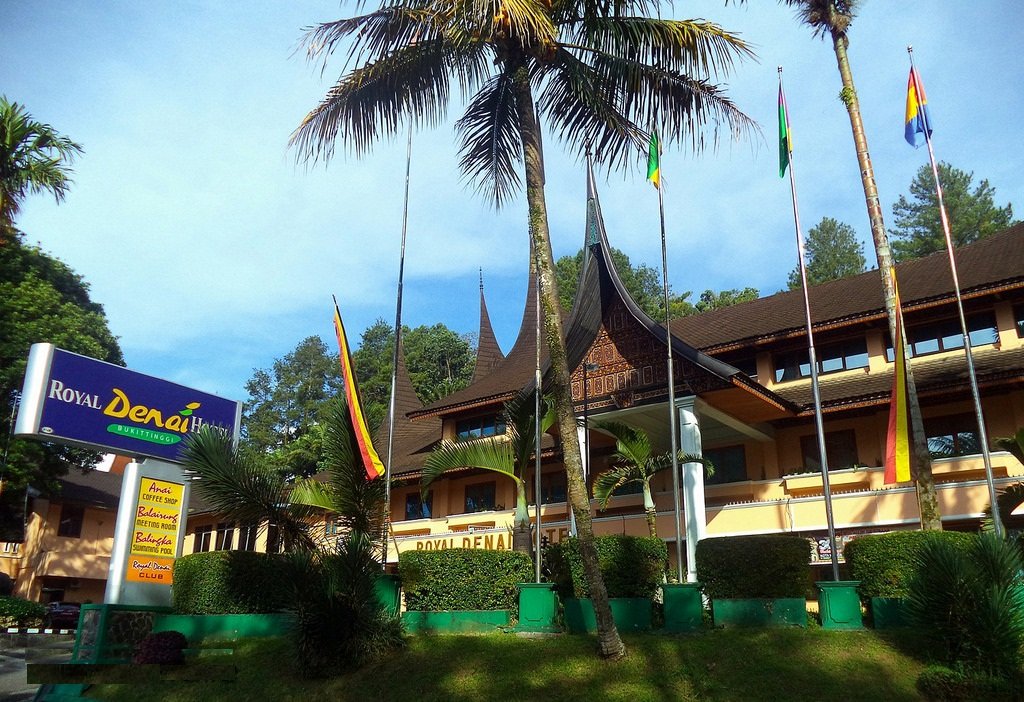 Hotel Denai is a comfortable hotel in Bukittinggi.
Suitable for both business travellers and tourists.
Located in a beautiful garden you can enjoy the beautiful view of the Merapi (or, in minagkabau, Marapi) and Singallang Mountains.

Number of rooms: 70

Facilities:
Swimming pool, 24 hour ro ... meer infomore infoinformations supplémentaires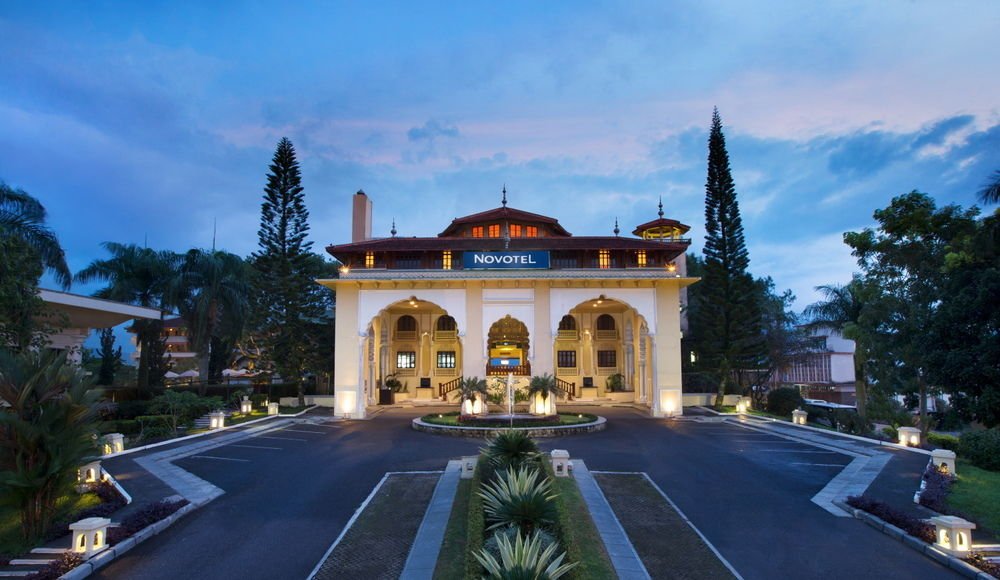 Novotel Bukittinggi is located in the city center, at walking distance from Jam Gadang (Bukittinggi icon), Pasar Atas and Benteng Fort de Kock, and close to Jambatan Limpapeh. Novotel Bukittinggi is about 76 km from the Minang Kabau International Airport.
Located in the heart of the fabulous Bukitt ... meer infomore infoinformations supplémentaires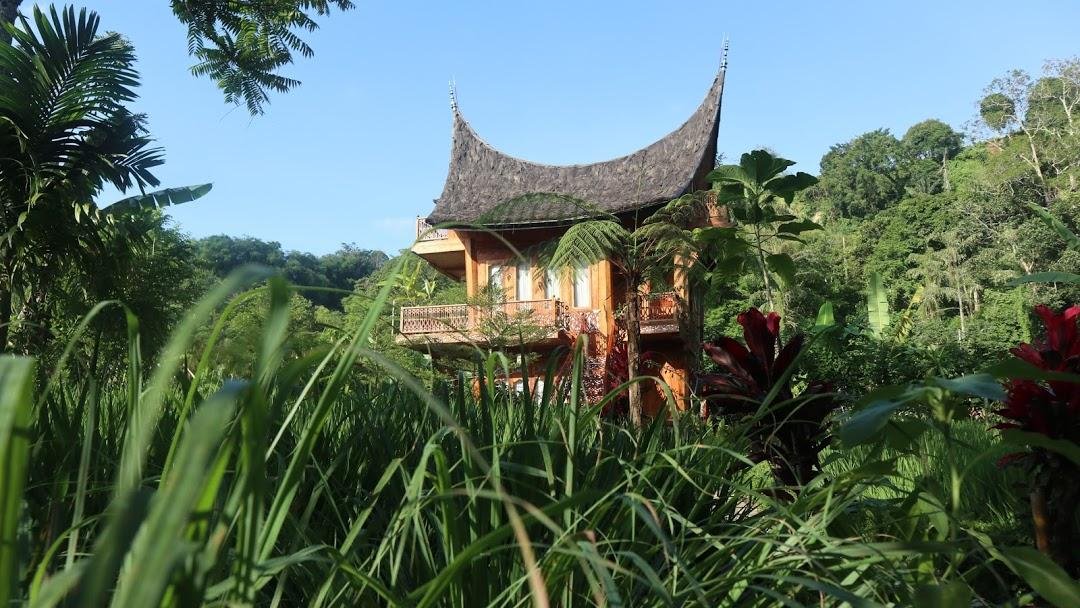 You will certainly enjoy this 4 * hotel during your stay in Bukittinggi.
This hotel is suitable for all types of travelers.
You can relax in the massage parlour, the swimming pool or by taking a walk in the garden.

Number of rooms: 101

Facilities:
Swimming pool, children's pool, restaurant, ... meer infomore infoinformations supplémentaires