Jimbaran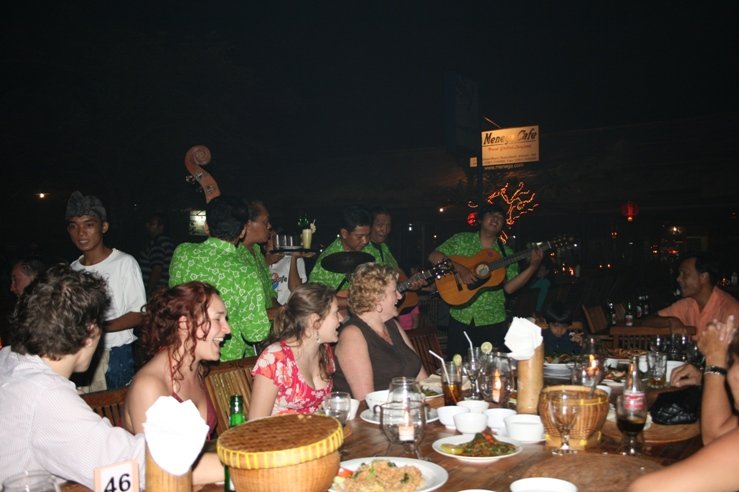 The fishing village Jimbaran, on the way to the peninsula Nusa Dua, is famous for its little fish restaurants on the beach.
For around 16 euro you can eat fresh lobster, crab, tiger prawns or a delicious Red Snapper!
Join a table at around half past five to admire the beautiful sunset and enjoy the good food and the romantic atmosphere on the beach in the evening.
Wine lovers: the local Two Islands Chardonnay is alright. The other wines are not so good.
2018: You can still eat fish in Jimbaran, but it has become a very popular place. Prices have gone up, it's very busy and less romantic. But the food is still good though…
Accommodaties
Accommodations
Hébergements
Jimbaran
Excursies
Excursions

Onderstaande excursies kunnen in deze plaats gemaakt worden.
The excursions below are available within this place.
Jimbaran