Jimbaran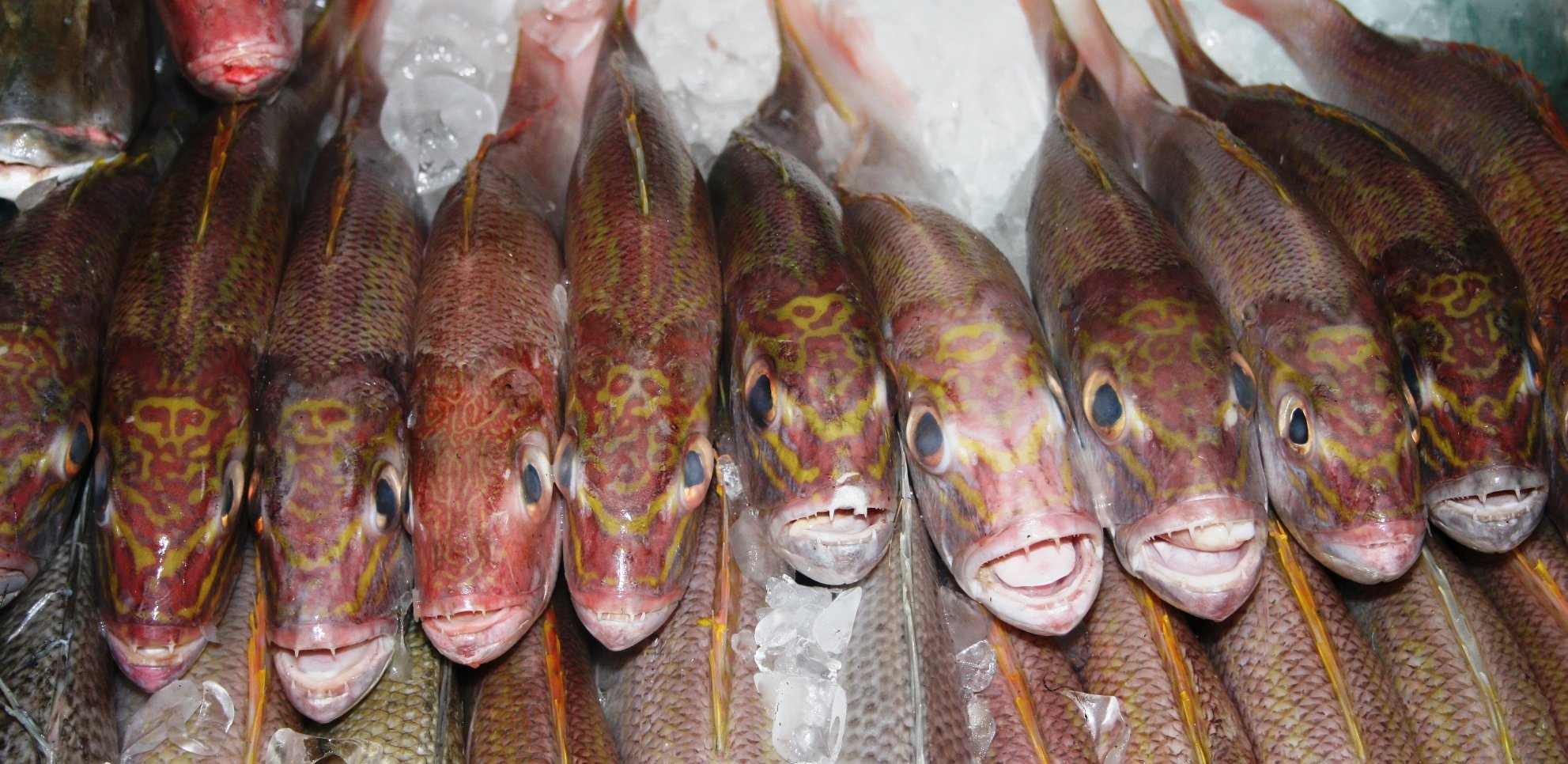 The fishing village Jimbaran, on the way to the peninsula Nusa Dua, is famous for its little fish restaurants on the beach.
For around 16 euro you can eat fresh lobster, crab, tiger prawns or a delicious Red Snapper!
Join a table at around half past five to admire the beautiful sunset and enjoy the good food and the romantic atmosphere on the beach in the evening.
Wine lovers: the local Two Islands Chardonnay is alright. The other wines are not so good.
2018: You can still eat fish in Jimbaran, but it has become a very popular place. Prices have gone up, it's very busy and less romantic. But the food is still good though…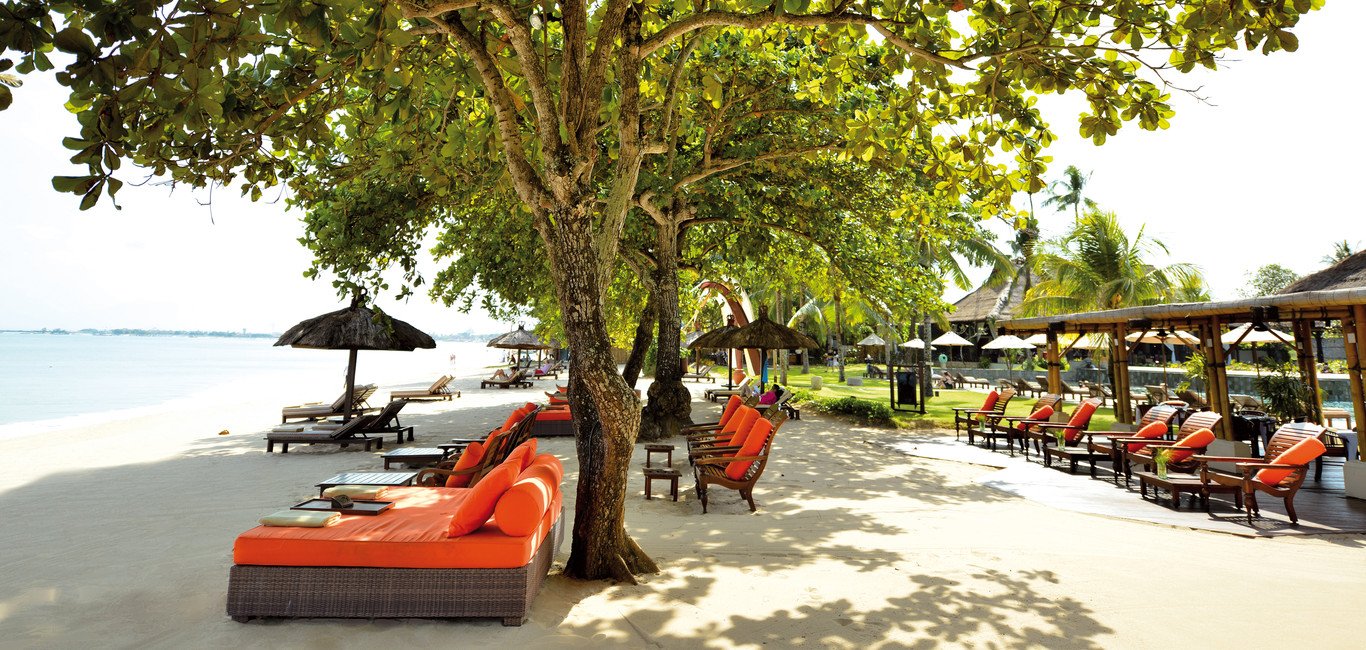 The luxury boutique resort is located directly on the beach of Jimbaran Bay. The more than 60 cottages and villas are situated in a spacious garden. The resort has a swimming pool, spa and three restaurants.

All rooms have air conditioning, natural stone bathtub, TV, DVD player and a private terr ... meer infomore infoinformations supplémentaires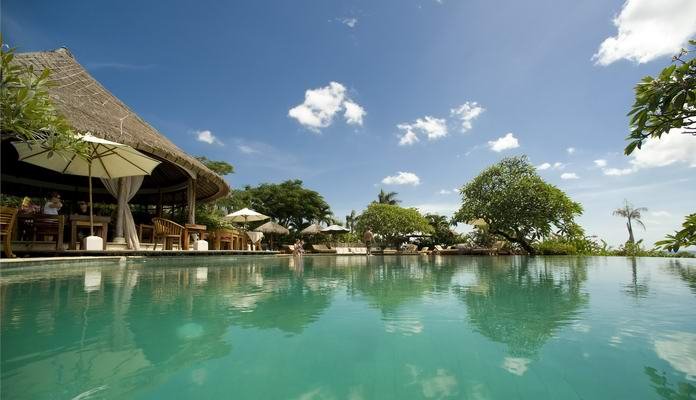 The place to end your Bali DIFFERENTLY round trip!

La Joya Villa, located on the southern peninsula Bukit offers peace (so no telephone and TV in the rooms), space, luxury and relaxation.

The complex consists of a main building with 6 rooms, 15 bungalows and 1 large private villa.
Two swimmin ... meer infomore infoinformations supplémentaires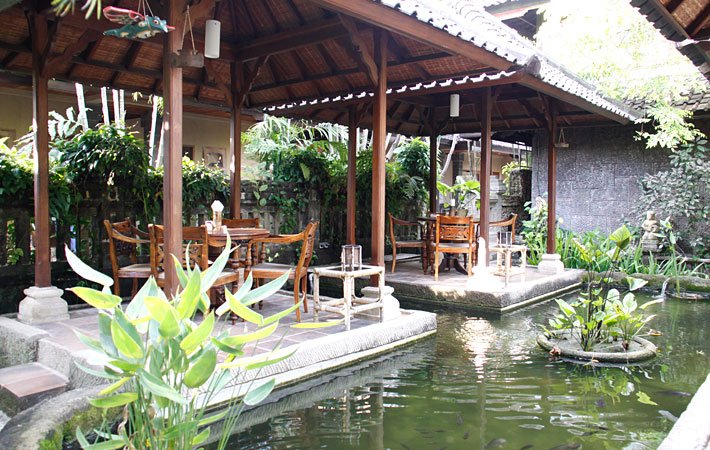 Puri Bambu hotel is located in the fishing village of Jimbaran. Just a 15-minute drive from Bali airport, this is an ideal place for an overnight stay between two flights.

The ambiance of Puri Bambu Hotel is reflected in the decor of the rooms.
All rooms are equipped with AC, telephone, TV, bath ... meer infomore infoinformations supplémentaires