Lovina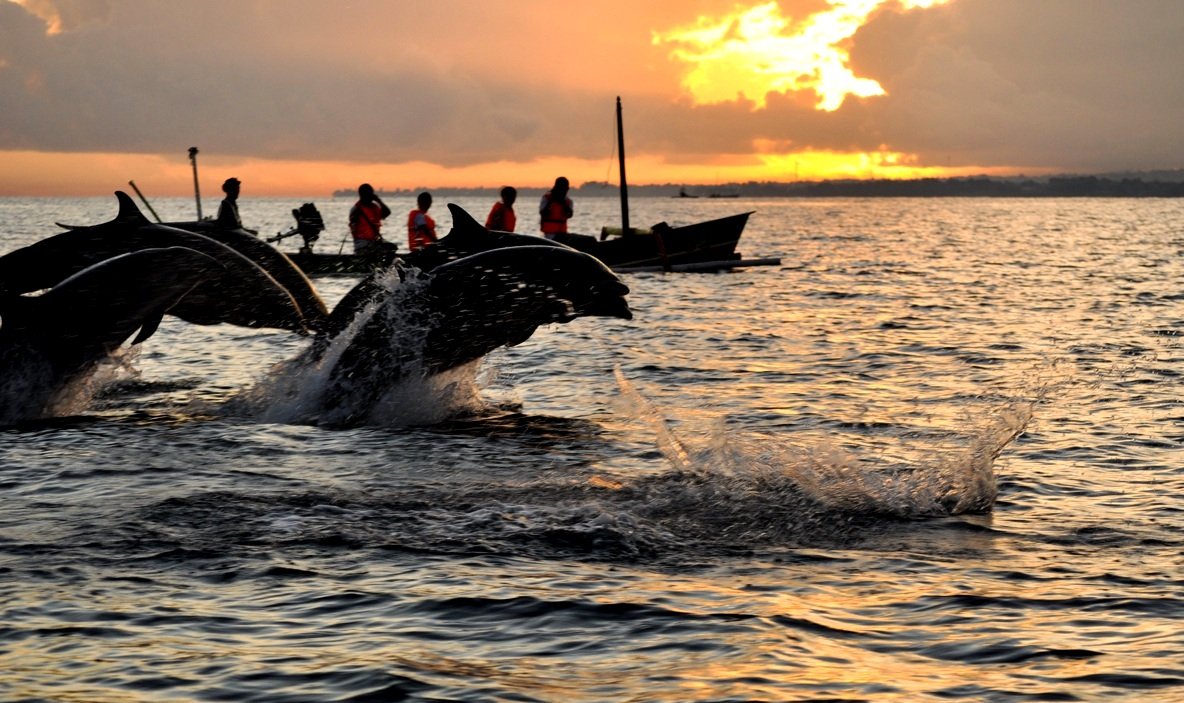 Lovina is a seaside village in the North at the Bali Sea. The black beach does not immediately invite you to swim or snorkel in the sea. In any case, there is little to see underwater.
Compared to the South of Bali it's quiet here, whereas all facilities to enjoy your holiday are present. The village has a cozy center with restaurants and shops.
Lovina's must-do is an early morning trip to see the dolphins. With a bit of luck you will be with a few boats in a school of dozens of dolphins, but it can also be unexpected.
Close to Lovina, the Banjar Hotsprings and the Buddhist monastery Brahma Arama Vihara are worth a visit. Furthermore, the West Bali National Park is a short distance away. A visit to the former capital of Bali, Singgaraja, with its many old buildings is very worthwhile.
Excursies
Excursions

Onderstaande excursies kunnen in deze plaats gemaakt worden.
The excursions below are available within this place.
Lovina