Nusa Lembongan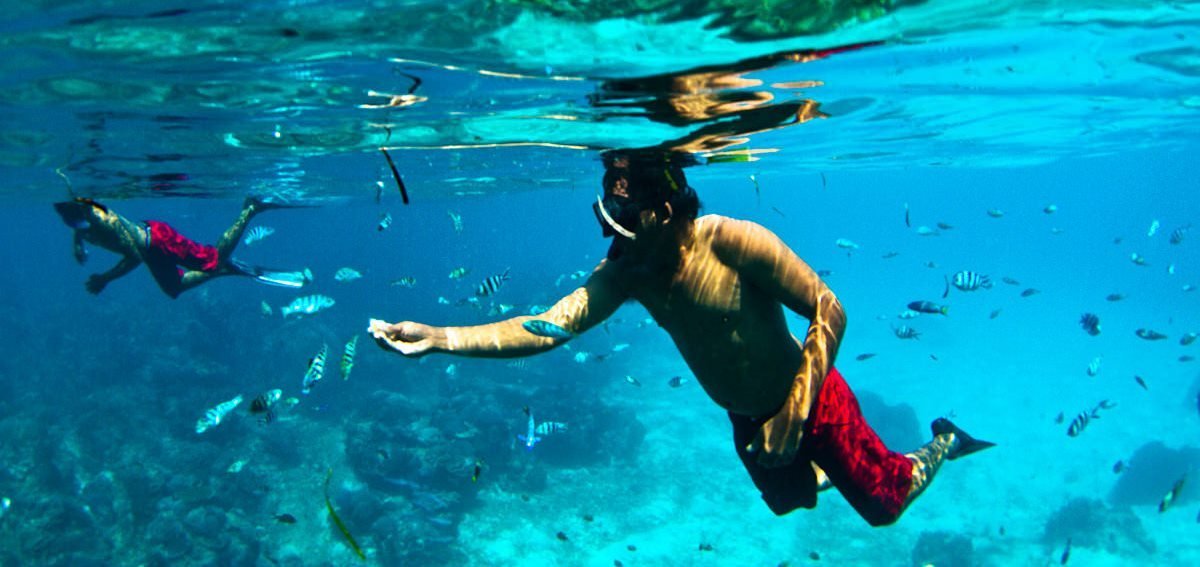 An hour's boat ride from Bali are the bounty islands of Nusa Lembongan, Nusa Ceningan and Nusa Penida.
Nusa Lembongan has beautiful beaches with even nicer names such as Dream beach and Mushroom Bay beach. Snorkeling is excellent from the beaches, but take the boat to beautiful and interesting locations between Nusa Lembongan and Nusa Penida, or to the Mangrove, where you will spot countless colorful fish.
Via the Yellow Bridge you go from Nusa Lembongan to Nusa Ceningan. It is the smallest of the 3 islands and is less known to tourists. It has a beautiful but small beach at Mahana Point.
The Nusa is a paradise for experienced divers, with manta rays, sharks and beautiful corals. In the months of August to November you will also find the impressive and ugly Mola-Mola sun fishing here. Beginners should consider strong currents.
The food on the Nusa's is comparable to that in South Bali. Fresh fish is of course best when the fish is really fresh.
Nyepi Laut
One day per year there's no boat traffic around Nusa Lembongan. That day the islanders are busy praying because of Nyepi Laut. A quiet day on sea.
The date for Nyepi Laut is only announced one month in advance and is always on the day after New Moon. Nyepi Laut usually falls in September or October.