Tabanan

The district Tabanan consists of a few villages and many dessas on the flanks of the Gunung Batukaru, a more than 2.200 meter high mountain.
The famous photos of Tabanan show the outstretching rice terraces of Jati Luwih. In Tabanan you'll find the Bali Butterfly Park, the temples Luhur Batakaru, Pura Taman Ayun, the well-known Alas Kedaton and the Sangeh Money forest.
Accommodaties
Accommodations
Hébergements
Tabanan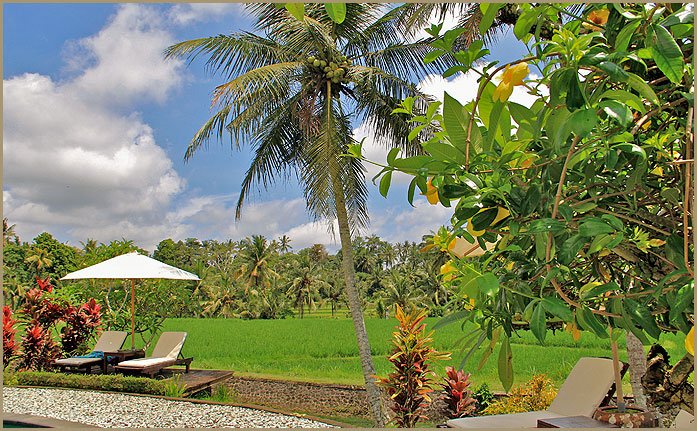 Villa Taman di Blayu is located in the Dessa Blayu in the quiet district of Tabanan. The small resort has 6 Deluxe, 2 Superior and 4 Standard villas. The Superior and Deluxe are our favorites and have air conditioning, private terrace, toilet, bathroom with shower, TV, CD and DVD, WiFi, bath slipper... meer infomore infoinformations supplémentaires
Excursies
Excursions

Onderstaande excursies kunnen in deze plaats gemaakt worden.
The excursions below are available within this place.
Tabanan
U gaat naar het Balinese platteland. Bij het Subak Museum in Tabanan krijgt u te zien hoe het eeuwenoude irrigatie systeem in Bali werkt. Daarna gaat u op bezoek bij een Balinese familie en ziet u de dagelijkse bezigheden. Vervolgens is er een bezoek aan een lokale lagere school (niet op zon- en fee... meer infomore infoinformations supplémentaires