Ubud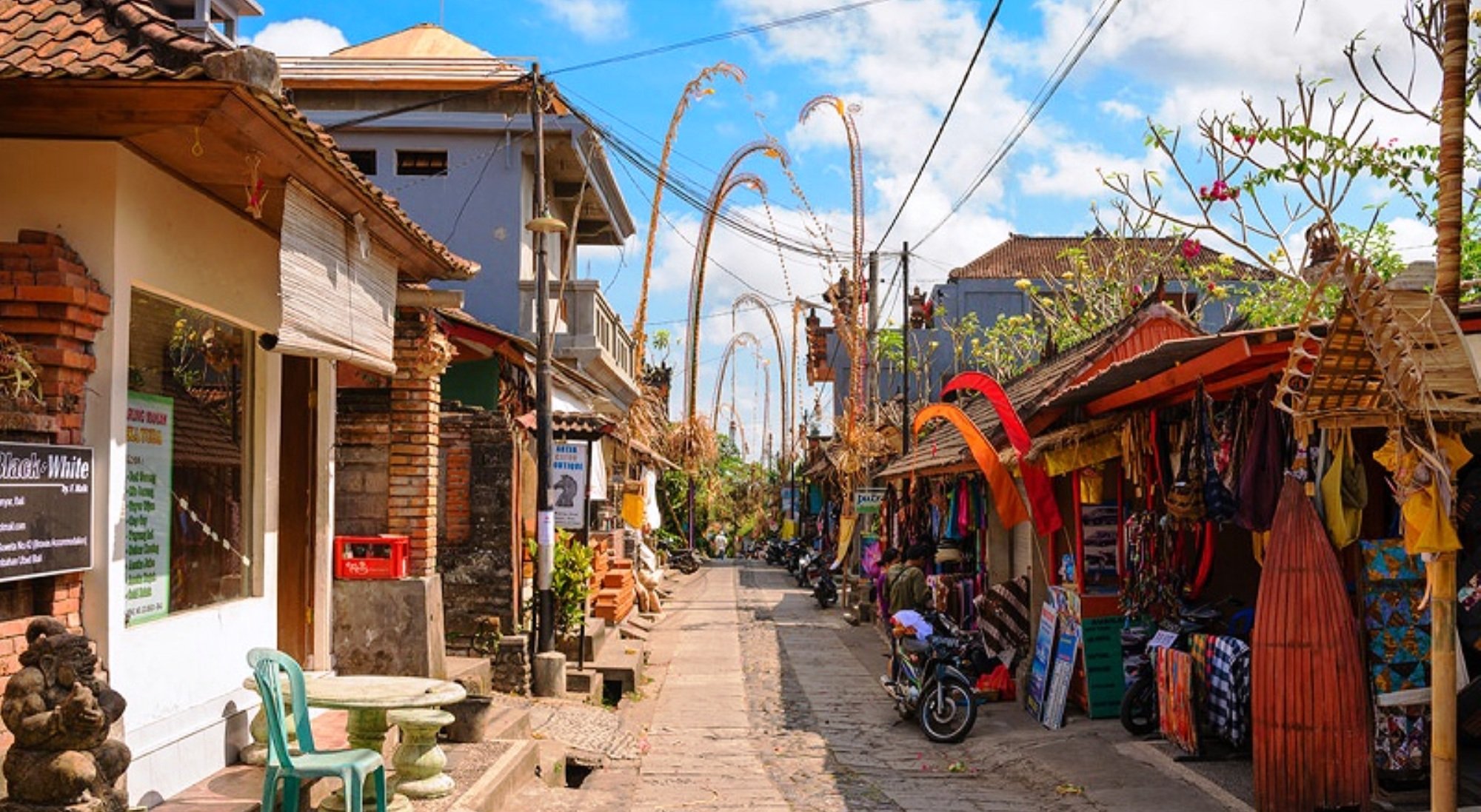 Ubud is called the artist village in central Bali. In and around the busy center are numerous sewing and art studios and several museums and theaters. Dances are performed daily, including in the palace. A visit to the art-market opposite the palace is also definitely worth it.
You can choose a hotel or resort in the busy center, somewhere quiet in the middle of the rice fields or on the border of the river.
Things to see and do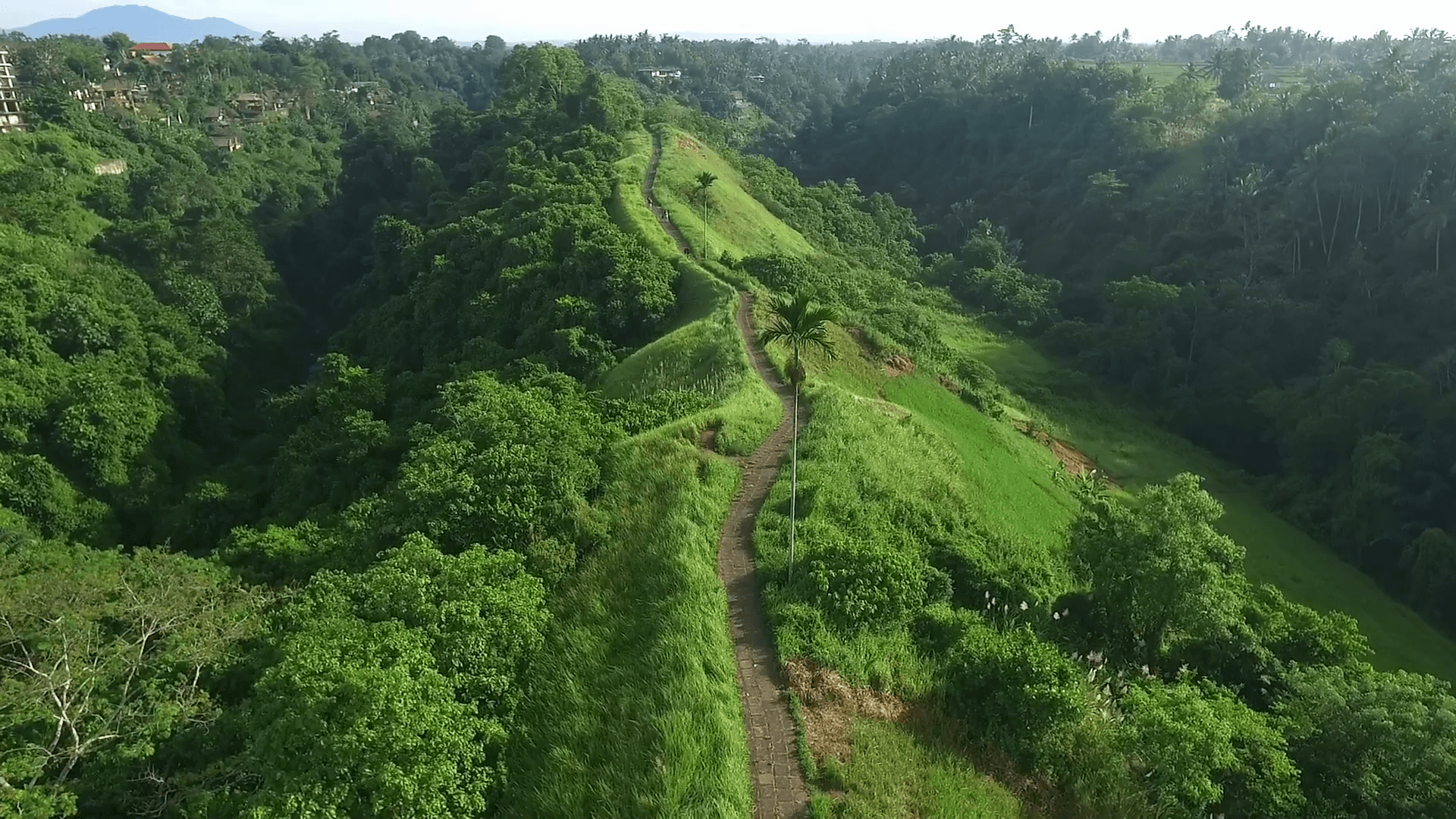 Too much to mention all...
Ubud Palace and Puri Saren Agung Temple: Here you can marvel at traditional Balinese architecture. Daily also the scene of Balinese dances
The Monkey Forest Monkey Forest: A must see for many, personally a torment for me to watch monkeys that have become more than brutal.
Agung Rai Museum of Art houses artworks by, among others, Walter Spies, Rudolf Bonnet and many other artists. The museum's goal is to keep Balinese art alive.
Museum Puri Lukisan specializes in modern Balinese paintings, sculptures and carvings
The Blanco Renaissance Museum is mainly focused on works by the Spanish painter Don Antonio Blanco
The Campuhan Ridge Walk is a must do: Take an early morning hike for this 2 hour hike across the ridge to the village of Bangkian Sidem
And there is much more to see in the Ubud area!
Favourite restaurant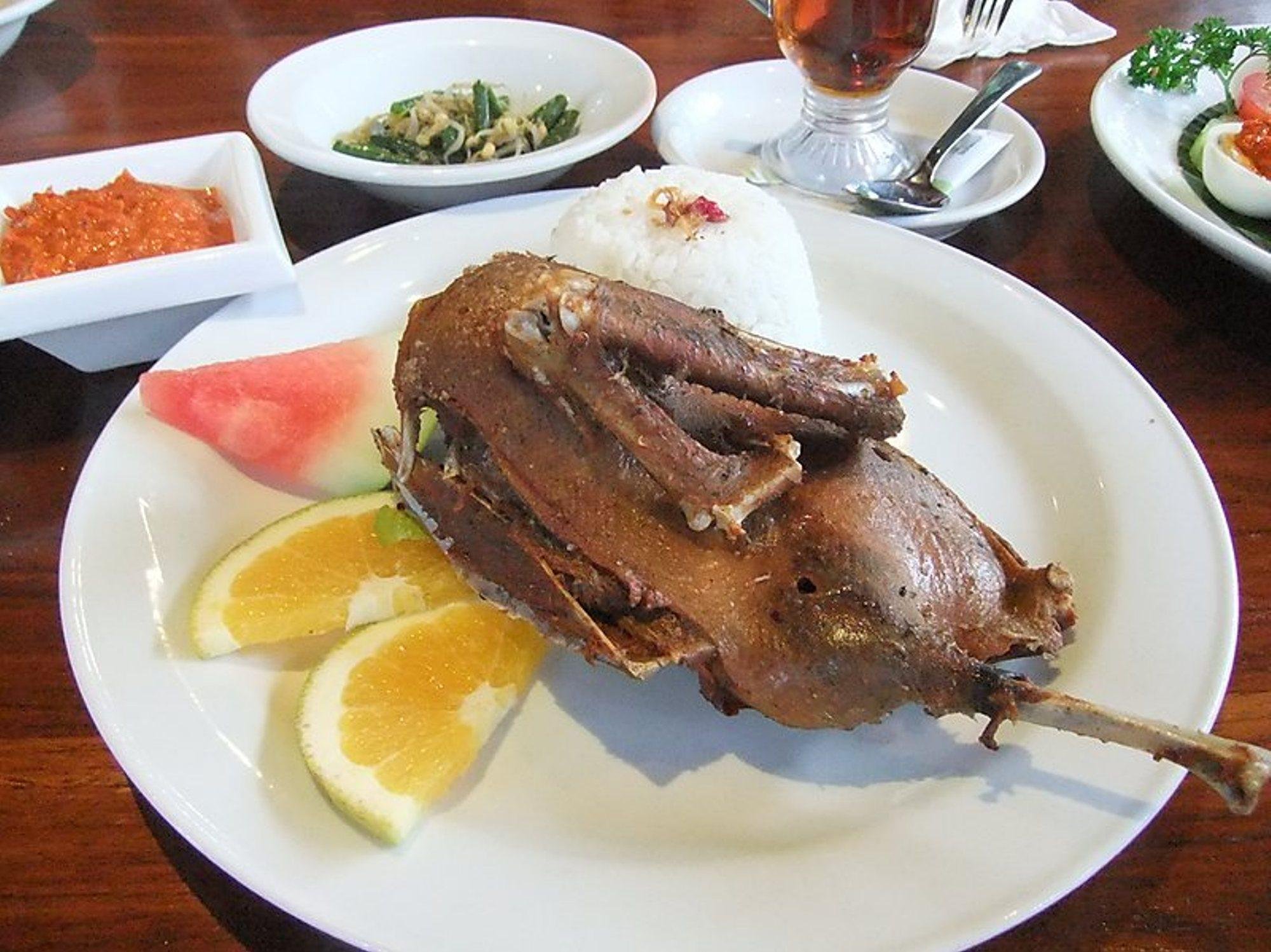 The specialty of Ubud is crispy fried duck, Bebek Bengil. There are several restaurants where "Dirty Duck" is on the menu. Our favorite is
restaurant Bebek Bengil
at the Jalan Hanoman in the center.
Another great restaurant in the center is
Cafe Lotus
, with a very extensive menu and a beautiful pond at the Jalan Raya Ubud, close to the Royal Palace .
Many trendy and cozy restaurants can also be found in the quieter Pertiwi district.
Accommodaties
Accommodations
Hébergements
Ubud
Excursies
Excursions

Onderstaande excursies kunnen in deze plaats gemaakt worden.
The excursions below are available within this place.
Ubud