Bromo

The most famous volcano in Java, the Bromo, is located in the Tengger massif. Together with the craters of the Batok and Widodaren, the Brom crater is located in a sand sea of ​​80 square kilometers, which is surrounded by the caldera rim.
Before sunrise, numerous jeeps with tourists drive to the Pananjakan viewpoint to watch the sun rise over the Bromo from there, watch the clouds sink into the sand sea and regularly see the Semeru volcano blowing off steam.
During the high season it is very busy, but about 500 enthusiasts can shoot photos and videos in peace and quiet.
After sunrise, the jeeps drive into the sand sea, to the foot of the Bromo crater and you walk another fifteen minutes through the sand sea (you can also rent a horse) to climb the 300 high steps to the crater rim. Your reward awaits ..
Your reward...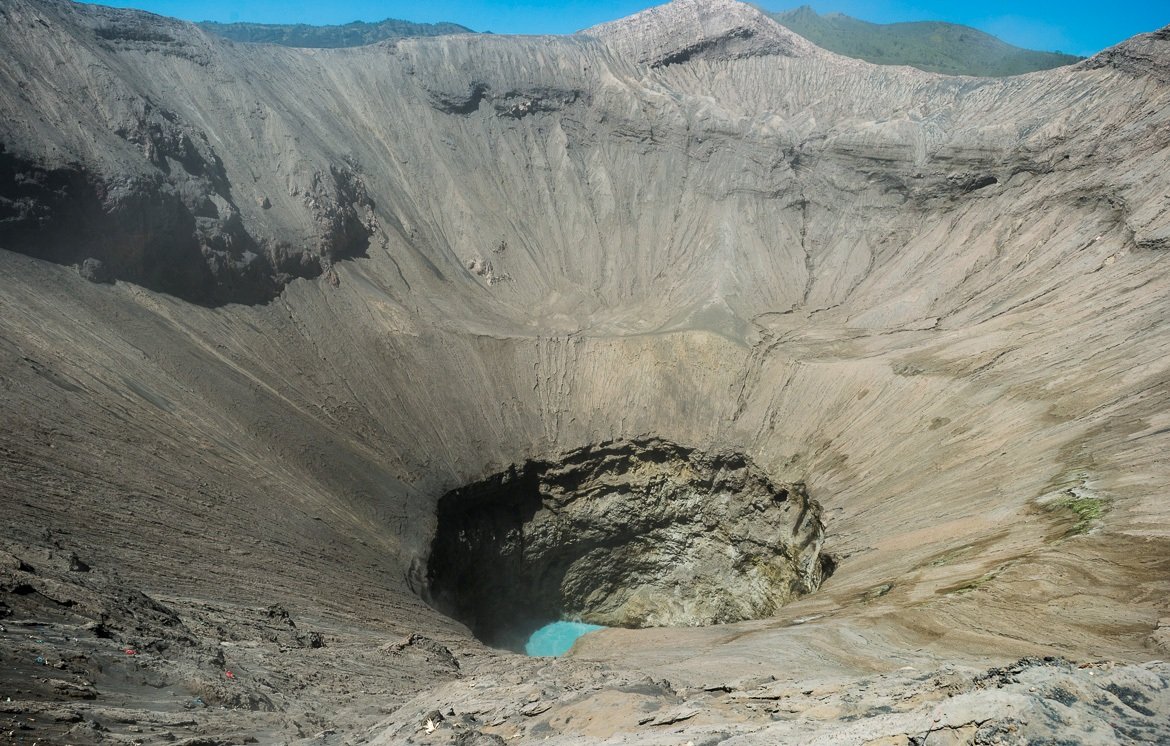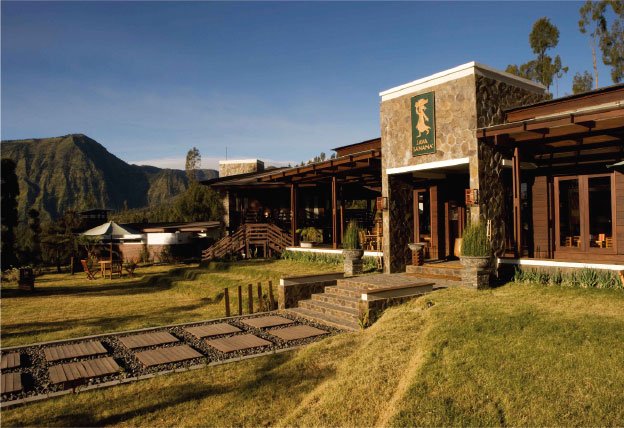 The Jiwa Jawa Bromo is a relatively new hotel in the Bromo area. It opened its doors in 2009 and is built in modern eco friendly style.
From this hotel you can easily reach the Bromo by means of the 4 x 4 jeeps.
Outdoor sports such as mountain biking are proposed.
There is also an open-air theate ... meer infomore infoinformations supplémentaires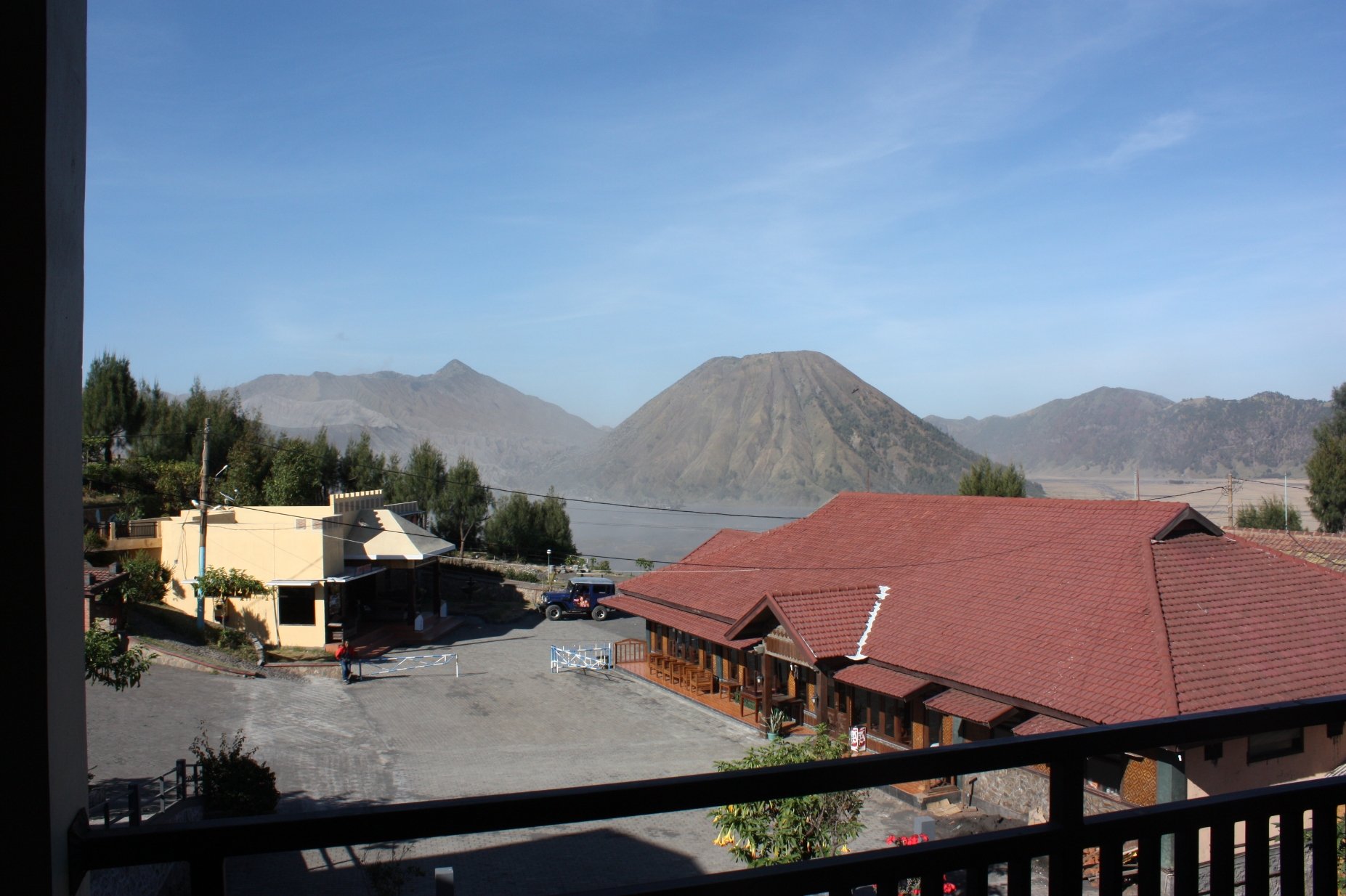 Lava View is a very simple hotel, but ideally located directly on the edge of the Caldera, about half an hour's drive from the viewpoint of the sunrise over the Bromo. With good weather you have a magnificent view of the Bromo and other volcanoes from the hotel. The sunset over the volcanic landscap ... meer infomore infoinformations supplémentaires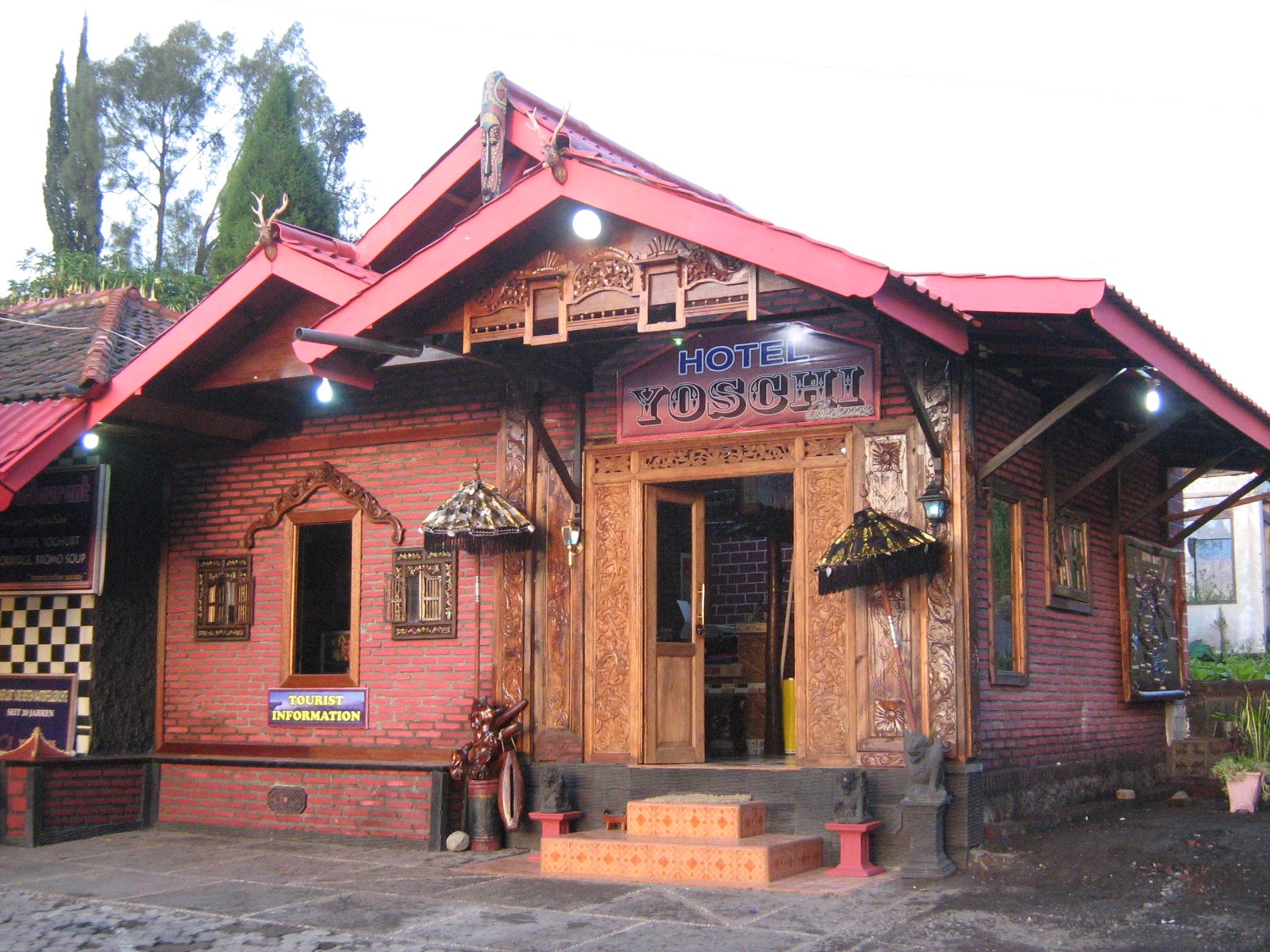 Het eenvoudige Yoschi's Hotel ligt op 2 km afstand van het dorpje Ngadisari en 5 km van de entree van de Bromo. Het heeft een prachtig uitzicht op de bergen.

Het hotel beschikt over 18 economy kamers, 8 standaardkamers, 5 deluxe cottages, 3 bungalows, 2 familie cottages en 2 suites.
De economy k ... meer infomore infoinformations supplémentaires