Cirebon

Cirebon is a port city in the north of West Java and has been nicknamed Shrimp City because of the former shrimp fishing. Today it is a modern medium-sized trading city, where rattan furniture - until the plastic rattan industry emerged - was the largest export product. Little can be found from the earlier colonial times, the architecture is more influenced by the Chinese inhabitants.
Places of interest are the 3 Kratons, the city hall Gunung Jati, the Chinese temple and the batik factories.
Try the shrimp dishes in the Shrimp City. I myself have no references. I have always spent the nights at the Santika Cirebon.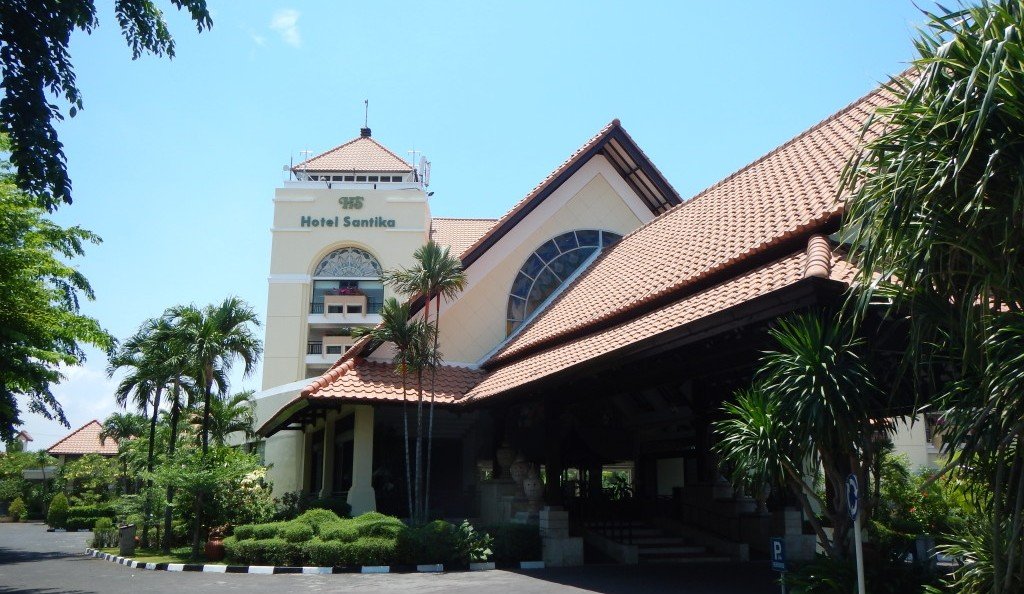 Santika Cirebon is a good middle class hotel with a lovely swimming pool in the quiet part of Cirebon. In the vicinity of the hotel you will find restaurants and shops.

All rooms have air conditioning, safe, kettle, minibar, bathroom, TV, telephone and Wifi.

Number of rooms: 86

Facilities: ... meer infomore infoinformations supplémentaires