Kawah IJen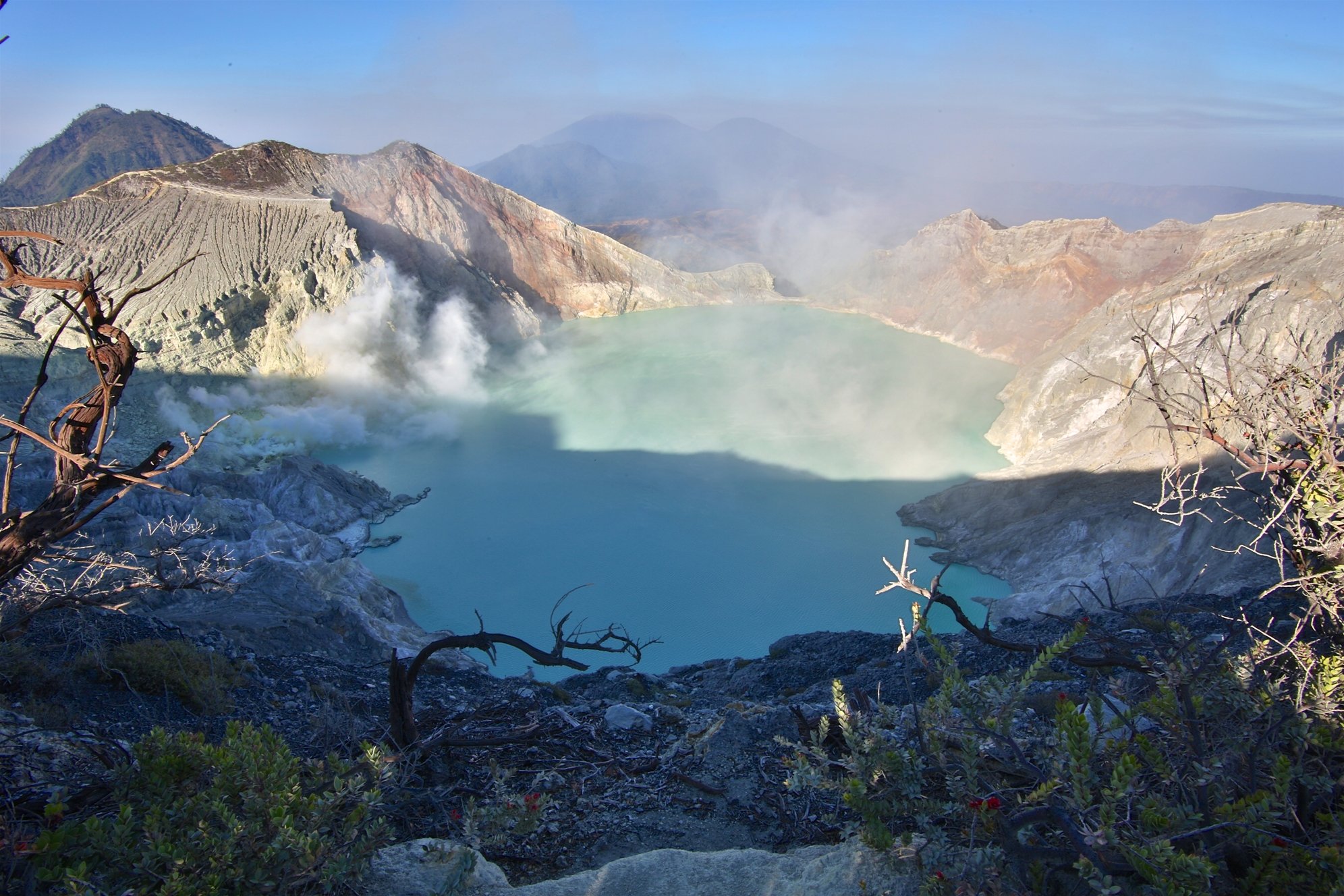 The Kawah IJen is the crater and crater lake of the IJen Mountains. The volcano is best known for its sulfur carriers, which extract sulfur almost every day in the crater and bring it about 5 kilometers away to the distribution point.
The Kawah Ijen can be climbed from the parking lot in about 2 hours, via a paved path. From the crater rim you can descend to the place where the sulfur is extracted. This is a much more difficult course of about half an hour down and half an hour up again.
At night you can experience a beautiful natural phenomenon: the Blue Flames.
The crater is closed to the public every first Friday of the month. In any case, the sulfur carriers are free every Friday.
Blue Flames