Kediri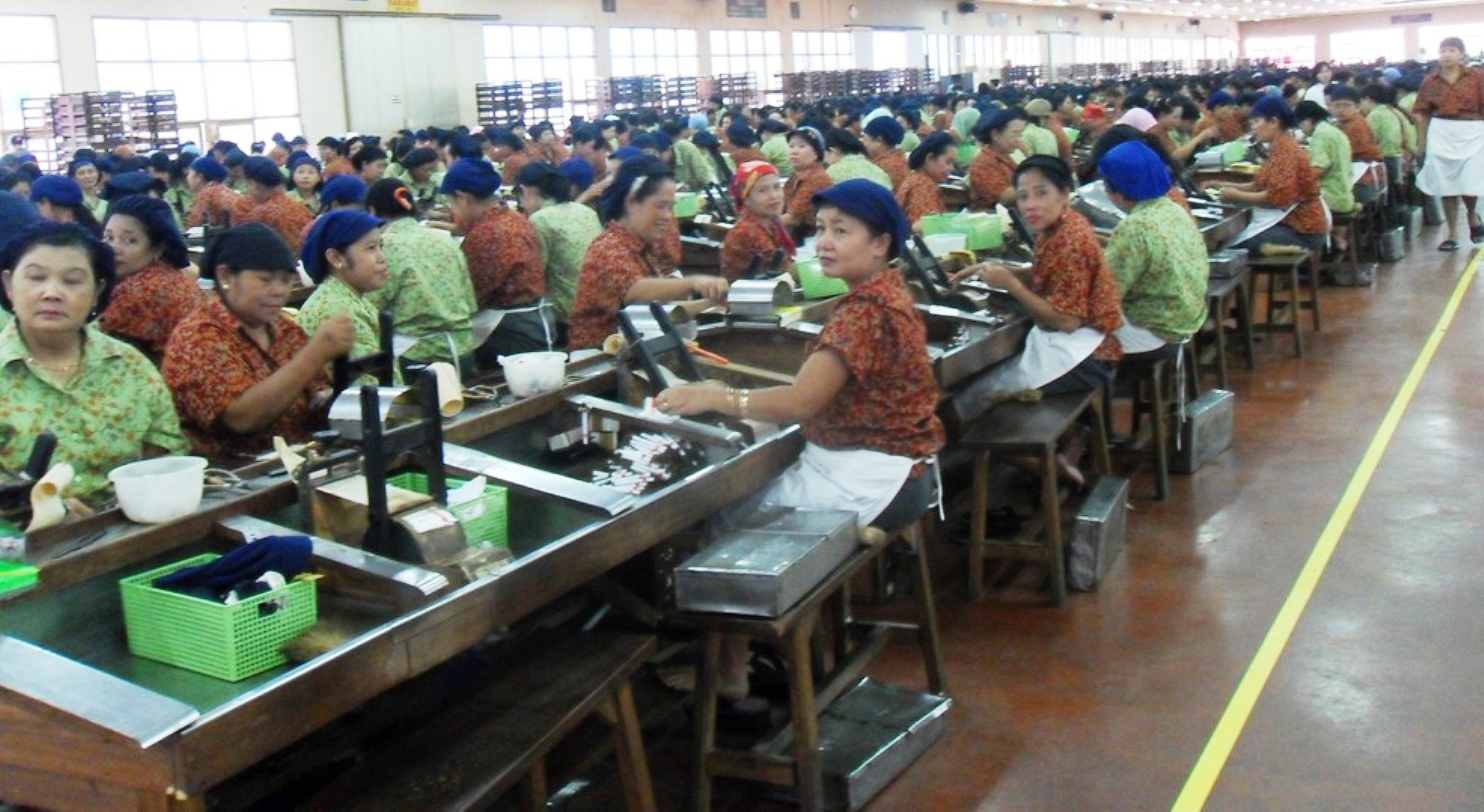 Kediri is a typical, medium-sized East Javanese city, fully focused on daily life. It therefore has few tourist attractions. Places of interest include the Dolo waterfalls, the Surowono temple, the Puh Sarang church and the Bendung Gerak, the 150 meter long dam.
There is also an ikat industry, which is worth a visit and until a few years ago, tourists could also take a look at the huge Gudang Garam kretek factory, where hundreds of ladies manufacture the famous Indonesian clove cigarettes.
Favourite restaurant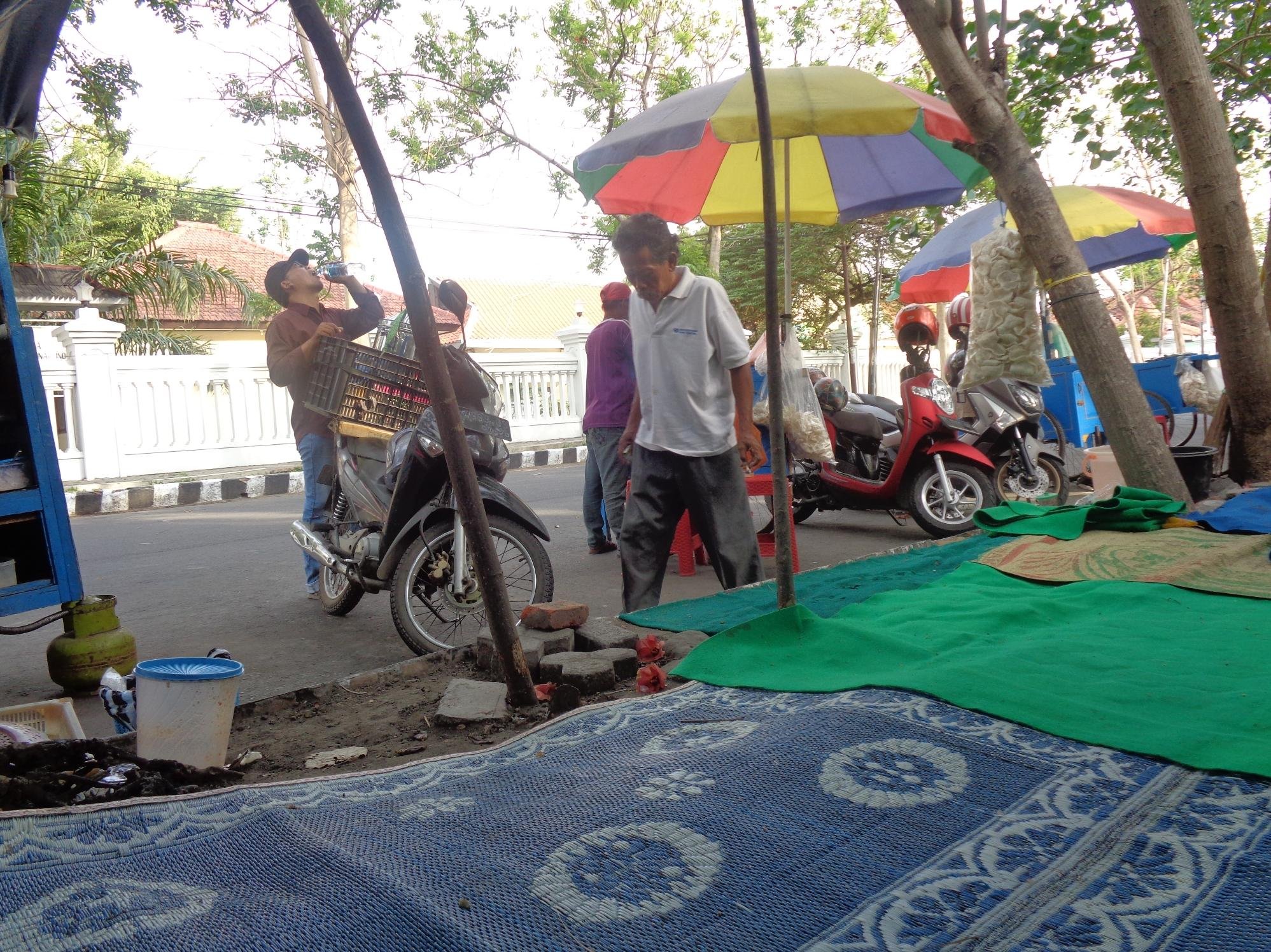 I have not been able to discover culinary delights, but according to my guide, the pecel, a gado-gado-like dish with a delicious peanut sauce, must be extremely tasty. Street food is not eaten at the table in Kediri, but on bamboo mats on the sidewalk and in porches.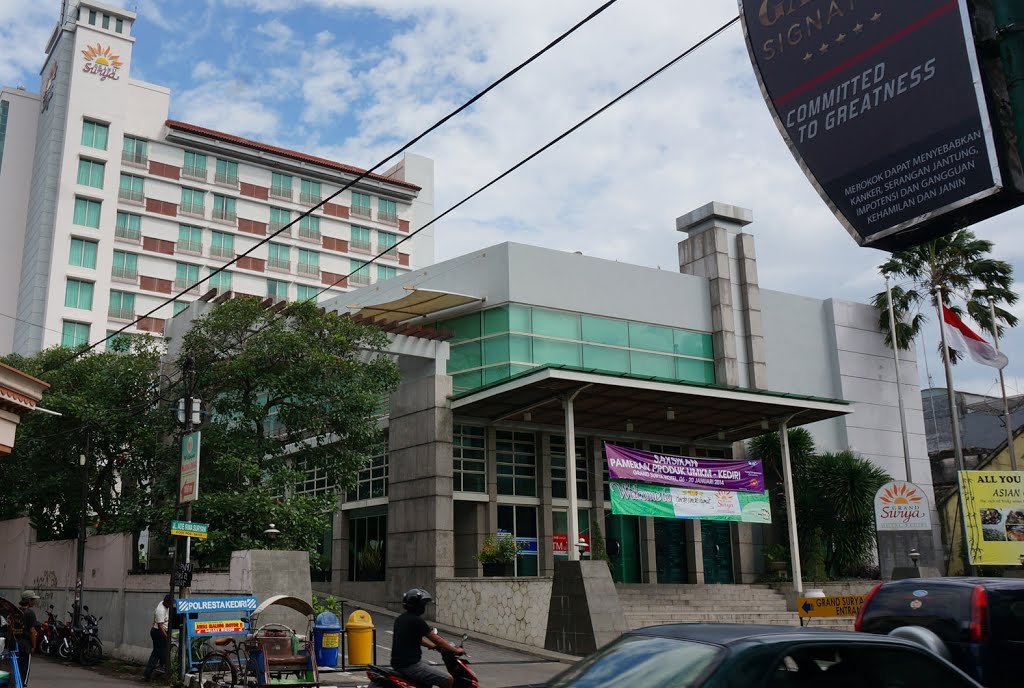 It's a long way from Jogyakarta to Malang and Grand Surya is a great hotel for a stopover. This luxurious 4 * hotel was built in 2005 in the centre of Kediri. Many shops and restaurants in the immediate vicinity but you will not find tourist restaurants and souvenir shops. Kediri is not a tourist re ... meer infomore infoinformations supplémentaires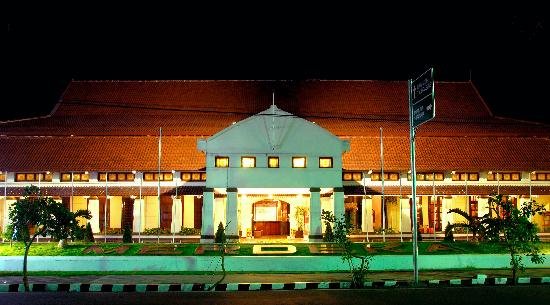 In this beautiful 3 * hotel you will find the old colonial atmosphere. The building has been refurbished but there are still enough old elements.

The Superior rooms have a shower with hot water, toilet, television and air conditioning. Deluxe rooms also have a minibar and coffee and tea making fa ... meer infomore infoinformations supplémentaires