Madura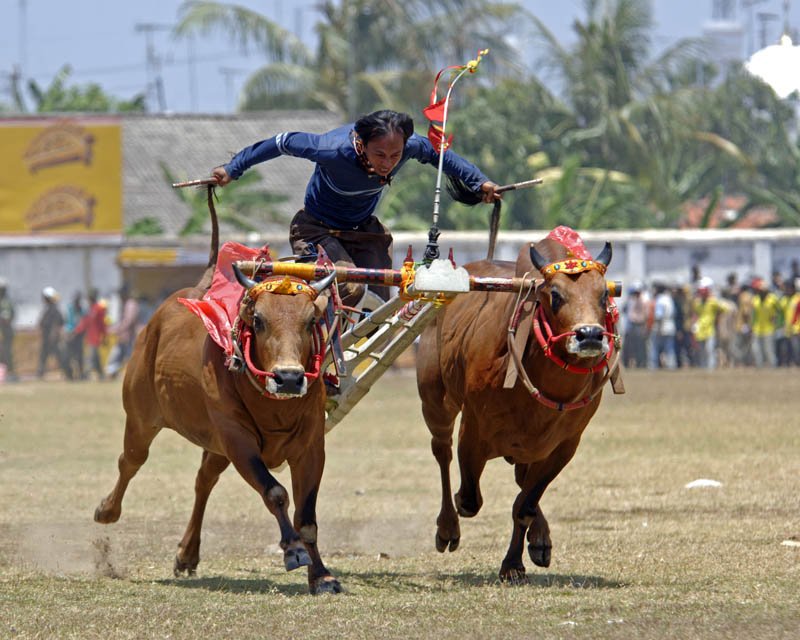 Madura, an island north of Surabaya is one of the poorer regions of Java.
The Madurese used to be considered as excellent seamen and were known for their beautiful and good ships.
In August and September the annual bull races are held where a jockey ties a wooden sled behind the bulls and has to steer it as fast as possible over 100 meters.
Madura is also known for the Topeng theatre performances, which are, on official occasions, performed with masked players with a classical-piece theme, such as Ramayana or Mahabharata.