Pelabuhan Ratu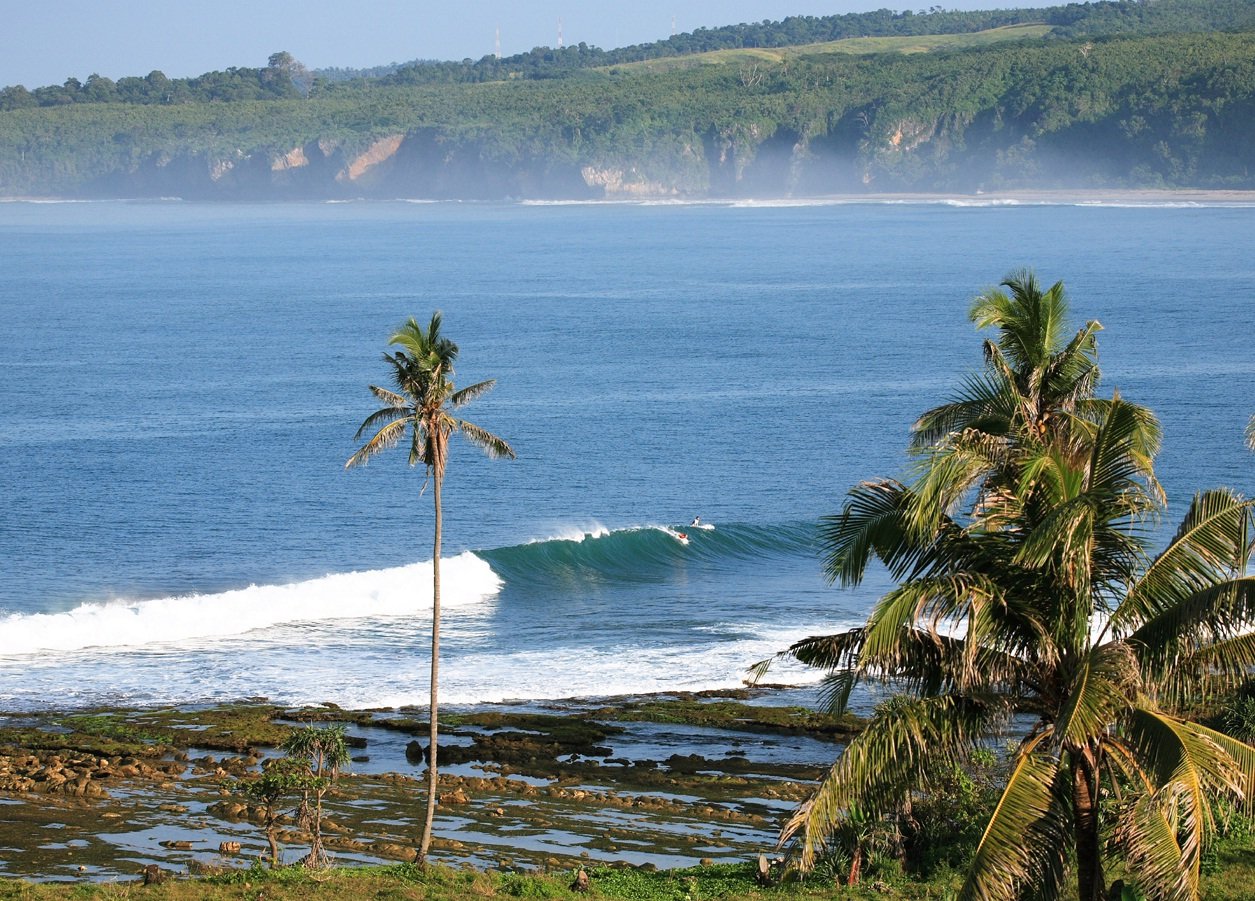 Pelabuhan Ratu is a fishing village near Sukabumi, West Java. Residents of Jakarta and Bandung like to come here on weekends to escape the city noise. Pelabuhan Ratu is located in a bay that has the shape of a horseshoe. In the Dutch East Indies period the bay was called Wijnkoopersbaai.
This is the area of ​​the South Sea Goddess Ratu Kidul or Nyai Loro Kidul, which is the literal name of Pelabuhan Ratu (Port of the Queen). According to legend, she was a heavenly princess who was worked by black magic and got leprosy. She desperately sought out the far South of Java, which was in an almost impenetrable and desolate area, invoking the Sea God. At Karang Hawu, which is 14 kilometers to the west, she desperately threw herself into the sweltering waves and disappeared into the Indian Ocean. Here she was crowned the "Queen of Demons, Spirits and All the Dark Creatures of the Underworld". Where she still reigns and occasionally appears to earthlings, whether poor fishermen help in stormy weather, or bathers who have green in their clothes drag to the depths. Green is the favorite color that is specially dedicated to her, says the locals.
Swimming is therefore not recommended, especially in green or blue swimwear! The popular belief directly attributes any drowning case to the Nyai Loro Kidul.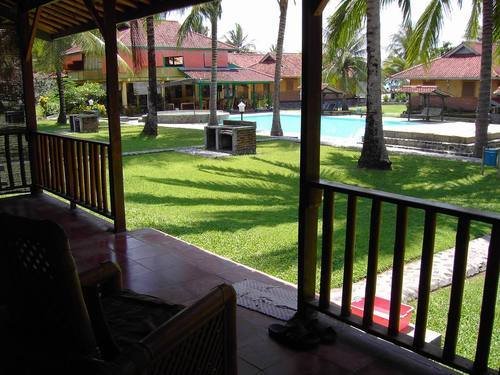 Ocean Queen is about 15 km outside the fishing town of Pelabuhan Ratu, right on the bay. At weekends it is often crowded with local tourists.
There are two types of rooms, of which we only use the new Oceanview rooms.
The rooms have AC, western toilet, and shower with hot water.
... meer infomore infoinformations supplémentaires