Telaga Warna - west Java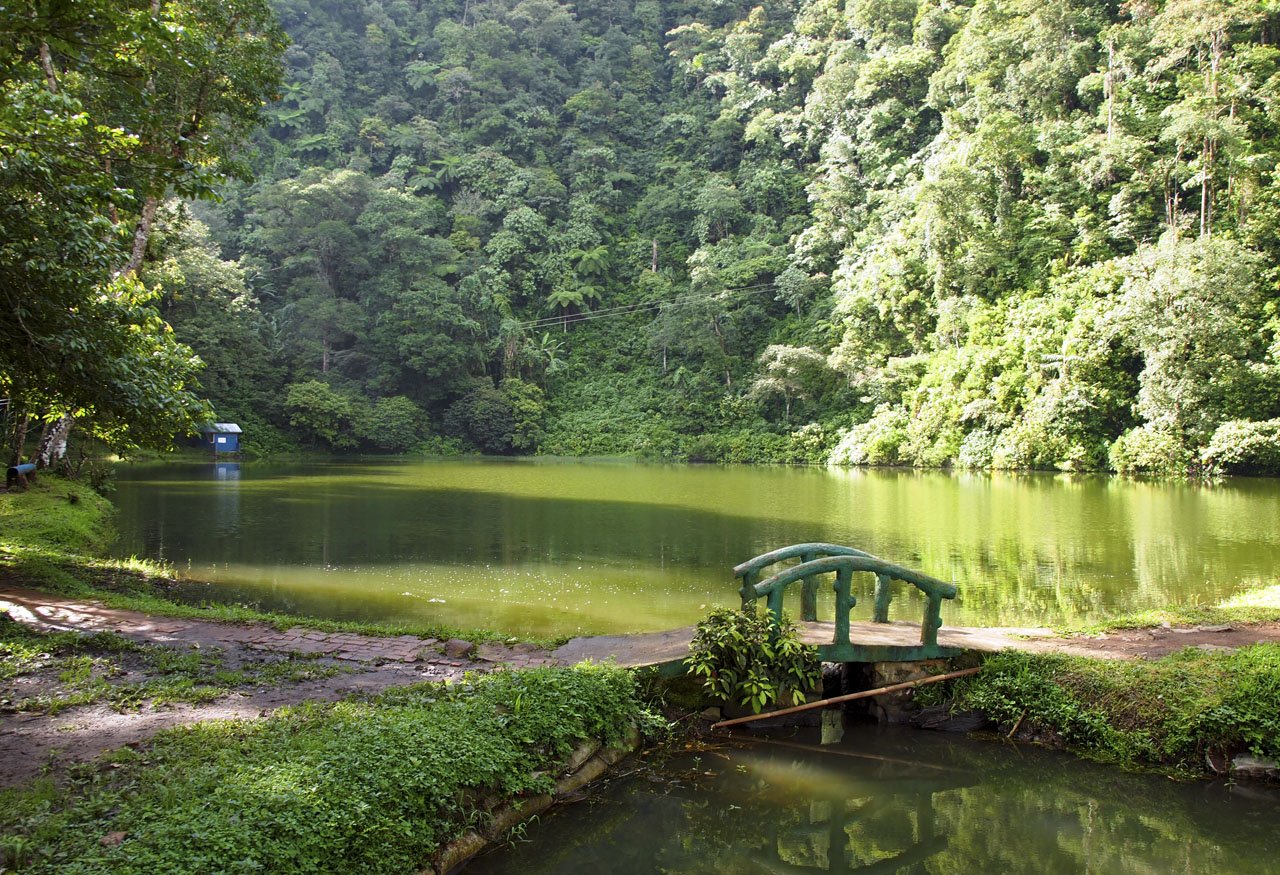 Telaga Warna is a volcanic lake, located near the Puncak pass on the Indonesian island of Java between Bogor and Bandung. The lake plays a major role in the debut novel Oeroeg by Hella Haasse.
From: Krassen op een rots, Hella Haasse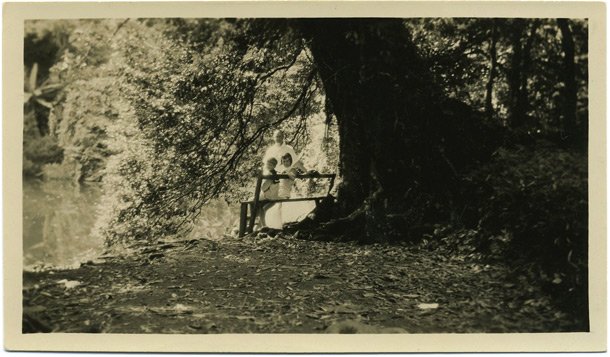 At the lake
'For sentimental reasons: a reunion with Telaga Warna, the small crater lake on the Puntjak Pass, which (treated with the necessary poetic freedom) plays a role in my story Oeroeg.
'This place is still a popular destination for excursions. The atmosphere is clearly more touristic than thirty years ago. Where the tea gardens stop and the mountain forest begins, there is a small bamboo house for entrance tickets. In a clearing on the river bank (formerly a huge waringin tree hanging over the water) benches were placed, and hawkers are waiting with food and souvenirs. For a moment, something of the old charm of silence and mystery revives on the narrow path that runs along the water level between dense trees, tall ferns and other jungle plants. Later in the day, when the sun's rays fall obliquely through the tree crowns on the slope, the lake will get the green and blue and brownish sheen to which it owes its name "Lake of Colours". '