Dive spots Derawan Archipelago
Derawan archipel sive spots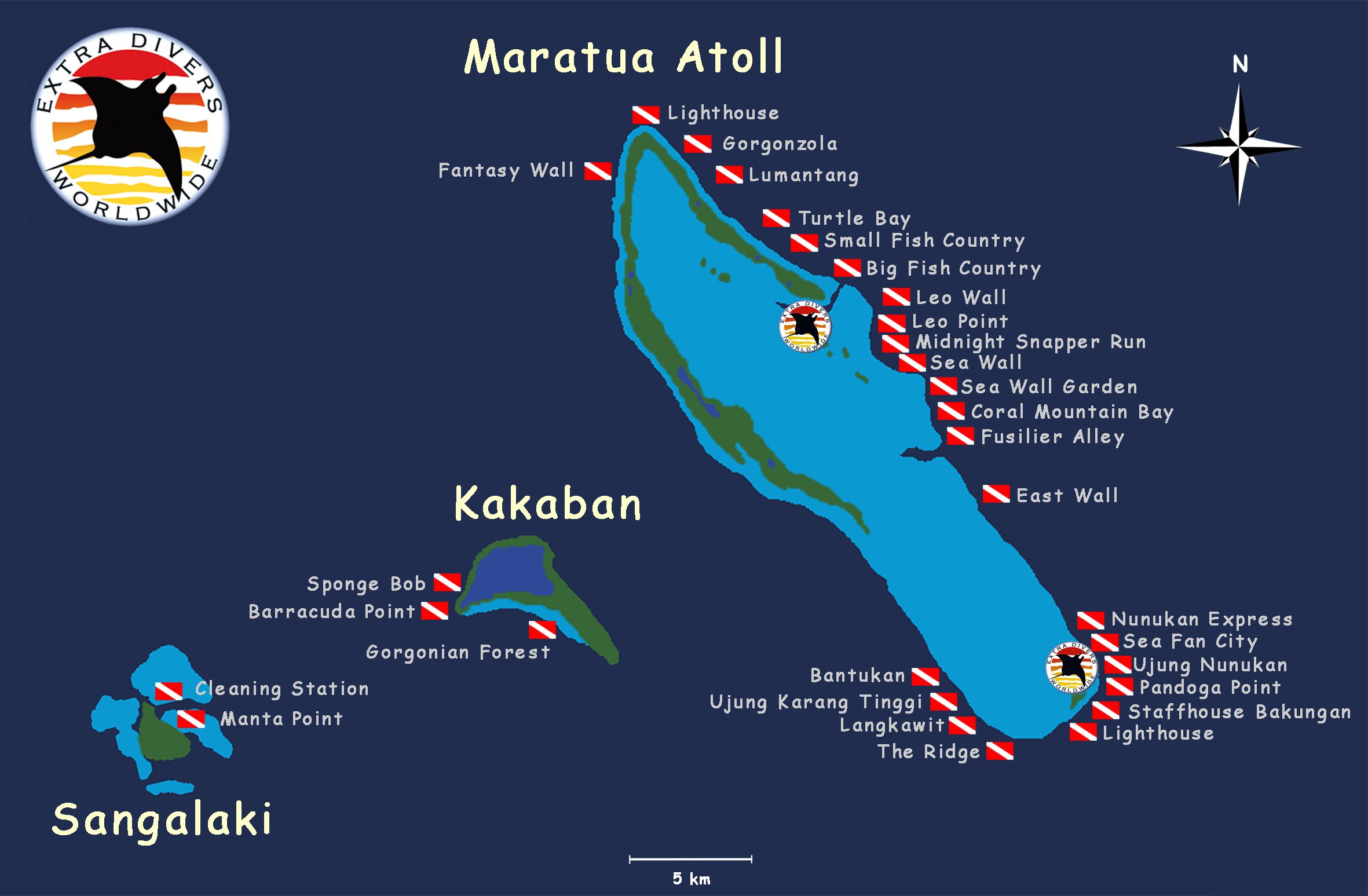 Dive Season: The best months for diving are September to December and March to April but also the months between. The Moluccan islands have the seasons reversed from the rest of Indonesia, when they have the dry season, its rainy season in Indonesia.
Visibility: Usually is good (20-30m) except some muck sites close to the harbour or where sand is easily stirred up.
Water Temperature: 20C/68F – 27C/80F
Skill Levels: Dive sites are available from beginner through advanced.
Dive Access: Land based diving, boat diving and shore diving. Many live-aboard start and end their itinerary in Ambon. Good option to add land based diving at the beginning or ending end of you live-aboard trip.
North Maratua - Big Fish Country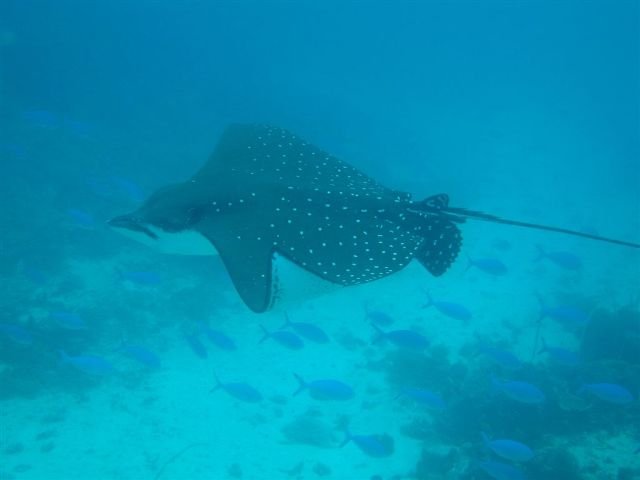 Our famous channel with very strong currents opposite of Nabucco. Diving is only possible during incoming current. A reef hook is a must as the channel entry will be crossed. A huge school of barracudas, white and black tip reef sharks as well as eagle rays are the big attraction here. This is not an easy dive site, but definitely worth the effort! Before diving here you should have gained some experience with currents.
North Maratua - Small Fish Country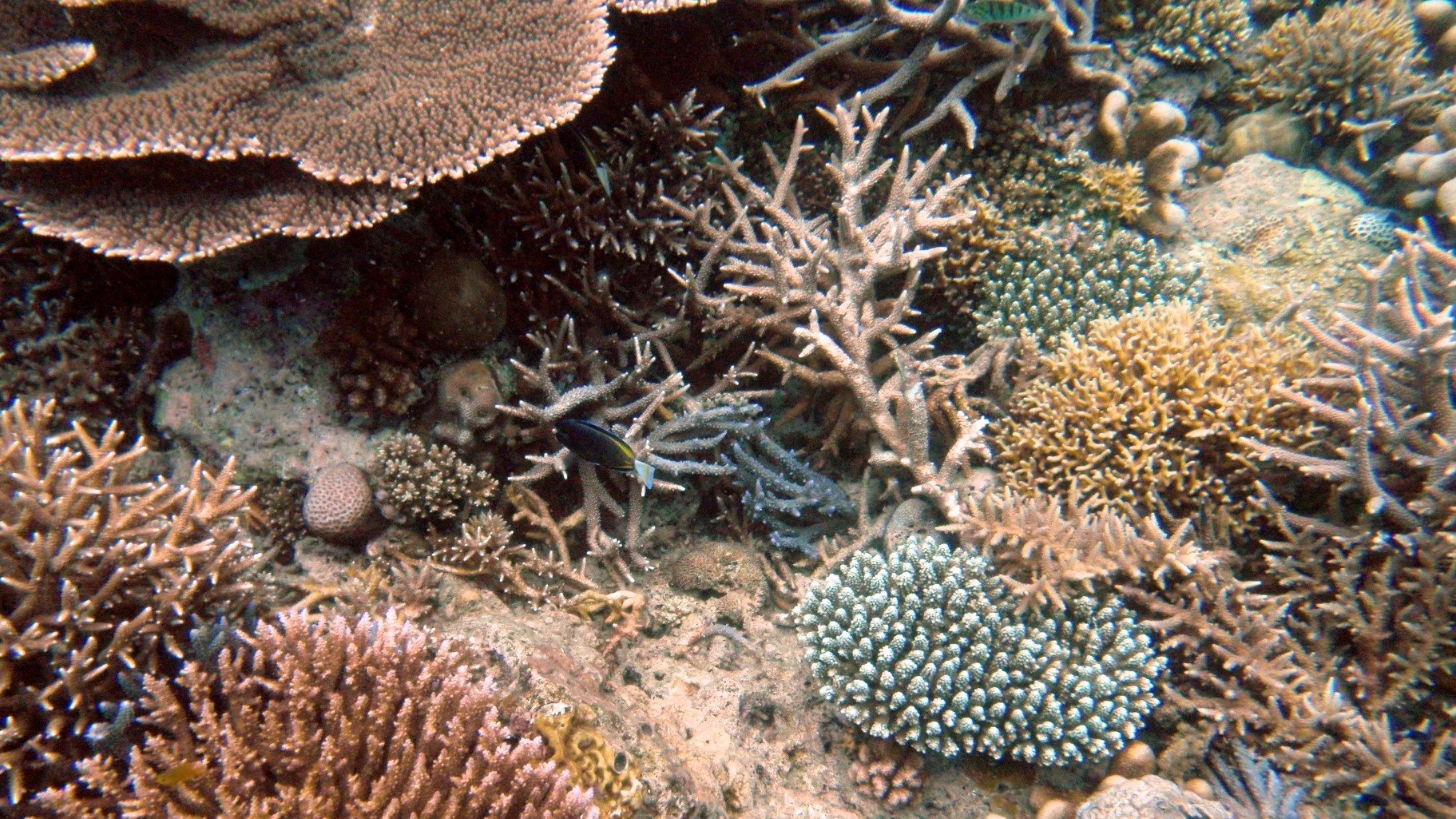 Juste à côté de BFC, vous pourrez profiter de ce récif de corail bien conservé et coloré. Beaucoup de fusiliers et une grande variété de poissons de récif vivent ici. Des rencontres surprenantes avec des poissons perroquets à bosse, les thons ou les raies aigles qui sont souvent de passage.
North Maratua - East Wall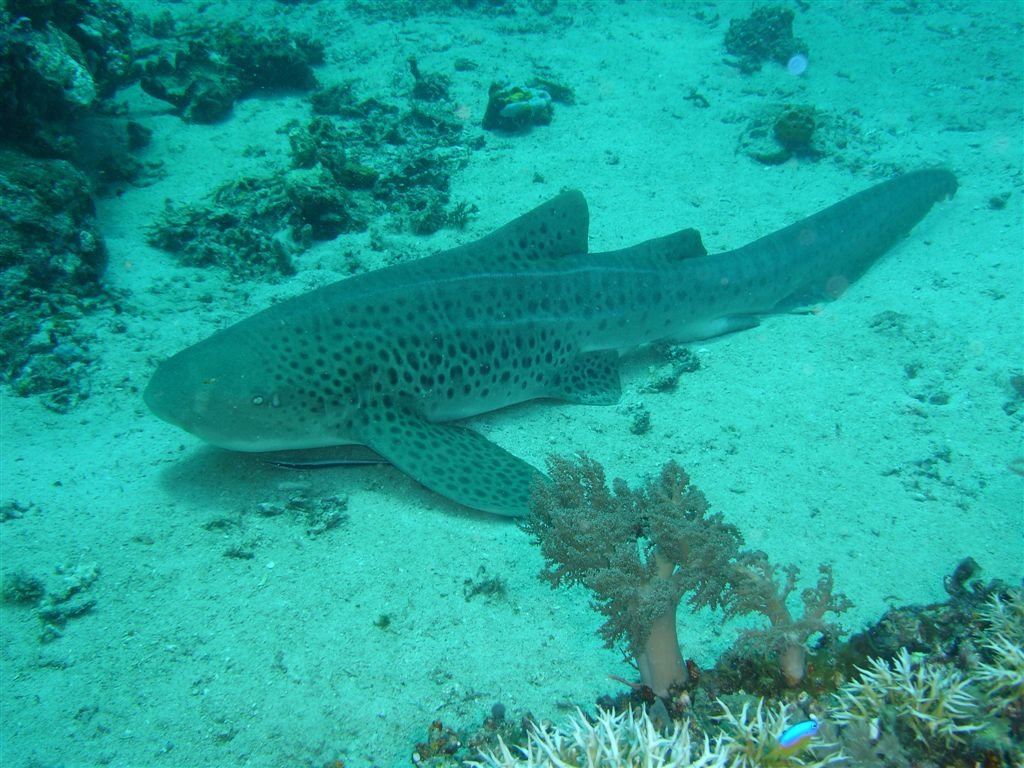 Located between Nunukan and Nabucco this beautiful steep wall is worth a trip. Nurse sharks, leopard sharks, grey reef sharks or stingrays are quite common here.
North Maratua - Leos`s Point
South of BFC this sloping reef with sandy plateau on 27-30m is known for good sightings of big stingrays or leopard sharks. Next to colorful reeffish you can also find many different macro creatures.
North Maratua - Leo's Wall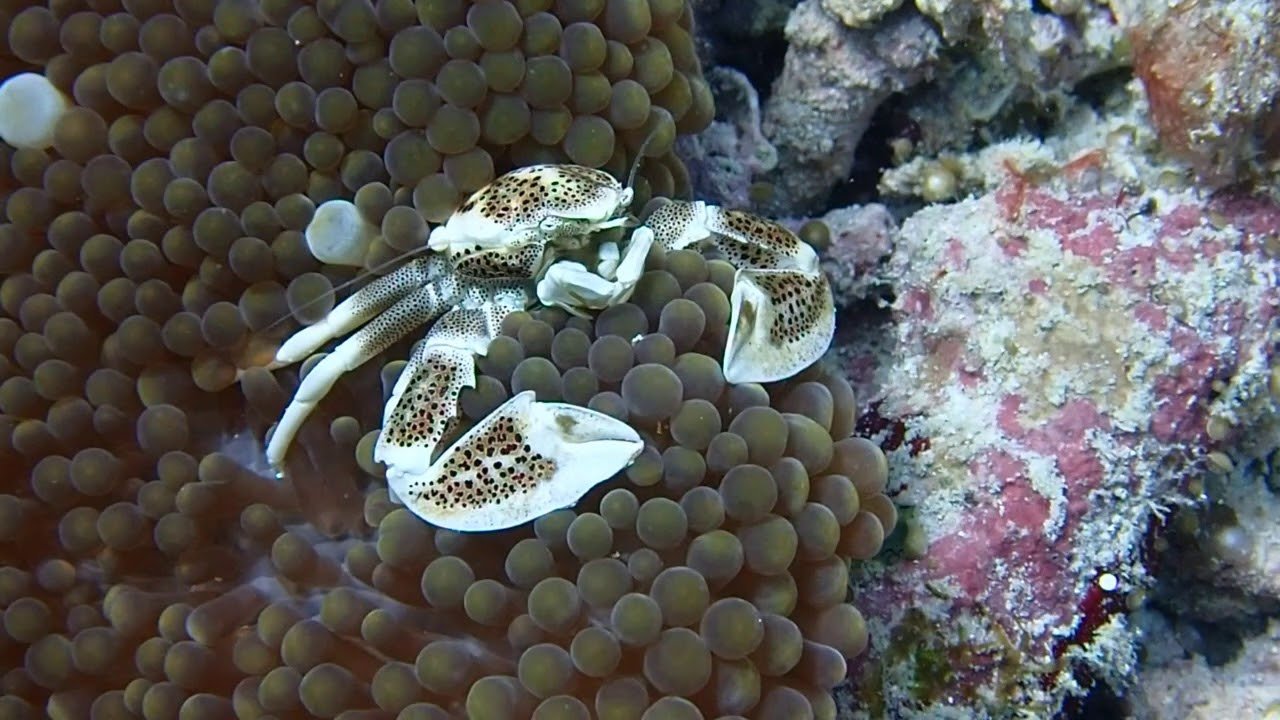 Leo's Wall starts on a slope and ends on a beautiful wall with overhangs. In the shallows you will find lobster, often banded sea snake or octopus. There is usually no strong current, so it is a good dive site to search for macro creatures.
South Maratua - Bantukan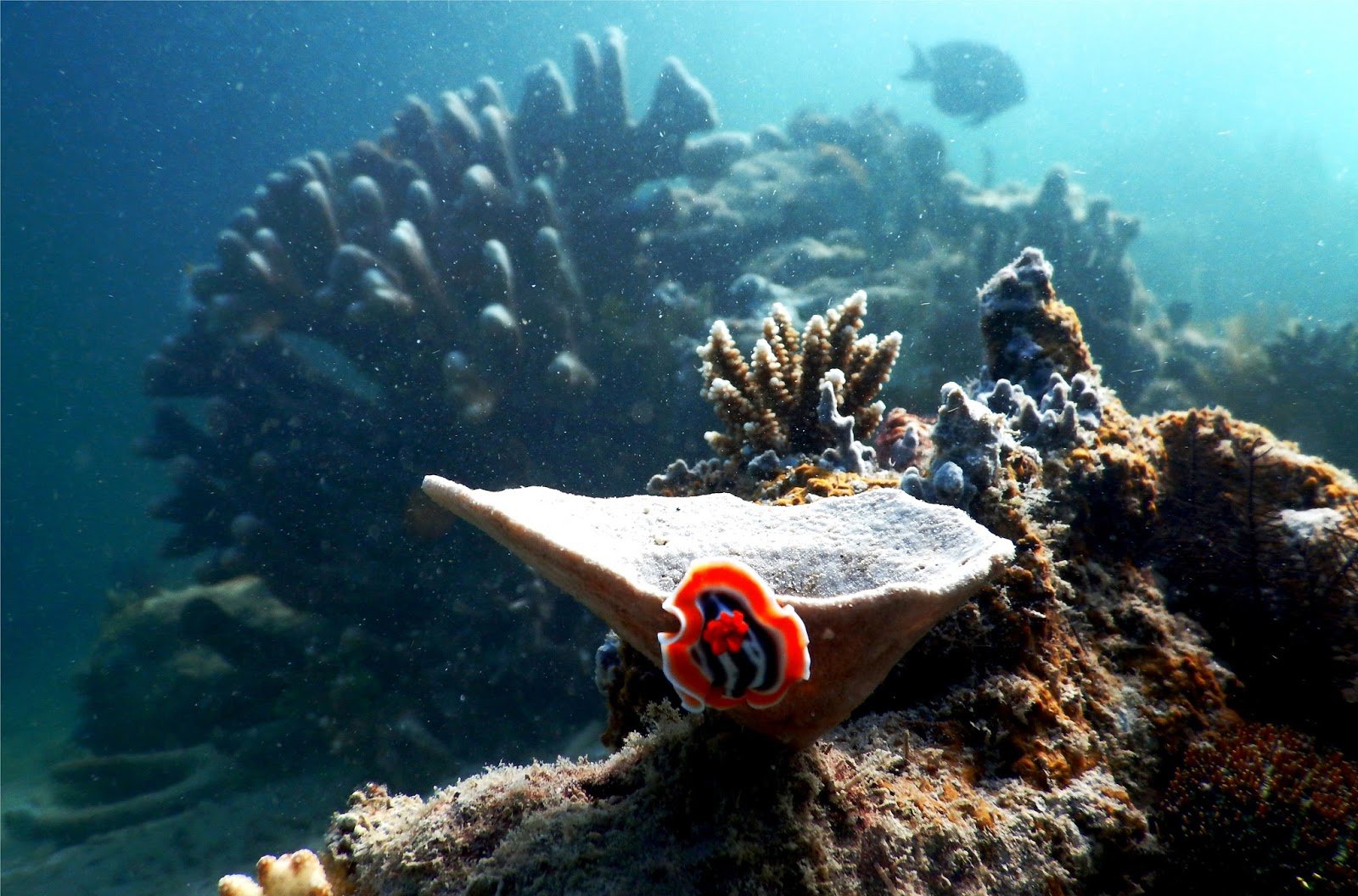 Untouched colorful coral reef west of Nunukan. Many fish schools, sting rays or eagle rays can often be seen. As a nice change to the usual walls you dive here on a gentle slope from 5-15m depth with a sandy plateau at the bottom that shows plenty of coral blocks in between.
South Maratua - Ujung Karang Tinggi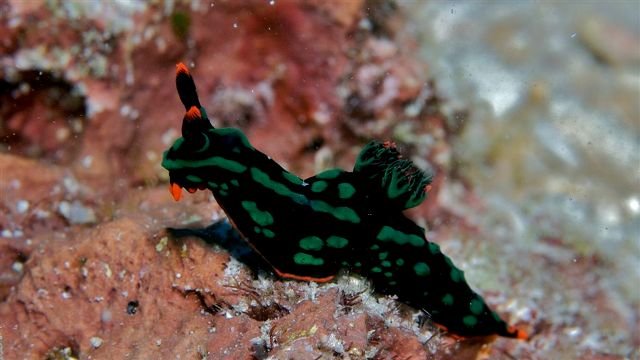 This reef also starts with a gentle slope and continues with a steep wall. The huge variety of soft and hard corals is outstanding and gives many macro creatures good opportunities to hide. Often bumbhead parrotfish, travellies or tunas are passing by.
South Maratua - Pala Pala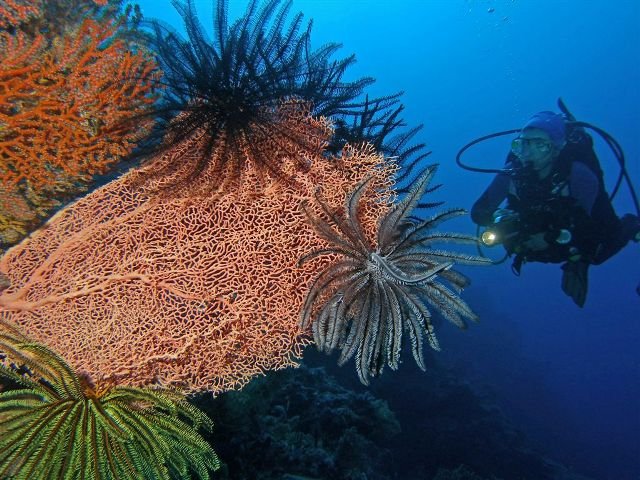 A completely unexplored reef south of Nunukan. A fantastic wall until 30m with huge fan corals welcomes you here. Lots of small caves and overhangs provide spots for sleeping rays or nurse sharks. On the sandy bottom mantis shrimps, nudi branches and garden eels can be found.
South Maratua - Buli Gusungang
Here we also start the dive on a beautiful steep wall which is covered on colorful soft corals. An easy slope follows where on single coral blocks macro creatures can be watched. Don't forget to look into the blue from time to time, sharks or dolphins like to pass by here!
Kakaban - Baraccuda Point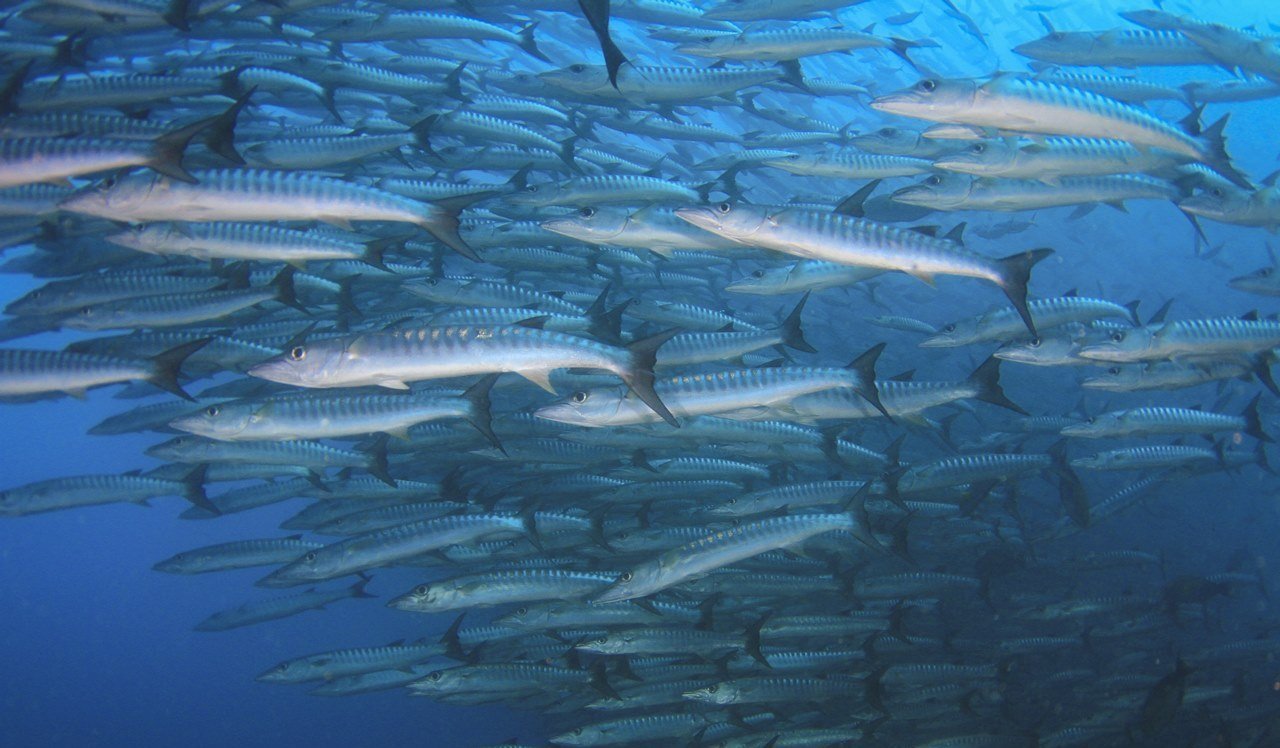 Spectacular dive site with strong currents where encounters with eagle rays, white and black tip reef sharks are not uncommon. A reef hook is a must as on the slope sometimes the current can push downwards. Towards the end of the dive a colorful steep wall with fantastic soft corals can be enjoyed. We recommend this dive site to advanced divers with experience in currents.
Kakaban Wall
A beautifully overgrown steep wall just next to the jetty of the famous jelly fish lake with a lot of macro creatures. The wall shows some holes and craters that invite you for exploring. Here is usually not much current to be expected.
Sangalaki - Manta Point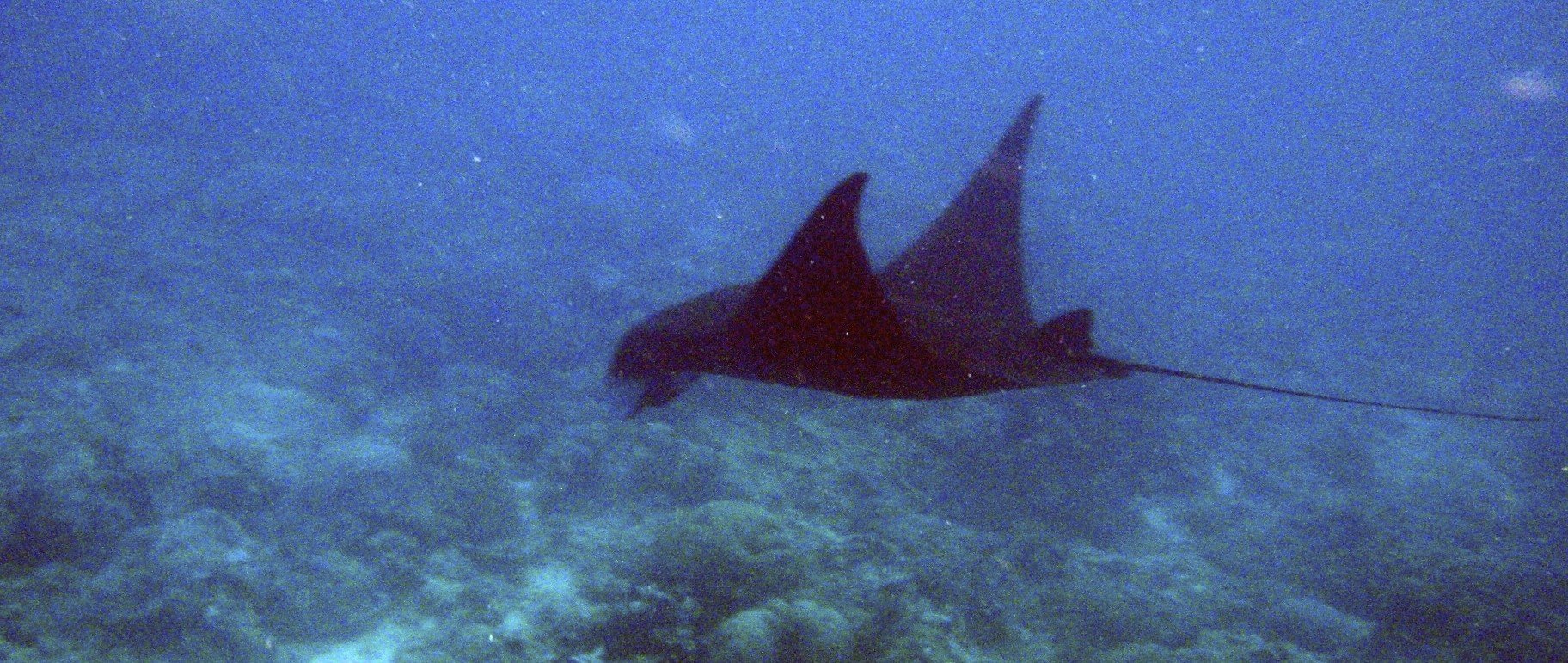 THE place to have an encounter with manta rays. The easy slope in front of Sangalaki is the feeding place for these elegant creatures. Next to the manta rays you find a sandy area on 5-15m with many coral blocks to discover macro creatures. Fusiliers, nudi branches, scorpionfish or sepia can be seen here.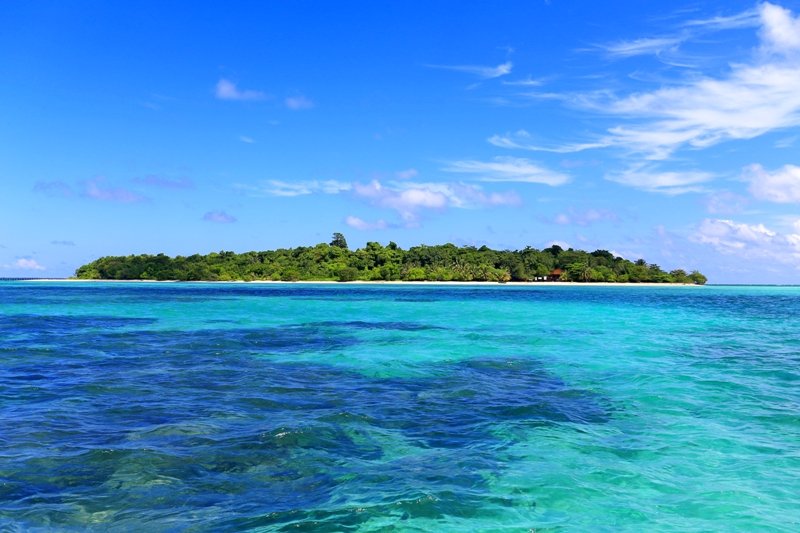 The island Derawan is a fabulous place for snorkelling, diving and relaxing.
In front of your cottage by or on the sea you will see sea turtles of about 1m50. There is a beautiful white beach where only few tourists come and around the islands Kakaban and Sangalaki you will see dolphins playing an ... meer infomore infoinformations supplémentaires