Gili Air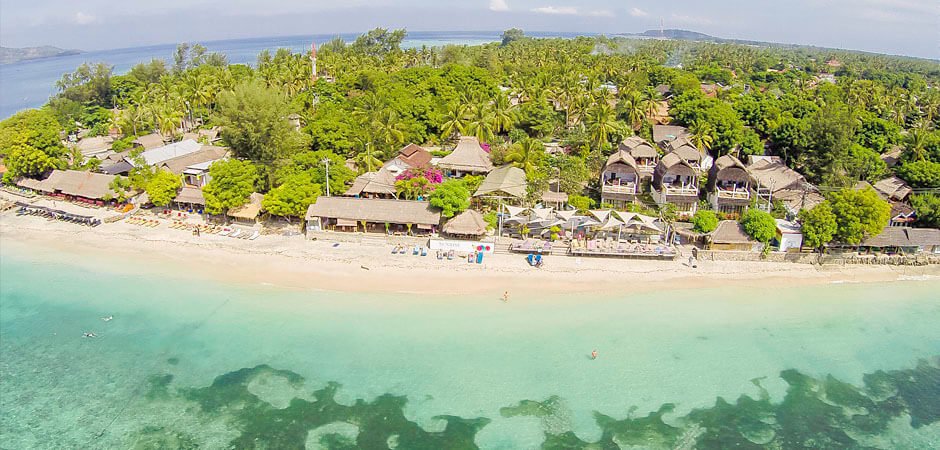 Gili Air is the closest of the three Gili islands to the mainland of Lombok. By boat you can sail from Lombok to the island in about 20 minutes. If you come from Bali, you will sail in about an hour and a half first to Gili Trawangan and then on to Gili Air.
As on the other Gili's, diving and snorkeling are the favorite pastimes. There are plenty of PADI certified dive schools to learn to scuba dive or book dive trips. Chilling is of course also a popular activity. At the beach, swimming pool or at one of the many lounges and beach clubs.
There is not yet a large choice of hotels on Gili Air, but that has the advantage that the island is not yet overrun by mass tourism. The Mola-Mola resort on the sunrise side of the island is our favorite (Deluxe suite is recommended). Divers with a limited budget go into the sea with the Two Fish dive center in Villa Karang, the divers with a sufficient budget in the Oceans 5 Dive resort (Pool or Garden bungalow).
Things to see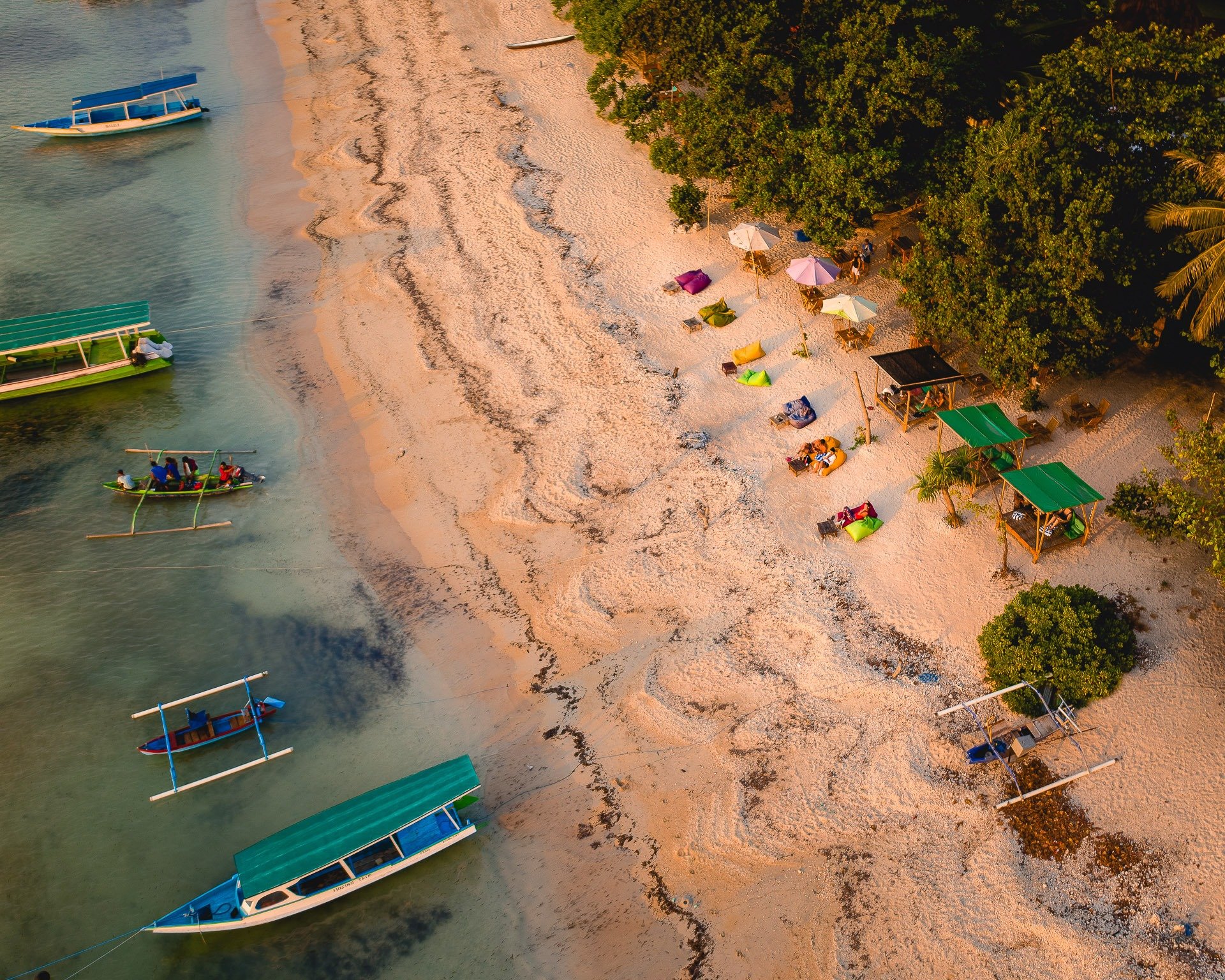 Different shops, excursion offices and restaurants.
At the excursion offices you could for example rent a bike to discover the island, book a day tour to Lombok or book a snorkelling or diving excursion.
A trip with a Cidomo (horse-drawn carriage) around the island is also quite an experience, There are fixed tariffs which are indicated on the board at the harbour.
In about one hour and a half you can walk around the island, if you go by bike it's sometimes not so easy to ride through the sand.
If you want to go Island hopping you can easily rent a small charter boat to bypass the low frequency of the Public boat.
Good to know
On none of the Gili islands are motor vehicles, everything is done on foot, by bike or by Cidomo.
If you want to go into the sea, be careful. There are sharp little stones and pieces of coral in the shallow water and you have to walk a bit to reach deeper water.
There is only 1 ATM on the island, frequent electricity failures and often very bad Wifi coverage.
There's no fresh water for swimming pools and bathrooms on the island. There's only brackish water.