Dive spots Metita - Morotai
Metita - Morotai dive spots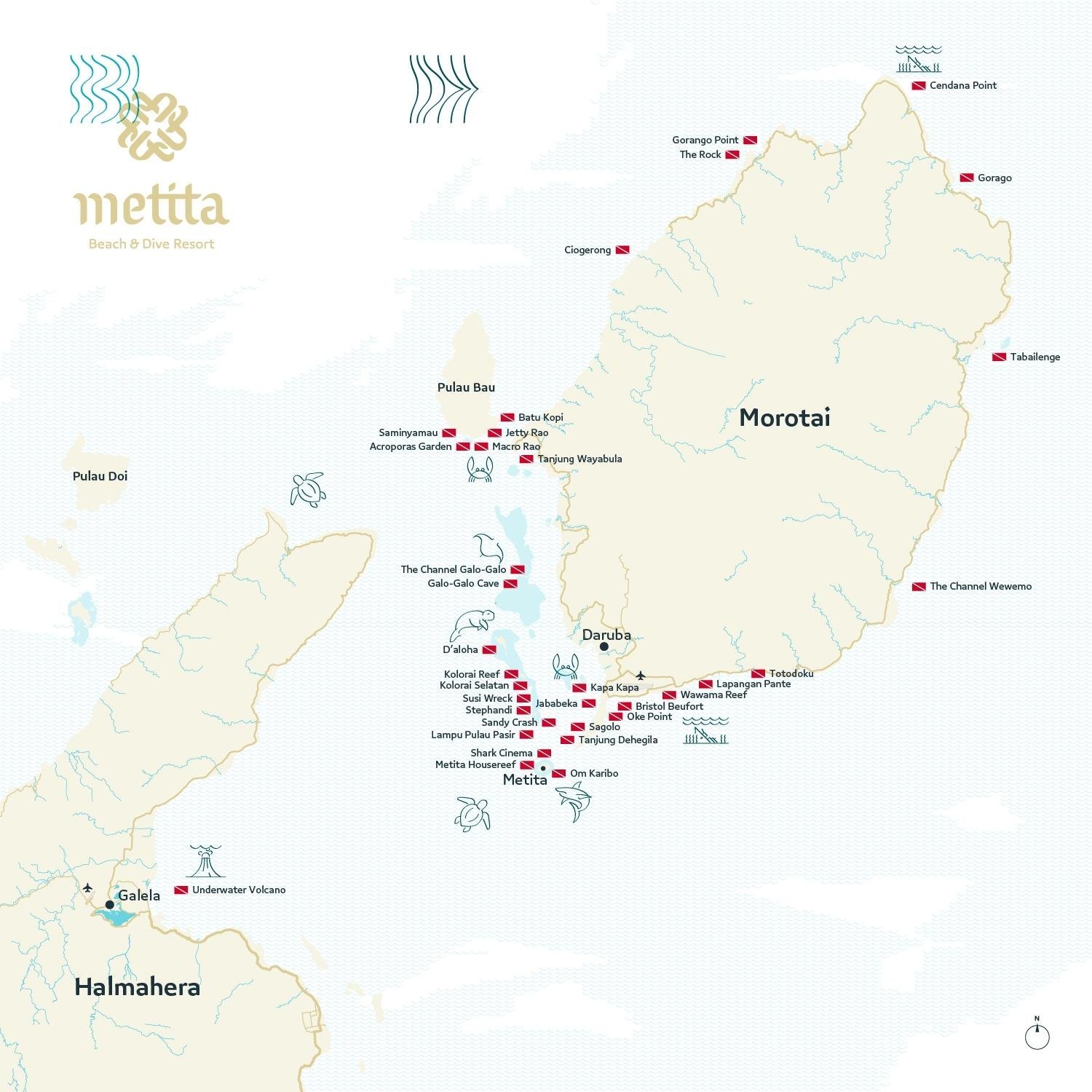 About 40 dive spots have already been mapped around the island of Pulau Metita and the southwestern waters of Morotai. The spots vary from WW-2 wrecks, imposing walls, vibrant coral, manta rays and solid drift dives to interesting macro dives. You could even spot the dugongs...
Best period: March-November.
Metita reef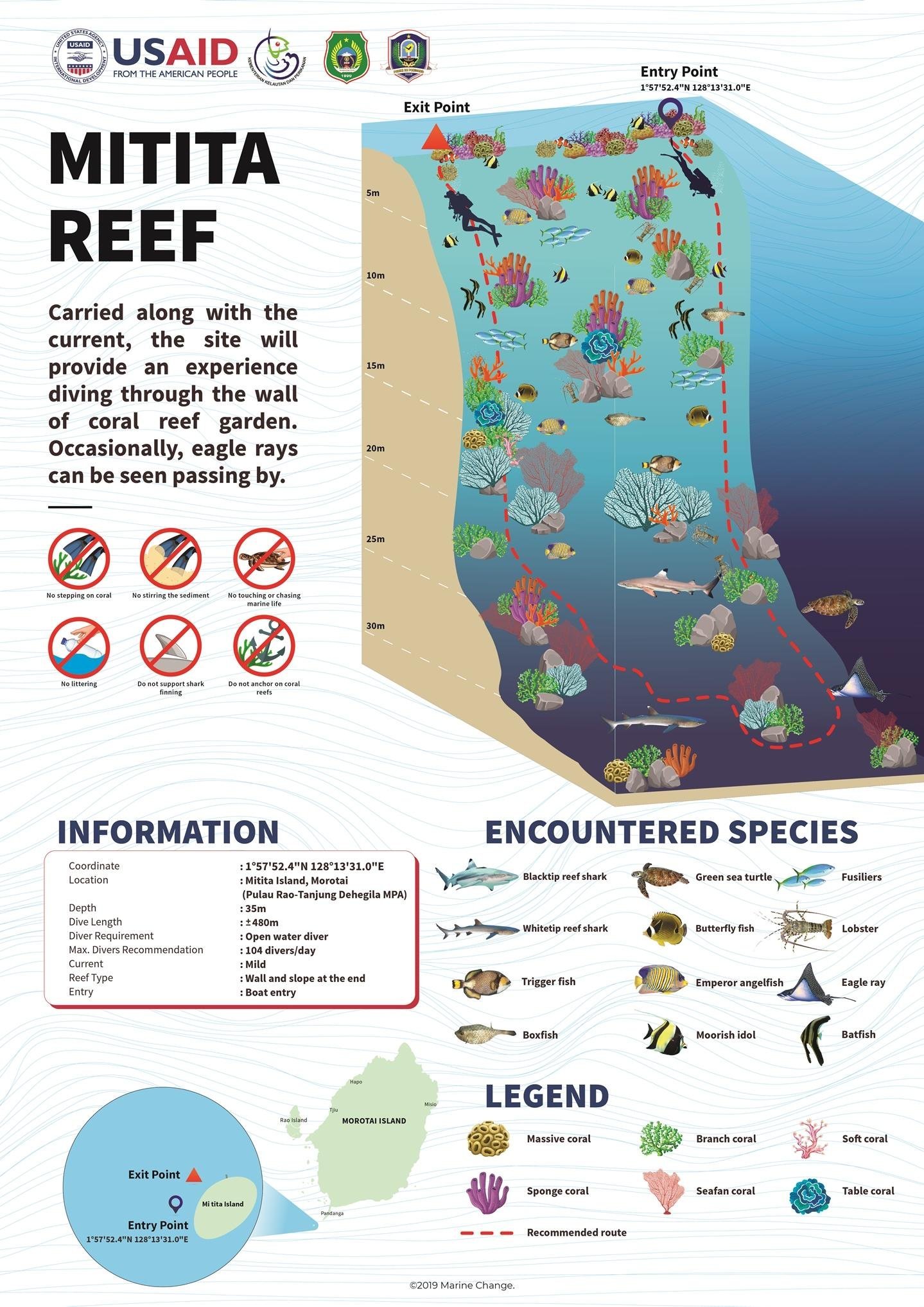 Carried along with the current, this site will provide an experience diving through the wall of coral reef garden. Occasionally, eagle rays can be seen passing by.
Black tip point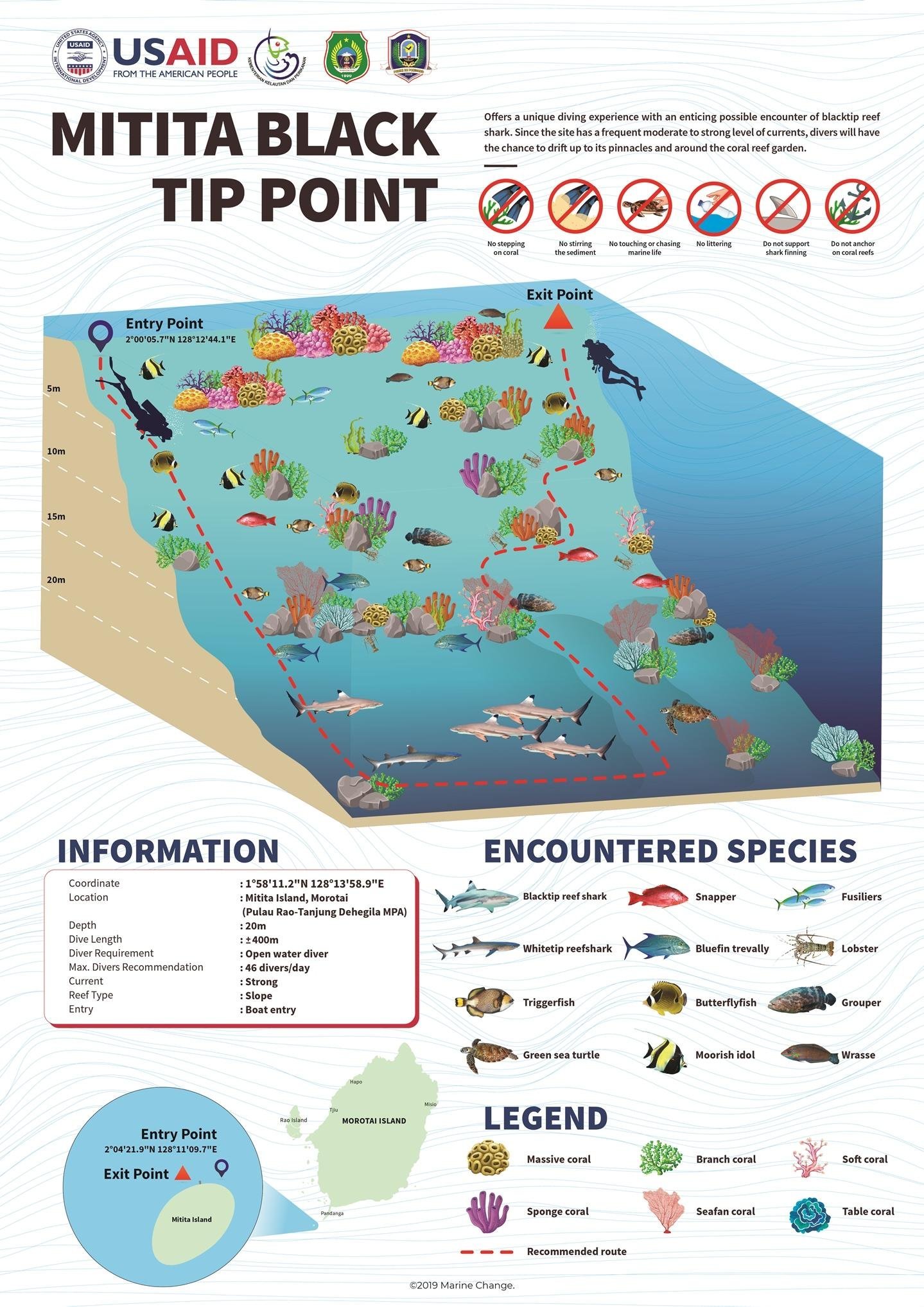 Metita Black tip point offers a unique diving experience with an enticing possible encounter of black tip reef sharks. Since the site has a frequent moderate to strong level of currents, divers will have the chance to drift up to its pinnacles and around the coral reef garden.
D'Aloha point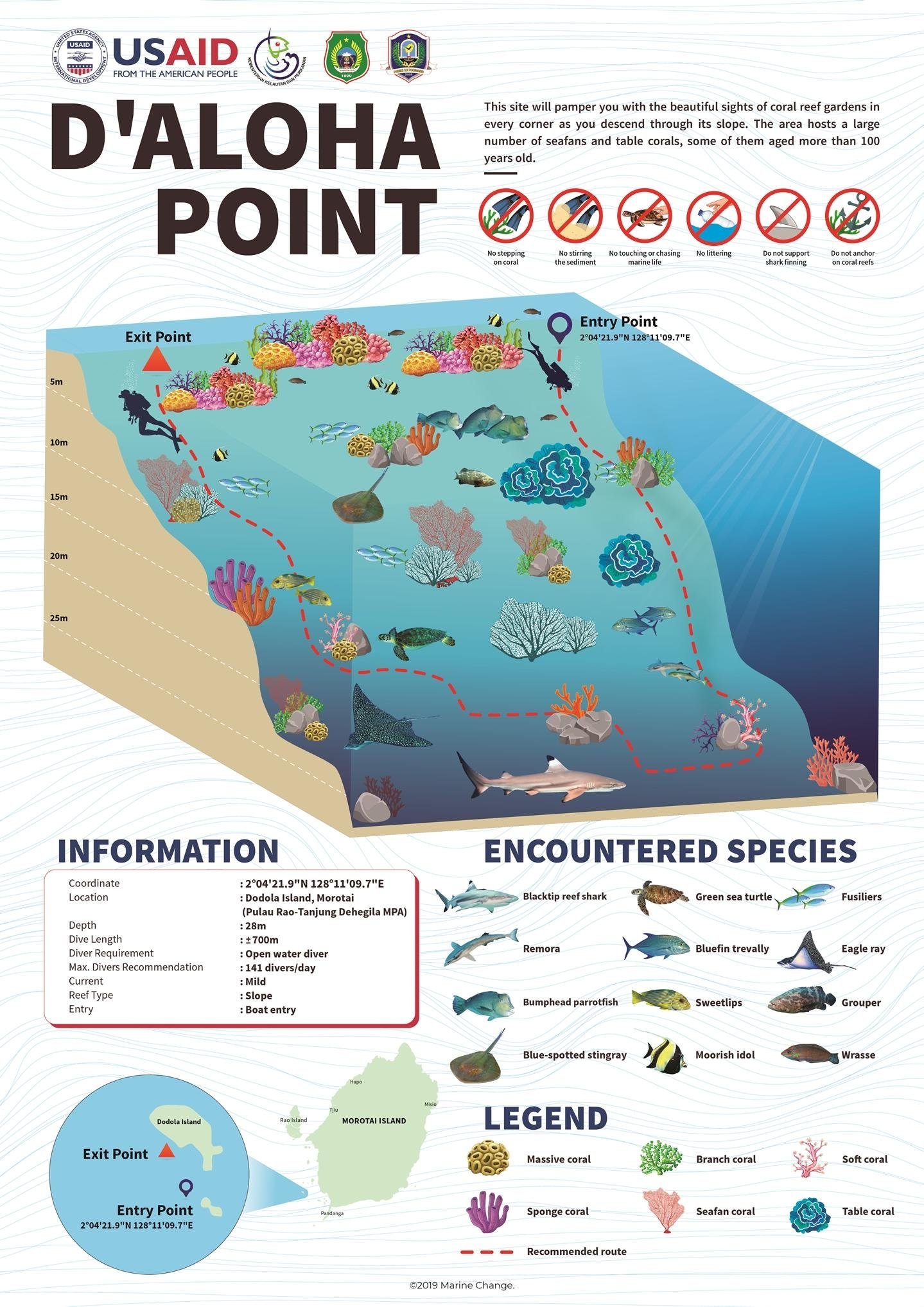 This site will pamper you with the beautiful sites of coral reef gardens in every corner as you descend through its slope. The are hosts a large number of seafans and table corals, some of them aged more than 100 years old.
Dodola kecil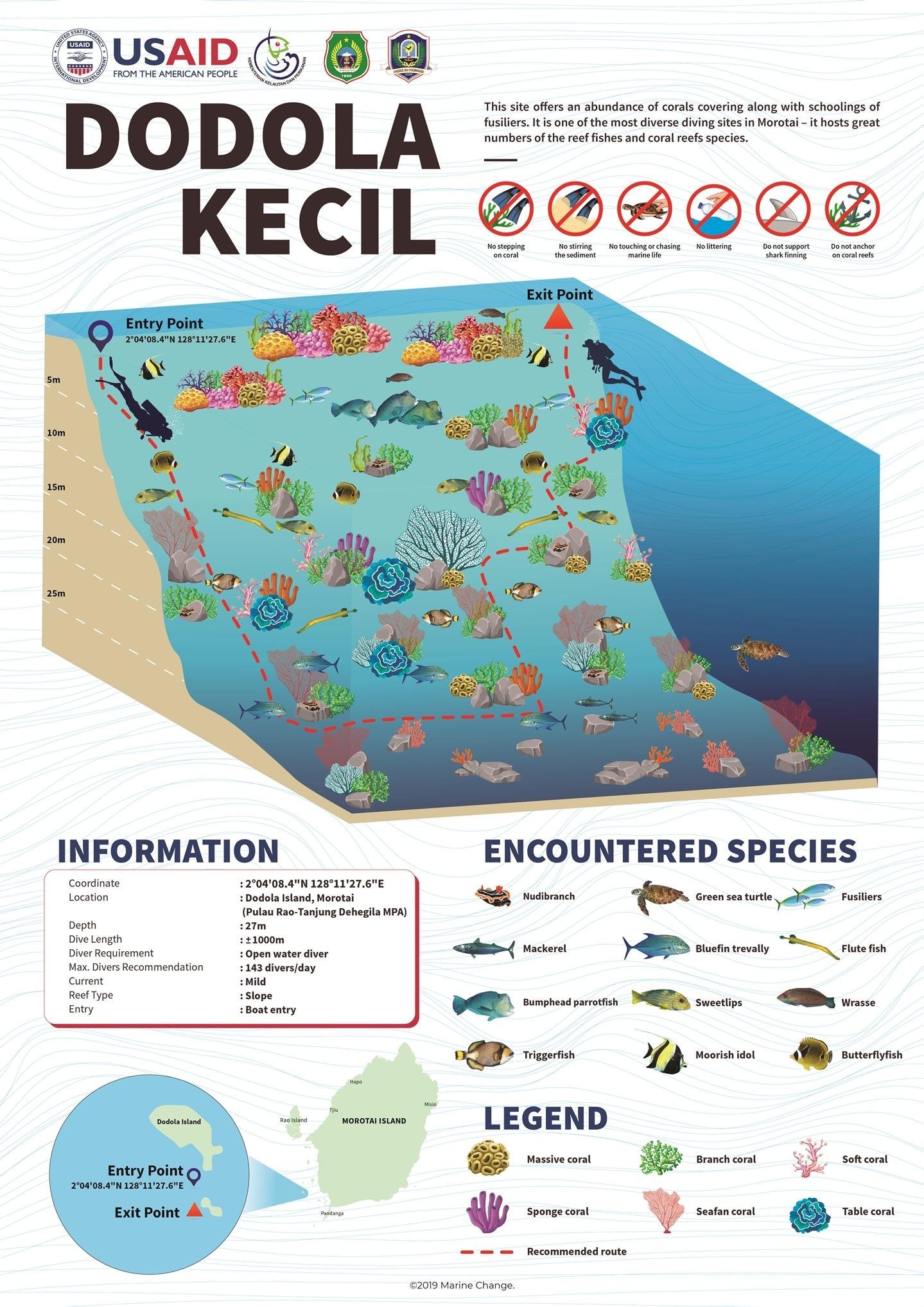 Dodola kecil (small) offers an abundance of corals covering along with schoolings of fusiliers. It is one of the most diverse diving sites in Morotai, it hosts great numbers of the reef fishes and coral reef species.
Galo Galo cave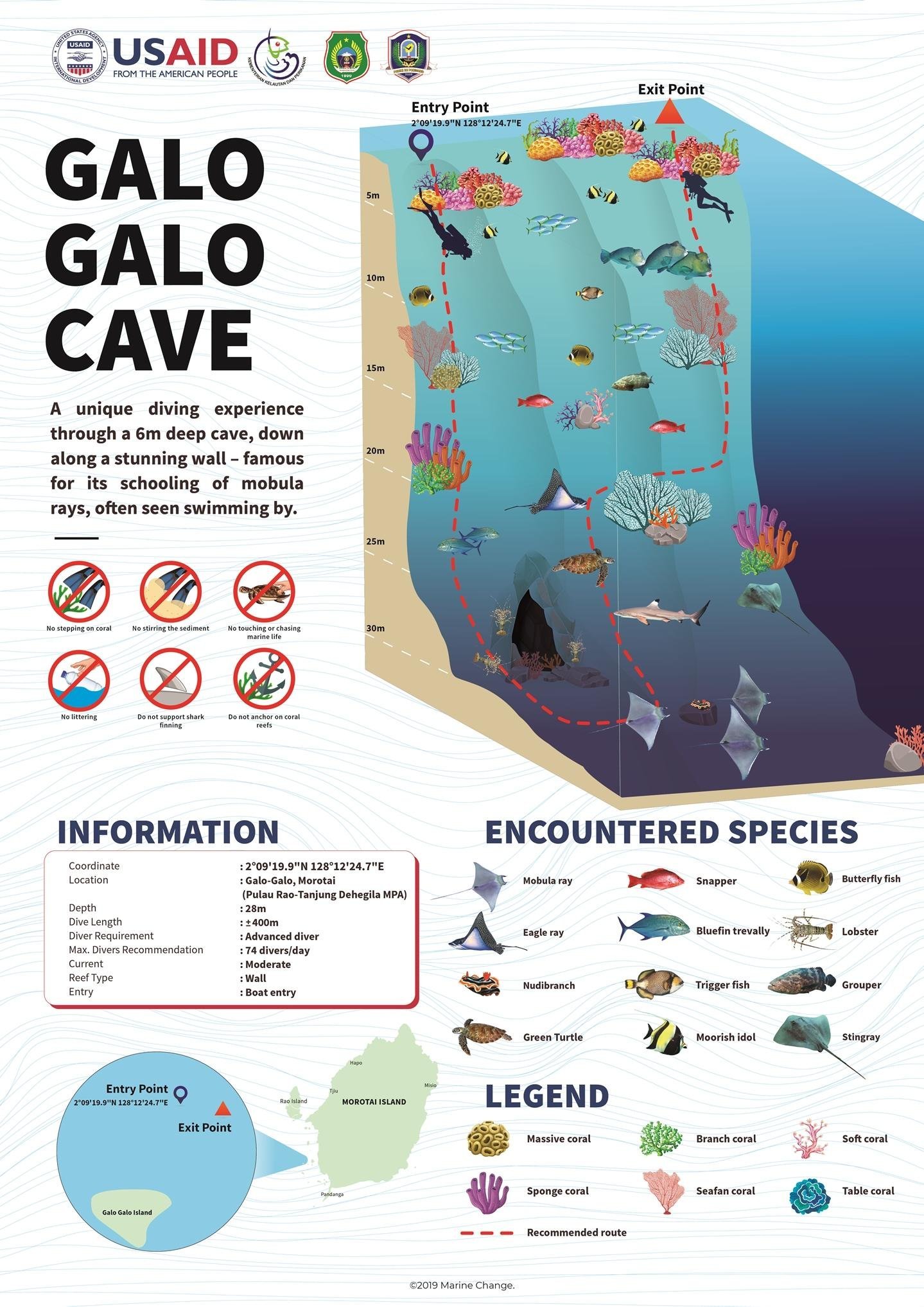 A unique diving experience through a 6 meter deep cave, down along a stunning wall, famous for its schooling of mobula rays, often seen swimming by.
Galo Galo channel

Close to the Galo Galo cave is the channel, where manta rays can be spotted regularly.
Kokoya reef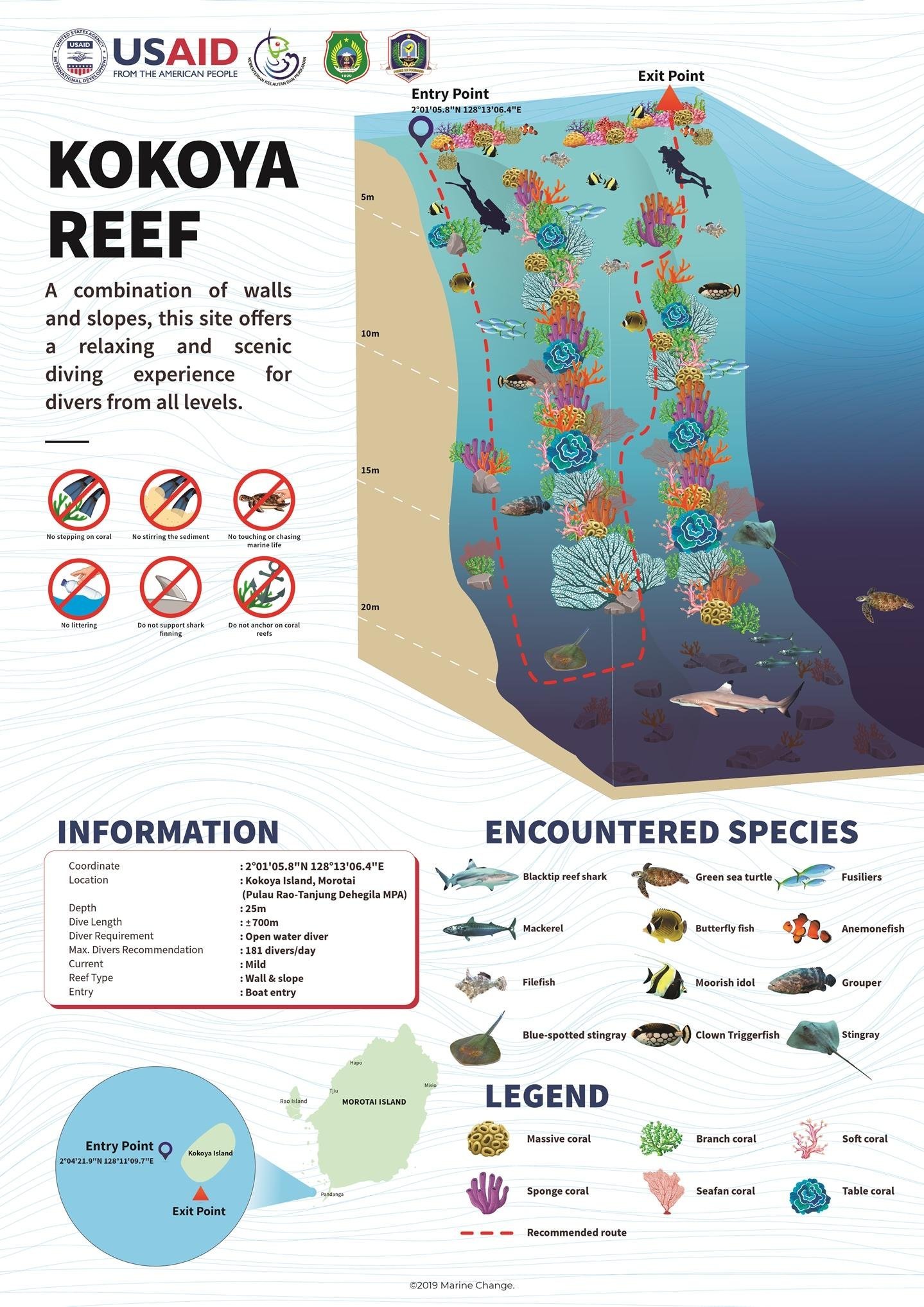 A combination of walls and slopes, this dive site offers a relaxing and scenic diving experience for divers of all levels.
Pulau Pasir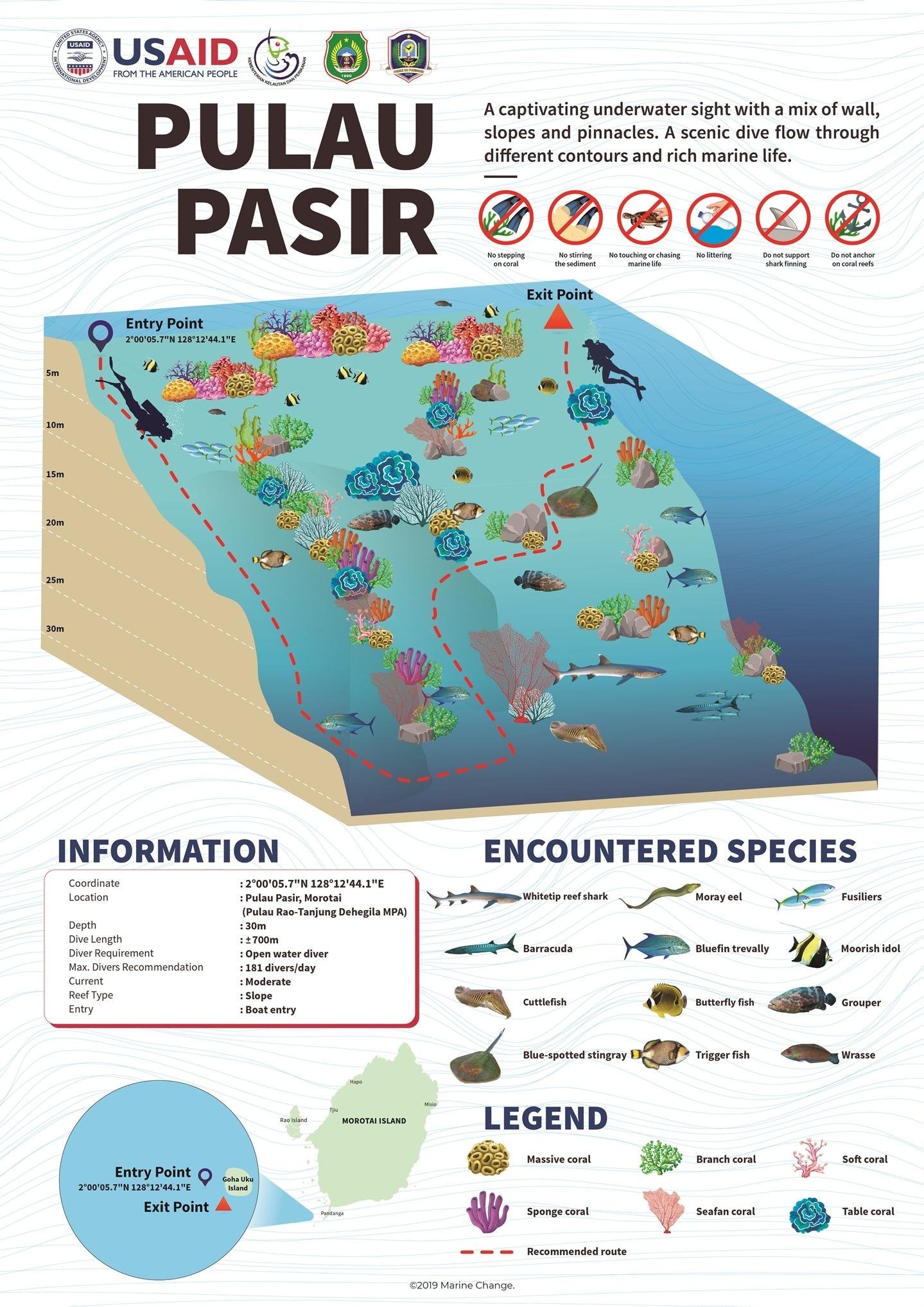 A captivating underwater sight with a mix of wall, slopes and pinnacles. A scenic dive flow through different contours and rich marine life.
Wawama wreck site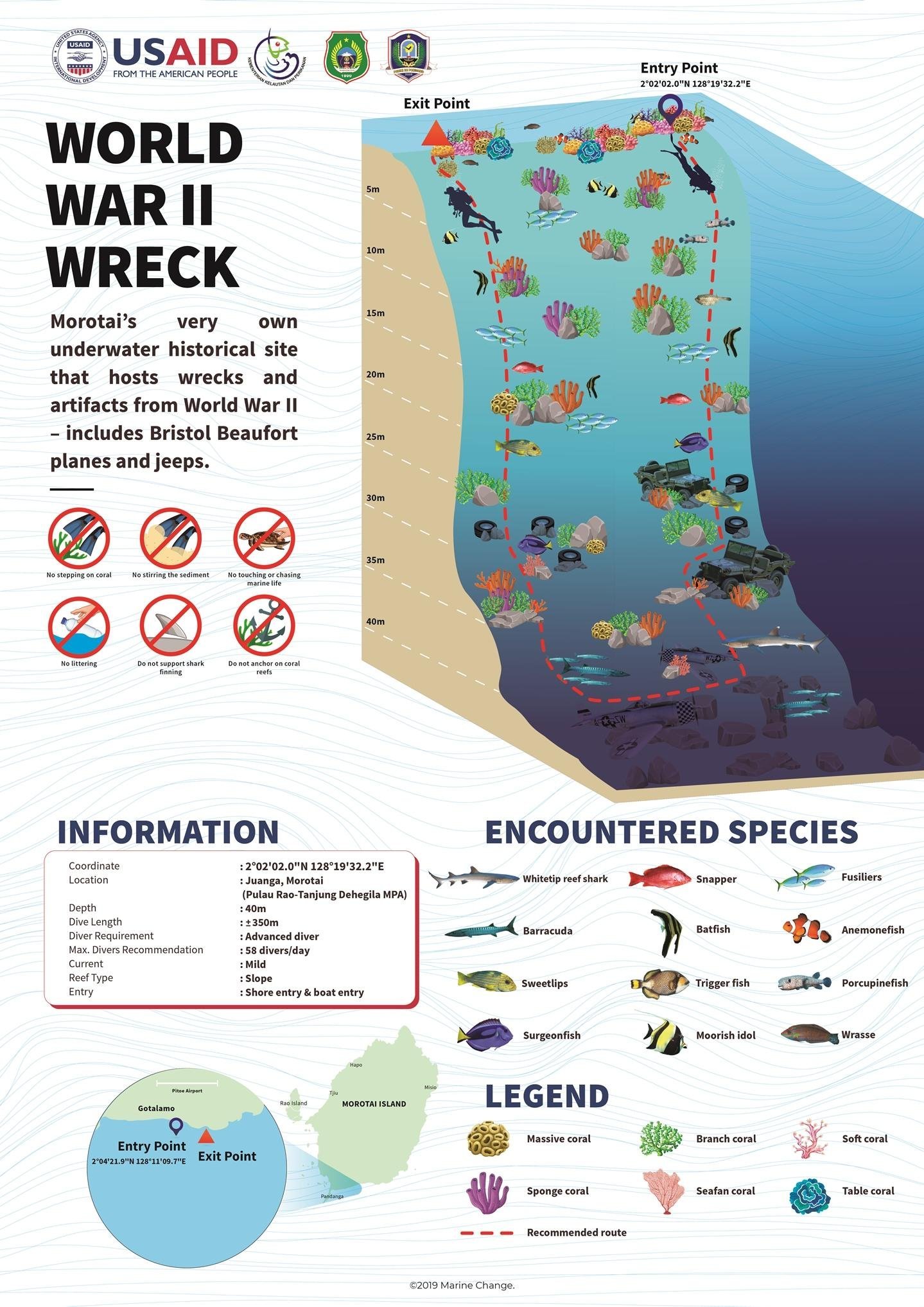 Morotai's very own underwater historical dive site that hosts wrecks and artifacts from World War II, including Bristol Beaufort planes and jeeps.
Kolorai reef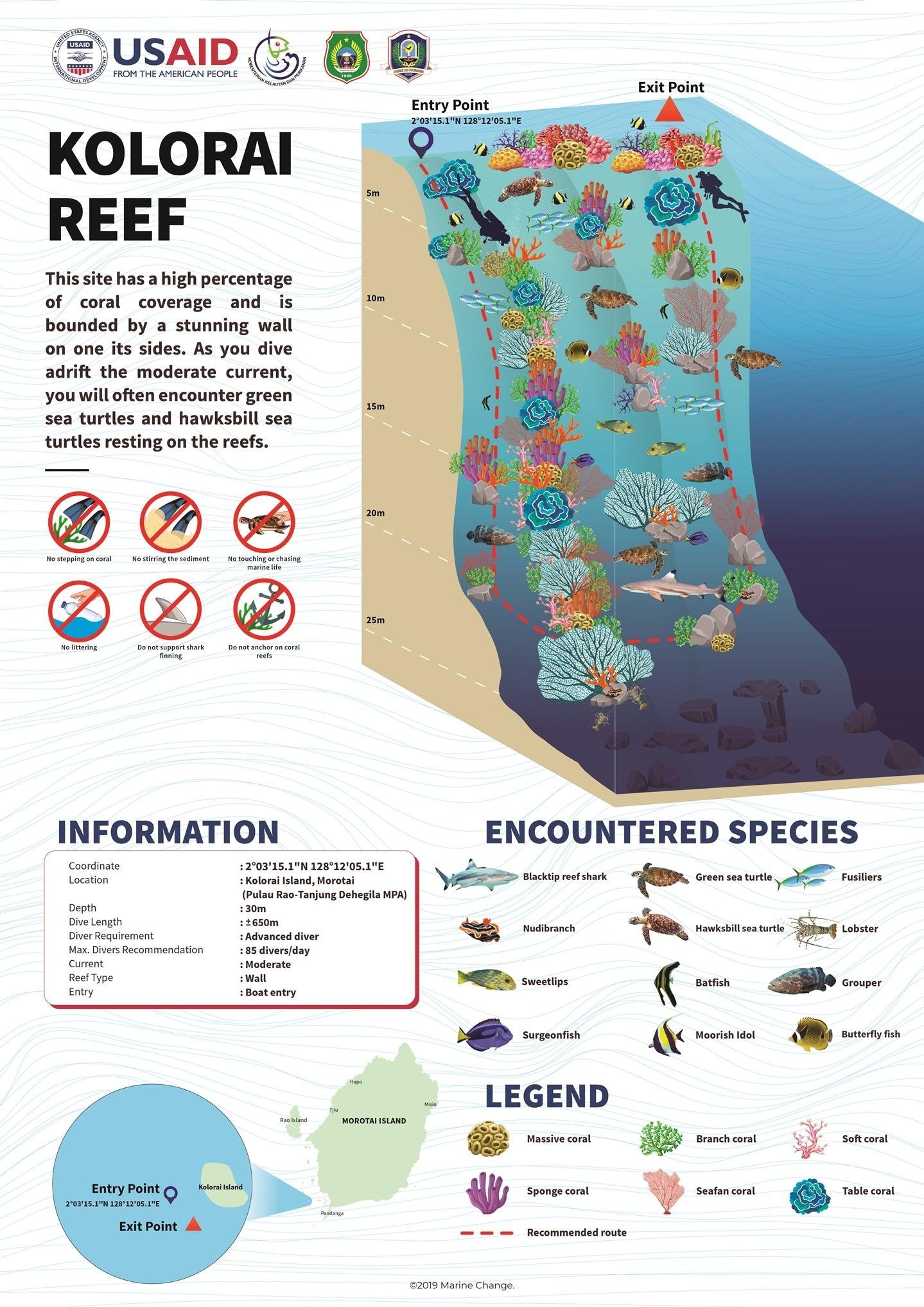 Kolorai reef has a high percentage of coral coverage and is bounded by a stunning wall on one of its sites. As you dive adrift yhe moderate current, you will often encounter green sea turtles and hawkbills resting on the reef.