Ternate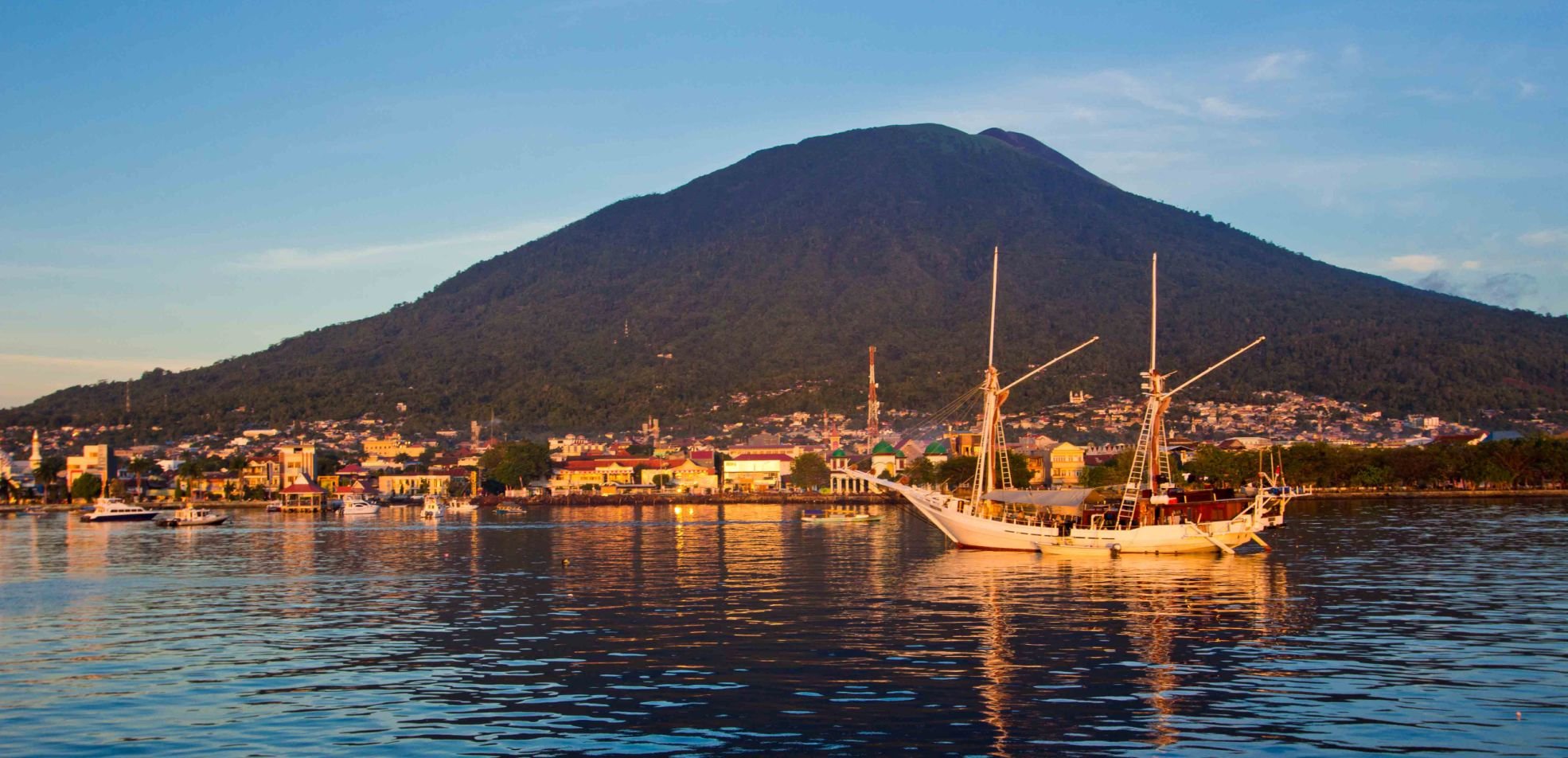 Tiny little island, beautifully situated in the North Moluccas. One of the best-known spice islands during the Dutch period. There are still cloves and nutmegs. It's one of the KieRaha islands (the 4-sultans islands, Ternate, Tidore, Bacan en Jailolo).The island is dominated by the Gamalama, one of the active volcanos of Indonesia. Its last eruption was 20 years ago.
It's very pleasant to 'stroll' some days over the island. Easy to get there from Manado and/or Makassar – From the plane you can admire the small islands with their volcanos, a stunning view. The name of the airport is Sultan Babullah.
The airport is cosy Indonesian, "a bit messy" but baggage-handling is smooth enough. The ride to Ternate "kota" city takes no longer than 15 minutes.
After check-in at the hotel it's nice to discover this little city on foot. Its population is very friendly and helpful. Walk into the direction of the Boulevard of the harbour. The animated daily Pasar Gamalama is certainly worth a visit. Colourful and a mishmash of Indonesian merchandise. Known among others for its own made silver necklaces. There are lots of possibilities to get around Ternate town: taxi, bemo (small public transport buses), ojek (moped taxi) and you'll also find here the Bendhi, horse-drawn carriage. Bargaining is imperative.
If you want to eat local food we recommend restaurant Pondok Katu, delicious fish dishes, clean and inexpensive. They give you the menu with a piece of paper and a pen, you just write down what you want to eat. Then they collect your order. The Platinum restaurant is a bit more Western where you can, for example, have fresh tropical fruit juice. In the evening lots of Kaki Limas (eateries) gather on the Boulevard. A walk along the Boulevard is a walk along the 'Indonesian cuisine'. Here you'll find dishes from whole Indonesia.
Tidore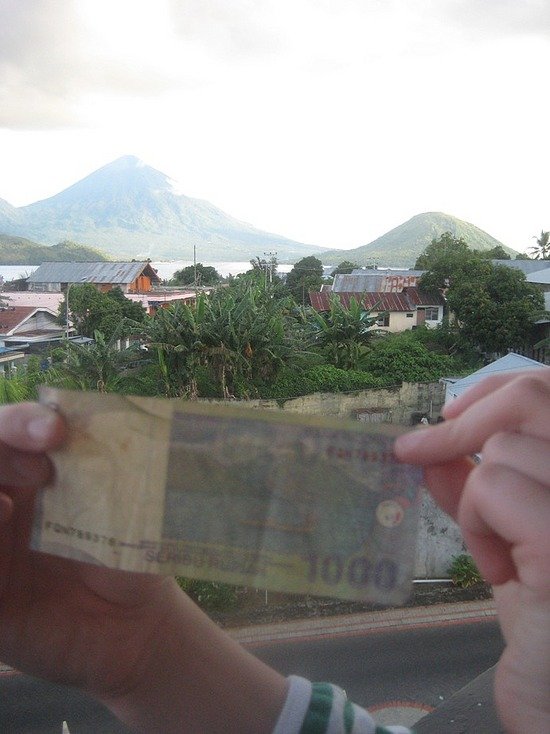 Tidore is a 15 minutes boat trip from Ternate. Like Ternate, it has a volcano that defines the image of the island. Other sights such as the Spanish fort, the colorful market and the Sultan's palace make a day trip to Tidore worthwhile.
Take a look at an (old) note of 1000 Roepiah; the image you find here is the view from Ternate on the islands of Tidore and Maitara.
Weather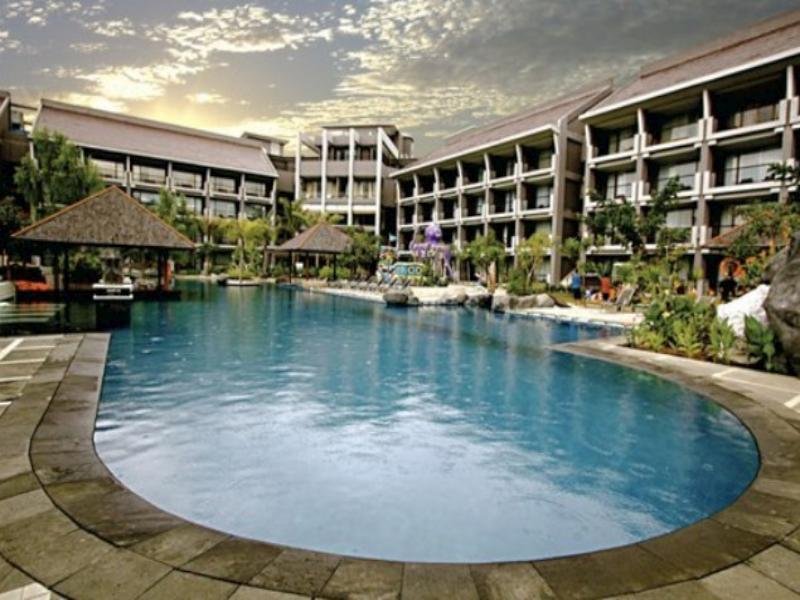 Amara Bela International is a beautiful hotel. The rooms are very spacious and there are rooms directly on the pool! ... meer infomore infoinformations supplémentaires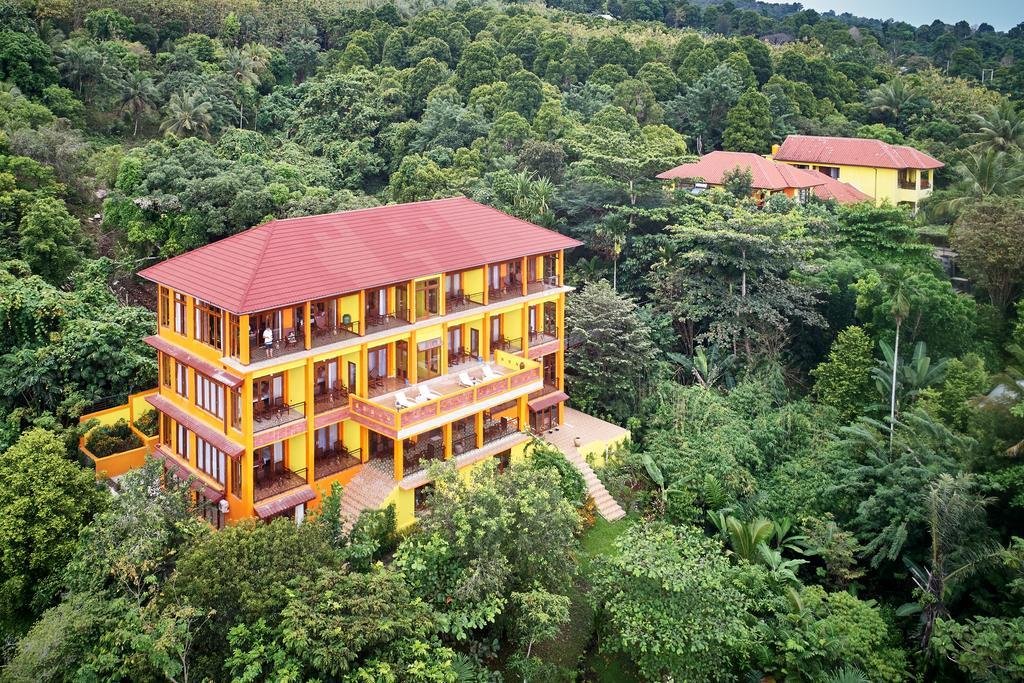 Dit kleinschalige hotel ligt te midden van de kruidnagel en nootmuskaatbomen op een terrein van 10.000m2. Gesitueerd circa 7 km vanaf Ternate centrum.
Alle kamers zijn comfortabel ingericht met eigen badkamer en airconditioning en hebben een prachtig uitzicht over de baai met de eilanden Tidor, Mar ... meer infomore infoinformations supplémentaires